This site contains affiliate links, view the disclosure for more information.
This post is all about what not to bring to college.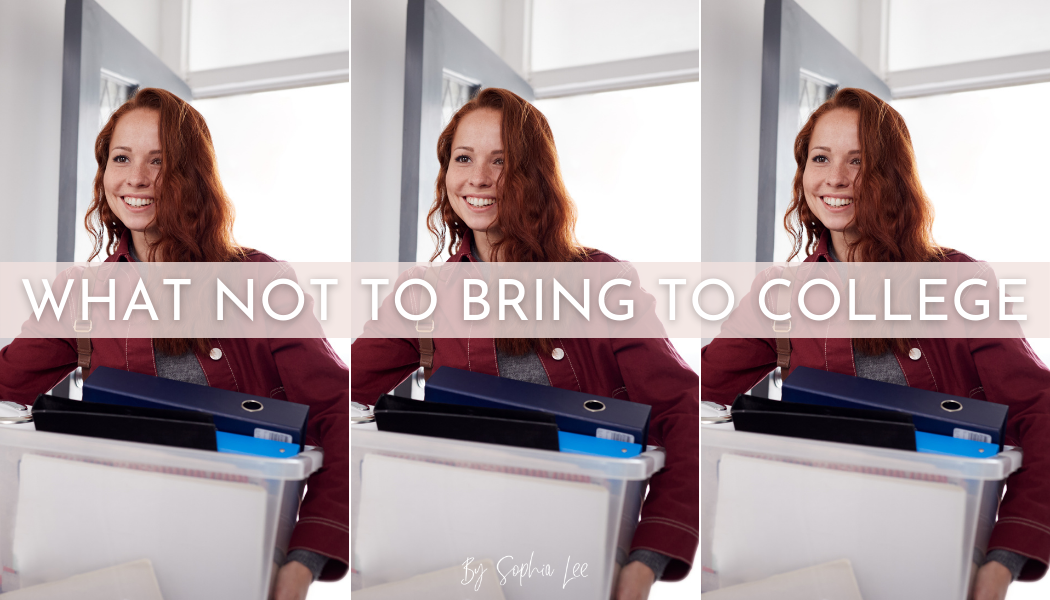 When you're packing for college and getting ready to move out, it's super easy to get overwhelmed by all of the lists of dorm essentials, and everything people swear you will need in college.
This is already one of the most stressful times for you, so I am here to cut the crap and make your life a lot easier. I just moved out of my freshman dorm room, and I am here to tell you exactly what not to bring to a college dorm and what to bring to a college dorm.
This post is all about what not to bring to college.
WHAT NOT TO BRING TO COLLEGE:
1. Pots, Pans, Full Dish Sets
I don't know about you, but I went into my freshman year of college thinking I was going to be a literal chef in my dorm room. SO unrealistic. Chances are you will be on a meal plan through the school, and if for some reason you can't get food from your meal plan at the time, I guarantee you're not going to reach for a pot or pan and go down to the dorm kitchen to cook.
Keep a couple of snacks on hand, maybe some Trader Joe's frozen food, and you're good to go. As for plates and bowls, you only need one of each item, and you should definitely get something easy and cheap, like these plastic plates from Target!
2. Full Sized Vacuum
You are not going to need a full-sized vacuum like the one you have at home! To be quite honest, most people would probably be just fine without any vacuum at all. But if you're a clean freak, like me, you're going to want a vacuum and a dorm cleaning checklist.
All you are going to need is a small vacuum though, I got this one for $20 when I was going off to college, and it exceeded my expectations! If you don't think you'll vacuum enough to justify buying a mini one, most dorm buildings have vacuums you can borrow, or someone on your floor will have one you can borrow!
3. Valuables or Irreplaceable Keepsakes
When you're thinking of what to bring to college, keepsakes may be one of the first things that come to mind. Of course, you want to have sentimental items that remind you of home, but I highly recommend you don't bring anything super expensive or extremely valuable because dorm rooms can have a weird lack of security.
The best keepsakes you can bring are a ton of printed pictures of family and friends. They make great dorm decor, they're inexpensive, and can be easily replaced!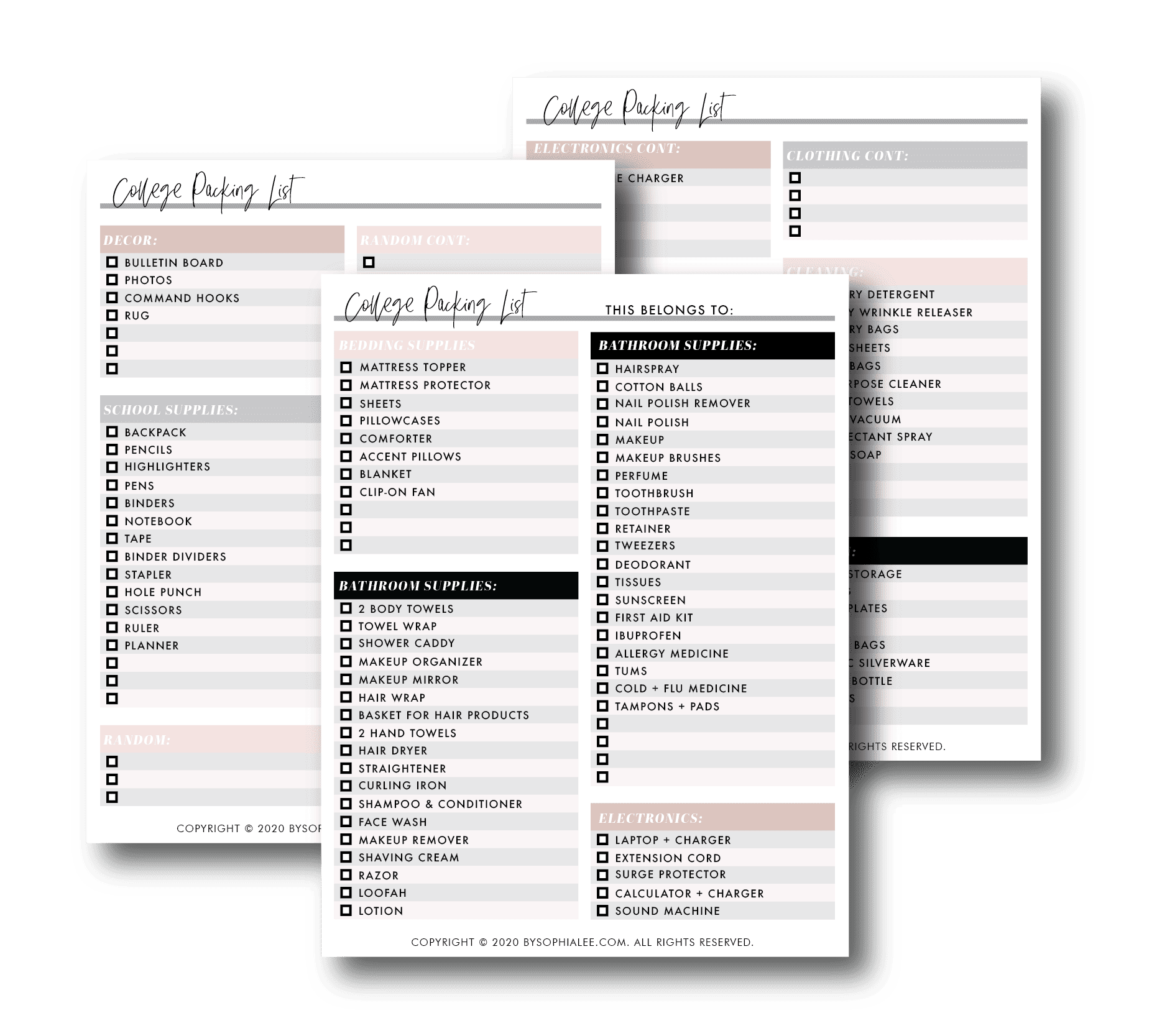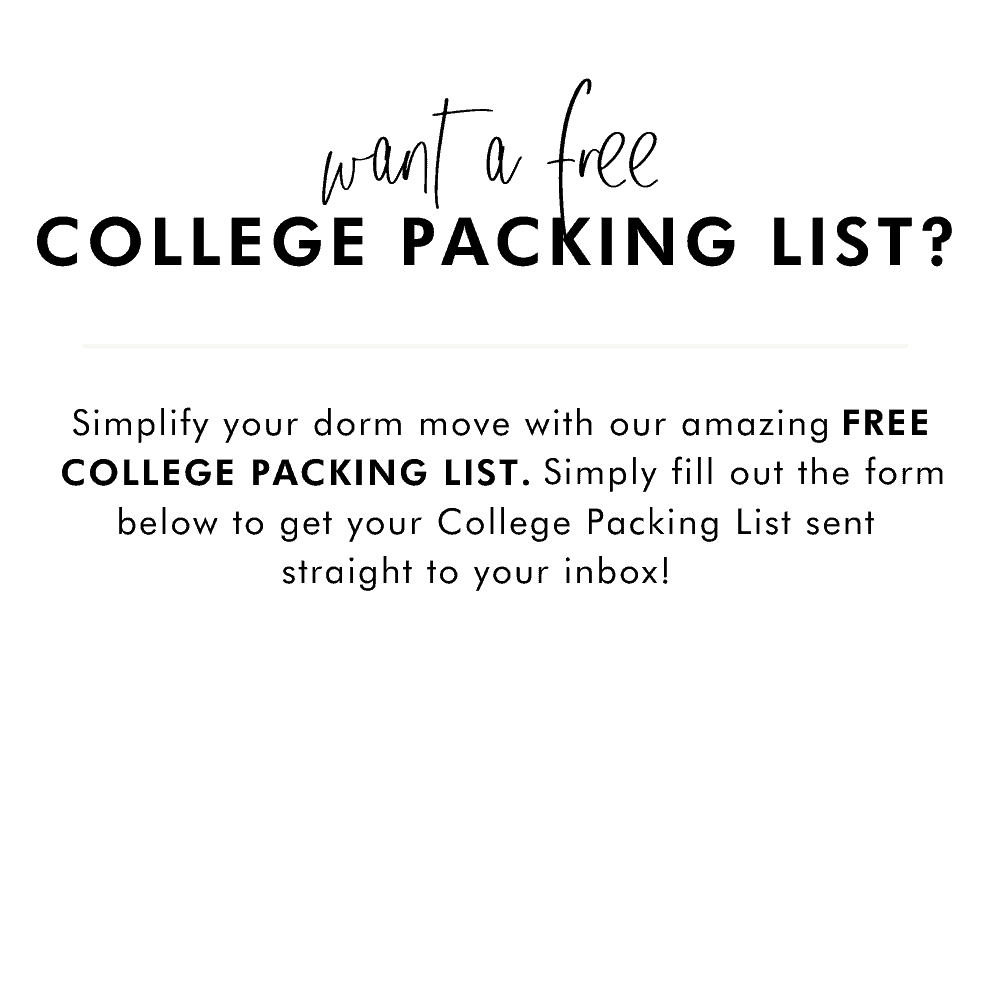 [tcb-script src="https://bysophialee.activehosted.com/f/embed.php?id=14″ type="text/javascript" charset="utf-8″][/tcb-script]
4. Large Appliances
If there's one thing you really shouldn't bring to your dorm room, it's large appliances! You are going to have absolutely no room for them, and your dorm building should supply everything you need. You may need a few dorm room mini appliances, or your building may instruct you to bring your own mini dorm fridge or mini microwave, but no large appliances will be needed!
Before you buy anything though, make sure you read what the building will be supplying you with, and what they expect you to bring!
5. Iron & Ironing Board
Pleaseeeee do not bring an iron and an ironing board. Don't bring a steamer either. Seriously I am about to change your life with one product: Downy wrinkle releaser. I cannot recommend it enough. Storing one bottle is so much easier than trying to store a whole iron and ironing board. That is seriously one of the best dorm room hacks.
6. Excessive Amounts of Clothing
I know, I know – everyone tells you not to bring too many clothes, and I am not going to give you that same lecture. I actually think you can bring a lot more clothes than what people normally preach. However, there is a way to be smart about storage and make sure you're not bringing an excessive amount of clothes.
If you're able to switch out seasonal clothing at winter break, try that! Or, opt for some under bed dorm storage. Essentially, don't be afraid to bring a decent amount of clothing, but try to find a sweet spot between the right amount and way too much!
7.

A Lot of

Formal Wear
Hear me out, you may be hearing that you will need formal wear for college, and you do, but not a lot! Stick with one or two tops, one pair of bottoms, and one pair of appropriate dressier shoes!
I'm telling you when you have to dress up for a formal speech or presentation in class, everyone will have a basic formal outfit, and when the next one rolls around everyone will be wearing the exact same outfit. Nobody is going to be judging you for outfit repeating.
8. Extra Bedding
Picking out your dorm bedding is so much fun, but one thing you don't need (at all) is extra sheets and bedding. You are going to have hardly any storage space, so don't expect to have somewhere to store spare sheets and blankets!
Stick to one set of twin xl bedding, and when you need to wash it all, start in the morning, so you don't have to worry about not having sheets to sheep on that night. Target has some of my favorite dorm bedding options!
9. A Ton of Decorative Pillows
Decorative throw pillows have to be some of my favorite dorm decor pieces, but it is super easy to get carried away with them! On your twin xl dorm bed, you are not going to have room for more than four throw pillows (and that's being generous)!
If you saw how many throw pillows I had on my bed last year, you would laugh. There was nowhere to put them all when I was sleeping, and it felt like making my bed took 2 hours haha. Just find a few of your favorites!
10. Expensive Speakers
I know, you may be tempted to bring your favorite Bluetooth speaker that is super high-end. However, the harsh reality is that things tend to get stolen in dorm rooms, and Bluetooth speakers go missing left and right. Go for something like this that is less than $20 and can be taken everywhere without worrying about it!
11. A Large Book Collection
If you're a big reader, you're probably planning on bringing a bunch of books with you to have in your dorm room (don't do it)! I'm telling you, I don't care how much you love to read, you will be so busy in college you won't have the time to read for fun. More importantly, there's little to no storage room for all of those books. Plus, college libraries are the best, and there will be plenty to read there!
12. Printer
There is no reason for you to bring a printer to your dorm room. Not only do most college libraries have printing services, but most dorm buildings also have community printers. They may charge you 50 cents or so, but it's sooo much cheaper than buying a whole printer and ink!
13. Furniture
You may be thinking that furniture is a dorm essential, but there is a right and wrong way to go about buying dorm furniture. What I have done (for the past two move-in days of mine) is bring all of my essentials, get stuff pretty organized in my room, and then decide what furniture pieces I need after I am all moved in.
You're probably going to have less space than you think, so seeing it with your own eyes and deciding what you can really fit in there is important! If this is too last minute for you, I recommend looking up the dimensions of your specific room and trying to mock up a layout with furniture measurements!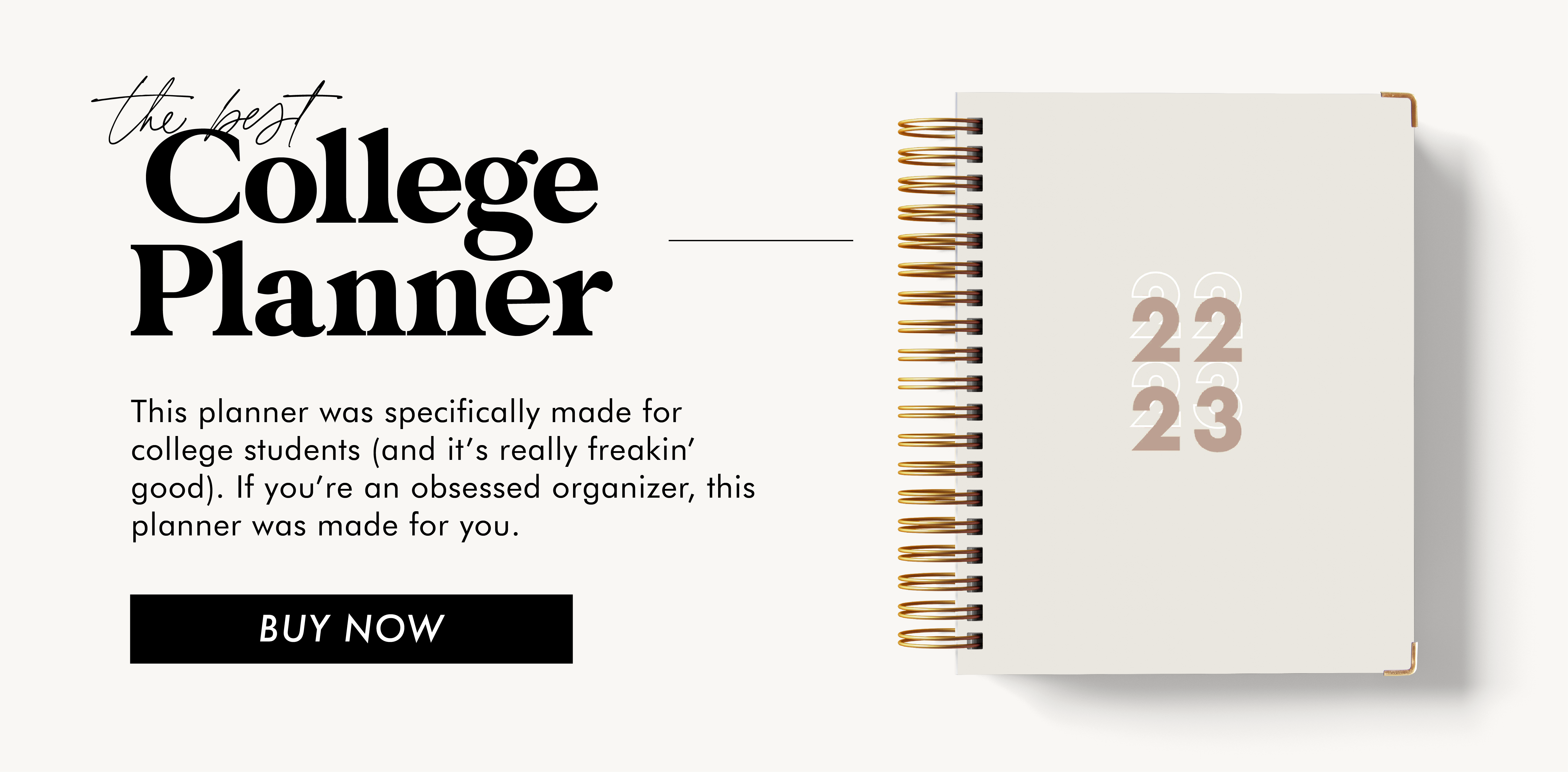 14. Bed Risers
Okay, this might be a controversial opinion, but I think bed risers are useless. If you want to loft your bed, or even just raise your bed, most of the dorm beds are built to be adjustable. Plus, there is usually some sort of move-in team that will lift your bed for you. If you want any sort of usable storage space, you're going to need more than the four inches the plastic bed risers will give you.
15. Candles
This is probably my biggest complaint about living in a dorm room, but you can't have candles *dries tears*. Lucky for everyone, there are plenty of options to keep your dorm room smelling good without potentially burning the building down!
You can get a wax warmer, room spray, a wall plugin, a diffuser with essential oil, or a reed diffuser. Double-check to make sure wax warmers and plug-ins are allowed in your building before spending your money on anything!
16. Anything Your Roommate Already Bought
Not to state the obvious, but this is the most important thing on this list. If you can communicate with your roommate before moving in, make sure you do not bring duplicates of anything and that both of you are bringing things to share!
There are things like a futon, TV, TV stand, microwave, mini-fridge, or a rug that you definitely do not need two of! I'm telling you, this is going to save you money and the hassle of trying to transport all of this stuff yourself.
WHAT TO BRING TO COLLEGE:
Now that I just gave you a whole lecture about what NOT to bring, I figured it would be helpful to share my top five favorite dorm room essentials that you definitely should bring! These are just a few things from a hugeee list of what to bring to college, so be sure to check out the college packing list that has everything you need.
1. 4″ Mattress Topper
Let me tell you right now, the supplied dorm mattresses are the opposite of comfortable and cozy. That can be easily solved with a good mattress topper. Trust me, get the 4-inch topper, it makes a world of difference. Sometimes I daydream about the insanely good naps I had on my twin xl mattress topper because it truly was the most comfortable bed on Earth.
2. Easy Costume Supplies
If you're planning on attending any sort of college parties (chances are you probably will), you're going to need to throw together some last-minute college party costumes. One of the best things I did for myself when packing for college was quickly throwing together a bag with cat ears, hippie costume stuff, fun tights, and any random costume stuff I had collected over the years. I have used it all multiple times!
3. Mesh Shower Caddy
Communal bathrooms, oh how I don't miss them. Don't worry, it's really not that bad. Just make sure you have a mesh shower caddy and shower shoes!! I know, you're probably tempted to get a plastic one (so was I) but, the one that I had leaked water absolutely everywhere and was horrible!! Just trust me and get the mesh one!
4. 10′ Charging Cable
When your bed is lofted 6 feet in the air and you have no idea where the outlets are going to be located in relation to your bed, it's a good idea to have extension cords and definitely a 10-foot charging cable! I know you're going to want to look at your phone while it's charging, and you will always be able to with this charger!
5. Phone Wallet
This is really a must! When you're walking around campus you really only need your student ID and maybe your debit card, you're not going to want to carry a whole wallet. I always stuck my ID in my phone case, but I really needed this phone wallet. I have told every current freshman I know to get one, and they are all obsessed with it!
TRANSPORTATION TRIPS:
When choosing the right mode of vehicle for packers and movers, several factors come into play to ensure a smooth and efficient relocation experience. Firstly, assess the volume and size of your belongings to determine the appropriate vehicle capacity. For smaller moves, a van or a compact truck might be sufficient, while larger relocations may require a spacious moving truck. Consider the distance and terrain of your move; if it involves long-distance travel or challenging roads, opt for a sturdy and well-maintained vehicle that can handle the journey comfortably. Additionally, check the company's reputation and reviews to ensure reliability and professionalism. Choosing the right mode of transportation, whether it's a van, truck, or specialized moving vehicle, can make a significant difference in the ease and success of your move, providing peace of mind and confidence as you embark on this new chapter of your life.
As you prepare to embark on this exciting new chapter of your life, one practical solution to ease the moving process is to consider hiring a reliable van or pick-up truck service like HireFleet. These services can be a game-changer when it comes to transporting your belongings to your college room. With their efficient and hassle-free options, you can save yourself the stress of figuring out how to transport all your essentials. Instead, focus on the joy of starting this new adventure. Don't sweat the logistics, as HireFleet takes care of the heavy lifting, leaving you with the freedom to embrace this transformative experience with enthusiasm and excitement. So, keep these helpful tips in mind, pack with ease using the recommended college packing list, and let HireFleet handle the rest, ensuring your journey to college begins on the right foot!
FINAL COLLEGE PACKING TIPS:
The last thing I want you to do is stress during this time, so if you already have some of the things I told you not to bring, don't sweat! These are just my recommendations as a college student who was in your exact position just last year.
All of these tips are meant to make your life easier, and if you want to make packing so easy you could literally do it with your eyes closed, you need our BSL college packing list. I used it when I was packing for college and there was truly nothing I wished I had and didn't.
My last piece of advice is to not stress, don't get too caught up in all of the different people telling you what you need and what you don't, and get excited because you're about to start an exciting new chapter!
This post was all about what not to bring to college.
Other Posts You May Like: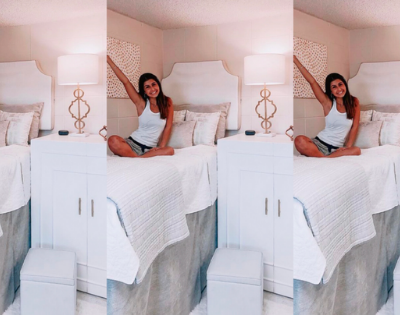 COLLEGE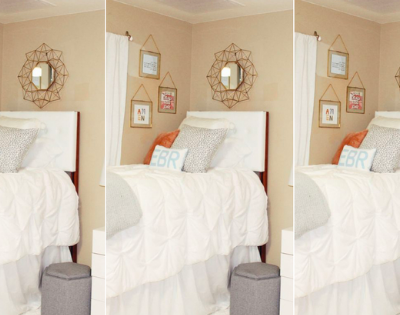 COLLEGE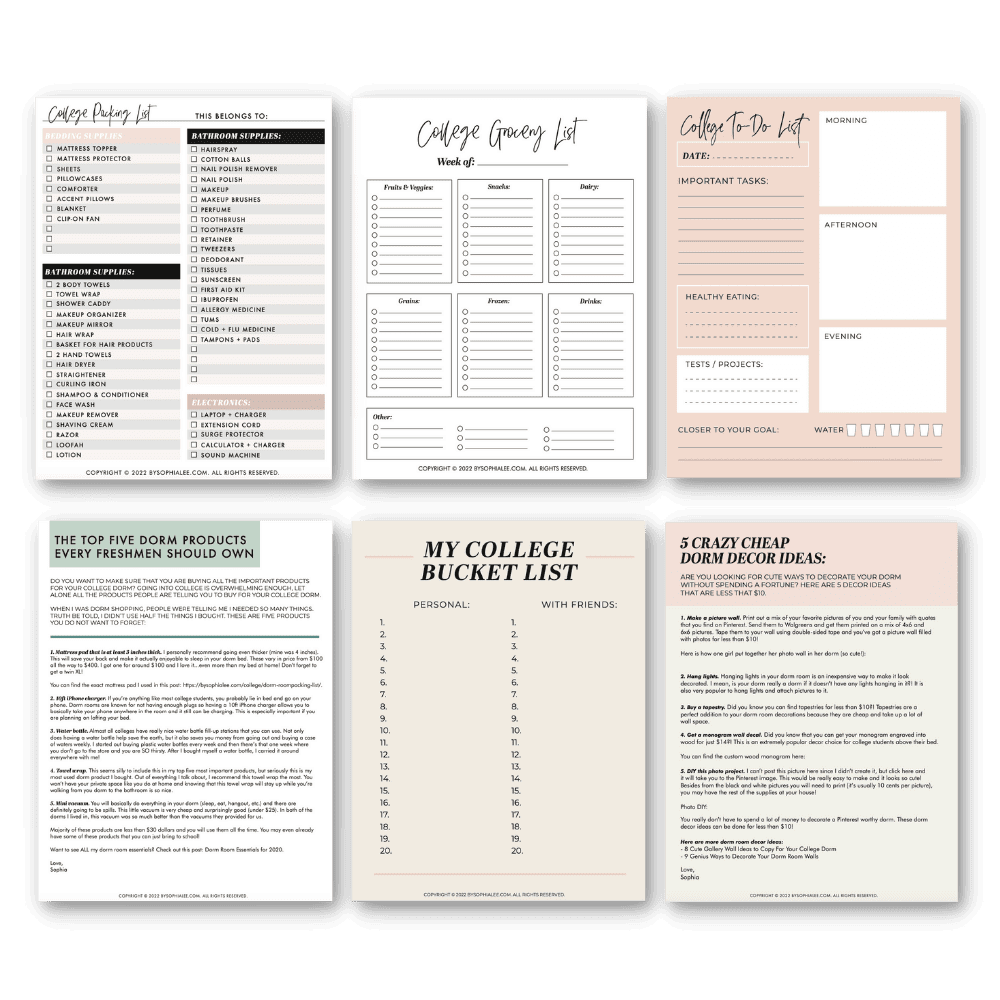 [tcb-script src="https://bysophialee.activehosted.com/f/embed.php?id=42″ type="text/javascript" charset="utf-8″][/tcb-script]