I have rounded-up my all-time favorite (and tested) dorm products for 2019. As a college junior, I have lived in a dorm for the last two years and know first hand the products you will use and the products you will never touch.
These are all products I have used at least weekly for the last two years and have been lifesavers for me! I have divided this post into different sections with every single thing I used and liked while I lived in a dorm room.
To get directed to the website where you can purchase (or just look) at the product, you can either click the picture OR the link below the picture. 


*Unfortunately the duvet I used is not available anymore, but these would be the four duvets I would choose if I was buying one this year based on my experience living in a dorm.*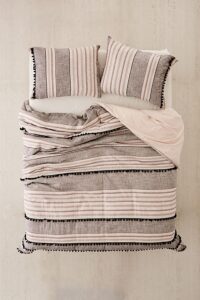 Click here to view this bedding.
This is my favorite pattern bedding for this year. It is available in extra-long and I love that it is neutral while making an impact from the texture.
This is the most expensive comforter that I recommend (it's from Urban Outfitters for $129.00) but if you plan on using this for two years or more, it might be worth it. Also, since its neutral, it will stay in style.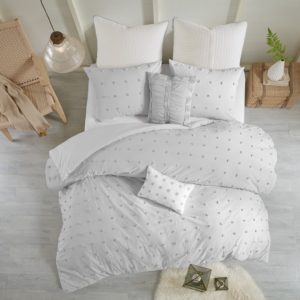 Click here to view this bedding.
This is my favorite grey duvet for this year. It is very affordable at $76.49 and comes with four pillows.
It is available in twin extra-long.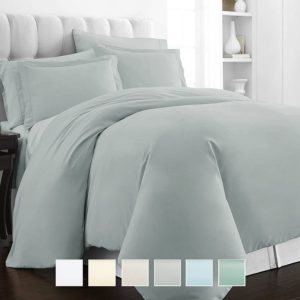 Click here to view this bedding.
This picture is showing blue bedding, but this is my best WHITE duvet for this year. I love how it looks much more expensive than the other plain white duvets out there but is only $34.99.
It is available in twin extra-long.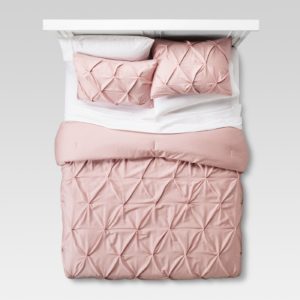 Click here to view this bedding.
Blush is so in this year so I wanted to include this in my bedding favorites.
Also, I love that it's from Target and very affordable. This same bedding comes in navy for anyone interested.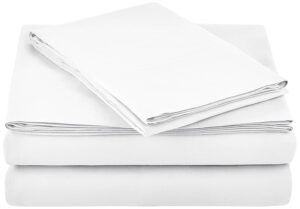 Click this link to view these sheets.
I only use white sheets in my dorms. Two reasons for this: White looks the best (in my opinion) and if you get a stain on it, you can bleach it and it will look brand new.
This is the exact sheet set I used this past year and I really liked it because it also fit over mattress pad. Plus, it comes with a fitted sheet, sheet, and a pillowcase.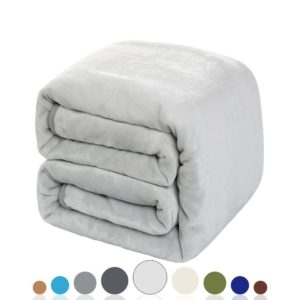 Click here to view this blanket.
My favorite blanket ever!! Get it in the queen… it is so soft and the best to snuggle up in. I used it all year and continue to use it at home (like every day).
It also comes in a million colors so you can choose one that mattresses your dorm room.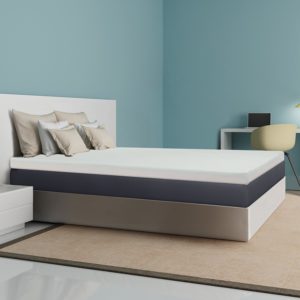 Click here to view this mattress pad.
This is the exact mattress pad I used and the BEST. I highly recommend looking at getting a 4in mattress pad. I purchased this one originally because it was the cheapest 4in mattress pad I could find and it is so good!!
I actually liked it so much that I even put it on my queen size bed at home because it was so comfy. I also had all my friends climb up on my bed so they could feel how good it was (yes, I was/am obsessed 😉 ).
Make sure to remember to get twin extra long!
Click here to view this mattress protector.
I am a germ freak so this was a must for me. Even if you aren't a germ freak I would highly recommend purchasing this. Not to put nasty images in your mind, but think about the things your dorm room mattress has gone through for years…. yeah, disgusting. 
I put this over my mattress and then put my mattress pad on top of it. It also protects against fluids hitting your mattress, dust mites, and bacteria.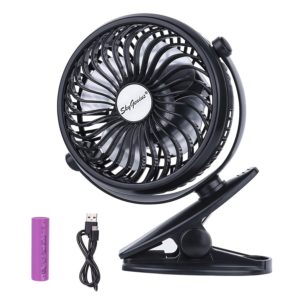 Click here to view this clip-on fan.
Your dorm room will get very hot (especially if you don't have air conditioning) and it can be miserable at night.
My roommate actually had this and I thought it was so genius. It is battery operated (so no cords hanging off your bed) and you can attach it directly to the railing on your bed. It will keep you much cooler than having it on the ground (especially if you're planning on bunking your bed).
It's available on Amazon for $19.99.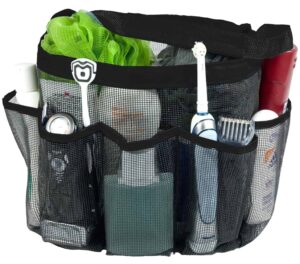 Click here to view this shower caddy.
Freshman year I purchased a plastic caddy and sophomore year I purchased this caddy. After trying them both, I like this caddy MUCH more.
The reason is because the plastic caddy would retain the water once I got out of the shower and once I would bring it back to my dorm, it would get my whole dorm floor wet. This mesh caddy allows you to get a lot of the water out before you bring it back to the dorm so it's much cleaner.
Also, you have to put the plastic caddy on the bathroom ground (gross) whereas this one you can hang on the hooks in the shower because it can reach them.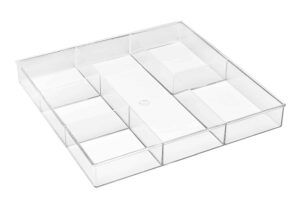 Click here to view this makeup organizer.
I do not like having things on my desk so I have always kept my makeup inside my desk when I lived in the dorms. To organize my makeup, I purchased this clear desk organizer which fit right into a drawer.
I used the center section for brushes and the sides for my different products. It worked out great!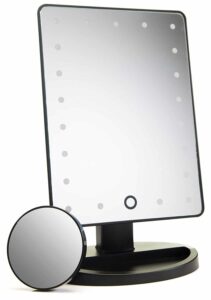 Click here to purchase this mirror.
Dorm lighting SUCKS. It is really horrible and I wanted to have decent lighting when I was doing my makeup in the morning to make sure I didn't look like a clown when I walked out the door.
This mirror worked great for me because it was pretty thin and it had two different light settings depending on what I liked. I also really liked this mirror because if my roommate was still sleeping and I needed to get ready in the morning, I wouldn't have to put on the big light and could just turn this on.
Now that I am done with college, I take this with me on trips because I like it so much.
Click here to view this towel wrap.
This is one of the top things I recommend college freshman get.
My mom actually purchased this for me on my birthday the year before I went to college. TBH, I was a spoiled brat and was really confused why I was getting a towel wrap for my birthday. She said she got it because she went to a store and there was a college student working that said this was her favorite thing she ever bought for college.
Let me tell you, I used this every single day in college. I can't imagine not using it now. It is the best!! My mom got mine customized with a monogram on Etsy. It really isn't much cheaper than purchasing a generic one from a store, but it makes it feel much more special and cute.
Reasons I recommend a towel wrap: Most dorms have you walk from dorm room to shower. You will see all kinds of people in the hallway (boys and girls). It's nice to not have to worry about your towel coming off. I also like to wear it as I do my makeup and blow-dry my hair.
You can get a customized towel wrap here for $20.00.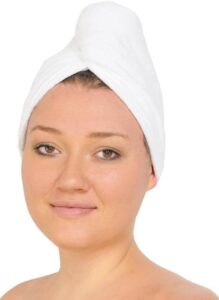 Click here to purchase this head wrap.
I started using this along with the towel wrap. It is not as essential as the towel wrap, but it does dry my hair way better than a towel. It also keeps my hair out of my face while I do my makeup or wear a face mask at night.
You can purchase two head wraps for $12.95.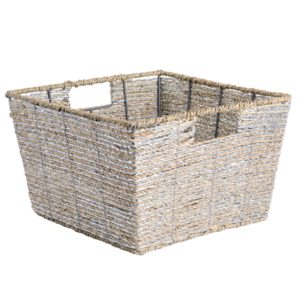 Click here to view this hair basket.
This was one of my favorite organizing tips I did my freshman year of college. On top of my dresser, I put a large cute basket like this (unfortunately the exact one isn't available but this one is very similar). In this basket, I put anything hair related including my blow dryer, curling iron, straightener, brushes, hair oil, etc.
I loved this basket because when everything was in it, it looked organized but really I could just throw everything in it very quickly. I also liked it because if I wanted to do my hair in my friend's room I could just carry the basket and have everything with me.
This basket also comes in gold.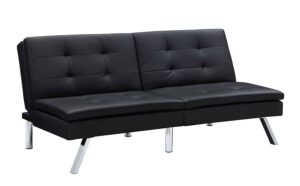 Click here to view this futon.
This is the updated version of the futon I had in my freshman year dorm. The only thing different about it is the added cushion where you sit (which is actually super nice!).
I loved this futon for many reasons. First, it was the best looking futon I could find. Plus, it was on the cheaper end of futons that were available on Amazon (still $205 though :/ ).
However, the best part about this futon was that it was a wipable material. You will live on your futon in college and it is highly likely that you or someone else will spill drinks or food on it. You were able to just wipe them off on this futon which is pretty amazing.
Illegal bonus: This has a "secret" pocket on the bottom of this futon that was the perfect hiding spot for alcohol. It might actually be the best part of this futon ;).
You can purchase this futon for $205.00 here.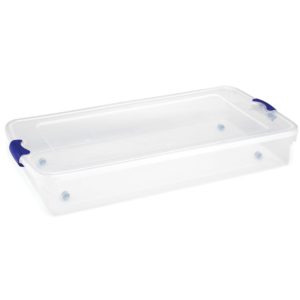 You can view this under-the-futon storage here.
I had two of these under the bed storage units below my futon. I stored food and cleaning supplies in them.
It was really nice because it was extra storage someplace that I feel like normally isn't used. These ones are really nice because they come in a pack of two and have rollers on the bottom which make it easier to move.
Here are some of my favorite pillows for on top of the futon (or on your bed). I would recommend that when thinking about pillows for your room you constantly consider the phrase "less is more".
I would say two pillows MAX! Any more will just get in the way and be annoying. To view these pillows you can simply click on the image.

If you are on your phone, click the arrows to see more of the pillows!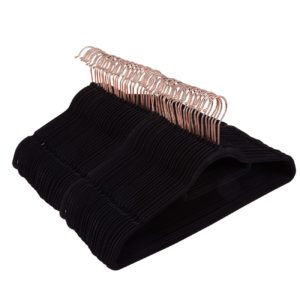 Click here to view these hangers.
Velvet hangers are a must in college dorms. They allow you to have so much more room compared to plastic or other types of hangers. Plus, they're cuter (especially these rose gold ones!).
It also keeps your shirts from falling off the hanger which is amazing!!
You can purchase 50 rose gold velvet hangers for $26.99.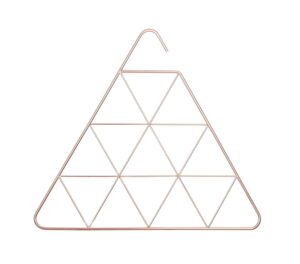 Click here to view this scarf organizer.
This is great for organizing scarfs/jewelry in your closet. I think it is meant for scarves, but I used it to hang necklaces.
It is super convenient because it just hangs in your closet like a regular hanger and keeps everything really organized.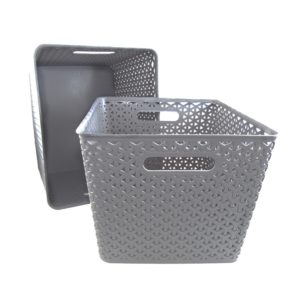 Click here to view these storage containers.
I would highly recommend looking up pictures of your dorm room and seeing if there are shelves in the closet.
My closet had shelves at the top and I used three of these bins to allow more things to fit up there. I used one of the bins for sweatshirts, one for feminine products and towels, and one for purses. It worked out great!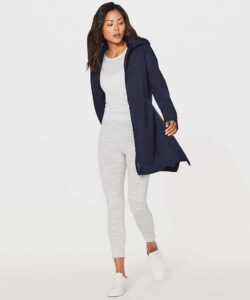 Click here to view this Lululemon raincoat.
I panicked the night before I went to college because I realized I didn't have a raincoat. I headed to Target and got one and am SO glad I did. I used it all the time.
I am figuring that if I forgot about it one of you will too :). I have been eyeing this Lululemon raincoat for awhile but haven't been able to pull the trigger on it yet.
You don't need a raincoat as nice as this (but it wouldn't hurt 😉 ), but you DO need to bring a rain jacket. It's essential!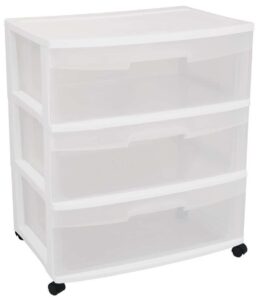 Click here to view this food storage organizer.
This is the main thing I organized my food in. I would have tea ingredients/paper plates in the top drawer. In the middle drawer, I would keep vegetables and fruit and the bottom drawer had random food items. It worked out great!
I kept it in the bottom of my closet but loved that I was able to pull it out if I needed too because the shelf had wheels. You can purchase it without wheels if you're interested, I just preferred the storage unit with it on.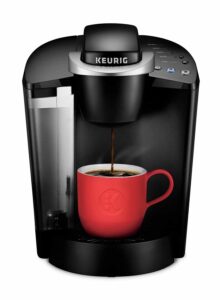 Click here to view this Keurig.
I am not a coffee drinker but found that Keurigs are so much more than just machines for making coffee. I have become quite the tea drinker last year and the Keurig was able to heat up water really quickly.
It's also great for making ramen noodles and other things that require hot water. A cheaper alternative if you don't drink coffee is to just use an electric tea kettle. My mom surprised me with one of these and I used it all the time.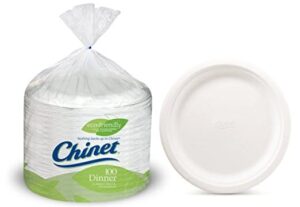 Click here to view these paper plates.
I highly recommend bringing paper plates/bowls and plastic utensils. Cleaning dishes in a dorm is not easy. Often times you will be in a rush and the last thing you will want to do is clean dishes.

*I am just listing the electronics people don't think about needing in college*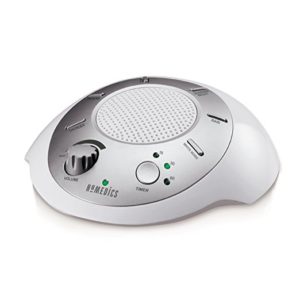 Click here to view this sound machine.
This sound machine was one of the best things I have ever purchased for my dorm room. It has come in handy so many times.
This past year, I lived in a suite so there were two bedrooms and one main room. I would often go to sleep way before my roommates and then get up earlier than them in the morning. I am a super light sleeper so I would sometimes have a hard time falling asleep with the noise around me. This sound machine completely blocked out all the noise. Even when my roommate would come in at night and wash her face I would hear nothing. It's pretty amazing.
I also used this when I was studying so I could really focus on what I needed to get done.
Here is the link to the sound machine.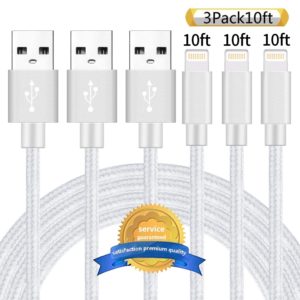 Click here to view this set of long iPhone charger.
This is a MUST for dorm rooms. I think everyone likes to lay in their bed on their phone and majority of the time in college your phone will be dead.
I can also almost guarantee that the closet plug to your bed will be annoyingly far away. My 10ft charger was amazing in my dorm room freshman year because it literally would work from anywhere in the room. Pros of living in a shoebox ;).


Click here to view this USB drive.
I never thought I would have to use a USB since everything is online now but this past year I had to use it so much.
If you are in any art classes I really recommend you get a USB drive. To print out your projects you usually have to put them on a USB and then take them to the printer.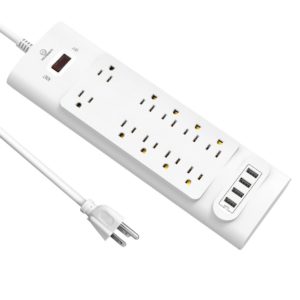 Click here to view this power strip.
Like I said above, dorm rooms have outlets in the worst places. And many time there is only one or two outlets.
I can almost guarantee that you will use more than one or two outfits so I definitely suggest purchasing one of these so you can make sure you have enough plugs.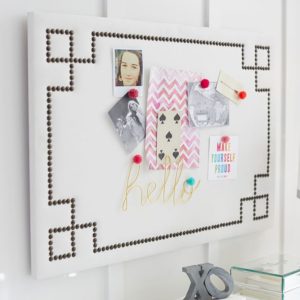 Click here to find this bulletin board.
I had this bulletin board laying against my desk this past year. I loved it and decorated it with some of my favorite motivational quotes.
It would be a really cute idea to fill this with pictures of your family and closet friends aswell.
Click here to find this desk lamp.
Isn't this such a good desk lamp?! Unfortunately, the lamplight I had and loved is no longer available. It was white and gold. But, I really do like this one! It would make an ugly dorm desk look much better.
I included some fun other things available right now that you could decorate your desk with.
I like to keep my desk pretty empty, but I did have a few things on it that made it look put together.
DO NOT USE PODS TO WASH YOUR CLOTHES IN COLLEGE.
I went into college thinking that the smartest thing ever was to use pods instead of detergent. In fact, it is easier. But, washing machines in college aren't good quality enough so the plastic around the pod doesn't completely melt off and will get stuck on your clothes. It is the worst.
I highly, highly suggest using regular detergent. It will make your life so much easier!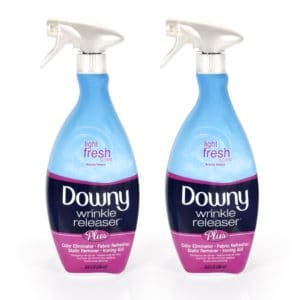 This stuff is pure magic. With just a few sprays, it magically gets out all the wrinkles in your clothes. I'm not sure how it works but it's amazing.
I just discovered this a couple months ago and can't believe its taken me this long!! This wrinkle release is the best in college because you don't need to store or work an iron.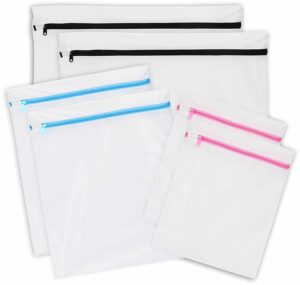 These mesh bags are the best for washing delicates like bras, underwears, and even nicer leggings (like Lulu's).
I use these so my nicer clothes don't get ruined in the washing machine. Once they're done in the washing machine, I hang them dry so they don't get put in the dryer.
You can find this backpack here.
I know North Face backups are stupid expensive but they really are the best.
You will be carrying so many books in college and the worst thing is when they don't all fit in your backpack. I got a Herschel backpack for freshman year and it didn't fit anything. I went back to my Northface and realized why I stuck with Northface for so long.
It is definitely the go-to backpack for college students.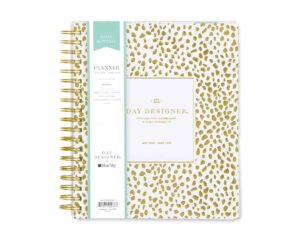 Click here to view this planner.
This might sound dramatic, but I would seriously be lost without a planner in college.
Your teachers do not remind you of due dates like they do in high school so you always need to write stuff down to make sure you're not forgetting anything.
I really like this planner because it gives you hours of the day so you can plan exactly when you're doing something at an exact time. Ever since I have started time blocking, I have been SO much more productive.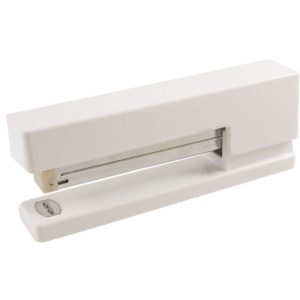 You can find this stapler here.
I have never stapled more in my life than at college.
Seriously, you do not want to forget a stapler. Teachers don't like getting papers that are doggy-eared so make sure you have one around for the millions of papers you will be writing!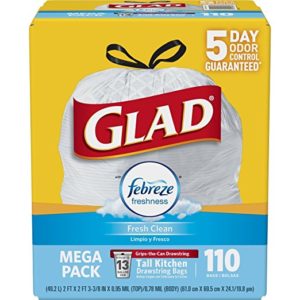 You can find these trash bags here.
Glad trash bags are a Godsend for college dorms.
They seriously mask all smells. I have had everything in my college dorm room trashcans and the only thing I have been smelling is the fresh smell of the Febreze bag.
I promise you, you need these for your dorm room!
You can view this all-purpose spray here.
This baby is my go-to. It will clean anything in your dorm including sinks, dusting, mirrors, etc.
All-purpose cleaner is the way to go because it allows you to only have one bottle in your dorm that will accomplish multiple tasks.
My favorite is Method All-Purpose Spray because I think it smells the best. They have a ton of different scents that you can either buy from Target or Amazon.
When I clean my dorm, I always start with this. I give everything a really good spray because your dorm room gets dusty fast.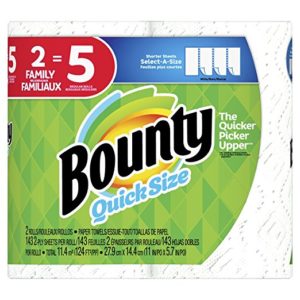 You can view these paper towels here.
Do not forget to bring at least a few rolls of paper towels to school! Especially for cleaning.
I always used paper towels (versus regular towels) for cleaning in my dorm room because it is so much more convenient to throw nasty paper towels away than leaving the dirty used (actual) towel in my laundry basket until everything was clean. I just didn't like the thought of that especially since I only did my laundry every other week.
Well, this is very basic, it really is a cleaning essential for me in my dorm room.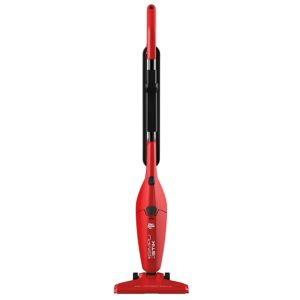 You can view this small vacuum here.
One of my favorite things I have purchased for my dorm. Seriously, I can not recommend you enough to get one of these for your dorm room! Plus, it's less than $20 dollars. You will get your money's worth out of it!
I know that your dorm offers most likely offers you a vacuum, but those vacuums are very old and usually makes your dorm room more messy than cleaning it.
My roommates and I used it all the time, at least twice a week. It was convenient since it is very small and can be used within seconds.
It also comes apart so you can just use the vacuum part and then add the handle and bottom to it when you want to use it more like a traditional vacuum.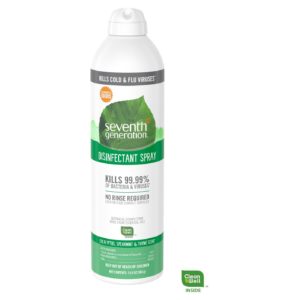 You can view this Disinfectant Spray here.
Germ freak here :/.
College is FILLED with germs. There have been times when literally my entire floor was sick and I swear this disinfectant spray helped me get through those times without getting sick.
This would be one of the last steps in my cleaning routine and I would spray anything that people would normally touch. For example, door knobs, remotes, my desk, light switches, closet door handles, and even my phone. I went crazy with it.
Maybe it just convinces your mind you're fine, or maybe it actually works. Who knows. But what I do know is that I barely got sick at all this year and that is an amazing accomplishment living in the dorms.
Also, a tip for using this: You don't need to wipe it in. Just let it dry!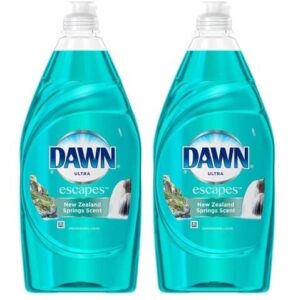 I would have never thought that I would use this dawn soap as much as I did freshman year.
Somehow, my freshman year floor got so many freakin' stains on it I don't even know how it was possible.
The worst stain of them all came from one of those wall scents (highly recommend those for your dorm BTW) breaking all over my floor…user error :/. I tried everything to get this stain out and never thought about using Dawn until my mom suggested it. I let it sit on it for a few hours and when I came back it was completely gone.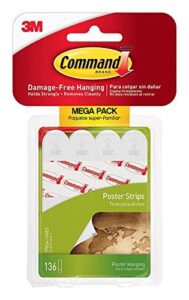 You can find these command hooks here.
I used these command hooks to hang all the decor on my dorm room walls. They are the best and leave no marks when you take them down at the end of the year.
I recommend getting them in various strengths so that you make sure nothing falls down because it's too heavy.
…and to finish up the essentials I added some cute dorm room decor for this year. Since I bought all my dorm room decor two years ago, it's not for sale anymore. But, I did a little pretend shopping (actually shopping for my apartment) and this is what I would have bought if I was living in the dorms again.
To see an images price, click on it and it will take you to its website.
WHEW! That was a lot. These truly are my favorite dorm room essentials and things that I used all the time.
If you want to see the most important items I recommend you can see that post here: 11 Items Every College Student Should Buy
To remember this post I recommend pinning one of the images below: