This post may contain affiliate links, which means I'll receive a commission if you purchase through my link, at no extra cost to you. Please read full disclosure here.
This post is all about the best long distance relationship gifts on Amazon.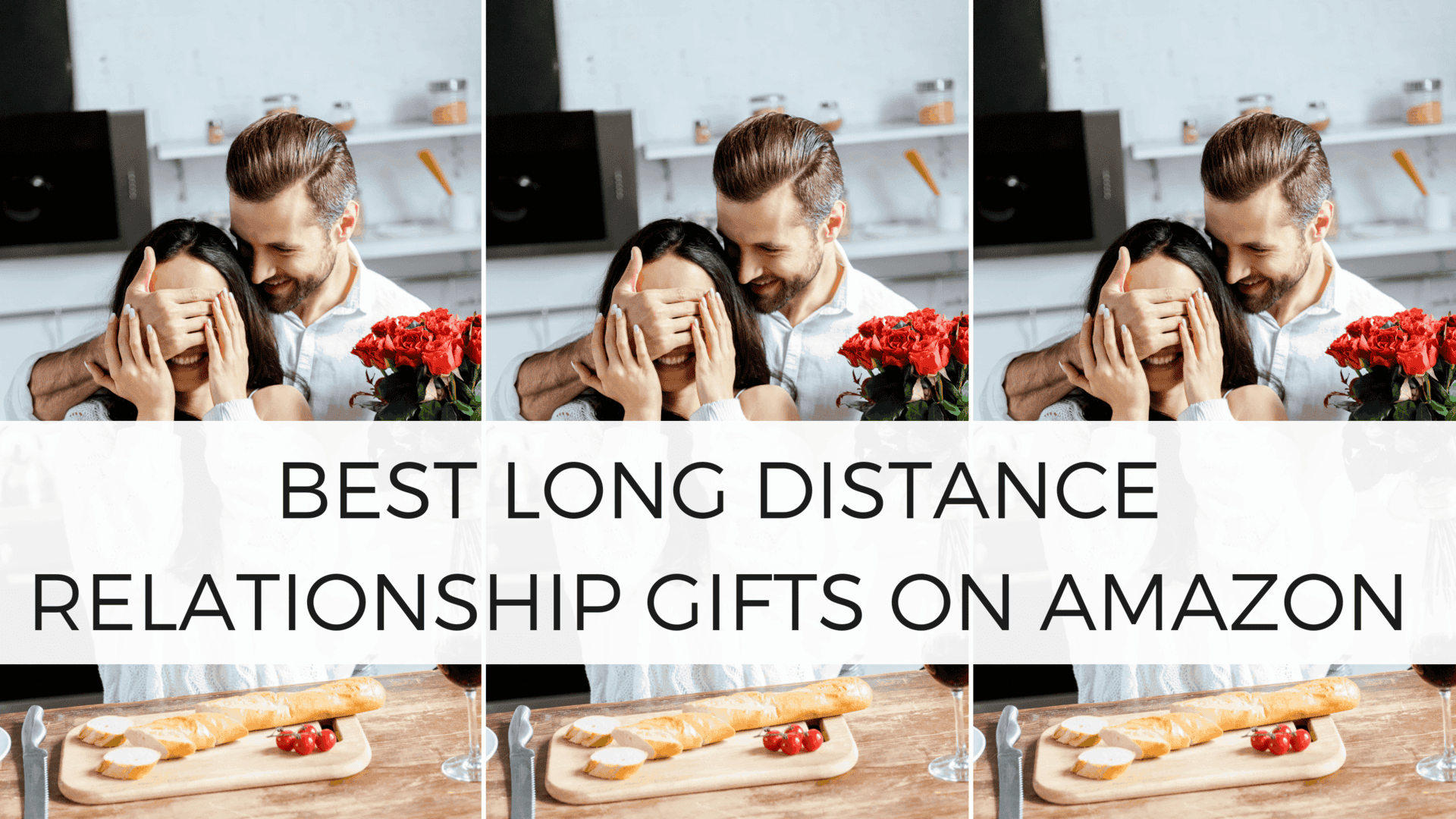 Being in a long distance relationship is hard and sometimes you want to send your boyfriend/girlfriend a little gift to show them how much you love and miss them.
Majority of the time, it can be really hard to find little ways to show them how much they mean to you.
Since Amazon has just about everything, they also have really great long distance gifts and it makes it easy for you because…well, Amazon.
This post shows you 35 best long distance relationship gift ideas Amazon that will let your significant other know just how much you miss them.
Best Long Distance Relationship Gifts on Amazon:
1. Distance Bracelets
When it comes to long distance relationship gifts, this is one of the most popular gifts!
I own one of these bracelets with my own boyfriend and when he gifted it to me I was so in shock. 1) I was really impressed he even thought of it and 2) it is so cute!
2. "Why I Miss You" Journal
How cute is this long distance relationship gift from Amazon?!
You basically fill out things you love and miss about your significant other so when they are away from you they can see the sweet things you wrote about them. This would be a really cute gift to give filled in too.
3. Quote Wallet Insert
Who would have thought of this?! It is such a cute little reminder that your boyfriend can look at any time he opens his wallet.
Plus, it's a little less out there if your boyfriend gets embarrassed with things like this (uhm, my boyfriend :/).
4. Wine Glass
Okay, if you or your loved one is over 21 than this "never too far to wine together" wine glass is a great gift idea that won't break the bank!
This is one of the cute long distance relationship gifts that I would LOVE. You can gift the wine glass and set a day to have a Facetime wine date (one of my personal favorite LD dates!).
5. AirPods
AirPods are the "it" thing for anyone and no this is not a sentimental gift BUT it is so useful!
I feel like anyone and everyone could benefit from these. Who wouldn't want a pair??
6. Personalized Picture Frame
You know what they say…pictures are worth a thousand words.
This Amazon long distance relationship gift idea is such a unique but easy gift idea that anyone would LOVE!
7. Love necklace
BOYS! Listen up…your girlfriend would love this!
This is the perfect gift for anyone in a long distance relationship. My boyfriend actually got me one of these and needless to say, I was OBSESSED!
I love the concept and honestly, it's weirdly good quality for the price.
8. Funny Mugs
You guys, I think these are the cutest couple mugs ever!
I came across these and had to share because they made me laugh. If you and your significant other has a beard, then these mugs are great for you both.
9. Underwear With Your Face On It
This is so something I would get for my boyfriend haha.
I think this is so clever and is a funny way to let your boyfriend know you are thinking about him. This is for sure a great long distance relationship gift from Amazon that is super goofy and fun.
10. iPad Pro With Pen
SO many people in long distance relationship rely upon their phone or computer to video chat, etc.
If you wanted a larger gift for a special occasion than an Ipad is awesome!
This is a great way to allow fore you both to face time and communicate while separated.
11. Messages in a bottle
If you want to get the person you love something meaningful but inexpensive than this messages in a bottle idea us right up your alley!
I love this adorable idea, you can customize it and brighten up the person you loves day.
12. Keureg
Some people are just better people when they have their coffee (LOL).
This is a more higher priced long distance relationship gift but it is something useful that can be a great anniversary present to a coffee lover!
PS- Coffee makers/ Keurigs are one the most gifted items…not really surprised on that one ;).
13. Fishing Hooks
You can NEVER go wrong with fishing hooks when it comes to someone who loves fishing.
Ladies, if you have a boyfriend who loves to fish this is a great option because it is 100% customizable and personal!
14. Love Coupons
This is hands down one of the most classic couples gift that is personal, and for a good reason.
If you are looking for an inexpensive long distance relationship gift ideas from Amazon then I would recommend this!
15. Roku Stick
A Roku allows you to watch all of your favorite shows (including Netflix and Amazon Prime) with just internet on a TV.
You can put your favorite movies or shows on it and give it to your boyfriend or girlfriend as a gift!
16. Special Pillow
If you are in a long distance relationship then you would know that missing someone is the worst!
I know this doesn't help the fact that the person you love isn't with you, but it is a cute reminder from a loved one that you will be reunited soon!
17. Phone Battery Charger
Majority of the time, it can almost be guaranteed that if you are on a long trip to see someone you will need a charger either on a plane, in the car etc.
Portable chargers are one of those things that is so useful for anyone.
18. Funny Games
These games are SO fun and such a good way to bond with your boyfriend or girlfriend.
I LOVE playing funny games with my boyfriend and our friends, so gifting a game you can play together when you see one another again is something that is cute to gift a long distance partner.
19. Promise Ring
For those couples that want to wear a promise ring, this is a great option! It's really cute and super affordable.
20. Polaroid Camera
This long distance relationship gift idea is a bit different but something I want to do myself!
It would be so fun to take polaroids of your time together and then you can set up a cute little display in your room!
21. Matching Hoodies
Sorry to couples who would buy this seriously, but I think this would be such a funny prank gift!!
My boyfriend would so be like "wtf" if I got him this and I think it would be hilarious.
22. Weekender Tote Bag
Once you get a nice travel bag, chances are you are going to be using that one for YEARS!
This is the perfect Amazon long distance relationship gift because your girlfriend/boyfriend can use it when they come visit you.
23. Journal
Missing someone can be so difficult so gifting a journal as a long distance relationship gift can help anyone express how they are feeling!
24. Snack Care Package
Who doesn't love food?!
This is an inexpensive way to show your significant other you are thinking about them without breaking the bank.
25. Gift Cards
Okay, we all know gift cards are not the cutest long distance relationship gift BUT gift cards are really a great gift that your significant other can use to buy anything they want and feel spoiled by you!
26. Engraved Watch
Okay, I am OBSESSED with personalized jewelry.
You can usually never go wrong with anything cute and personal, your boyfriend or girlfriend is destined to love it because it is from you.
27. Car Organizer
We all know our cars can get messy!
Amazon car organizers are the BEST… I feel like a broken record but I own on of these and it saves my life.
This is an amazing useful long distance relationship gift for anyone who travels a lot, because lets be real your car is bound to become a mess!
28. Flower Arrangement
Truth is, girls LOVE receiving flowers.
These roses are NOT cheap, but they last for longer than a year!! Crazy, right?
29. Initial Necklace
If you're looking for a special long distance relationship gift idea on Amazon under $20, this one is for you!
How cute, is this initial letter dainty necklace?!
Wearing your boyfriends initial is adorable.
30. Wallet
Having a nice wallet is probably not something that we all need.
I feel like I have purchased SO many low quality wallets that have not lasted me long at all! Investing in a good quality wallet for a boyfriend or girlfriend is something anyone would love.
These are some of the top rated wallets for men and women right now!
31. Personalized Pocket knife
Pocket knifes are used for SO many things like cutting fishing line,hunting, opening envelopes, slicing packages or fruit.
I think this is a super cool gift for any guy to have with a cute personal message from you.
32. Tool Kit
Tool kits are great gifts because for most men you can never go wrong because we all need tools for some purpose!
When it comes to long distance relationship gift ideas for him this is a great one from Amazon under $50!
33. "Me Without You" Book
If you want to give a really cute gift AND make it extremely easy on yourself, send this cute me without you book from Amazon.
Long distance gifts can sometimes be super over thought but this is a cute book to give someone you love and miss.
Write a really sweet message on the first page and it will be something they cherish forever!
34. Tile Key Finder
Tile finders are great for anyone!
I cannot even tell you how many times I have gifted these to people so why not gift it to the person I love?
Key finders are seriously a life saver and under $20!
35. Custom Hand Drawn Couple Portrait
Out of ALL the gift ideas shown…this is my favorite. It is such a special gift that will be cherished forever.
It is only $50 which honestly, is an amazing price. You can surprise your boyfriend/girlfriend with this because all you need to do is send in a picture you already took together.
This post showed 35 best long distance relationship gifts on Amazon.
want ALL the free college printables?!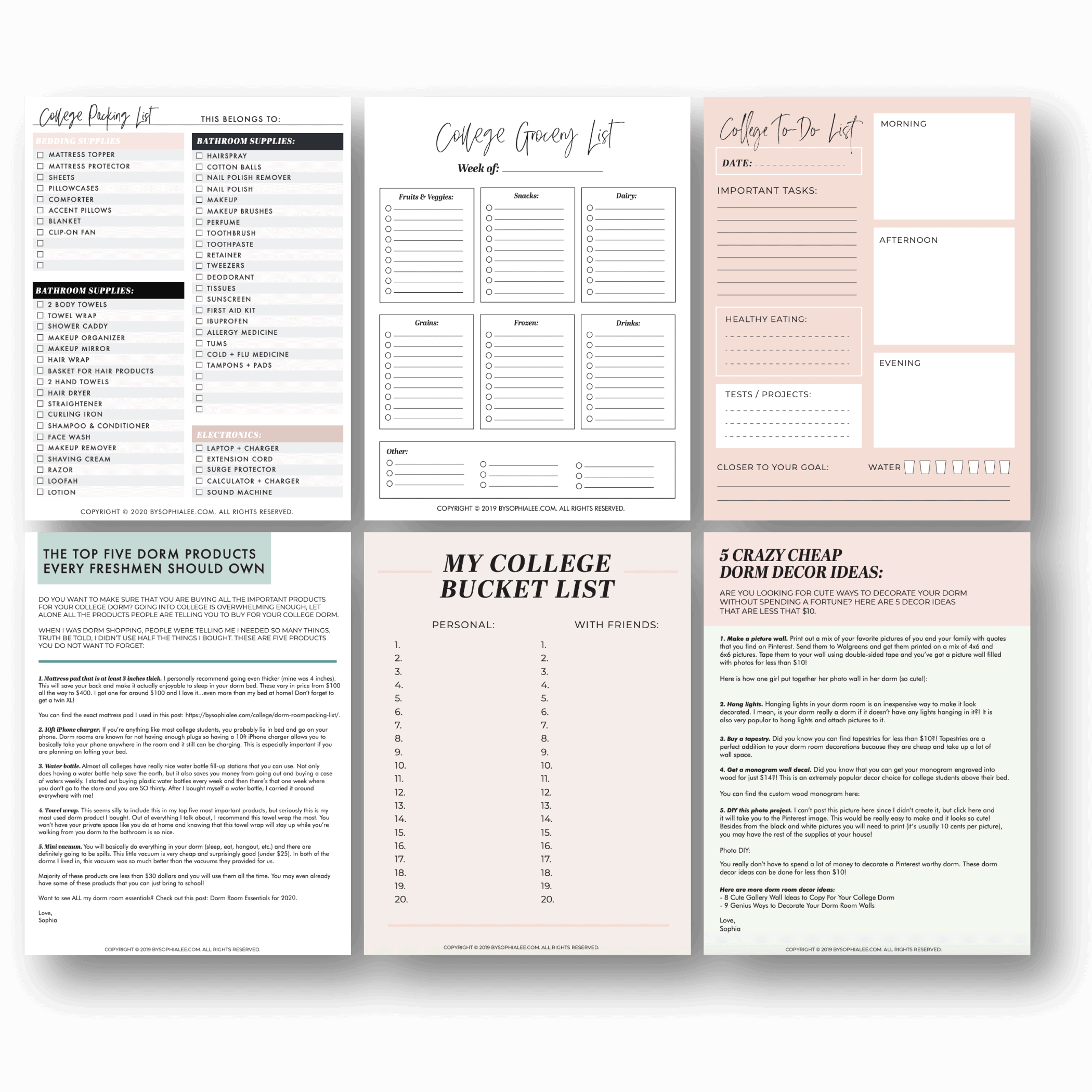 Receive all of my most popular College Printables for FREE! Simply click the button below and get all of these sent directly to your inbox.
[tcb-script src="//static.leadpages.net/leadboxes/current/embed.js" async="" defer=""][/tcb-script] CLICK HERE TO DOWNLOAD!
Other Posts You May Like: