This post is all about one of my favorite stress-free sheet panner dinner recipes I make! I'll be sharing the recipe and steps on how you can make it at home, as well!
However If you're looking for more than 1 delightful and stress-free sheet pan dinner recipes to add to your culinary repertoire, look no further. This American Plate is a treasure trove of mouthwatering American recipes that will inspire you to create delicious meals in the comfort of your own home. So, if you're eager to explore an array of recipes that will elevate your sheet pan dinner game, click here and let your kitchen become a stage for culinary creativity. From comforting classics to innovative twists, you'll find a wide range of flavors and techniques that showcase the diversity of American cuisine.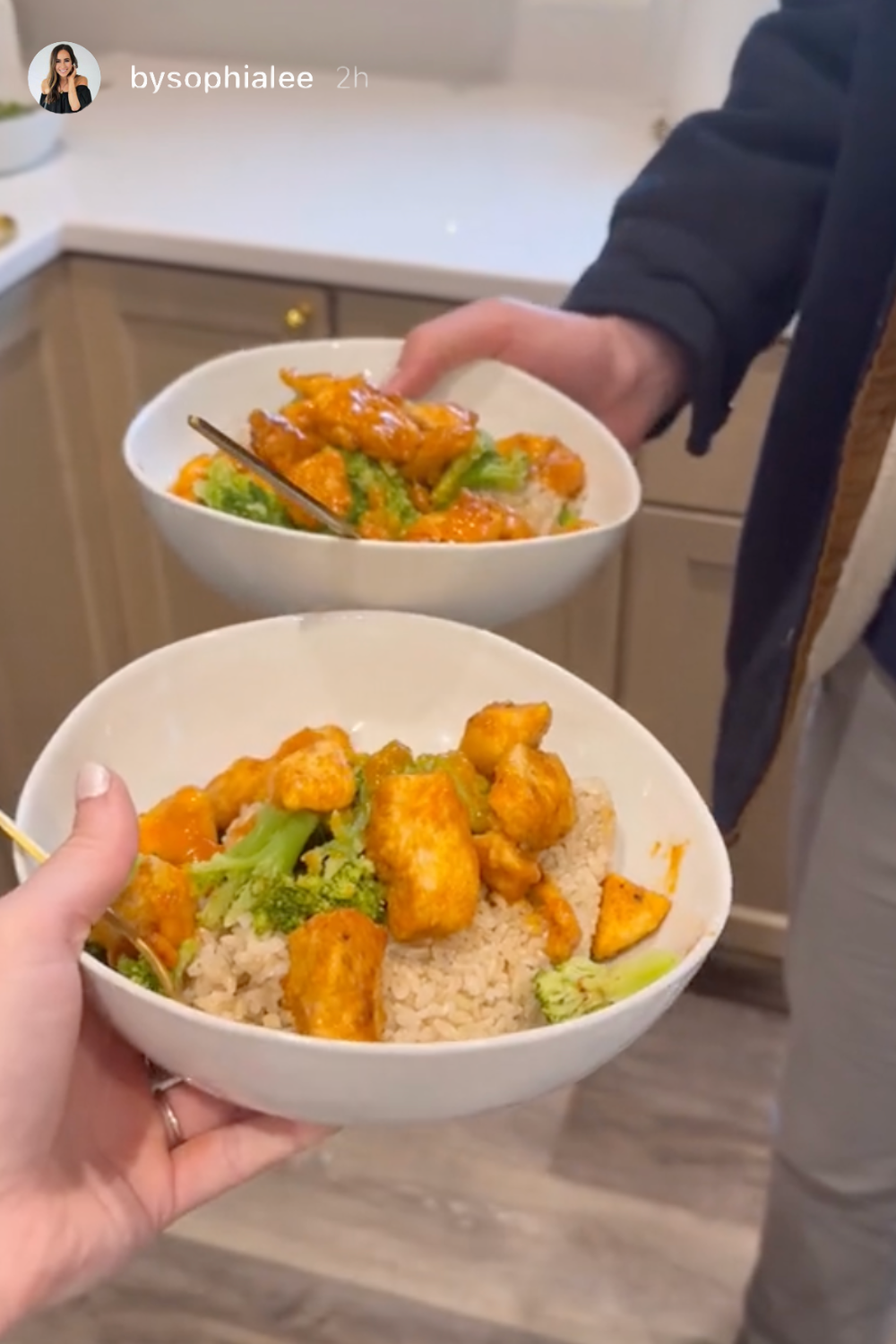 For more tips & tricks follow me on IG @bysophialee!
Tonight's dinner is a lazy version of a recipe from the queen herself, Half Baked Harvest.
Love this for nights when I don't have enough time or just want something super simple and stress-free to make.
Perfect for leftovers or meal prep as well!
tonights easy dinner !! commotion in the back from trying to install a frame TV 🤪
[tcb-script async="" src="https://www.tiktok.com/embed.js"][/tcb-script]
This post is all about sheet pan dinner recipes.
SHEET PAN RECIPE
4 chicken breasts, cubed
Paprika
Onion powder
Garlic powder
Salt
Pepper
1/4 cup flour
2 tablespoons olive oil
1/2 cup hot sauce
6 tablespoons butter
Honey
Broccoli
Rice
INSTRUCTIONS
1. Preheat your oven to 450 degrees.
2. In a large bowl, mix together the chicken, paprika, onion powder, garlic powder, salt, pepper, and flour.
3. Add the olive oil and mix again.
4. Spread the chicken mixture out on a sheet pan and bake in the oven for 15 minutes.
5. While the chicken is baking, melt the butter in a microwavable cup in 30-second increments, stirring in between.
6. Add the hot sauce, more paprika, and salt to the melted butter, and stir to combine.
7. Once the chicken has baked for 15 minutes, take it out of the oven and pour the hot sauce mixture over the chicken.
8. Put the sheet pan back in the oven for an additional 5 minutes.
9. Serve with steamed broccoli and rice.
let's keep in touch…
JOIN THE BSL NEWSLETTER
Every week, you'll be getting all the latest from Sophia! From what she's loving, what she's cooking, what she's decorating and so much more!
This post was all about sheet pan dinner recipes.
Other Posts You May Like: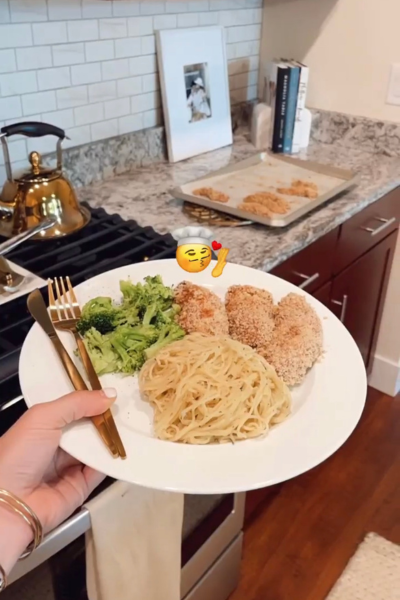 RECIPES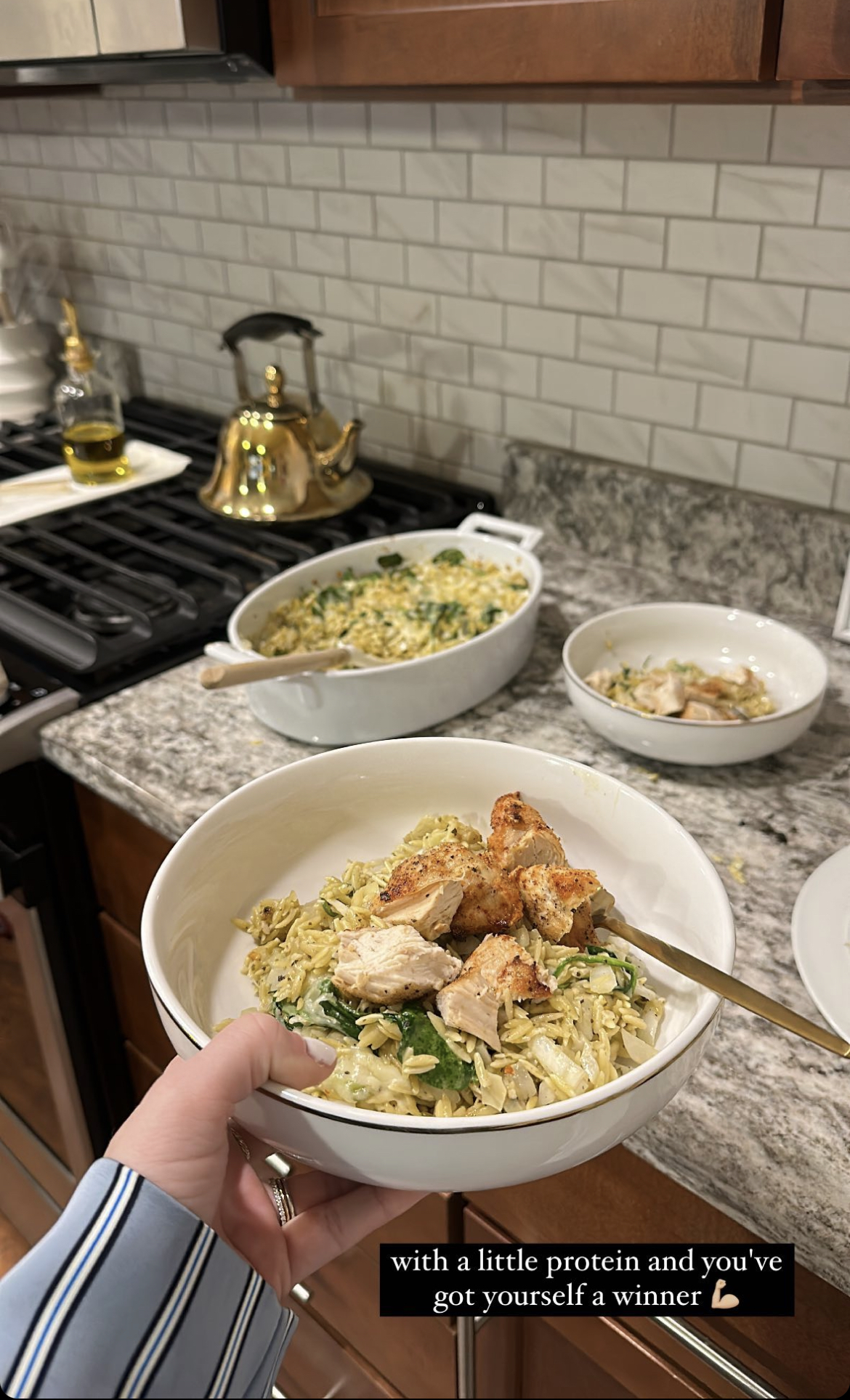 RECIPES