This site contains affiliate links, view the disclosure for more information.
This post is all about nightstand decor.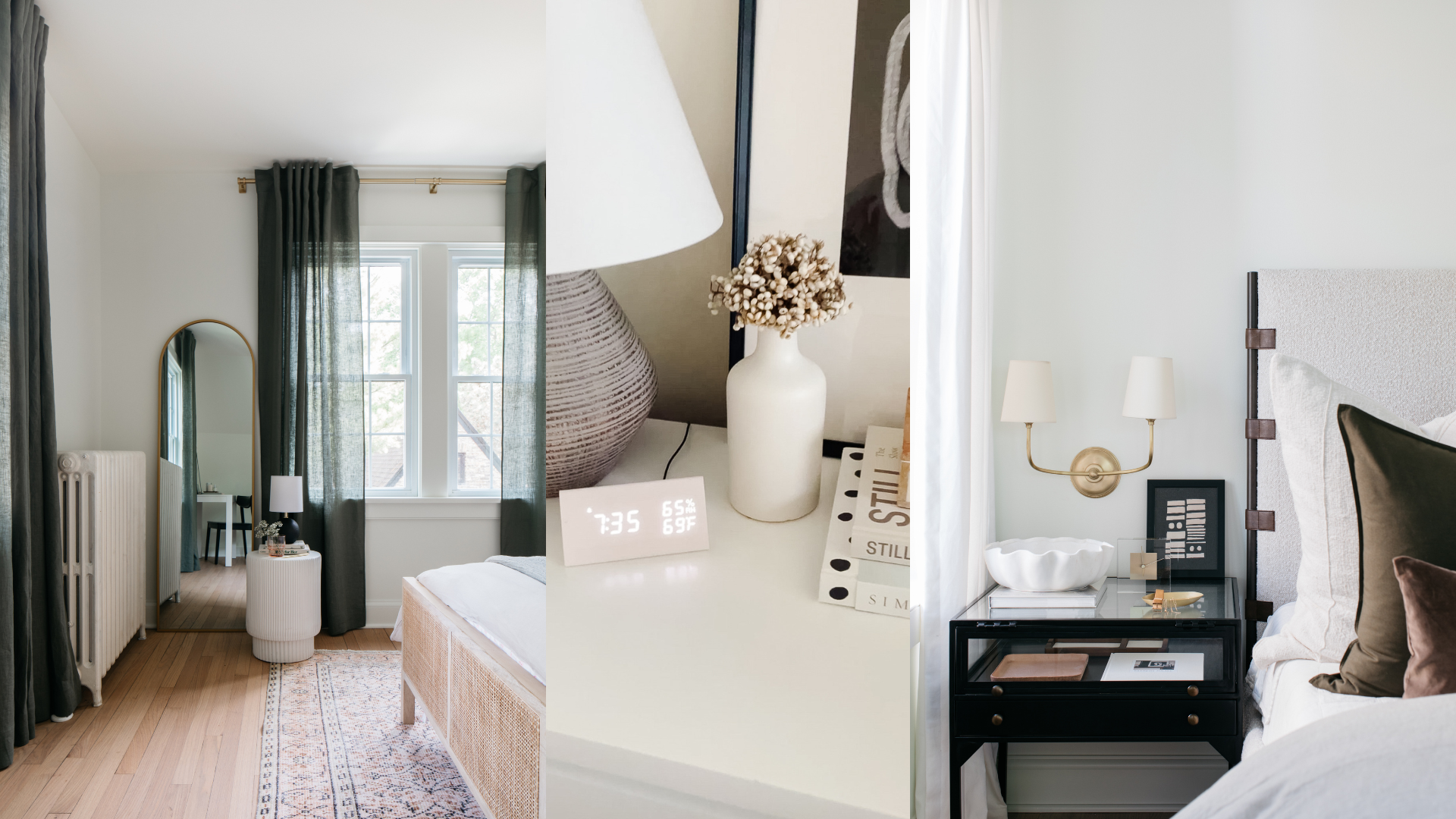 Decorating a bedroom from scratch can be overwhelming, but one of the most fun and creative parts can be decorating a nightstand. There are so many ways to style a nightstand and so much nightstand decor out there that you can get super creative and accessorize in so many different ways.
Moving from a dorm into an apartment and decorating the GBOGH house, I think I have had a ton of practice with nightstand decorating for all different types of bedrooms. It can be hard to find the exact things that look good together next to your bed, but I have managed to find so much cute decor and cool nightstands to make this part of decorating your bedroom just a little bit easier (and way more fun ;)).
I will be showing and sharing with you all the nightstand decor I have found or used in the past, as well as products I haven't used but I still think are super cute. I have so many ideas to share since nightstand styling is so open-ended and can be super fun to do.
This post is all about nightstand decor.
The perfect nightstand:
cute nightstand
lamp
books/journals
vase or some kind of plant
picture frame
NIGHTSTANDS
The first step to decorating your nightstand is, of course, to find a nightstand! There are so many stores and websites that offer so many styles of nightstands to fit your vibe.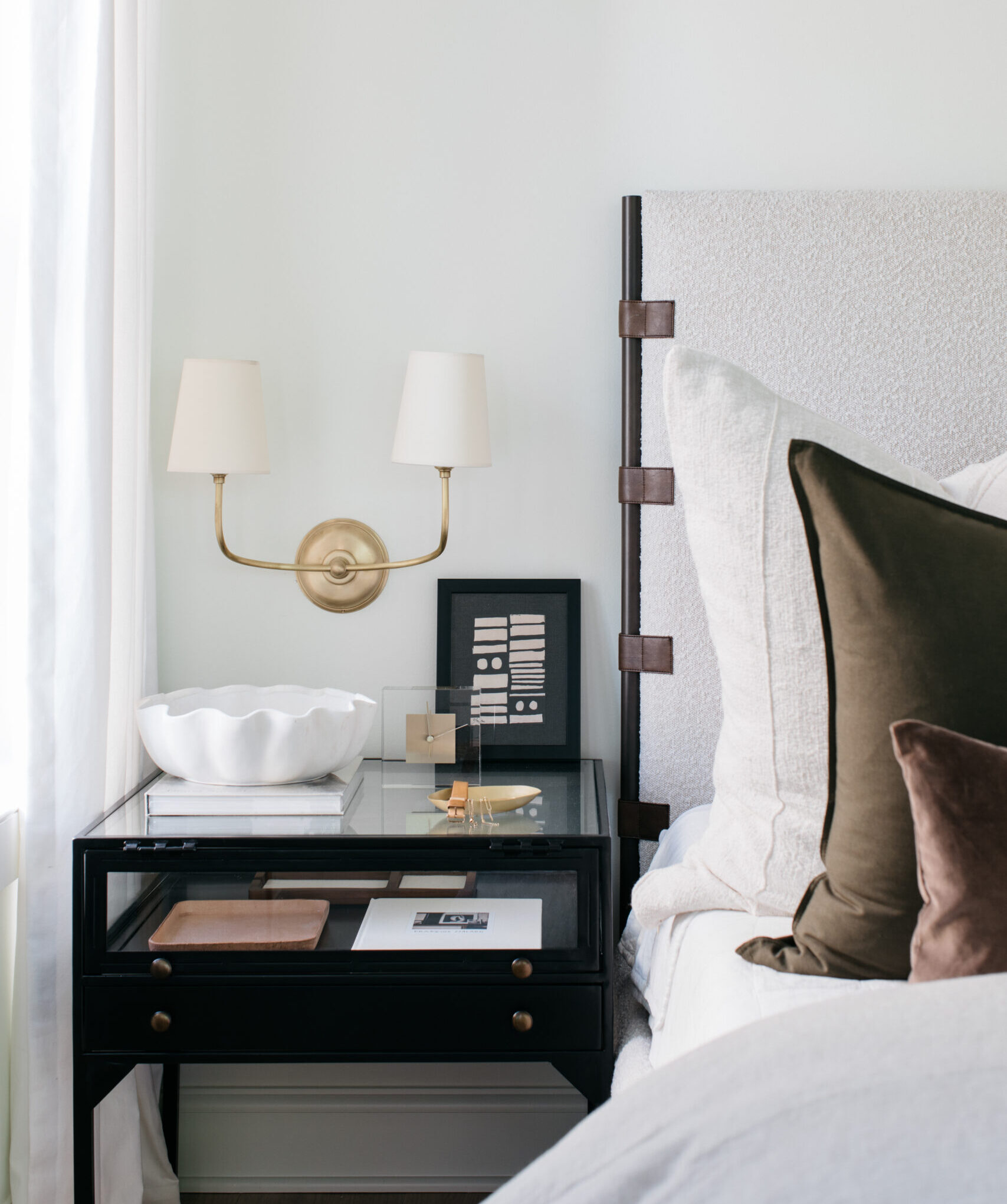 Nightstand | Wall Sconces | Bed | Coffee Table Books | Bowl | Acrylic Clock | Tray
There are small drawer nightstands, 3 drawer and 2 drawer nightstands, wood nightstands, dark colored nightstands, etc. It can be hard to narrow it down, but I think the nightstands I have found and have used in the past will be useful for you.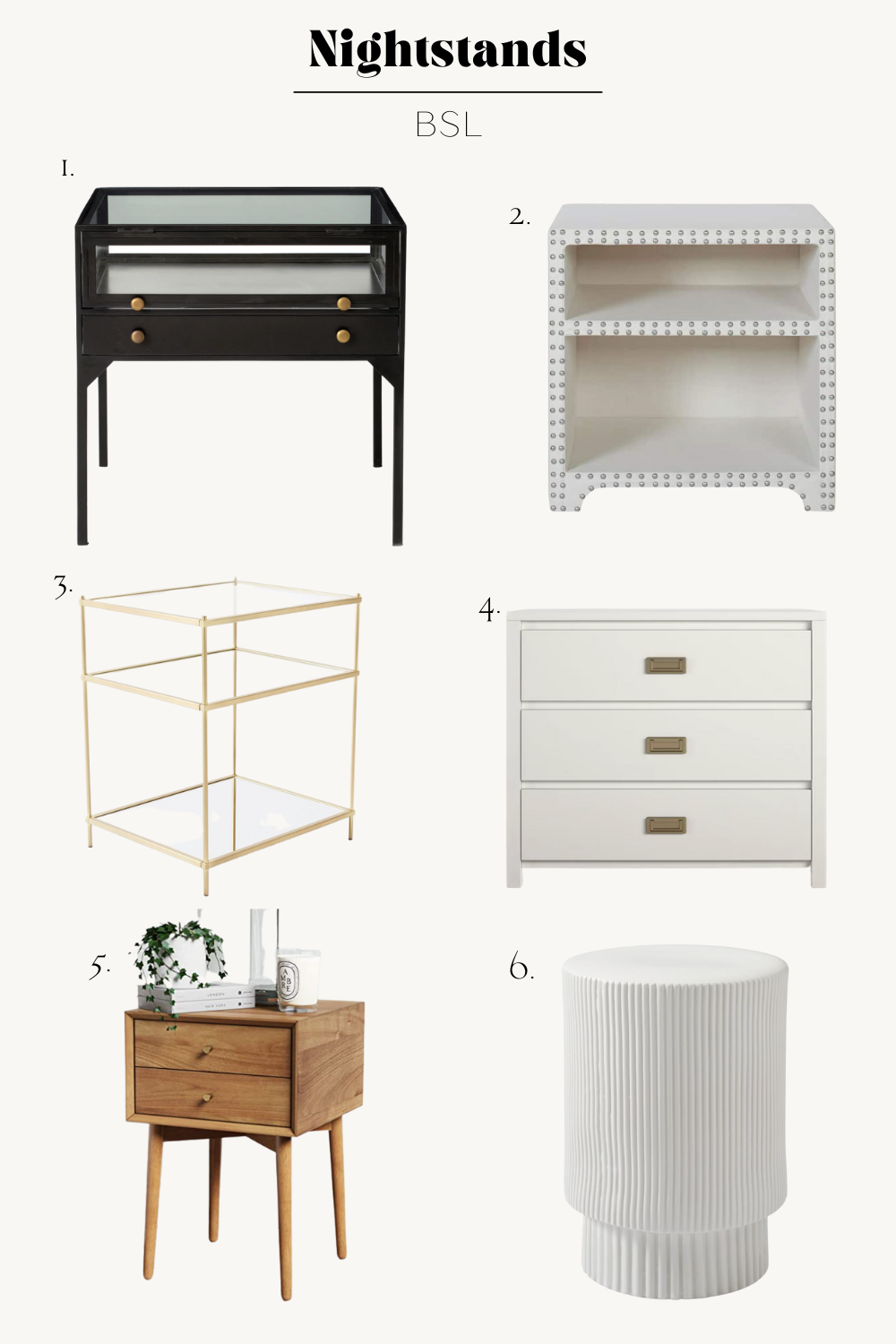 Some of these nightstands I have personally used to decorate my apartment or the GBOGH house. The white, textured nightstand I put in the GBOGH house in the teen girl's bedroom and think it is so fun for a younger, trendy vibe. There was not a good spot to put this nightstand against the wall next to the bed, so instead, I added it next to the mirror. Even though I didn't use it as a wall nightstand, it still looks super cute in this space!
The shadow box nightstand I fell in love with when I first saw it and bought it immediately for the owner's bedroom in the GBOGH house as well.The white nightstand is actually technically a children's dresser… but I thought it would look so cute in my apartment bedroom lol! That also just shows that anything can be a nightstand if you put your mind to it ;).
LAMPS
The second step to decorating your nightstand, and a very important step (in my opinion) is to add a lamp. Lamps are important to add to any bedside table decor because they add height and light. If you are struggling with what to add to your nightstand, this is also a super easy way to take up some space.
Opt for a lamp that complements your overall room aesthetic, whether it's a sleek modern design or a vintage-inspired piece. A well-chosen lamp not only adds height to your nightstand but also provides essential ambient lighting for your bedtime reading sessions. Consider browsing through the wide selection of lamps available at https://foir.nl to find the perfect match for your nightstand. With the right lamp, you can create a cozy and inviting atmosphere in your bedroom while adding a touch of style to your space.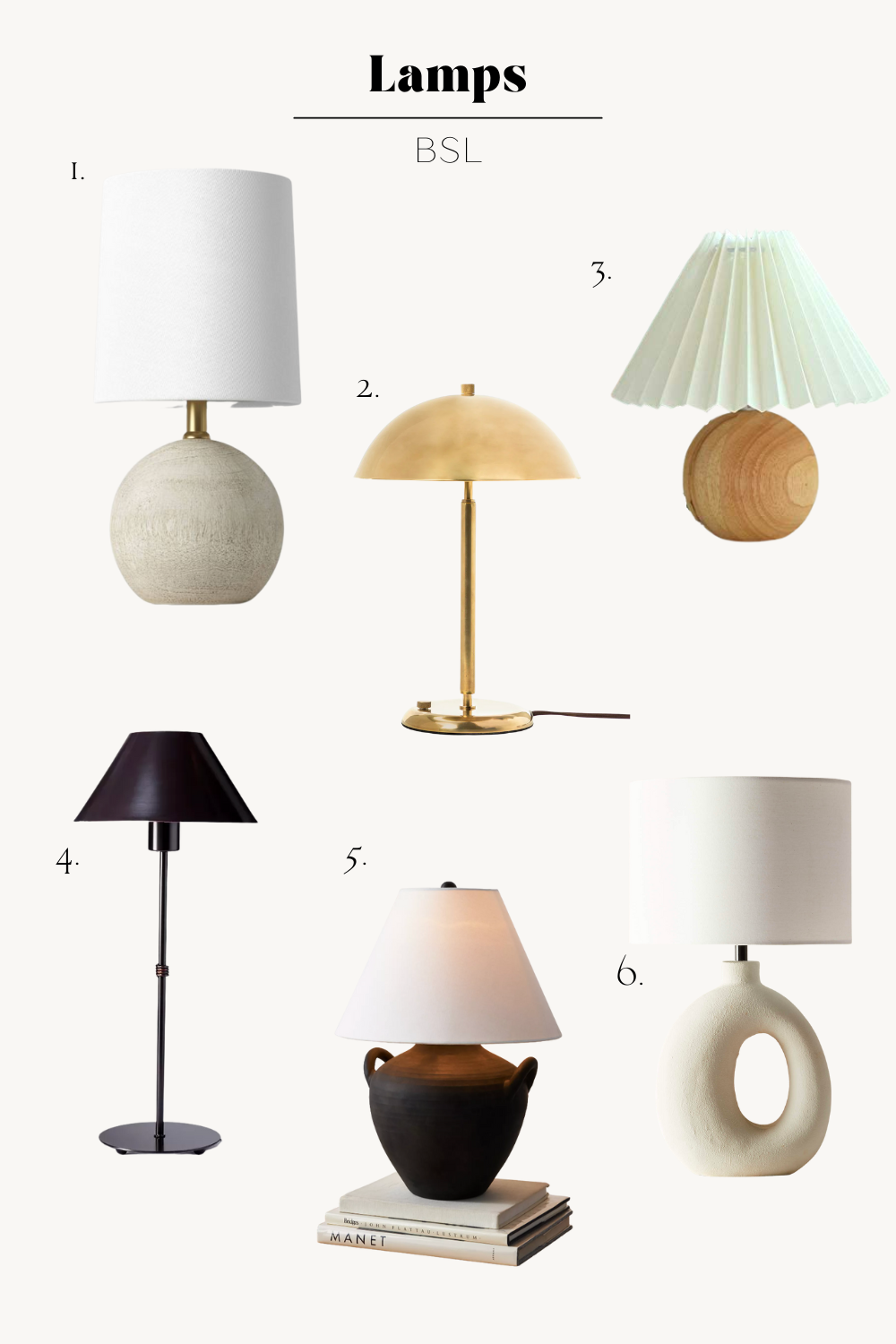 These are some of my favorite lamps at the moment that I think would look so cute on different nightstands. If you are going for a more modern nightstand styling, this CB2 lamp would be perfect for your nightstand.
I think finding a lamp after you find a nightstand is a good second step so you can get the exact lamp you want without worrying about it matching everything else.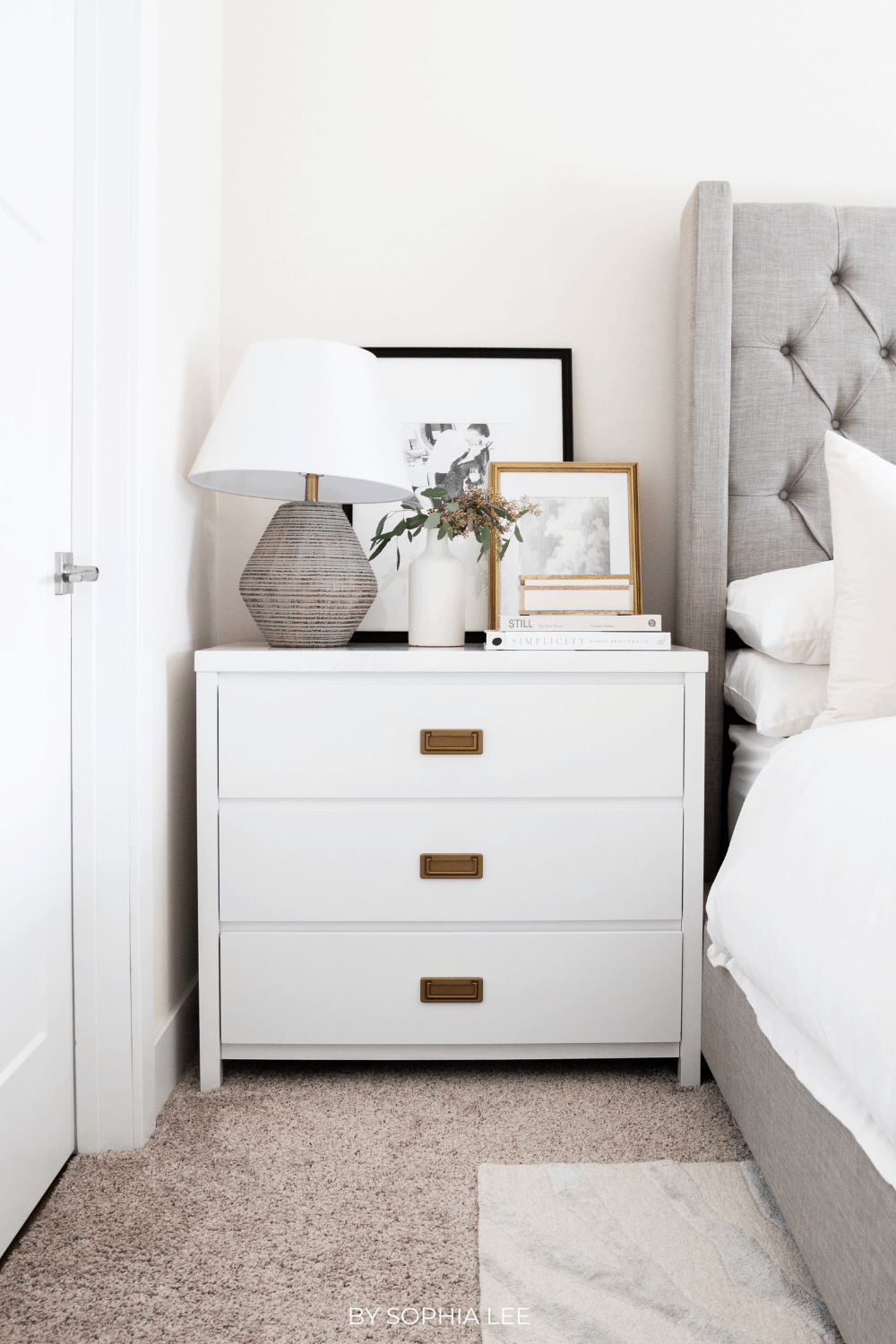 Lamp | Simplicity Book | Still Book | Frame | Nightstand | Vase
let's keep in touch…
JOIN THE BSL NEWSLETTER
Every week, you'll be getting all the latest from Sophia! From what she's loving, what she's cooking, what she's decorating and so much more!
BOOKS & JOURNALS
One of my other favorite things to decorate a nightstand with is books or journals. Books and journals are the perfect accessories if you are going for a more classic nightstand styling. There are so many you can choose from, depending on if you want them to actually read or if you just want aesthetically pleasing books.
I have done my fair share of finding books for nightstands, so I definitely have some favorites. Most of these would also be super cool for modern nightstand decor, too!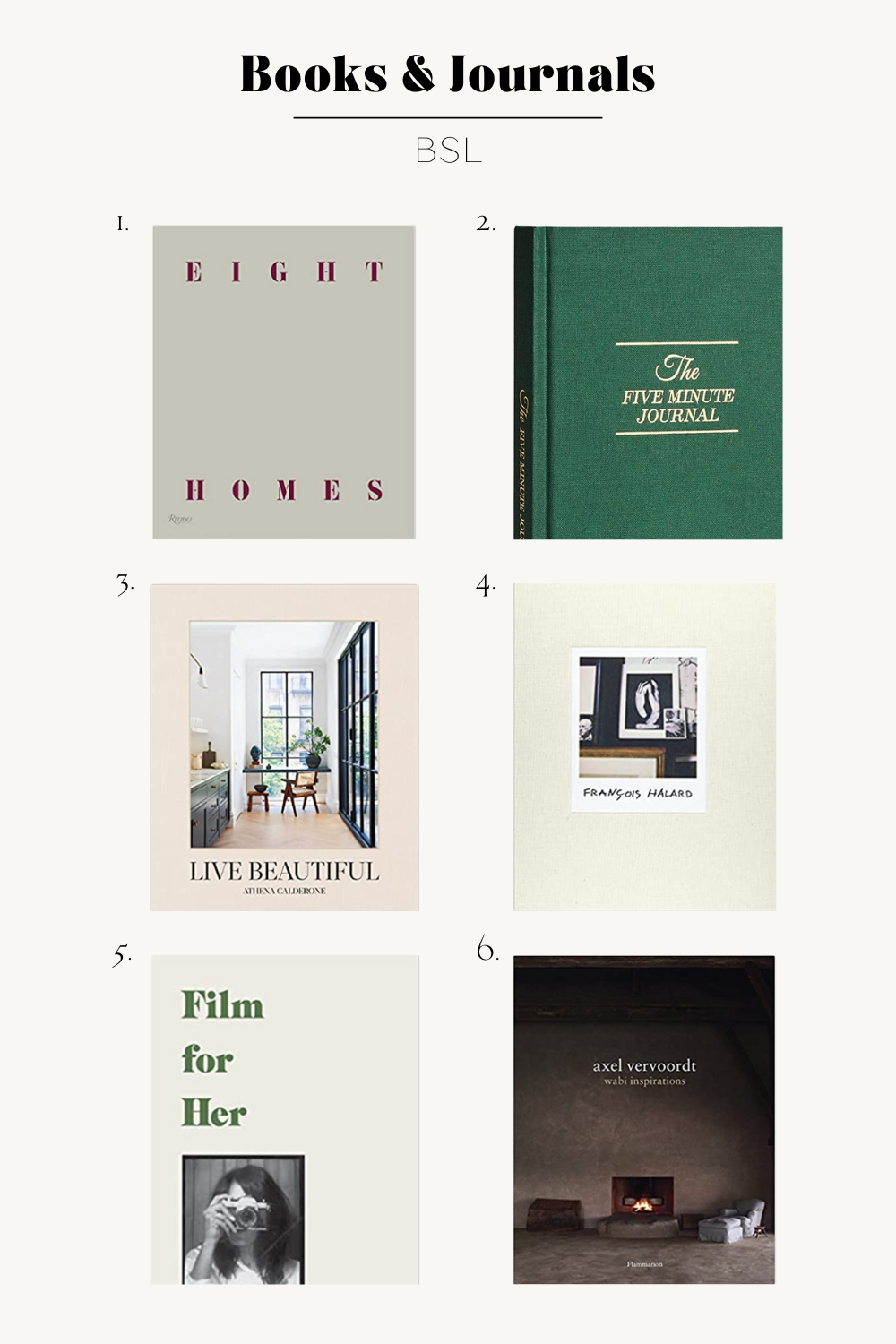 Almost all of these books are purely for decoration, but they would all look so perfect on any nightstand. They are all pretty neutral (not too bright or colorful) so they would all work really well on most types of nightstands.
I love to stack my nightstand books in a neat pile on top of the nightstand. But you could also lean the books against your lamp or get bookends to stand them up. I think they look better laying down and they take up more space that way so it could be easier to set it up this way for your nightstand.
If you are going for minimalist nightstand decor for your bedroom, this may be a good place to stop. But if you want to go all out and add even more accessories, I have a couple more really good ideas to share with you!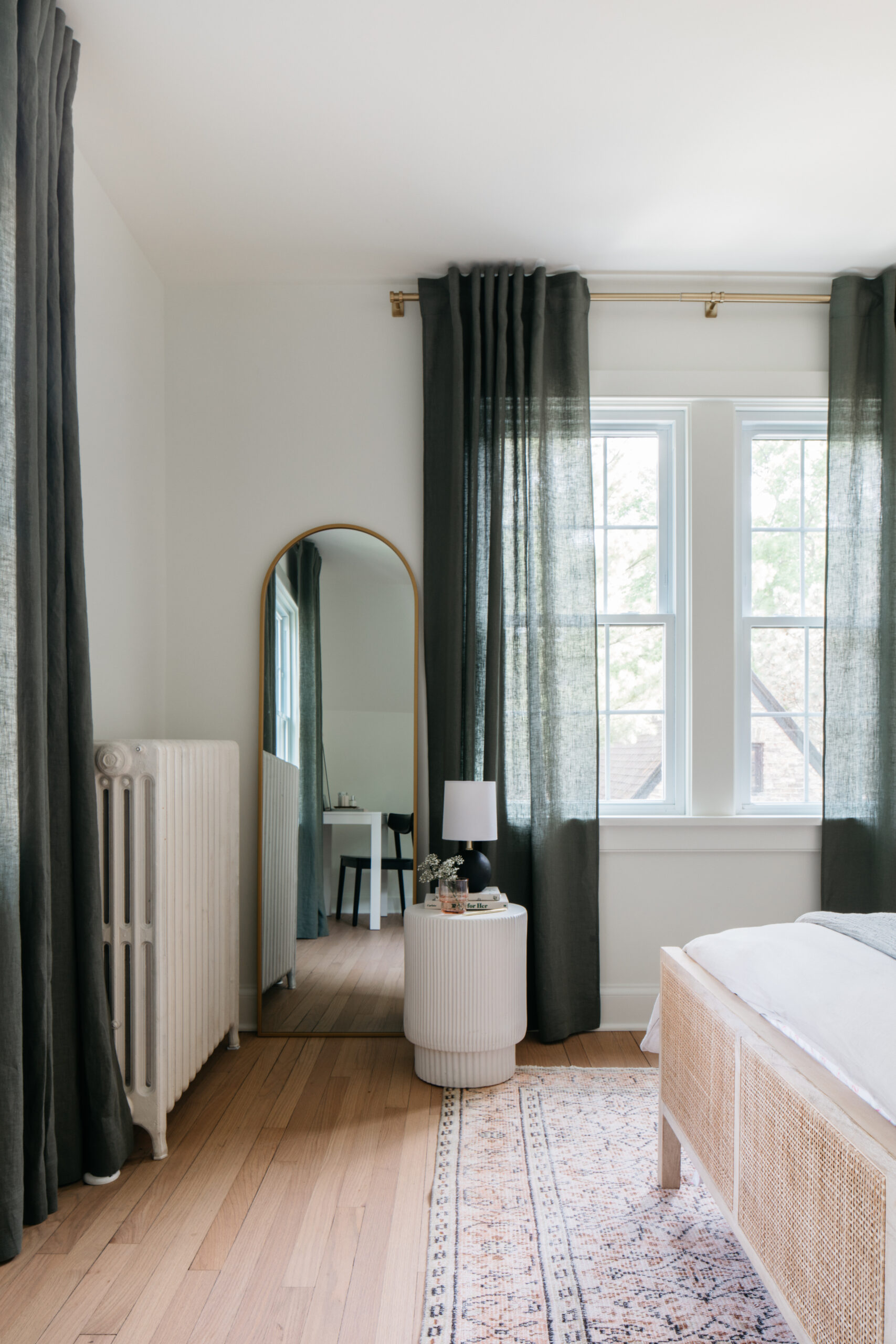 Nightstand | Arched Mirror | Pink Cup | Lamp | Film for Her Book
VASES & PLANTS
The next piece of decor I love to put on a nightstand is a vase or a plant of some sort. Adding greenery or flowers to any space makes it seem more lively and exciting. It also brings new life to any space which can make a huge difference in your bedroom.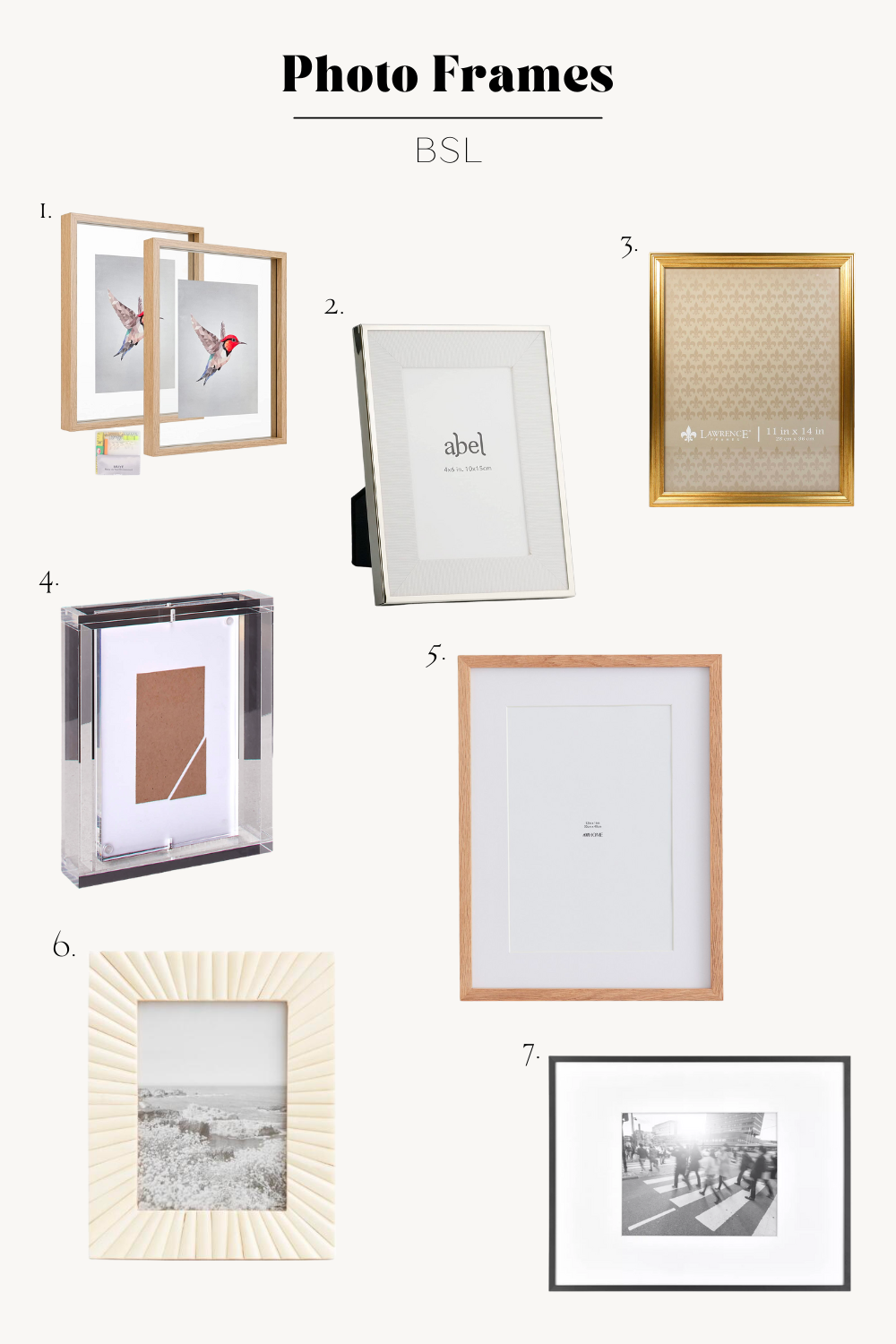 These picture frames are so pretty and can add a super fun element to your nightstand setup. I love filling my room with pictures of loved ones and this is one of the perfect and easiest ways to do it. Getting a nice frame can also allow you to use it for a long time and just change out the photos whenever you want. Kind of like a DIY nightstand idea :).
NIGHTSTAND DECOR Q&A
1. How do you decorate a bedside nightstand?
You can decorate your bedside nightstand any way you want to match the style and vibe of your bedroom! I would start with a bedside table you really like for your space, and then add accessories like books, a lamp, a plant or flowers, and a picture frame. Make sure they will look good together color-wise, and arrange them in the best way you can.
2. What do you put on a nightstand?
My favorite thing to put on a nightstand is a cool lamp and some pretty books. Just these two things can go so far and look so great on any nightstand. I would start with a pretty lamp and some books, then you could add a plant, a tray, an alarm clock, etc. after that.
3. How do I style my nightstand?
There are so many ways to style your nightstand! I think the most important part is to buy decor and accessories that match the rest of your bedroom and will make it look pretty in a practical way. You can pretty much add anything to your nightstand, but some of my favorite decor pieces to use are books, plants/flowers, and a lamp.
4. How do you accessorize a nightstand?
Accessorizing a nightstand can be hard because there are so many accessories that you can add. I would say that books are the easiest thing to accessorize your nightstand with as you can buy any book you want and can find so many books that look good together as well. I also love flowers or plants since those can also be very diverse and can bring real life into your bedroom.
5. What do you put at the bottom of a nightstand?
I have always loved the bottom of my nightstand to have some sort of storage. Whether that's a tray, a basket, or a bowl, storage is super nice to have on the bottom of your nightstand to hold things you may not want to be seen on your nightstand as decor. It makes all your little things look good and put together with the rest of your nightstand.
6. What do you put in your nightstand drawers?
I put all of my morning and nighttime routine necessities in my nightstand drawers. Anything you need while going to bed or getting up in the morning should go in your nightstand drawers. This is a great place to hide the things that may not look good on top of your nightstand either. Utilize this space for necessities and whatever you tend to reach out of bed for in the morning or at night.
This post was all about nightstand decor.
Other Posts You May Like: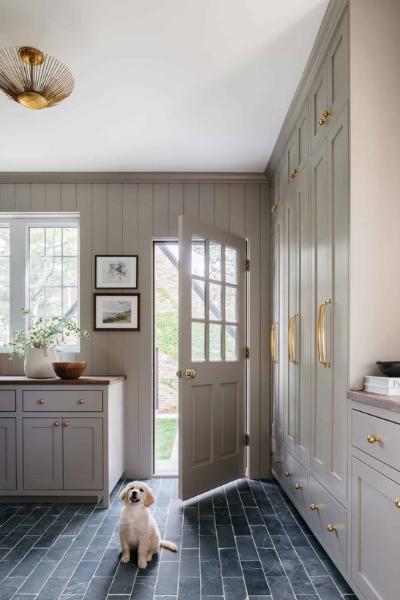 GBOGH HOUSE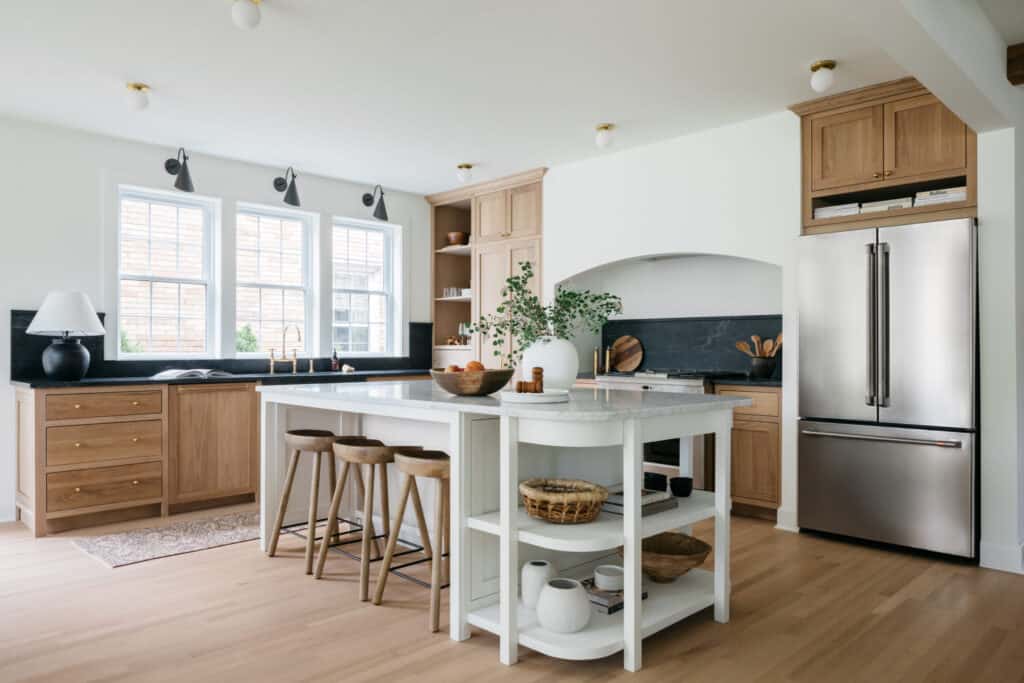 GBOGH HOUSE