This site contains affiliate links, view the disclosure for more information.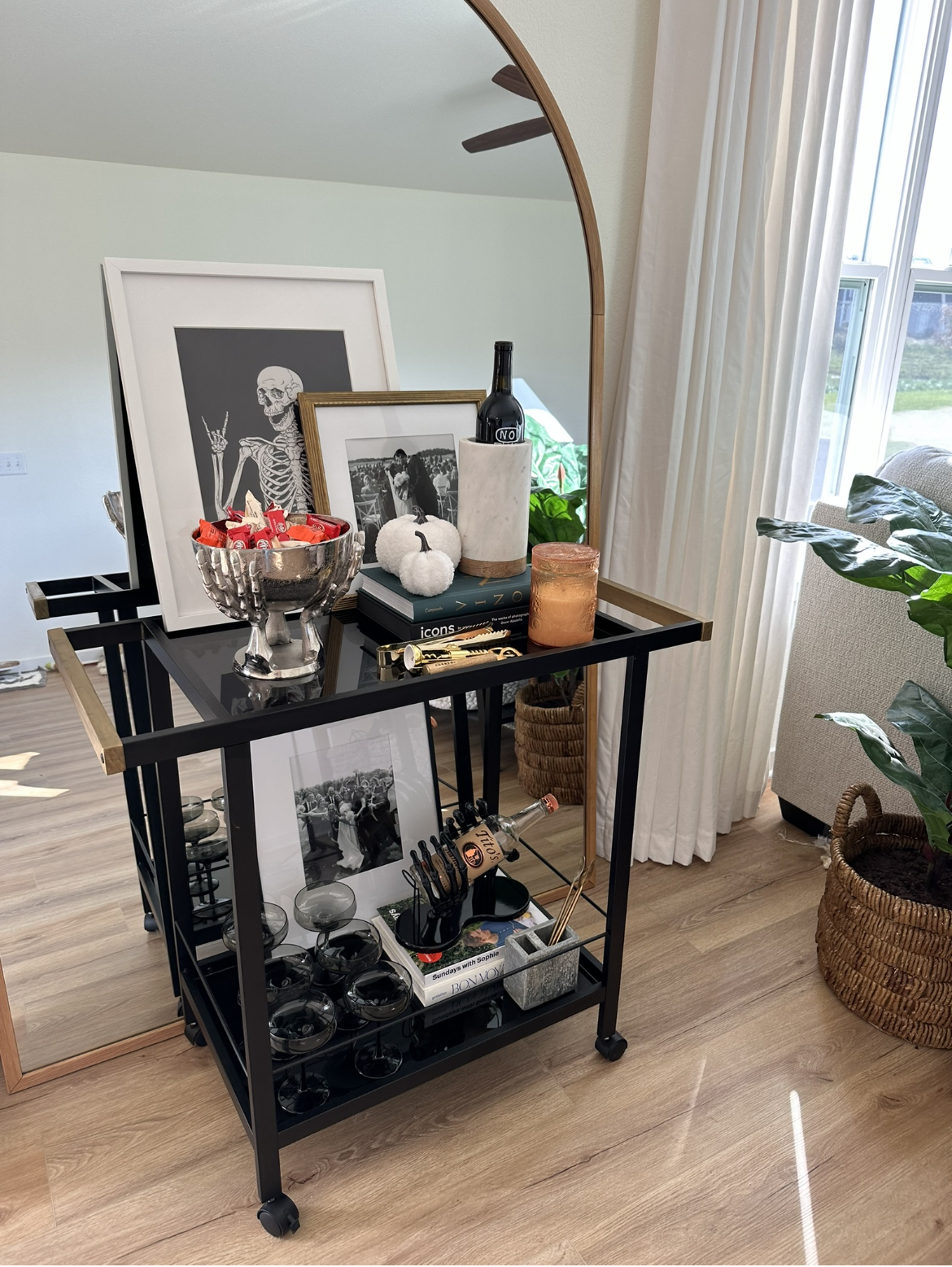 For more tips & tricks follow me on IG @bysophialee!
The long-awaited fall bar cart!!
Since I've had my own space I've been decorating my bar cart for each season. It's my favorite way to spice up the apartment.
I love sharing my decor with you guys so you can get inspiration because I know it can feel difficult to decorate a bar cart without coming off tacky!
Here's everything I used to decorate my bar cart for Fall and Halloween this year!
BAR CART DECOR: