This post shows you a dorm room wall decor DIY.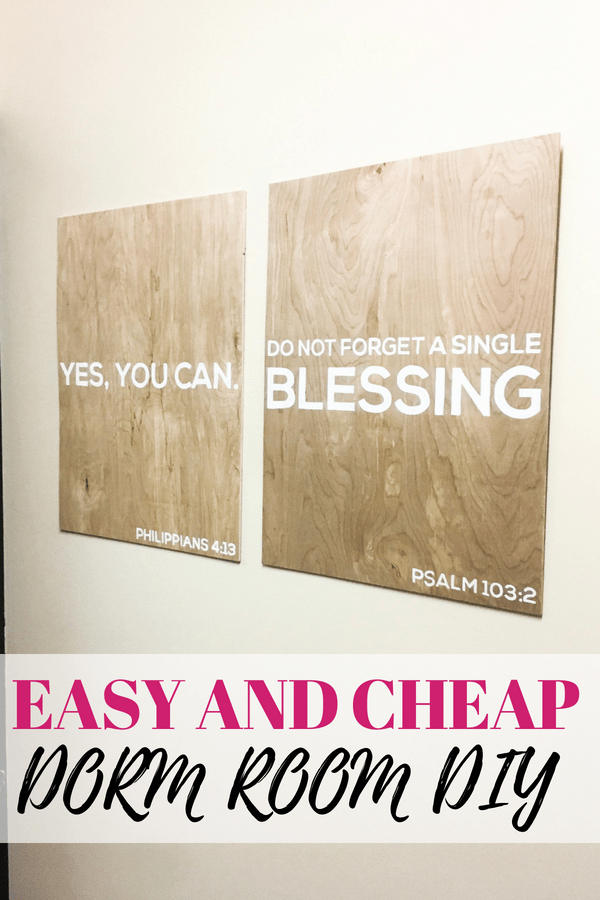 I don't know about you, but I am obsessed with planning different dorm room decor DIY's.
I am constantly on Pinterest looking at some different DIY's I can make that will make my room look so cute but I have been having such a hard time finding ideas that I actually like. They all look so cheap to me!
I've been thinking about cute ways to cover my dorm walls (they're ugly cinderblock!) and came up with an idea to design a board with some of my favorite quotes.
I had some free time this weekend and with a little brainstorming/trip to Home Depot, I decided to get ahead of the game and start whipping up some of my dorm room creations I've been thinking about.
I ended up making three wood boards with painted quotes and I LOVE the way this project turned out. It was so cheap and easy that I knew I had to share it with all of you.
Here is a step-by-step tutorial on how you can recreate your own cheap and easy dorm room wall decor.
UPDATE: Three years later and I STILL have these hanging in my dorm room. People always ask where I bought them and are shocked to learn I painted them myself. If you are looking to complete this project, do it! It withstands many different phases of trends ;). I updated the majority of these pictures with recent pics from my dorm room so you can see just how cute they look.
Supplies Needed:
1// I picked up the plywood from Home Depot. I ended up going with a lighter colored plywood that had a smooth texture. Home Depot is the best and they cut all my plywood for free. All of the pieces (3 with a small piece left over) cost me $12.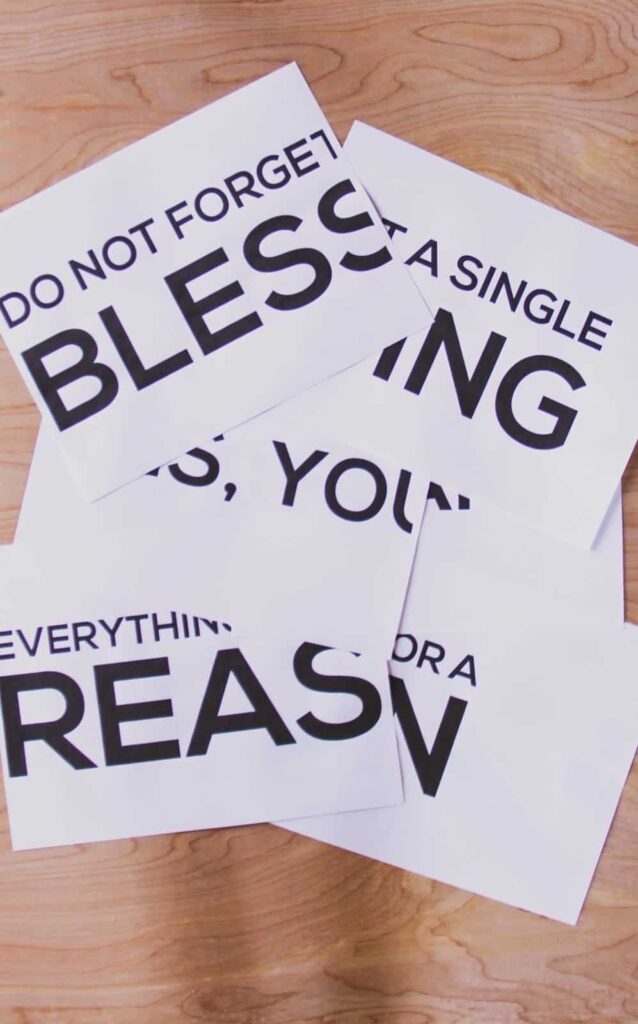 2// I choose the quotes I wanted by looking through Pinterest to some that stood out to me. Once I had the quotes chosen I decided how I wanted to lay it out, making sure each quote had one word that would be emphasized.
I went into Photoshop and edited the words to be spread out in alignment. If you don't know how to use Photoshop this part can be super confusing. Luckily for you, Canva is the best editing tool and is free.
​

WANT A FREE COLLEGE DORM PACKING LIST?
---
Simplify your college packing with our amazing FREE Dorm Packing List. Simply click the button below to get your College Dorm Packing List delivered straight to your inbox!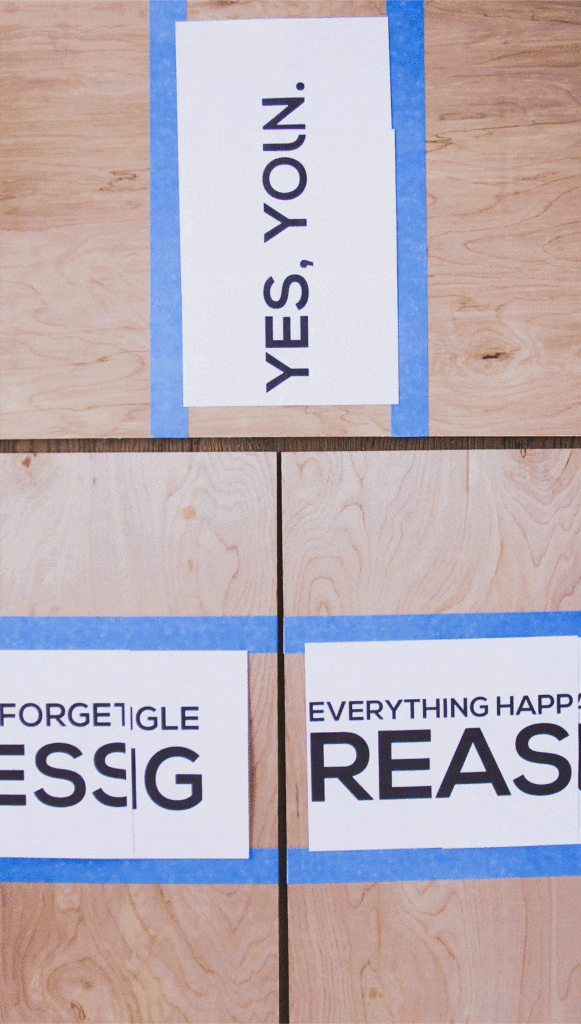 On Canva, put in the exact size of your boards. Then you will be able to put the words the exact size and spacing you want them. If your boards are my size, you will see that the wording will be printed on to multiple pieces of paper. To make it easier for you, I recommend taping those papers together.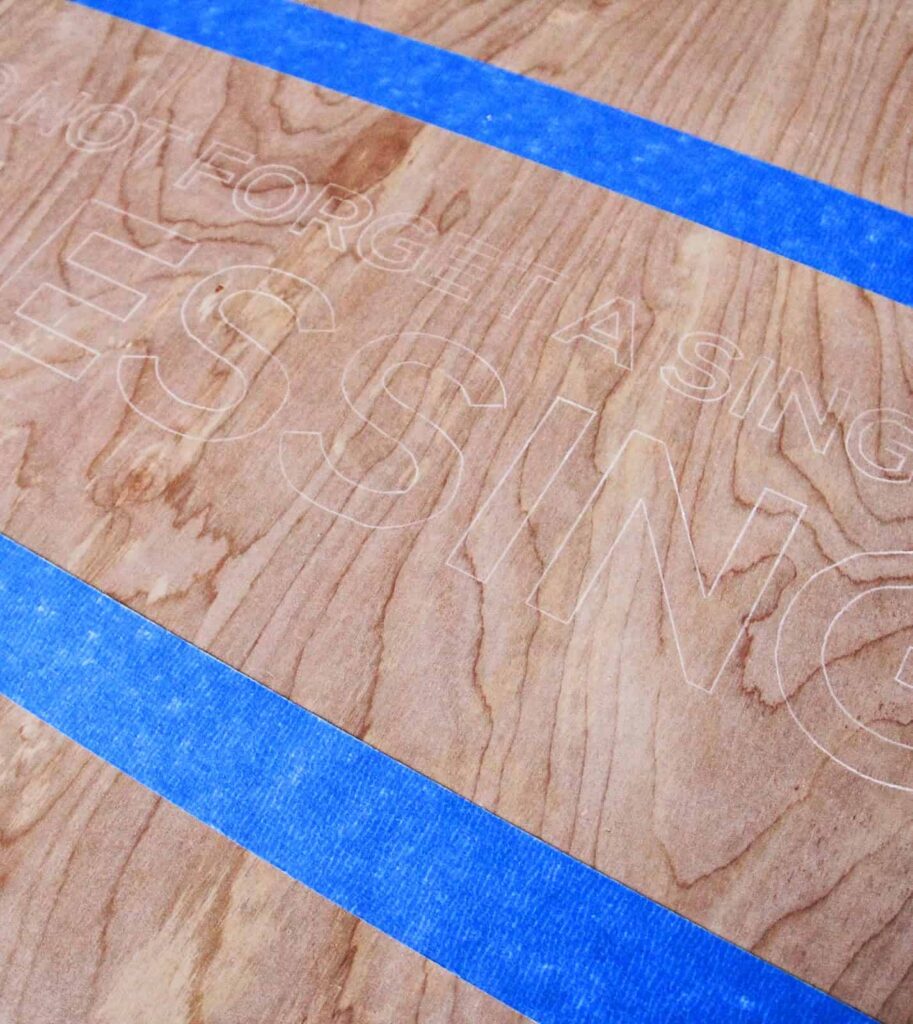 3// I then used the tracing paper and traced all the words onto the board. If you did it correctly, you should have a faint white or black outline of all the letters. Since I used white paint, I choose to go with white tracing paper. I wouldn't recommend using graphite transfer paper if you plan on using white paint.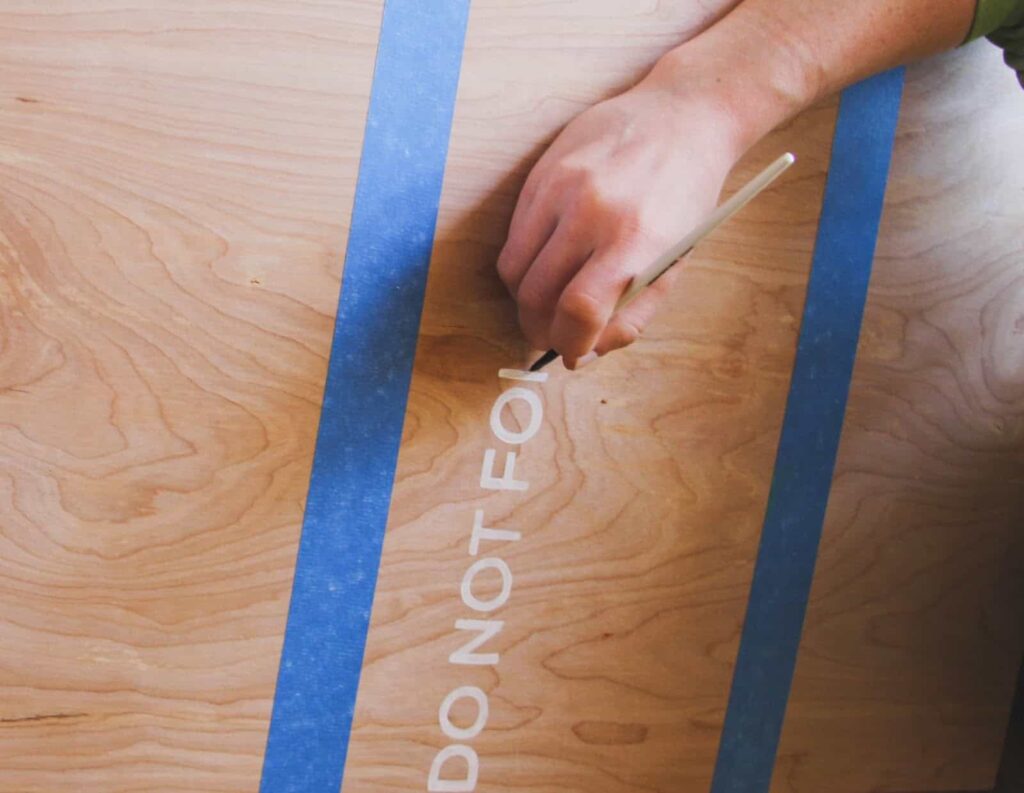 4// After tracing, I took a thin paintbrush and painted every single letter. This can take a long time so you might want to have Netflix running in the background while doing this. Try to have straight lines BUT I can promise you that if you have a few mess-ups you really won't be able to tell when it is done.
5// Since you can't use nails in your dorm room, I just used command strips to hold it onto the wall and it worked out great.
And that's it!! Isn't this dorm room wall decor DIY so cute?! You need all the motivation and positivity as you can get in college so it really is perfect for a dorm. Plus, this dorm room wall decor DIY is so cheap that you can throw it away at the end of the year (EDIT: ...or be like me and use them for years after you made them 😉.
​

want ALL the free college printables?!
---
Receive all of my most popular College Printables for FREE! Simply click the button below and get all of these sent directly to your inbox.