This post may contain affiliate links, which means I'll receive a commission if you purchase through my link, at no extra cost to you. Please read full disclosure here.
Gallery walls are one of the easiest way to add big impact to any room. I am a huge fan of them and have used them in a lot of
my spaces including my office.
 As much as I love them, I am quite aware of how expensive they can be! Plus, after awhile, you might be thinking of switching some of your artwork for new options. In this post, I have rounded up the best FREE gallery wall art, plus some different ideas on how to style it.
Before you pick you gallery wall art out,
you need to pick which frame and frame sizes you want
. This was the hardest part for me! Do you want all the frames to be the same, different styles, varying sizes?! So many options! Here are some of the best gallery walls on the internet that use all different sizes and styles of frames.
Gallery Wall Frame Ideas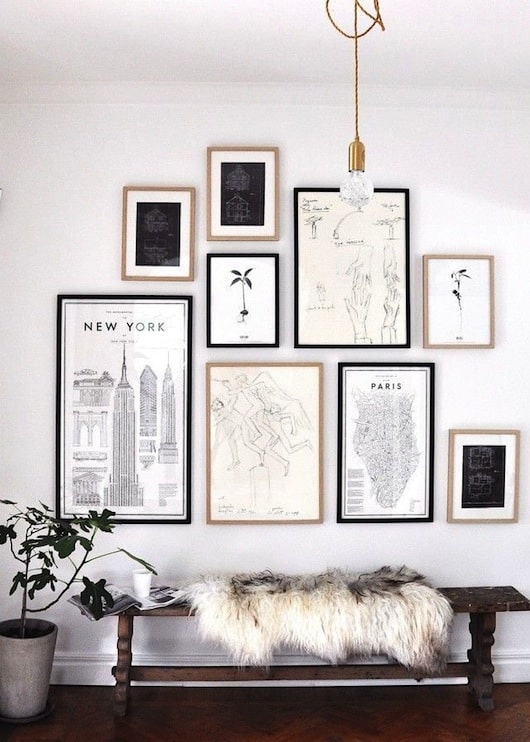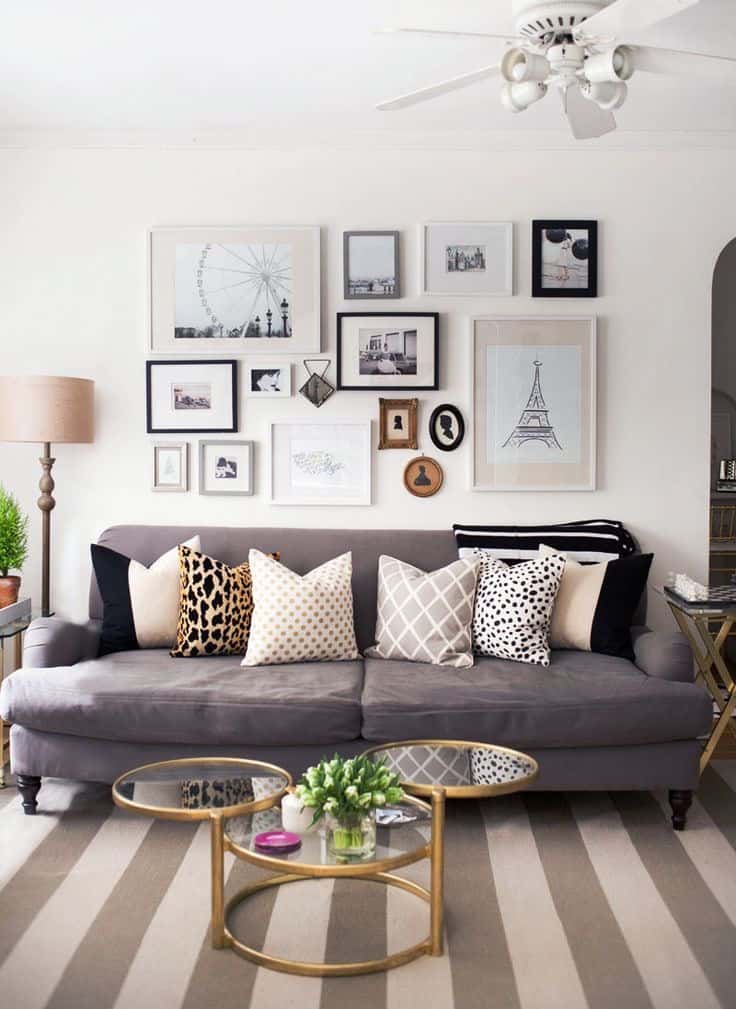 This gallery wall might take a few runs to get all the frames but the end result is quite impressive. This designer used different colored mats that you could find from Michaels but she also used a variety of frames. A set of
similar white frames can be purchased from Amazon
and the
same goes for the black frames.
However, for all the other ones, I think a trip to Goodwill would be efficient! Goodwill is a great resource for finding a mix-match of different frames for a really good deal!
How clever are all these options?! I hope this brought a little inspiration into the sometimes overwhelming task of putting a gallery wall together.
RECOMMENDED POSTS:
–18 Ways to Make your Bedroom Feel Cozy this Fall
–31 Date Night Ideas Your Significant Other will Love
–Dollar Store Organizational Hacks for a Small Bathroom