This site contains affiliate links, view the disclosure for more information.
This is my all-time FAVORITE easter/friendsgiving/thanksgiving/Christmas recipe!! There's a couple reasons I like it....
1) It's realllllyyy good.
2) The ingredients for the recipe are cheap.
Try it...you will love it!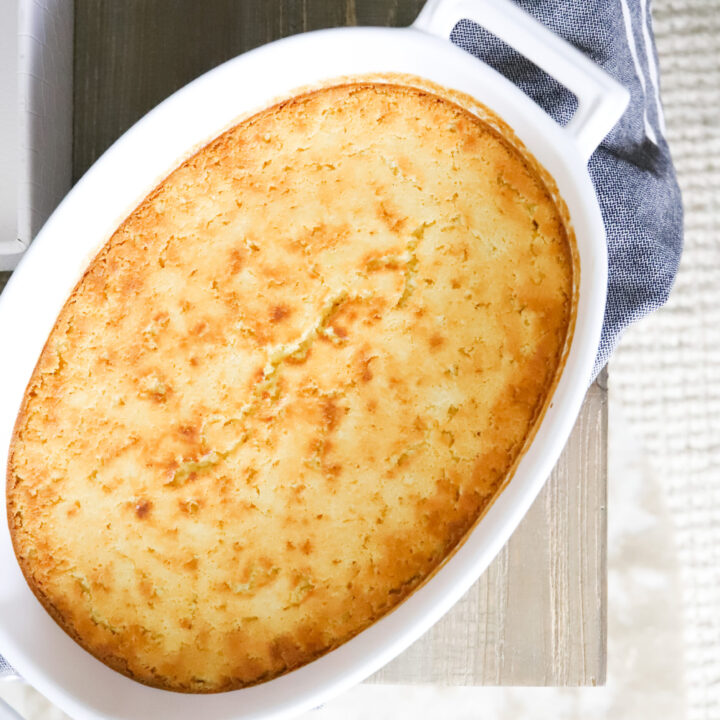 Cornbread Casserole
Cornbread casserole is my absolute favorite dish at Thanksgiving. It is so easy to make and tastes SO good!! I always bring this to Friendsgiving and other parties and people always ask for the recipe. It's basically cornbread on crack...so good!
Ingredients
1 stick butter
1 can cream-style corn
1 can regular corn
1 8oz carton sour cream
2 beaten eggs
1 box Jiffy corn muffin mix
Instructions
Melt butter.
Add butter to beaten eggs.
Mix in remaining ingredients.
Bake 1 hour at 350 degrees (sometimes takes longer)
Notes
This recipe comes from Ben's mom!!