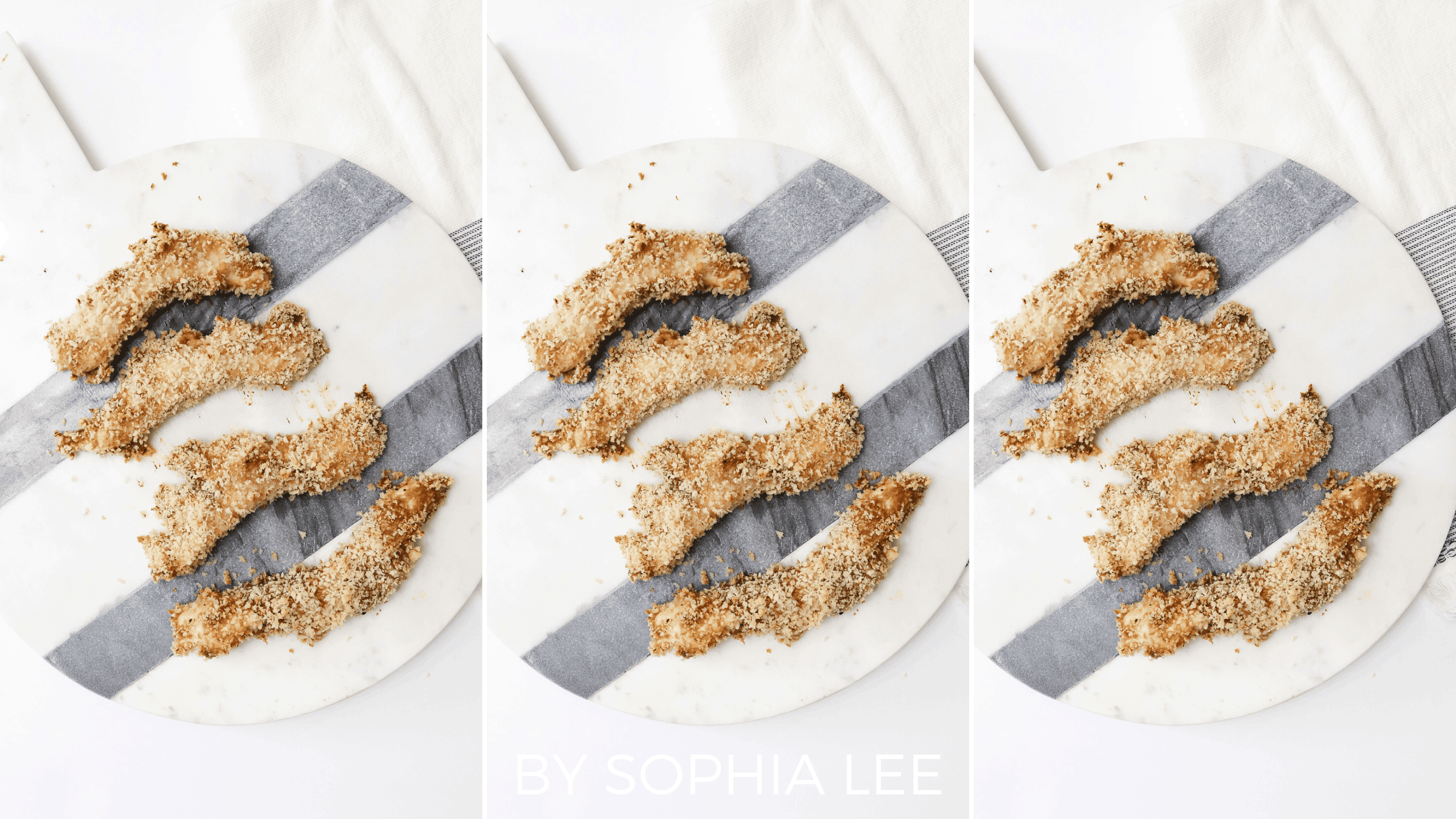 Barbecue Chicken with Panko Seasoning
Prep time:
Cook time:
Total time:
This meal is so easy and is perfect for anyone low on ingredients/doesn't want to spend a lot. It will become a staple in your household. Truthfully, I eyeball a lot of these ingredients so just throw it in and enjoy!
Ingredients
2 Chicken Breasts
Barbeque Sauce
1½ Cup Panko
Salt + Pepper
Garlic Powder
Olive Oil Spray
Instructions
Preheat oven to 400 degrees.
Either cut chicken breast in half horizontally or pound the chicken breast to make it thinner. Cut chicken into strips.
Put a thin layer of barbecue sauce making sure to cover all sides of chicken breast.
In a bowl, mix together panko, salt + pepper, garlic powder, and olive oil spray. Put barbecue coated chicken strips into panko mixture and make sure entire chicken gets coated in panko mixture.
Lay out chicken strips on pan. Do a light spray of olive oil over chicken breasts (it will give it the golden brown color).
Bake in oven for 20ish minutes. Cooking time depends on size of chicken strips. I recommend cutting open at 15 minutes and seeing if meat is fully cooked through.
Enjoy!