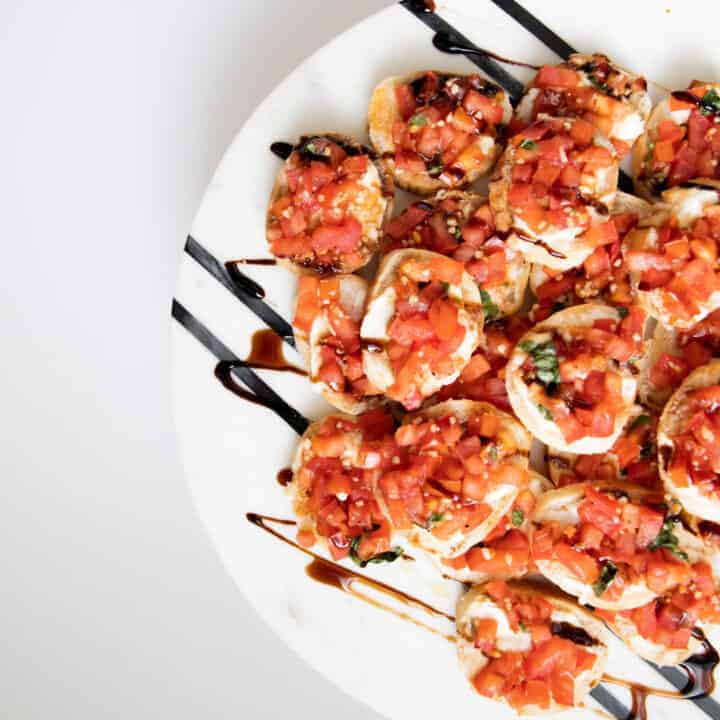 Sophia's Famous Bruschetta Recipe
Bruschetta is by far the appetizer I get asked the most to make. To be honest, this was my copycat recipe for the most amazing bruschetta I had at a local restaurant in my town (which they sadly don't make anymore). After countless dinners out, repetitively saying how amazing their bruschetta was, I finally decided to create my own, and I must say, it's perfect; this bruschetta recipe is delicious and insanely easy to make. You really can't mess up.
If you are looking for a fast, budget-friendly, appetizer to make when you have friends and family over, this bruschetta recipe was made for you!
I hope you enjoy it as much as my family and I, and maybe one day it will become known as your famous recipe.
Ingredients
Bruschetta
French bread
Goat Cheese
Ricotta
Marscapone
Balsalmic Reduction
Honey
Instructions
Preheat oven to 425° F.
Slice bread and toast in the oven for 5 minutes.
Mix in bowl goat cheese, ricotta, and mascarpone.
Take the bread out of the oven and spread a generous layer of your cheese mix onto each piece.
Top with bruschetta mix and place back in the oven for 10 minutes.
Take bruschetta out of the oven and drizzle on balsamic reduction and honey!
Enjoy!
Notes
Fresh bruschetta is the best, I am usually able to find fresh bruschetta at Aldi's and my local grocery stores. If you can't find any fresh bruschetta near you, I have been making this recipe - https://www.cookingclassy.com/bruschetta-recipe/