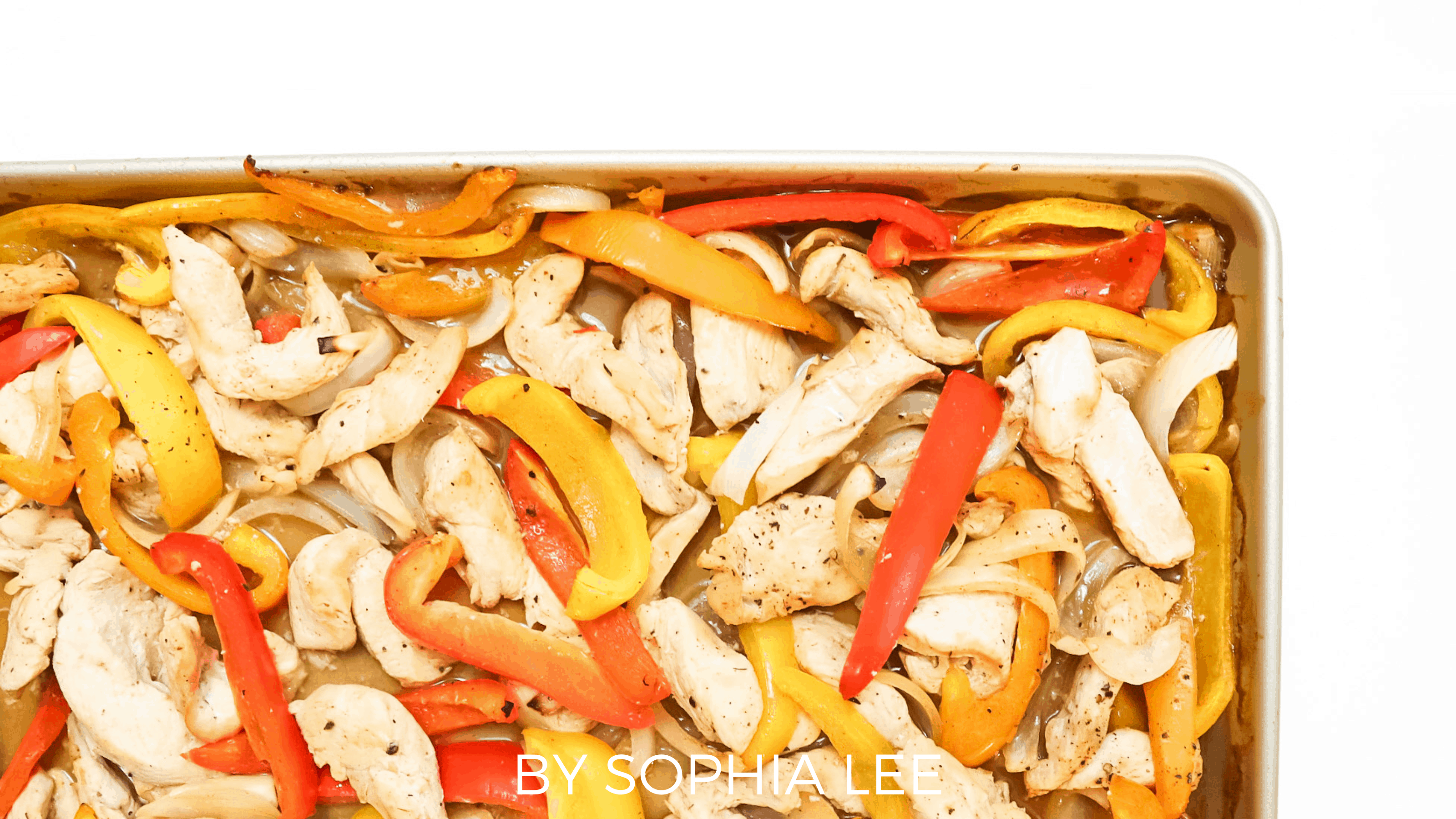 One-Pan Chicken Fajita
Prep time:
Cook time:
Total time:
This was my go-to recipe all throughout college because it was easy, healthy, and required minimal cleanup. You can add whatever veggies you want but just cook accordingly. It is SO good!!
Ingredients
Two chicken breasts
Red Pepper
Yellow Pepper
Green Pepper
Medium Onion
1 Frontera Fajita Skillet Sauce Packet
Salt + Pepper
Garlic Powder
Instructions
Preheat oven to 425 degrees.
Cut peppers and onion into the size you prefer. I personally like to cut them into strips.Once cut, throw them onto a sheet pan. Make sure the baking sheet you use has sides to it.
Cut the chicken in strips. Toss the cut chicken onto the baking sheet with the other veggies.
Season with salt + pepper and garlic powder. I eyeball this...just make sure everything is coated nicely.
Mix all around so that everything is spread out on the pan.
Pour entire bag of Frontera Fajita Skillet Sauce trying to make sure that everything gets coated. I usually mix it one more time just to make sure.
Put in preheated oven for 25 minutes. I give it a mix at 15 min and then throw it back in for the remaining 10.
Eat! I like to do mine in a naked burrito style so I heat up some rice and put this fajita mixture over it. I also will freeze this and save for later on. It is delish!