Trying to figure out how to decorate a college bedroom for guys? Here are all the best college bedroom ideas that are approved by college guys.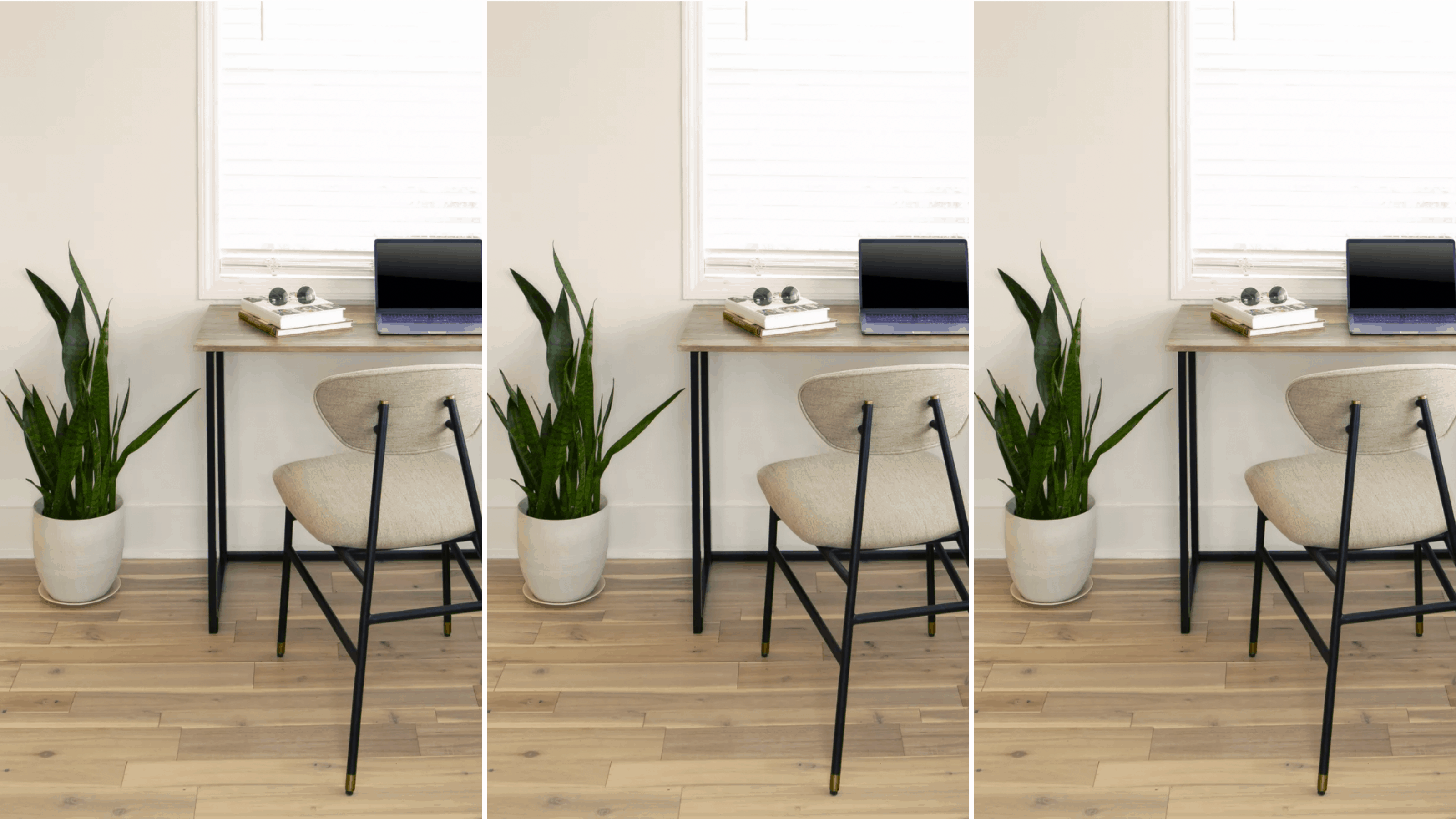 We all know how much fun girls have when decorating their college dorm and college apartment. For guys, it's usually not their favorite past time so they end up sticking a "Saturdays are for the Boys" flag up and calling it a day ? P.S boys… that flag hanging in your living room is going to make you an instant "no" to the girls.
But if you can't put up a SAFTB flag then what else are you supposed to decorate with right? Don't worry I have you covered.
Whether you are a girlfriend trying to help your boyfriend out, a mom figuring out what to buy for your son, or a guy that just wants a cool room this year, we've got all the ideas you need. These are all ideas suggested by college guys this year so we can guarantee any college guy will love them.
This post is all about college bedroom ideas for guys.
APARTMENT BEDROOM FURNITURE FOR GUYS:
1. Bed Frame
If the apartment you are moving into isn't furnished, the first piece any college guy is going to need is a bed frame!
Now, I know most guys don't really care about a headboard for their bed so really any basic metal frame will do. But, if you do want a more formal looking bedroom and want the full bed frame, headboard and all, Wayfair has some great options!
2. Desk
Whether it's for gaming, studying, reading, or any other hobbies you enjoy like being able to get paid for surveys you do, a desk is one of the important college bedroom ideas for guys. Most guys don't need anything too fancy so these are all great options for their first college apartment.
3. Desk Chair
Don't forget the desk chair when you buy the desk! I always recommend a comfy chair like one of these with extra cushioning for those long nights of studying. Plus, I have heard my boyfriend complain about his wooden desk chair one too many times to not recommend a comfier seating option ?.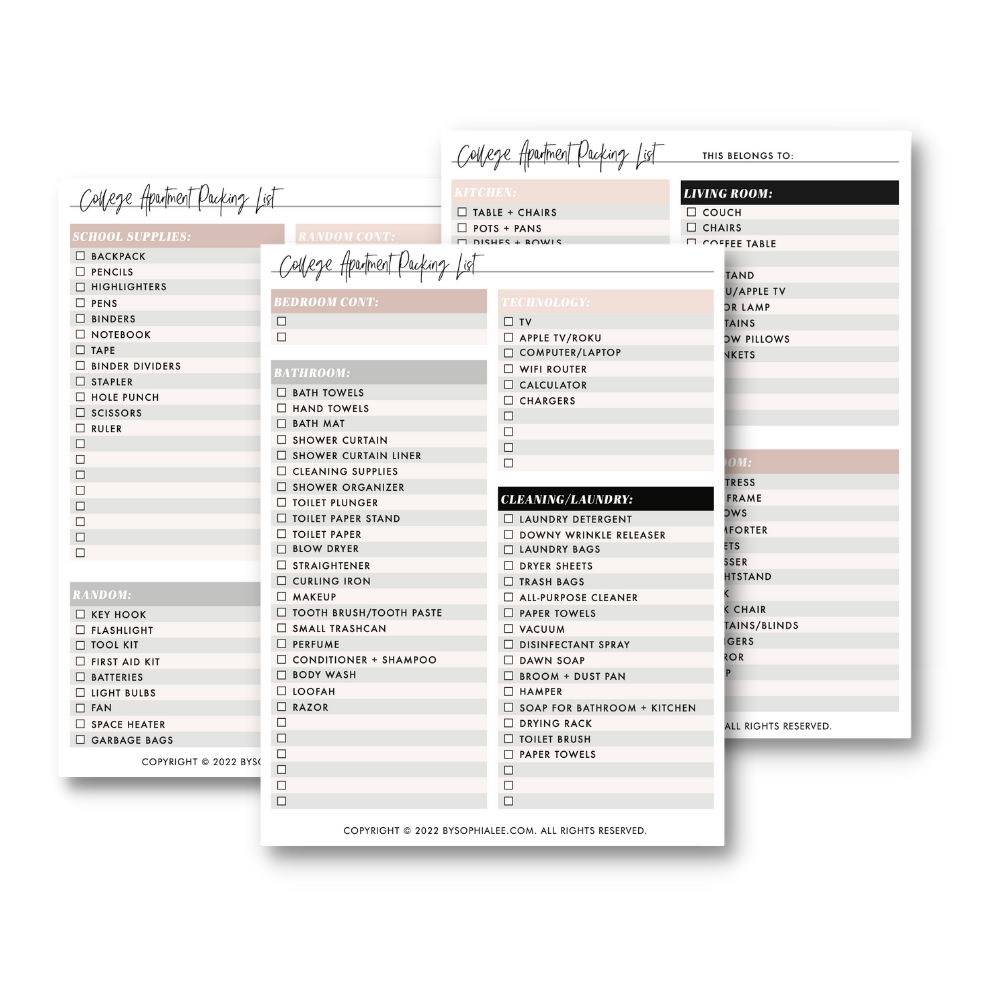 [tcb-script src="https://bysophialee.activehosted.com/f/embed.php?id=118″ type="text/javascript" charset="utf-8″][/tcb-script]
5. Couch
If your apartment bedroom is big enough, you may want a couch as an extra seating option for when friends come over. This one from Amazon is a really good price and works perfectly in any bedroom. This couch will most likely be occupied by your crashing friends in no time!
6. TV Stand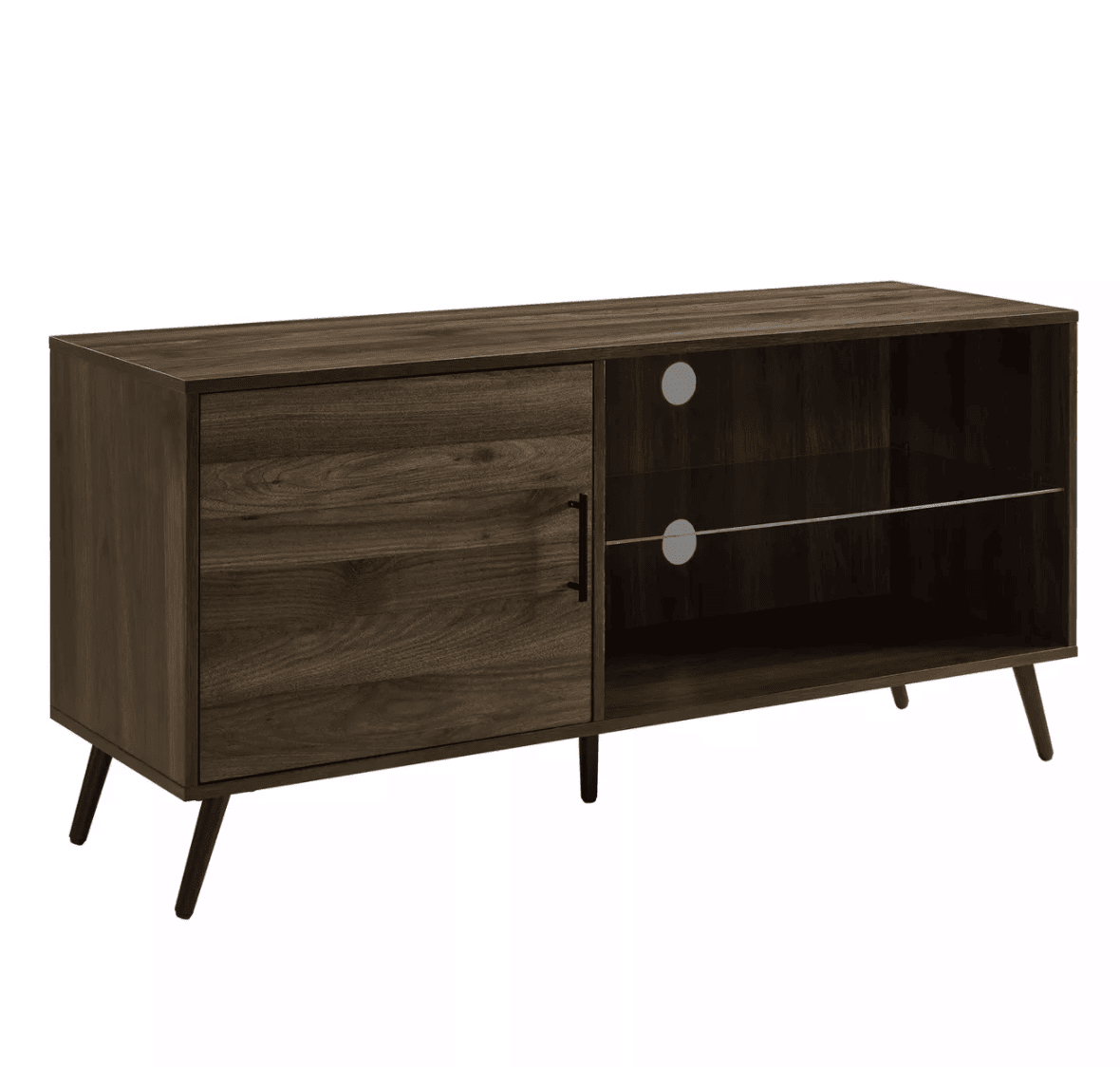 If you plan on having any type of TV or gaming console in your bedroom you will want to make sure to buy this big piece of furniture. These are great for holding your TV, hiding any cords, and adding extra storage to your college bedroom.
COLLEGE BEDROOM DECOR FOR GUYS:
7. Lamps
Lamps are less of decor and more of a necessity but I wanted to make sure and include them because I know a lot of guys that didn't even think to buy lamps when they moved into their college bedroom.
P.S. Mom this one may be on you to pick out… guys just don't care about which lamps to get.
8. Curtains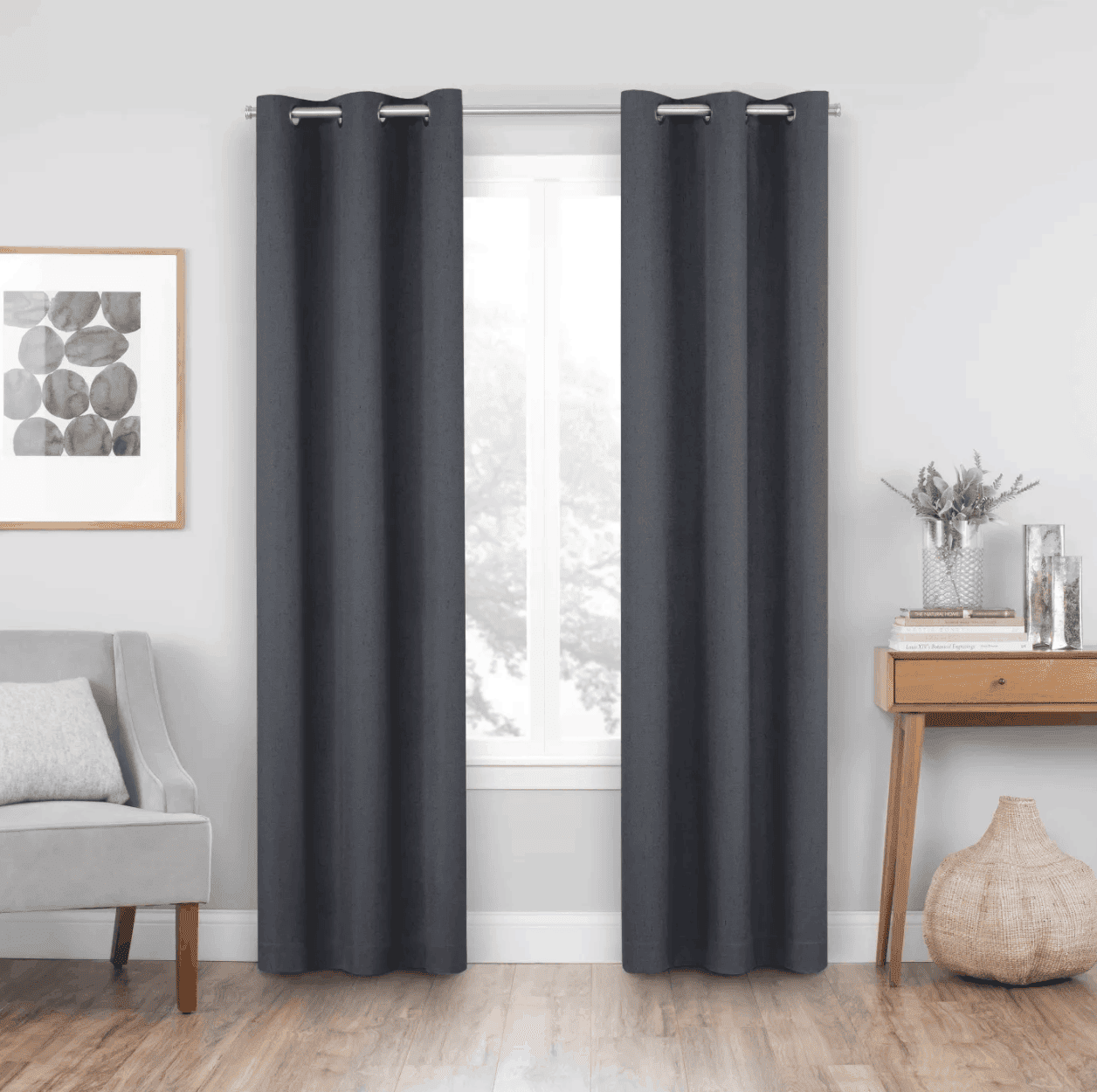 Depending on the bedroom layout and the amount of windows, you may want to purchase some curtains for your bedroom. No one enjoys waking up to the sun in their eyes so these blackout curtains will save your life!
All home stores sell blackout curtains in a variety of patterns and colors so just find some you like best.
9. Sheets
This one is pretty straight forward. You can't forget to buy sheets for a college bedroom for guys! These sheets are the comfiest ones I have found that are also neutral colored so any guy will like them.
10. Comforter
There is an ongoing joke among girls that every guy has a navy comforter. But, to be honest it really is a great color comforter for college guys that you can't go wrong with. My boyfriend has this exact navy one from Pottery Barn and has no complaints!
If you want to be a little more original, you can go for a grey or navy comforter for your college bedroom too.
11. Throw Pillows And Blankets
Keep throw blankets and pillows simple for a college guy's bedroom! This plain white fuzzy blanket is great to keep around if you get cold. Also, these simple pillows can be used on a couch or bed.
COLLEGE WALL DECOR FOR GUYS:
12. Neon Signs
One of the more popular college bedroom ideas for guys is neon signs. These are super easy to hang up and are fairly inexpensive wall decor that any guy will like.
13. Custom License Plate Sign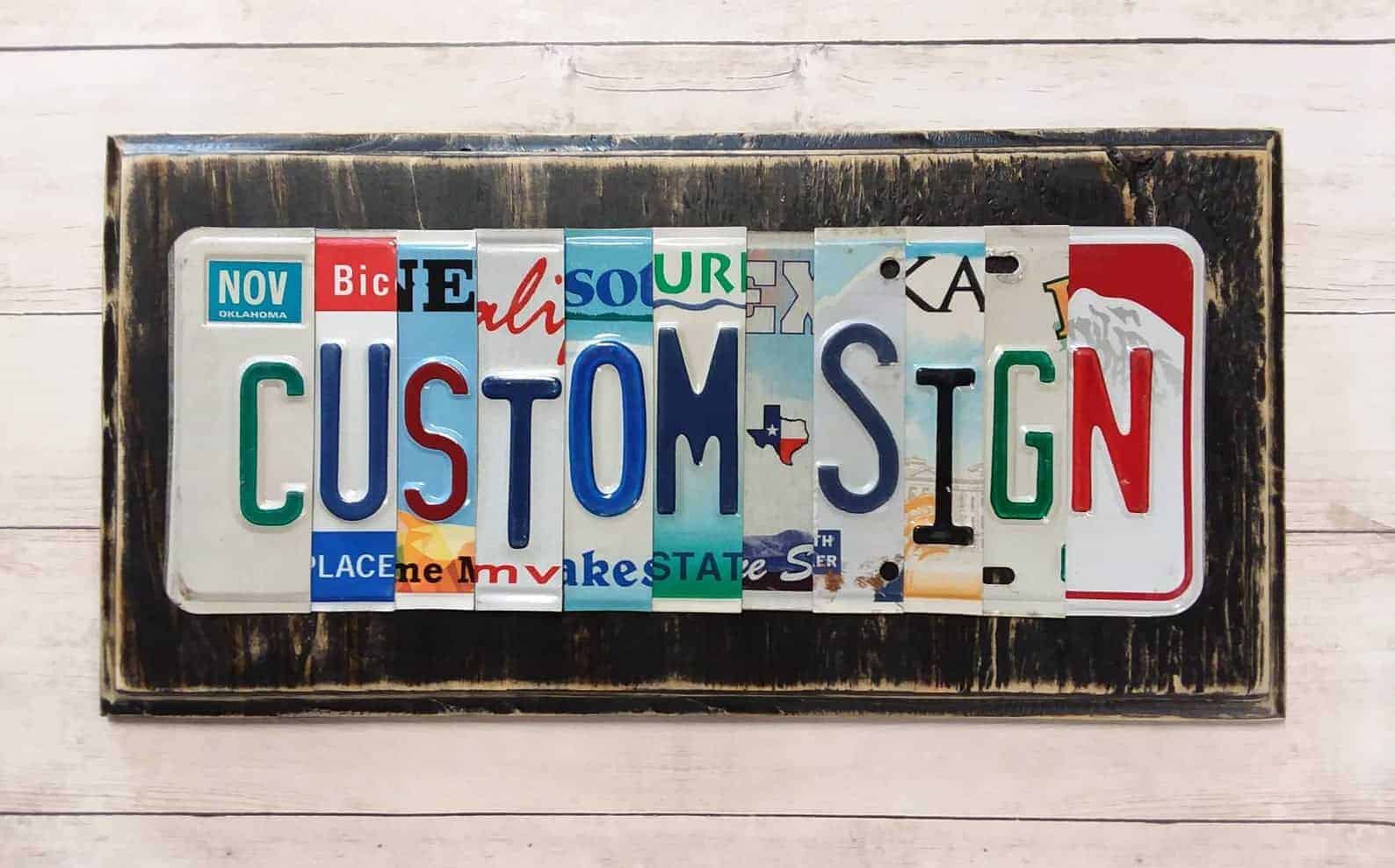 I showed this custom license plate sign to my boyfriend and he though it was so cool. You can customize this license plate to say whatever you want on Etsy! I can guarantee no other guy will have something like this in their bedroom but will wish they did.
14. Bottle Cap Map
If you're a beer drinker, this is a super cool wall decor piece to have. Collect beer caps from around the states and place them in the holes in the map. I sent this to my guy friends and they thought it was so cool… one of them even went out and bought it.
15. Wooden Sports Signs
Wooden sports signs are the number one wall decor option for guys who want to graduate from decorating with flags and want something that looks a little more adult. They have wooden signs like these with all different sports teams on them!
16. College Map Poster
If you're looking for some simple wall decor for guys, college map prints are a great option! Etsy has a ton of college maps you can order and frame. Picking out wall decor can be kind of tricky when it comes to college guys but this is an option you can't go wrong with.
COLLEGE DORM BEDROOM IDEAS FOR GUYS:
17. Use A Cushioned Headboard
Recreate this dorm room for guys:
This is my all time favorite dorm room for guys. It is simple but still looks put together! If you are looking for a headboard for guys, a cushioned headboard from Dormify is a great choice. It is super comfy and casual and I can guarantee any guy will approve of that.
18. Create A Seating Area
Recreate this dorm room for guys:
A lot of dorm rooms for guys have extra space in them so if you are trying to think of a way to fill it, create a seating area! These recliners from Amazon are a great price and will be the perfect addition to create extra seating for friends in a guy's dorm room.
19. Use A Tapestry As A "Headboard"
Recreate this dorm room for guys: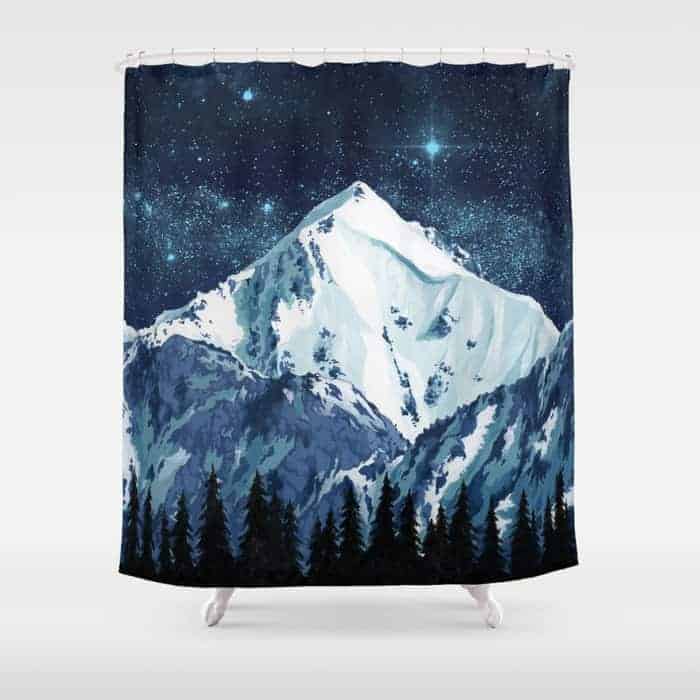 If you do want to use in a flag in your bedroom, use it as a "headboard". Obviously it won't create any extra comfort but it will cover up a lot of blank wall space and make your bed the center of the room. This is a guy-approved way to use flags in any dorm room that actually looks so good.
20. Buy A Desk Shelf To Maximize Space
Recreate this dorm room for guys: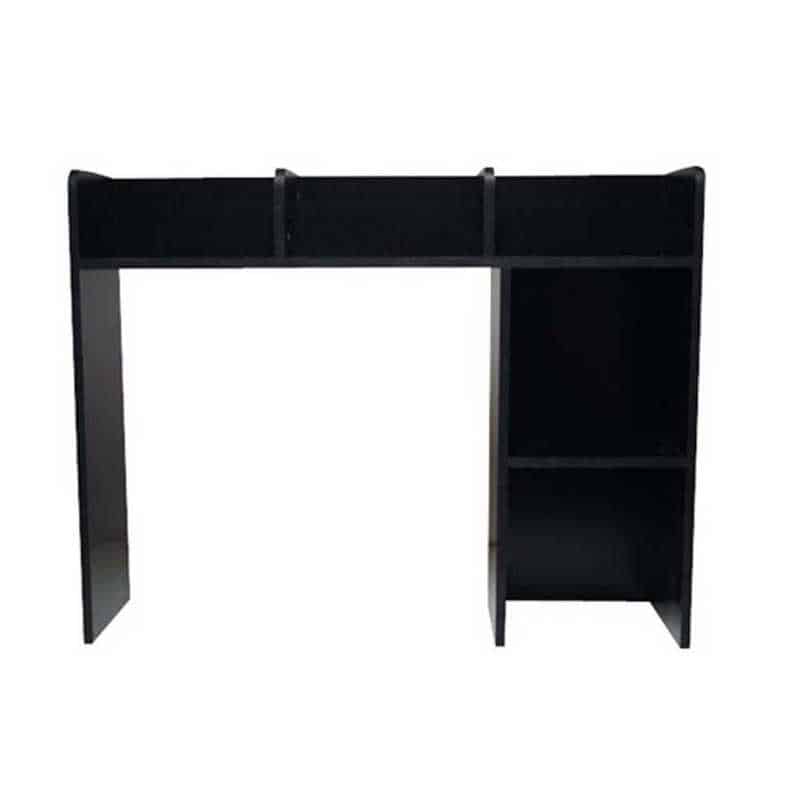 After living in a dorm myself, I can tell you there is very little space. Using a desk shelf in your dorm room is the perfect way to create extra storage space and keep clutter off your desk. This one from Dorm.co is the closest one I could find but it runs a little pricey. If you want to save a little money, you can always order a smaller metal one from Amazon.
21. Make A Collage Wall Using Posters
Recreate this dorm room for guys:
Create a gallery wall above your dorm bed using posters. Pick out different posters you like, hang them up, and you're done! Easy wall decor for guys dorm rooms that wont break the budget.
22. Use A Couch Under Your Lofted Bed
Recreate this dorm room for guys:
If you are planning on lofting your bed, you definitely want to consider putting a sofa underneath your bed. Doing this will create a whole seating area for you and your friends and make your dorm room feel way bigger.
COLLEGE APARTMENT BEDROOM IDEAS FOR GUYS:
23. Bench Seating Area
Recreate this apartment bedroom for guys: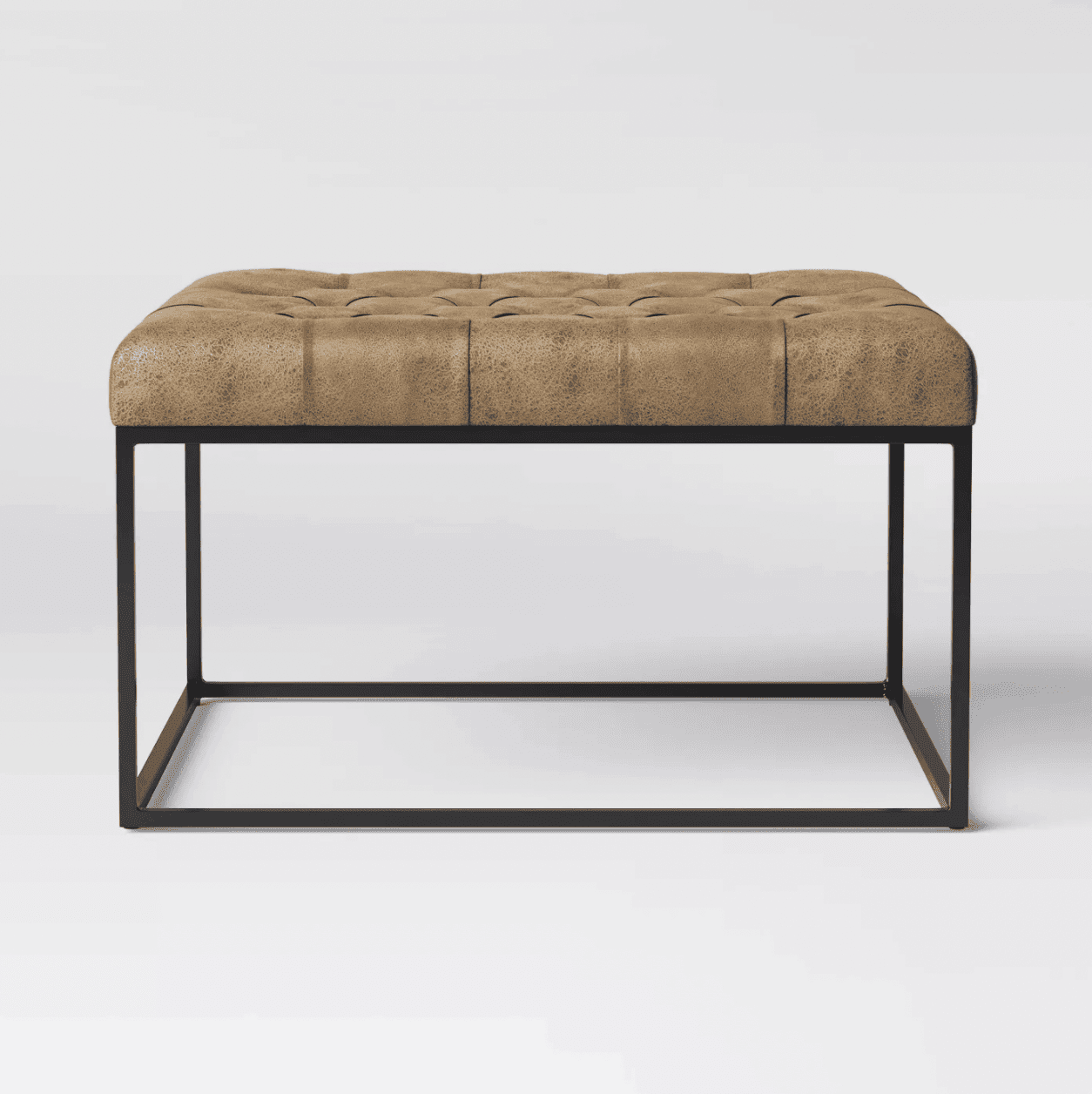 If you have a blank wall in your college apartment that you just don't know what to to do with, this is some great inspiration for you.
Find a bench to put along the wall to create a seating area. Decorate it with a couple pillows and you're done. I also have seen a ton of guys hang hats like this which is cool plus it is a great way to organize your hats!
24. Use A Rug Under the Bed
Recreate this apartment bedroom for guys:
Guys can use rugs too! Using a rug underneath your bed is a great option if you have wooden floors and want to make your room feel more homey and comfortable.
When I showed my guy friends this picture they gave it a big thumbs up! Minus the fuzzy pillow on the bed. They said to leave that out when decorating a college guy's bedroom which I have to agree with.
25. Use A Projector To Play Movies On Your Wall
Recreate this apartment bedroom for guys:
Having a projector in your room was the number 1 suggestion I got from my guy friends when I asked them how to decorate a cool bedroom for college guys.
Projectors are the best way to watch movies in a small room without having to buy a TV. You can use them to project shows or movies onto any wall and move it around super easily. There will be lots of movie nights in if you have a projector like this!
26. Create An Album Gallery Wall
Recreate this apartment bedroom for guys:
This specific bedroom was a little too retro for a lot of my guy friend's tastes but they did say that the album gallery wall was super cool. A few of them also said they used this idea in their bedroom and loved the look of it.
Buy square frames like these ones from Amazon and frame all your favorite albums prints. You can frame as many or as many as you like and arrange them in fun ways!
27. Frame Photos And Hang Them Above Your Bed
Recreate this apartment bedroom for guys:
If you like the idea of having a framed collage over your bed but aren't much of a music fan, this idea is for you! Frame your favorite photos in different size frames and make a collage over your bed or on any wall. This is a great way to decorate your blank walls and make your room feel more adult-like.
28. Minimalistic Grey Themed Guys Bedroom
Recreate this apartment bedroom for guys:
This college bedroom is a perfect example of how to decorate to make your room look more formal and less collage frat boy. Keep your decor simple with a few bedside lamps and prints above your bed.
29. Have A Bar Cart Area
Recreate this apartment bedroom for guys:
Guys can have bar carts too! I mean they most likely drink even more than girls do right? This black bar cart from Amazon is the perfect option for any guy. Decorate the top with a frame and some liquor to finish off the look.
Plus, how cool is this mini fridge?! If you are a music fan this fridge is a super unique option I can guarantee almost no other guy will have.
This post is all about college bedroom ideas for guys.
Other Posts You May Like: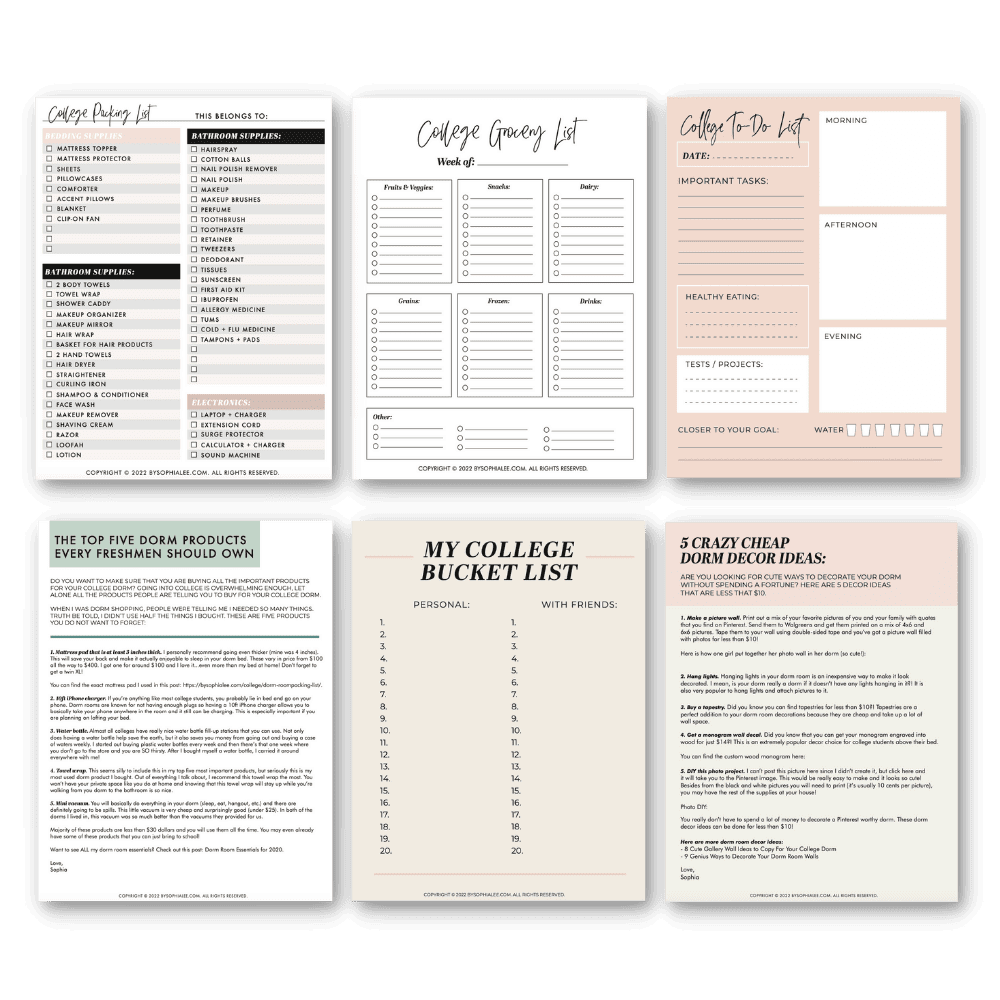 [tcb-script src="https://bysophialee.activehosted.com/f/embed.php?id=42″ type="text/javascript" charset="utf-8″][/tcb-script]