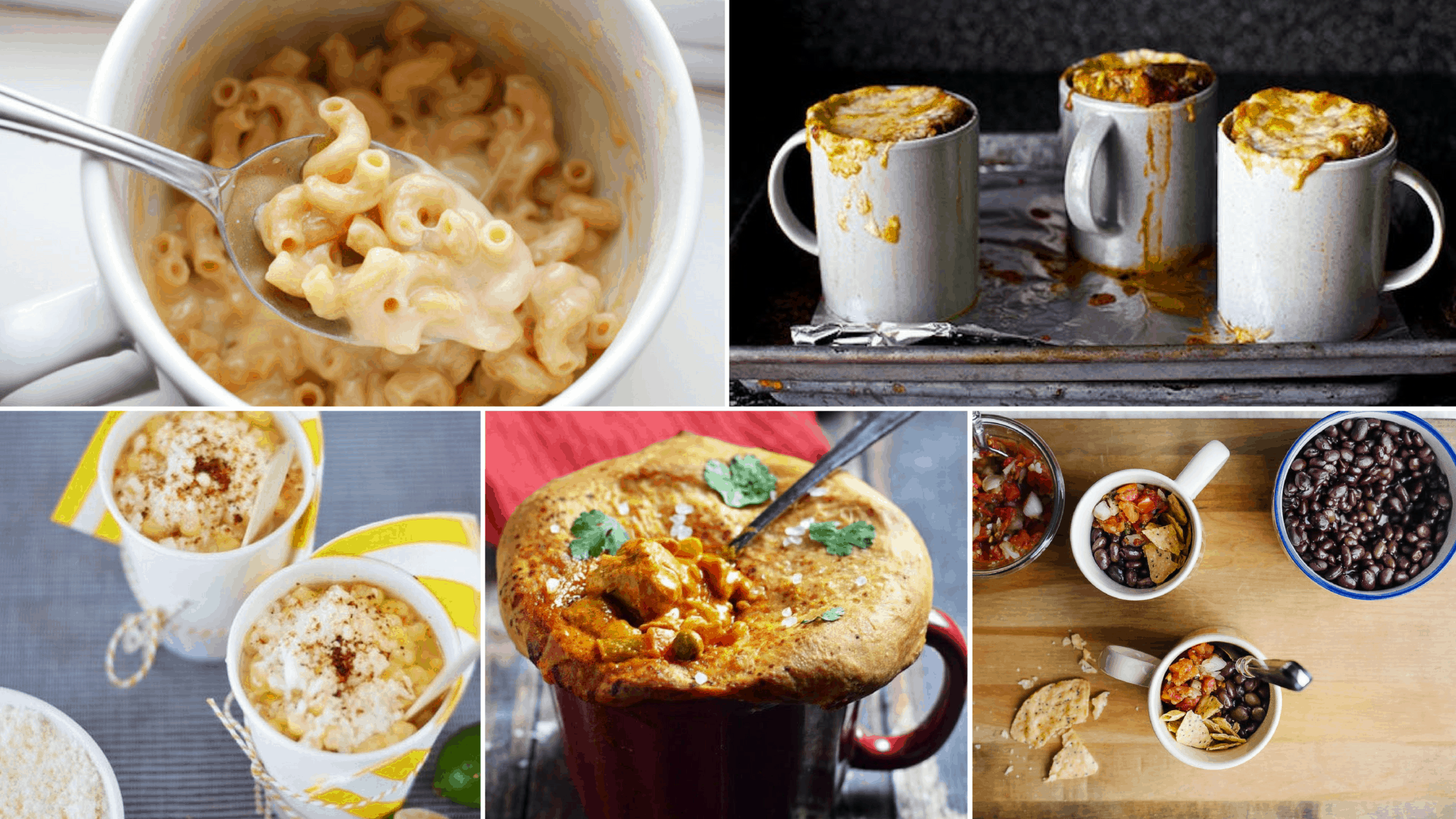 Let's be real. College food sucks. And I think if I have to eat one more thing out of the dorm cafeteria I might die.
This is where I usually say how I am being dramatic and kidding, but I am serious. Dorm food is the worst.
These recipes are home cooked meals perfect for your little dorm room microwave. You're welcome. 🙂
Side note: Make sure you are using a microwavable mug/plate. Don't wont you setting off your whole buildings alarm system. #whoops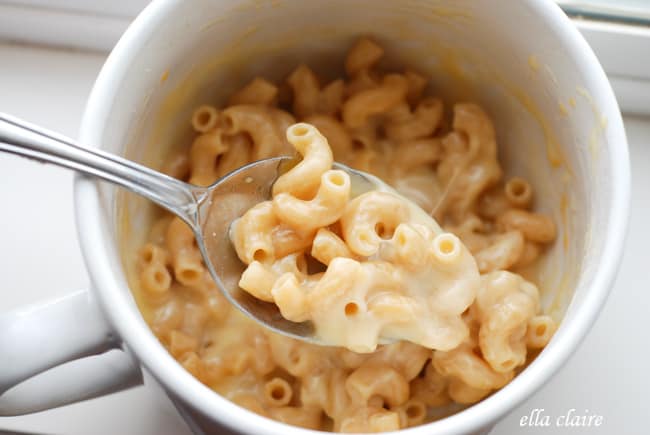 Picture from Ella Claire Inspired.
If you have random mac n' cheese cravings like me, then this is a must-have recipe. To top it all off, this is only four ingredients. Yes, you read that right, FOUR! And one of those four is water... so basically best thing ever!
Can someone please try this and let me know how it tastes 🙂 I am honestly curious if this would work or not!! It unfortunately doesn't have exact directions so you might have to experiment on your timing for this one. How fun would this be as a weekend tradition though!
WANT A FREE COLLEGE DORM PACKING LIST?
---
Simplify your college packing with our amazing FREE Dorm Packing List. Simply click the button below to get your College Dorm Packing List delivered straight to your inbox!
Picture from Girl Gone Gourmet.
Those late night cravings are the WORST and this would solve every. single. one. of them! Does this not look heavenly?! Plus, I can imagine your dorm would be smelling gooodd after this one.
Picture from Tip Hero.
Can you believe this comes out of a mug... I think if you're trying to impress someone this is the recipe for you. Like I would go to a five-star restaurant and would not question for a second that that was made in a MUG! Crazy.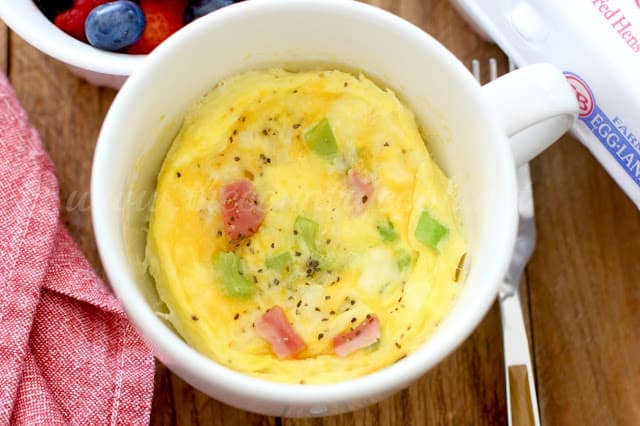 Picture from The Country Cook.
If you are big into breakfast foods this would be a good one for you. Lets be honest, the eggs in the cafeteria are the worst and taste like rubber. For this one you can stay in your pajamas and not even leave your room. Win-win.
Picture from Listotic.
Here's the perfect day for you: Go apple picking with friends, make this with those apples, and turn on a movie. How fun would that be?! Such a good activity and this isn't that bad for you. (anything that has granola on top of it is an instant in for me).
Picture from Bigger Bolding Baking.
This recipe has you actually make your own dough which is pretty impressive (and exciting) but I wonder how this would taste with a biscuit as the dough... thoughts? I think that would be really good.
Picture from All Created.
This is my all time favorite fall meal and the thought that I can get it in my dorm room is amazing! This is another recipe that looks very professional and would 'wow' anyone that saw it.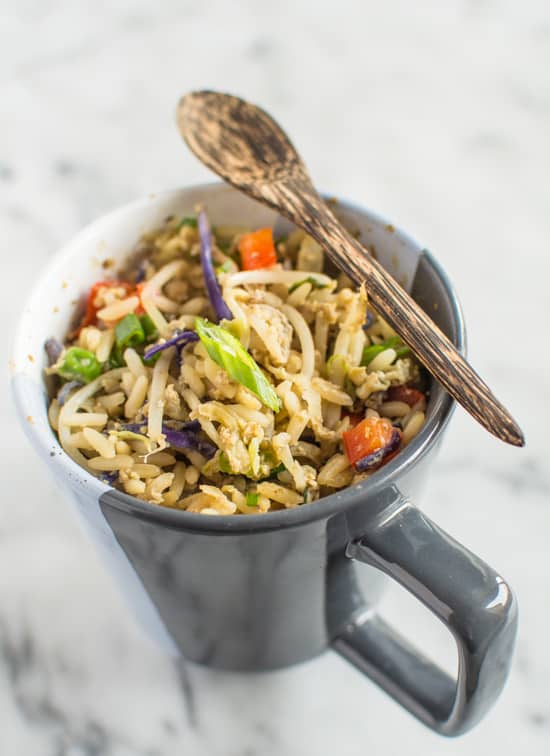 Picture from Healthy Niblets and Bits.
The unhealthy dorm food really starts wearing on a person so if you could add in a healthy meal here or there you will feel SO much better! This one looks just as good as you can get in the restaurants.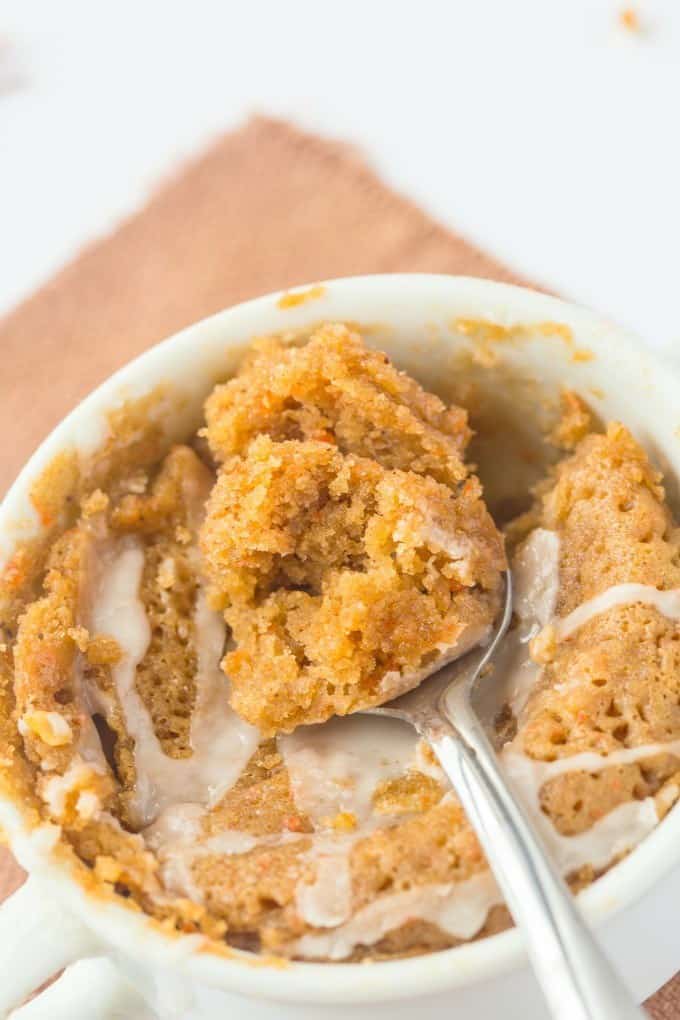 Picture from The Big Man's World.
This carrot-cake looks heavenly! And it only takes 1 minute to microwave... yes and yes.
Picture from Bigger Bolder Baking.
I crave meals like this when it gets colder out and this is no exception. This looks amazing and so much better then cafeteria food.
Picture from Bigger Bolder Baking.
Can you believe that you can make a churro in the microwave?! This would be such a fun addition to taco Tuesday!
Picture from Kirbie's Cravings.
Okay, I am the worlds biggest fan of cheesecake and could eat it all day, everyday. I will definitely be giving this a try!
Picture from Bigger Bolder Baking.
Another perfect chili recipe perfect for a fall night!
Picture from Healthy Nibblets and Bits.
If you're vegetarian, this one is a perfect recipe for you! Looks so good and very healthy.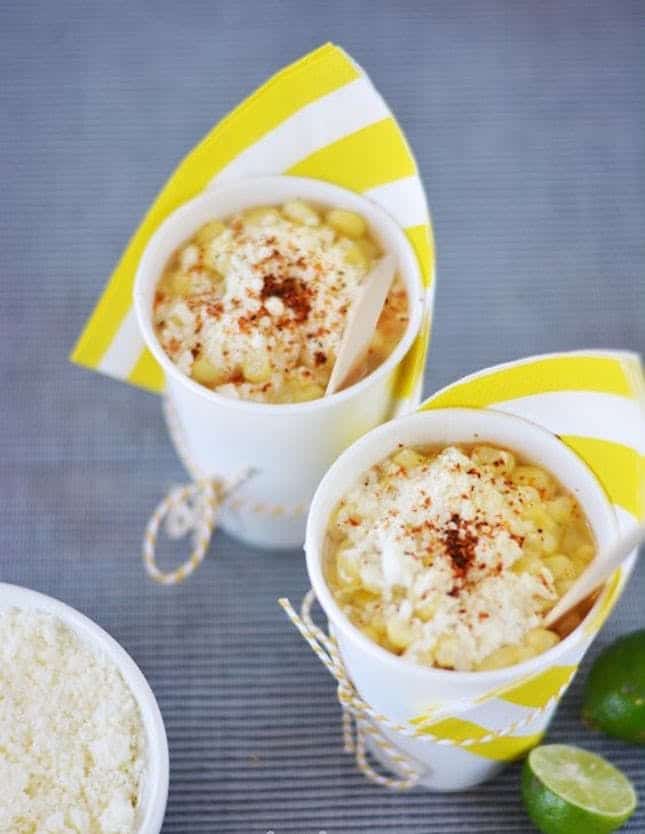 Picture from Little Inspiration.
I have never had Mexican sweet corn before but with how good this looks, it is definitely making me curious!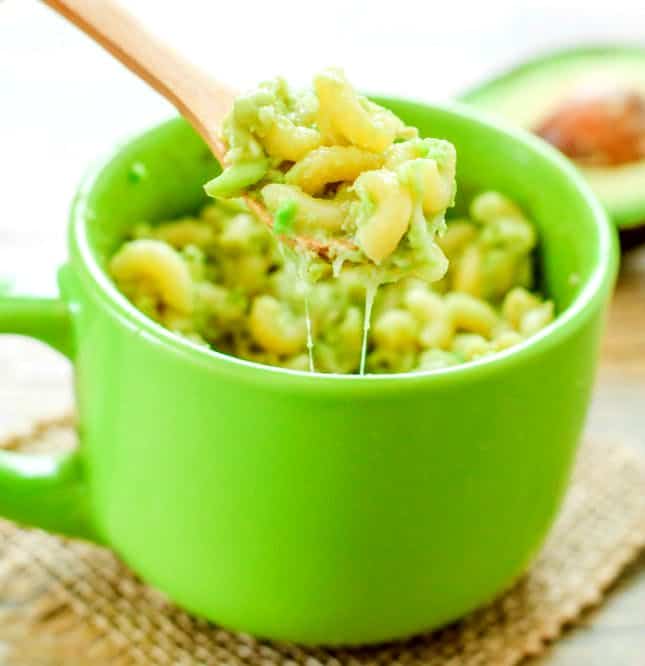 Picture from Kirbies Cravings.
I am not personally a fan of guac, but I know a TON of people who are and would die over this guac mac n' cheese! This is a must-have for all you guacamole fans!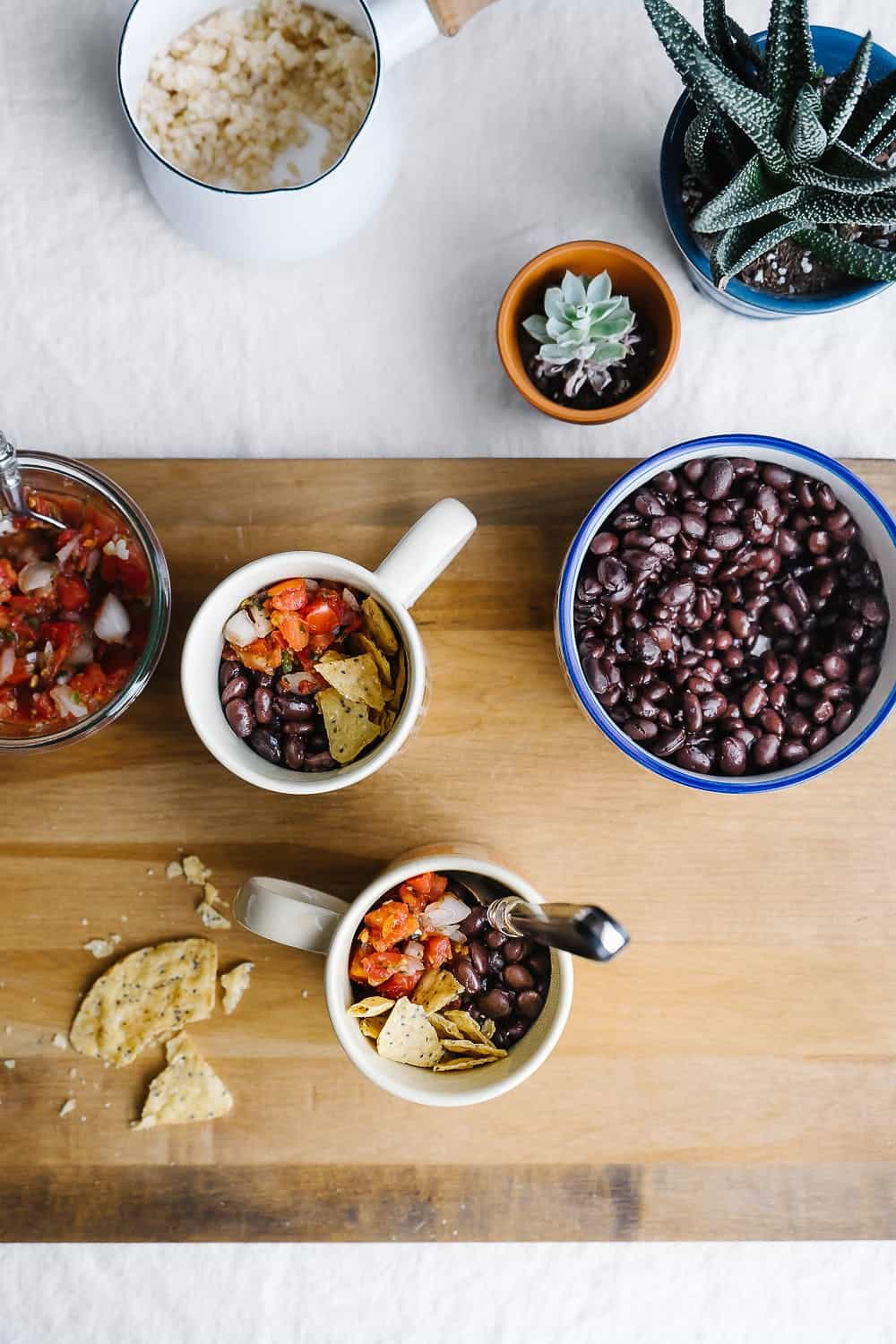 Picture from Urban Outfitters.
Mmm... burrito in a bowl! Such a cool idea! Also, looks very insta worthy 😉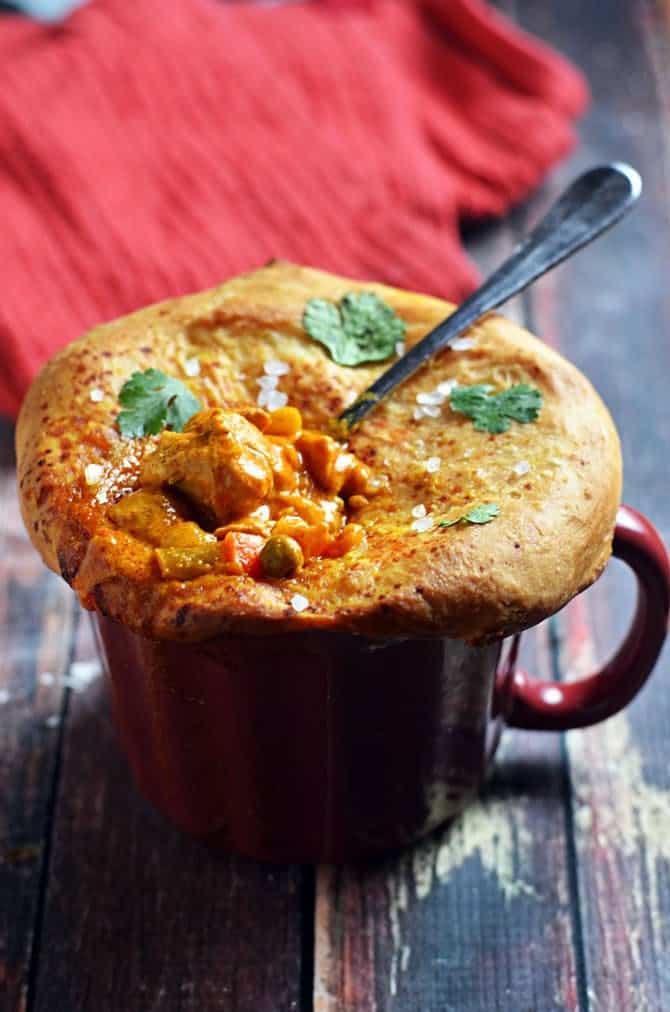 Picture from Host the Toast.
Okay, how fancy does this butter chicken look?! I have to admit, that I had no idea mug recipes could look this GOOD!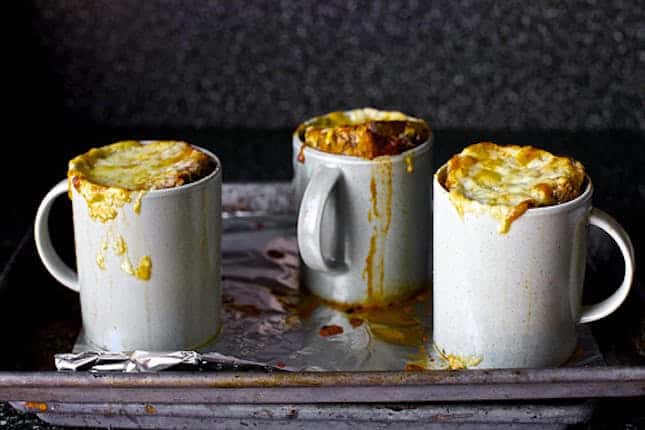 Picture from Smitten Kitchen.
I think I may have saved the best for last! This recipe calls for an oven broil at the end but I would just say skip it and eat the melted cheese from the microwave.
Which mug recipe are you going to try?
want ALL the free college printables?!
---
Receive all of my most popular College Printables for FREE! Simply click the button below and get all of these sent directly to your inbox.
OTHER POSTS YOU MAY LIKE:
-32 Easy Halloween Costumes to Copy for a College Party
-How I Increased My Savings By 300% With One Easy Step
-7 Nighttime Beauty Tips that Will Change Your Life
Pin this to remember for later!