Looking to create an iconic Wonder Woman costume? From costume inspiration to where to buy Wonder Woman costumes, here is everything you need.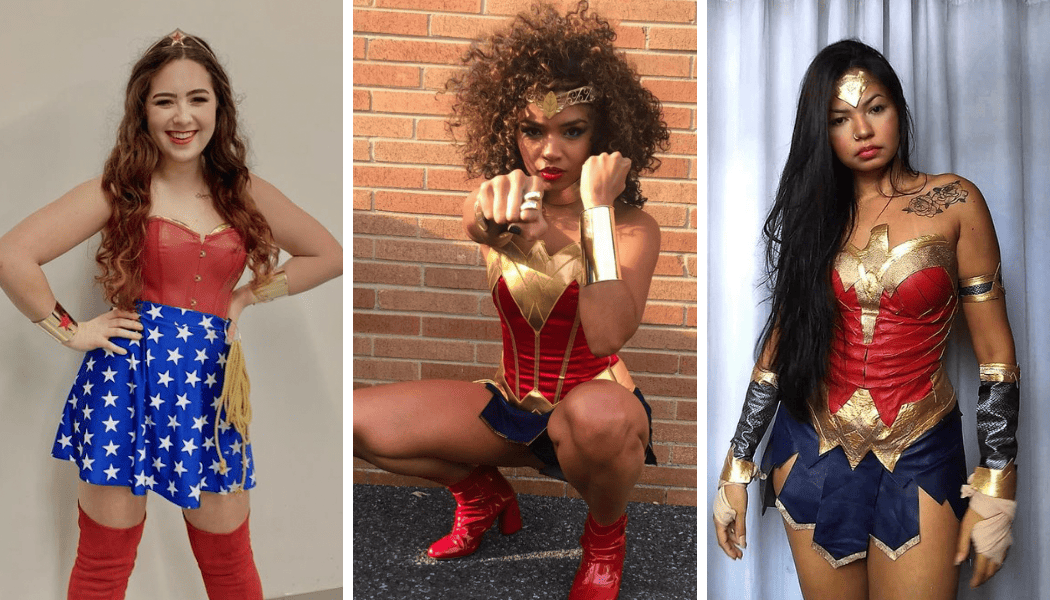 Who wouldn't want to dress up as Wonder Woman? She is such a powerful woman, I mean, talk about girl boss. If I were to dress up like any superhero, it would have to be a either Harry Potter character costume or Wonder Woman costume!
The best part about Wonder Woman costumes is that you can do it in so many different ways. You can buy an elaborate costume set, you can just wear a red top and a blue skirt, and you can dress up as Wonder Woman from any of her eras!
Whether you are looking for Wonder Woman costumes that are more reserved or a sexy Wonder Woman costume, it's all here. Check out these Wonder Woman costumes that will give you all the best costume inspiration just in time for Halloween!
This post is all about Wonder Woman costumes.
WONDER WOMAN COSTUMES ESSENTIALS: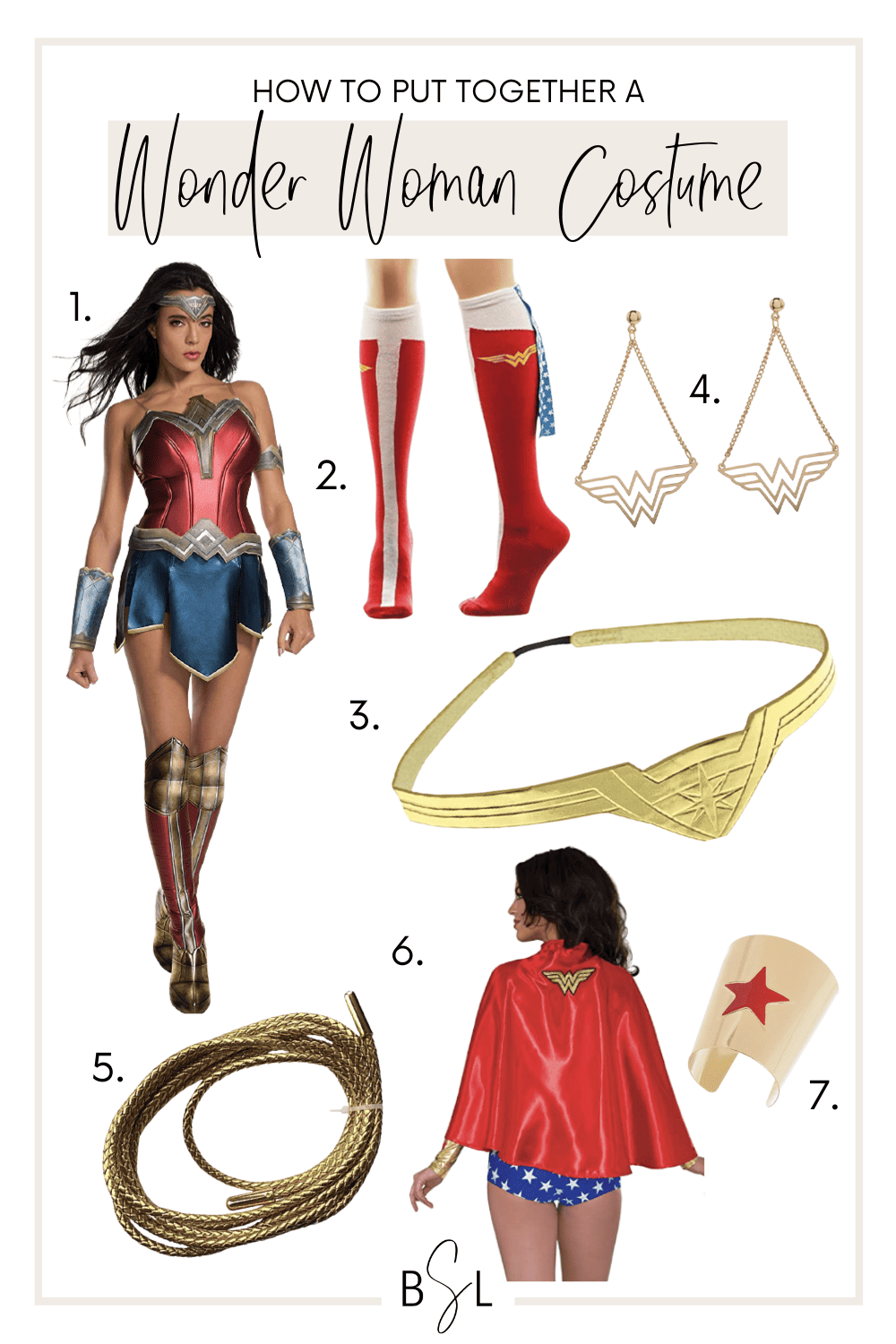 Here are a ton of Wonder Woman costume accessories and essentials that you will need for your Wonder Woman costumes! The earrings are so fun if you are going for more of a subtle costume and want the Wonder Woman logo somewhere!! Also, who wouldn't love socks with mini capes on the back??
WONDER WOMAN COSTUMES INSPIRATION:
1. Wonder Woman Costume With Red Booties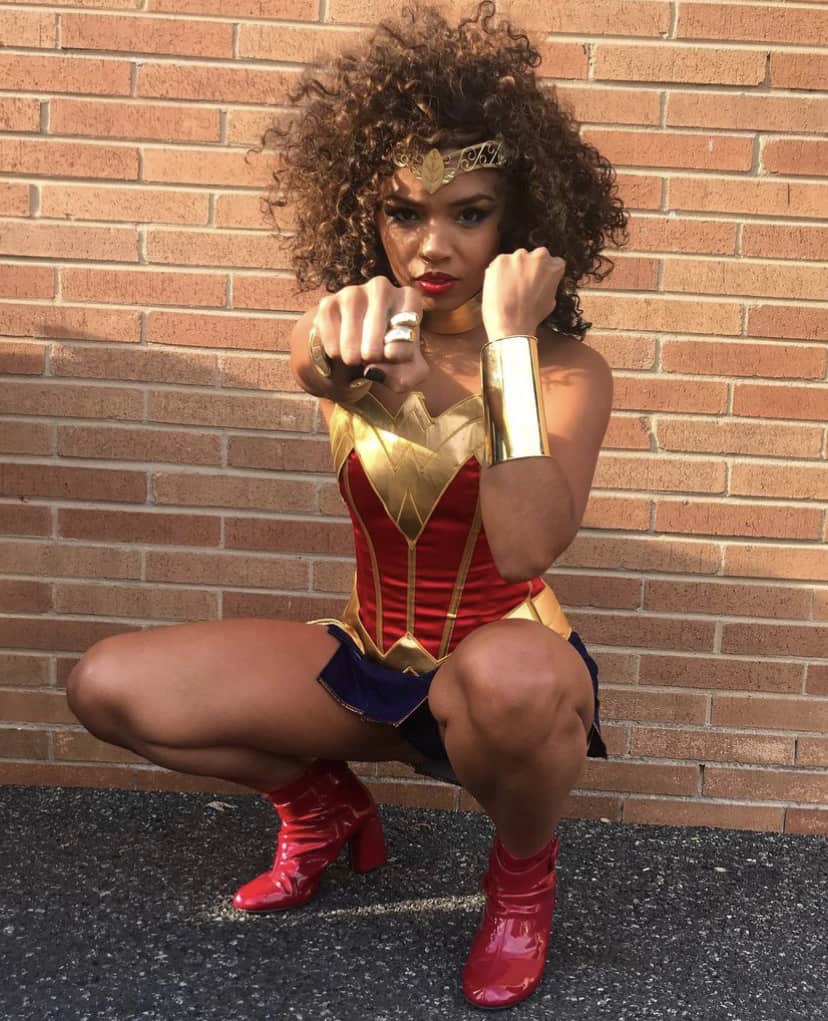 Credit: @dai.dream
Recreate this Wonder Woman costume:
Wow wow wow! We are obsessed with this Wonder Woman costume. She looks so fierce and really has every detail covered!
The red booties are a super cute touch that makes this look a little more modern. Wonder Woman is such a bada** costume, and she really embraces the character in its entirety!!
2. Traditional Wonder Woman Costume With Red Heels
Recreate this Wonder Woman costume:
How cute is this look? The bustier top in this costume is so sexy and trendy! You will also love pairing a red block heel with your Wonder Woman costumes to give it a fun, young look!!!
3. WW84 Costume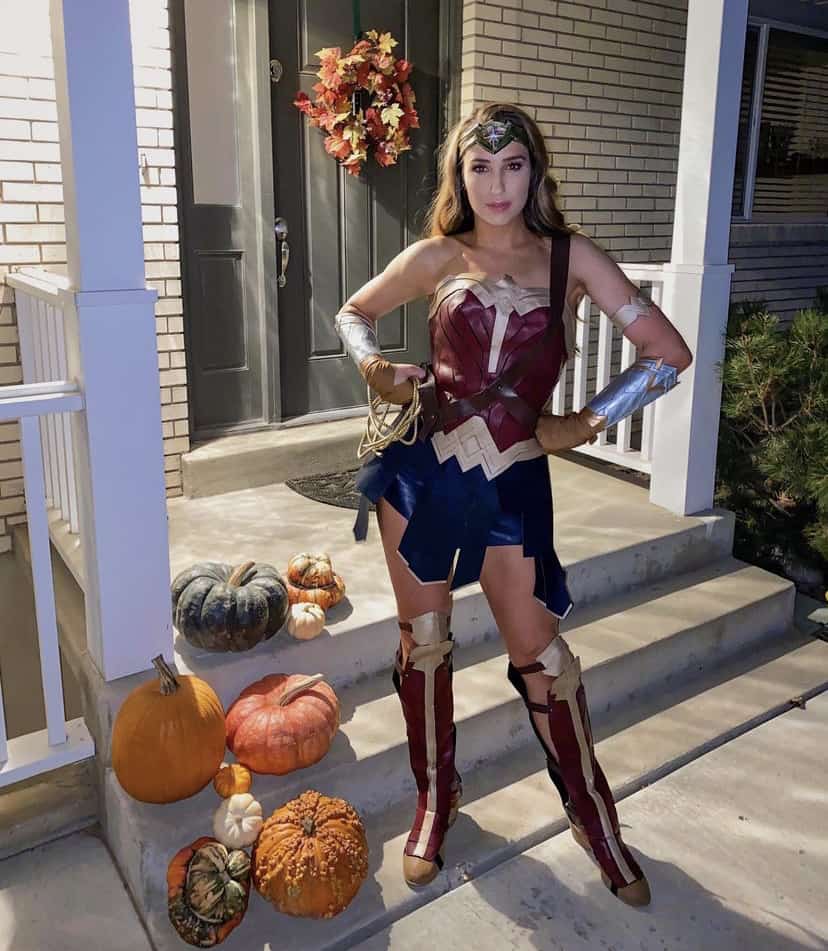 Recreate this Wonder Woman costume:
WW84 is the perfect costume because the movie just came out recently, and it is super popular! This girl actually had her costume custom-made! How cool is that?
If you know someone who can make a costume for you, that would be epic!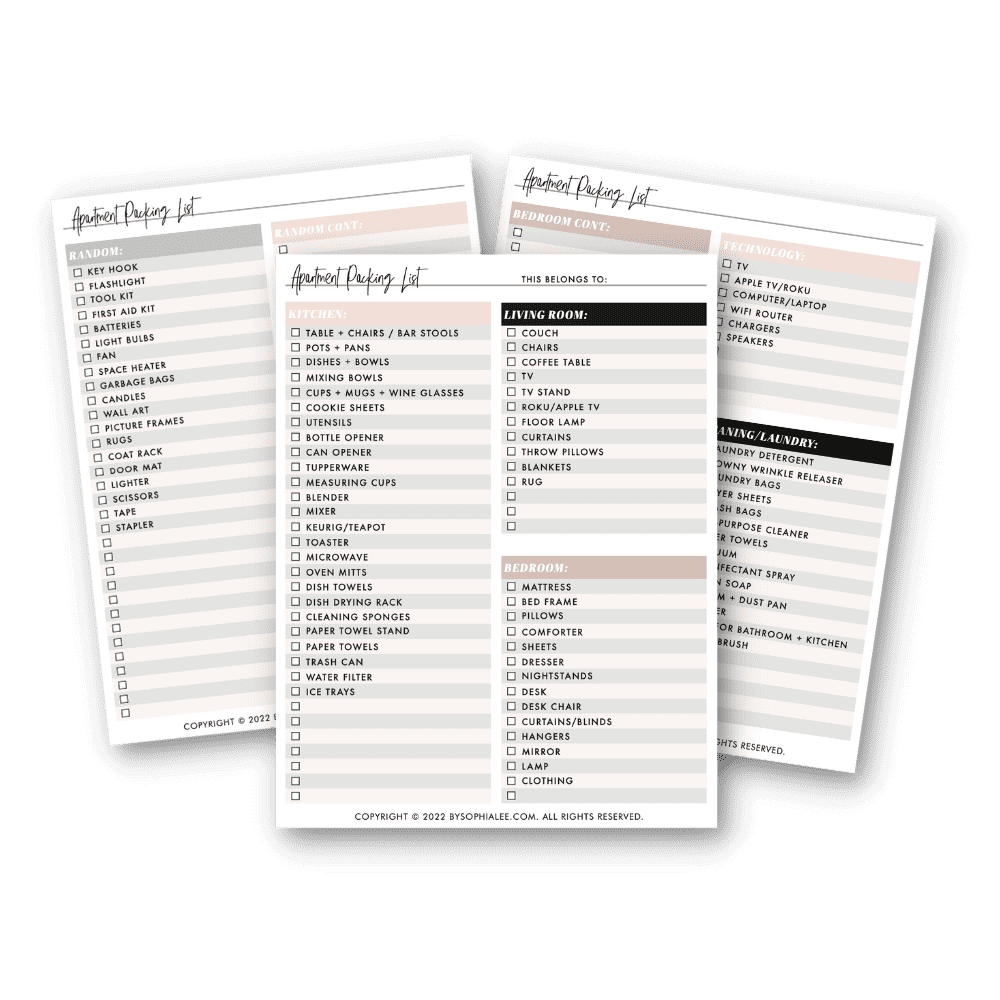 [tcb-script src="https://bysophialee.activehosted.com/f/embed.php?id=40″ type="text/javascript" charset="utf-8″][/tcb-script]
4. Cute Wonder Woman Costume With Tall Red Boots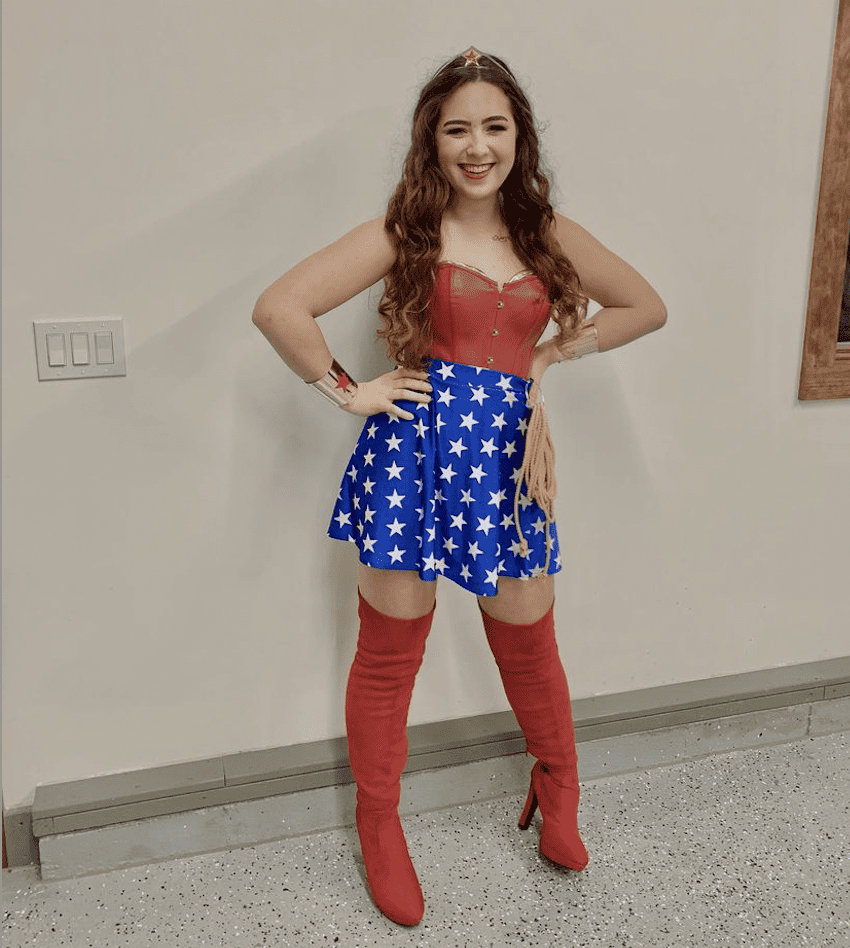 Recreate this Wonder Woman costume:
I love this twist on a traditional Wonder Woman costume!! The red boots are perfect for Wonder Woman, but could definitely be used for other costumes too!!
I could see these red boots with a sexy fireman costume, a devil costume, or even a superwoman costume! She even included the lasso, I love it!
5. Hot Workout Wonder Woman Costume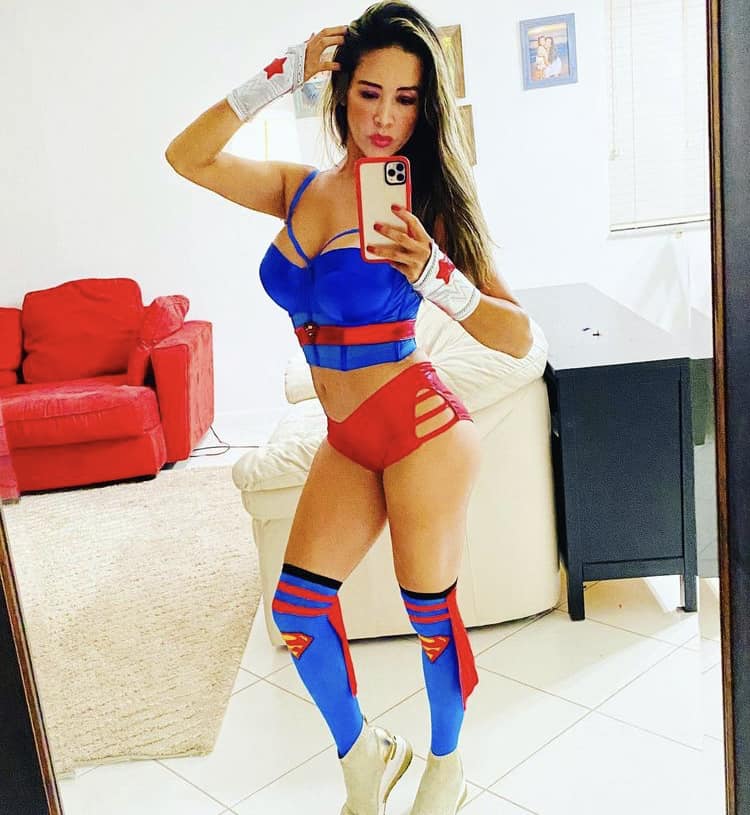 Recreate this Wonder Woman costume:
Wow!! This is the sexiest Wonder Woman costume I have ever seen! This personal trainer and fitness guru made a sexy costume that she could probably work out in too! The cutest little detail is the socks with the little capes on them!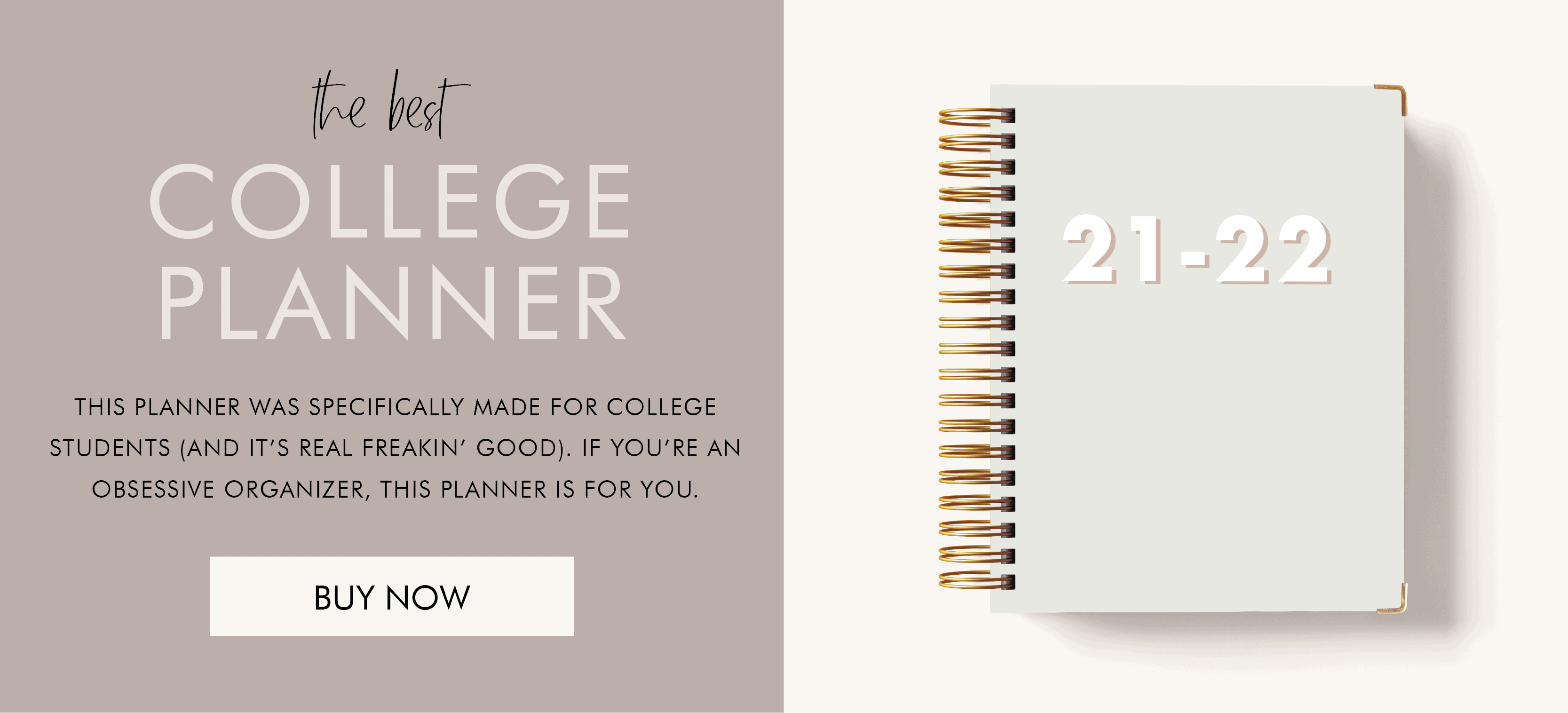 6. Gal Gadot Inspired Wonder Woman Costume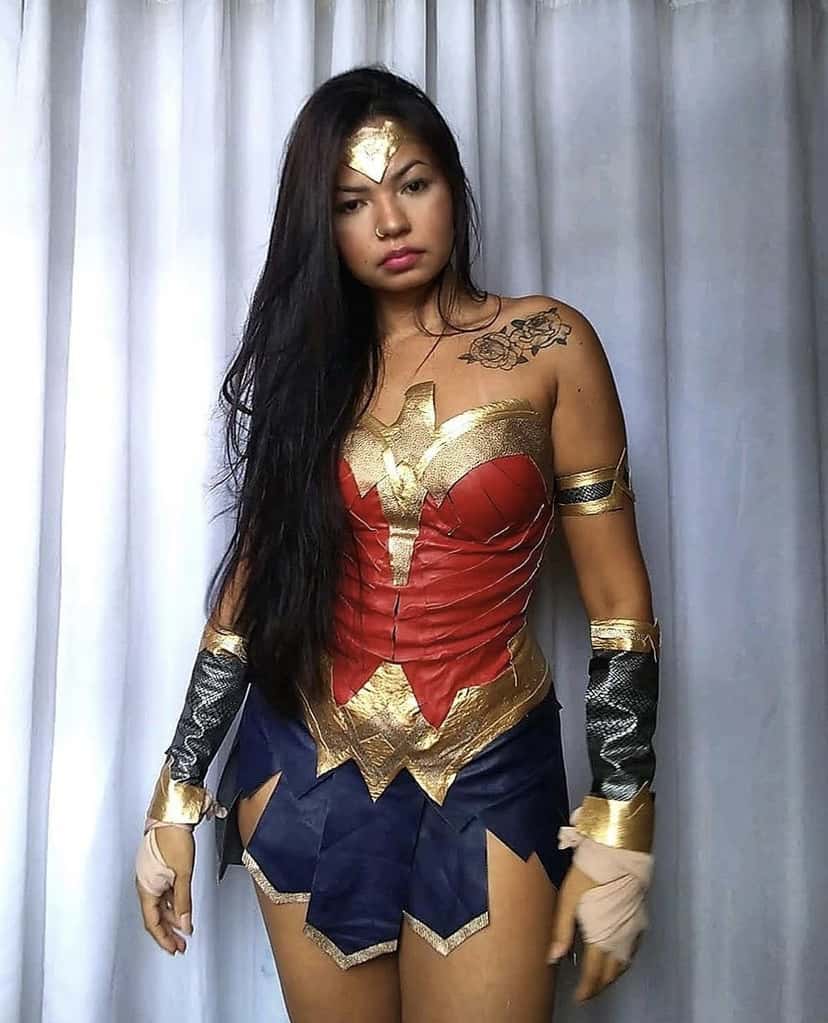 Recreate this Wonder Woman costume:
This is such a great Wonder Woman costume! This costume looks like it could be DIY'd too! It looks just like the costume that Gal Gadot wears in the movie! Plus, if you have a nose ring, it really adds a tough, strong woman look.
WONDER WOMAN COSTUME SETS:
1. Wonder Woman Costume Set With Cape
What a cute set! You will love that this is a bodysuit style that makes the costume sexier! The costume set includes a headband, bodysuit, cape, arm cuffs, and lasso! This costume would be perfect with these tall gold boots!
2. Wonder Woman Full Bodysuit Costume
If you're looking for a Wonder Woman costume that's full coverage, this is the one for you! This amazing set comes with the costume pants, top, gauntlets, headband, choker, and belt with a lasso! Fair warning, this costume is a little more expensive than most (but it looks like it's on sale from time to time)!
3. Wonder Woman Costume Set With Striped Boots
This is my favorite costume set yet! I love the skirt and the cape. The dress, cape, fabric headband, wristlets, belt, and boot tops are all included in this set!
Just don't forget to check the size chart before ordering, some reviews even recommend buying a couple of sizes down for a tighter, sexy look!
4. Wonder Woman Dress Costume Set
Well, this one is now ranking pretty high on my list of favorites because it is only $15!! This costume looks super comfortable too, it's nice and loose and doesn't have a ton of components! It comes with the cape too, so it really completes the look!
This post was all about Wonder Woman costumes.
Other Posts You May Like: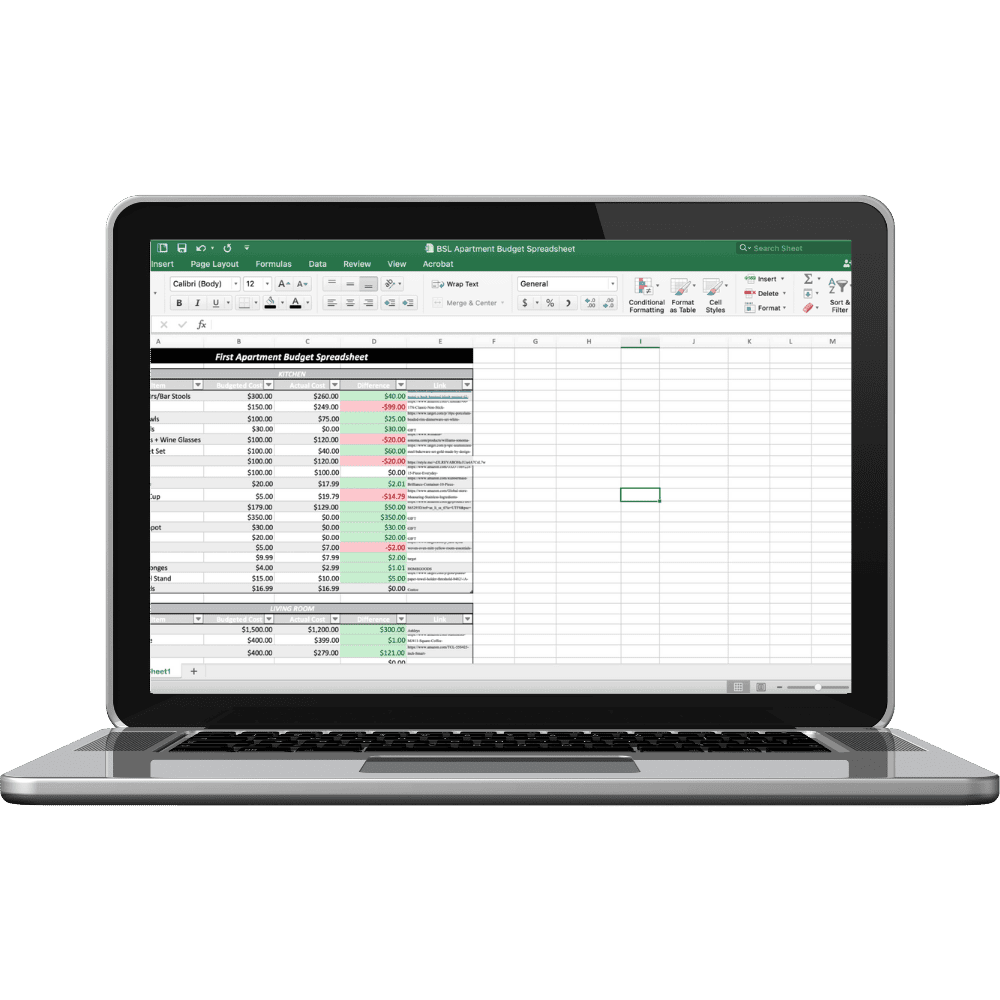 [tcb-script src="https://bysophialee.activehosted.com/f/embed.php?id=64″ type="text/javascript" charset="utf-8″][/tcb-script]