This site contains affiliate links, view the disclosure for more information.
This post is all about finding the perfect gift for your mom this Mother's Day. From budget-friendly options to splurge-worthy gifts, there's something for everyone!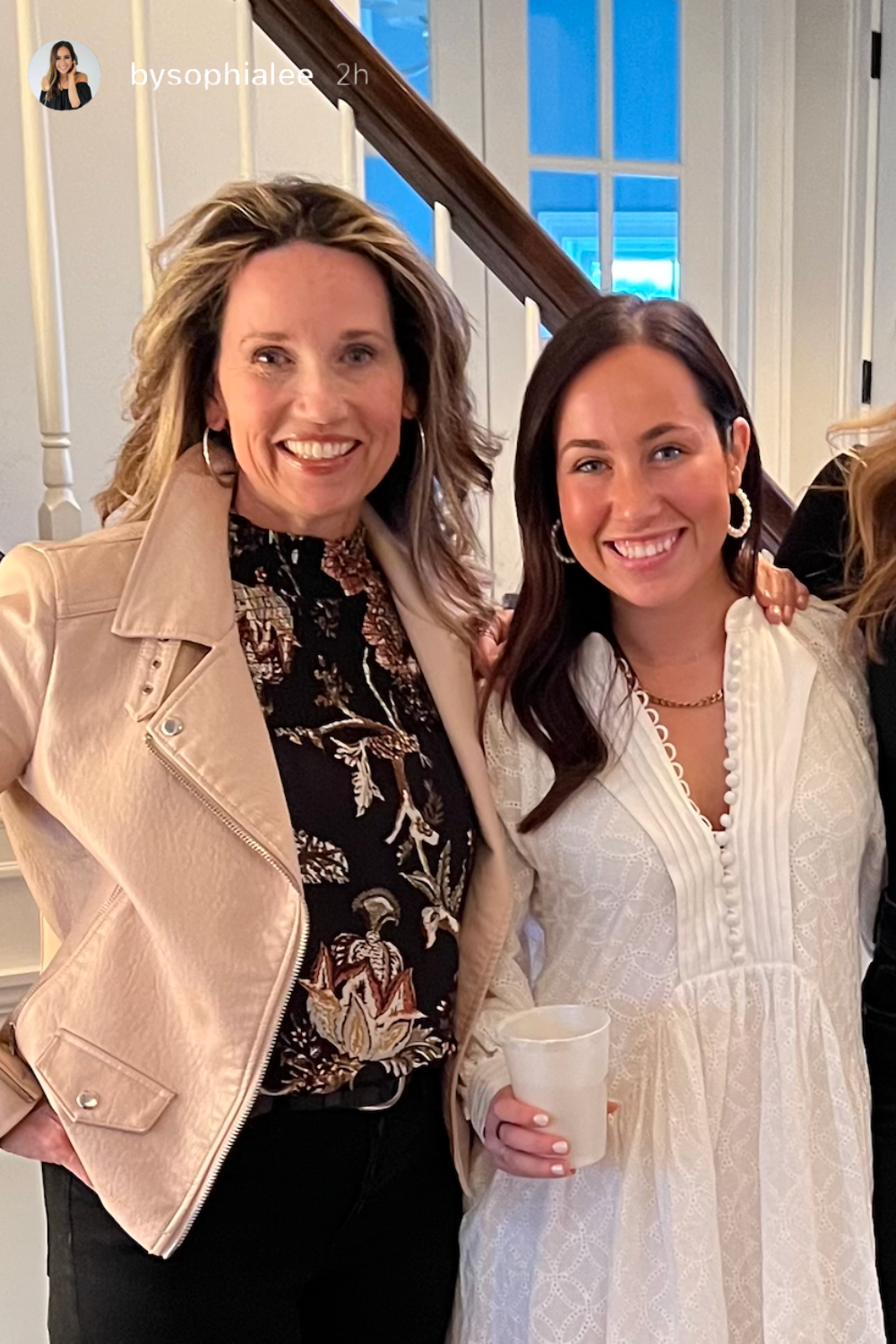 For more gift ideas follow me on IG @bysophialee!
Mother's Day is just around the corner, and it's the absolute BEST time to show your mom just how much you love and appreciate her.
I feel like Mother's Day is the perfect chance to say thank you 1000 times to your Mom for all the sacrifices she's made. Which is WHY finding the perfect gift for your mom can be a very daunting task 😅.
That's why I've put together an extensive gift guide with a range of prices and options that are actually cute and thoughtful.
From budget-friendly options to splurge-worthy gifts, there's something for every mom out there.
So don't stress about finding the perfect gift this Mother's Day. I've got ya covered 😜.
This post is all about Mother's Day gift ideas.
Budget-friendly options
If you're on a budget this Mother's Day you can still find a extremely thoughtful gifts for your mom. No need to break the bank! Here are some budget-friendly options that are sure to make her feel loved & appreciated.
1. Candle & Candle Care Kit
A perfect for moms who love candles and cute coffee table accessories. It's a great way to show your appreciation; every time she sees the candle, she'll think of you. Also, who doesn't love something that smells amazing??
2. Iced coffee tumbler
If your mom is a coffee lover, she'll love this cute tumbler with a springy yellow daisy decal; it's a perfect way to sip iced coffee in style 🌼.
3. Gel nail polish kit
With this gel nail polish kit, you'll give your mom the gift of an at-home spa day, and she'll love the chance to pamper herself without even leaving the house!!
4. Vintage college sweater
For the mom who loves to show off their college pride she'll love receiving her alma maters sweater. If you love the vintage look and I think she will too!
5. Cute oven mitts
For the moms who love to cook! These cute oven mitts are an amazing gift; she'll be able to stay safe & look stylish while doing it 😜.
6. La Jolie Muse candle
I've heard so many people rave over this candle and how amazing it smells. It also comes in a decorative jar that can be repurposed as a vase or storage container; it's a gift that keeps on giving and will brighten up her home!!
7. Coziest Blanket
A cozy blanket is perfect for snuggling up on the couch with a good book or movie.
8. Mesh beach tote
I love this tote for summer beach trips or as an everyday bag; it's versatile and practical, and your mom will love it!
9. Framed photo of you and your mom
You can never go wrong with a sentimental gift like this. A picture of the two of you (or her with your entire family) is a perfect way to show her how much you cherish your relationship with her.
10. Gardening kit
Perfect for moms with a green thumb who love to garden or want to start a new hobby!
11. Monet Coffee Table Book
Love this for moms who want to decorate and add a new coffee table book to their collection; it's a great conversation starter and who doesn't love Monet?
12. Tea & Coffee Mug Warmer
This mug warmer is practical and thoughtful gift that she'll use all the time if she loves warm drinks! Could not recommend more. You could also add a cute mug to your gift as well.
13. Glamorous wash
If you REALLY want to pamper your mom for many days to come this Glamorous wash is the way to go. I have it and it smells AMAZING. Seriously so good.
14. Olive Oil Set
If your mom loves to cook and wants to add some high-quality olive oil to her pantry this gift is perfect. The bottles are also super cute as well.
15. Hair drying towel
A practical gift that will make her daily routine a little easier!
16. Heated blanket
If you're moms obsessed with blankets, why not add a heated one to the mix?!
17. Weighted wrist bangles
Love how aesthetic these weighted wrist weights are. Perfect for the mom who likes to work out!
18.
Outdoor Slippers
Everyone needs a quick shoe they can throw on! These ones are perfect for a mom who is running around all the time!
19. Customized Socks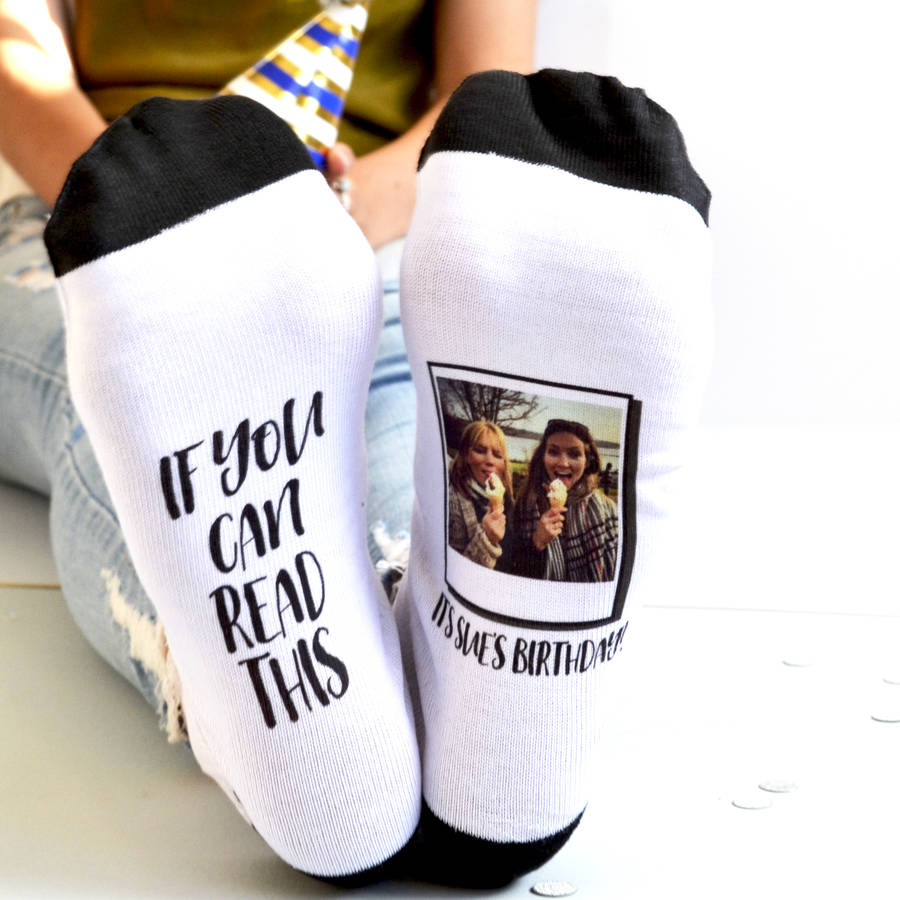 Amidst the array of thoughtful choices, consider the playful allure of Personalisierte Gesichtssocken, custom face socks that add a delightful touch to her footwear collection. While shoes are undoubtedly practical, the personalized face socks inject an element of uniqueness, underscoring your appreciation for her dynamic role and the joy she brings to your life.
19. Chic
Straw hat
A classic straw hat is the perfect accessory for any mom who loves spending time in the sun!
splurge-woRthy gifts
For those who have a higher budget to work with this Mother's Day, I've put together a list of my favorite splurge-worthy gifts!
20.
Barefoot dreams lounge pants
The absolute best lounge pants, she'll never want to take them off!
21.
Sunglasses
Everyone needs a cute new pair of sunglasses every now and then! Love these RayBans.
22.
Stanley Cup
The Stanley cup is amazing and is a durable (and stylish) way to keep drinks hot or cold for hours.
23.
Mama Necklace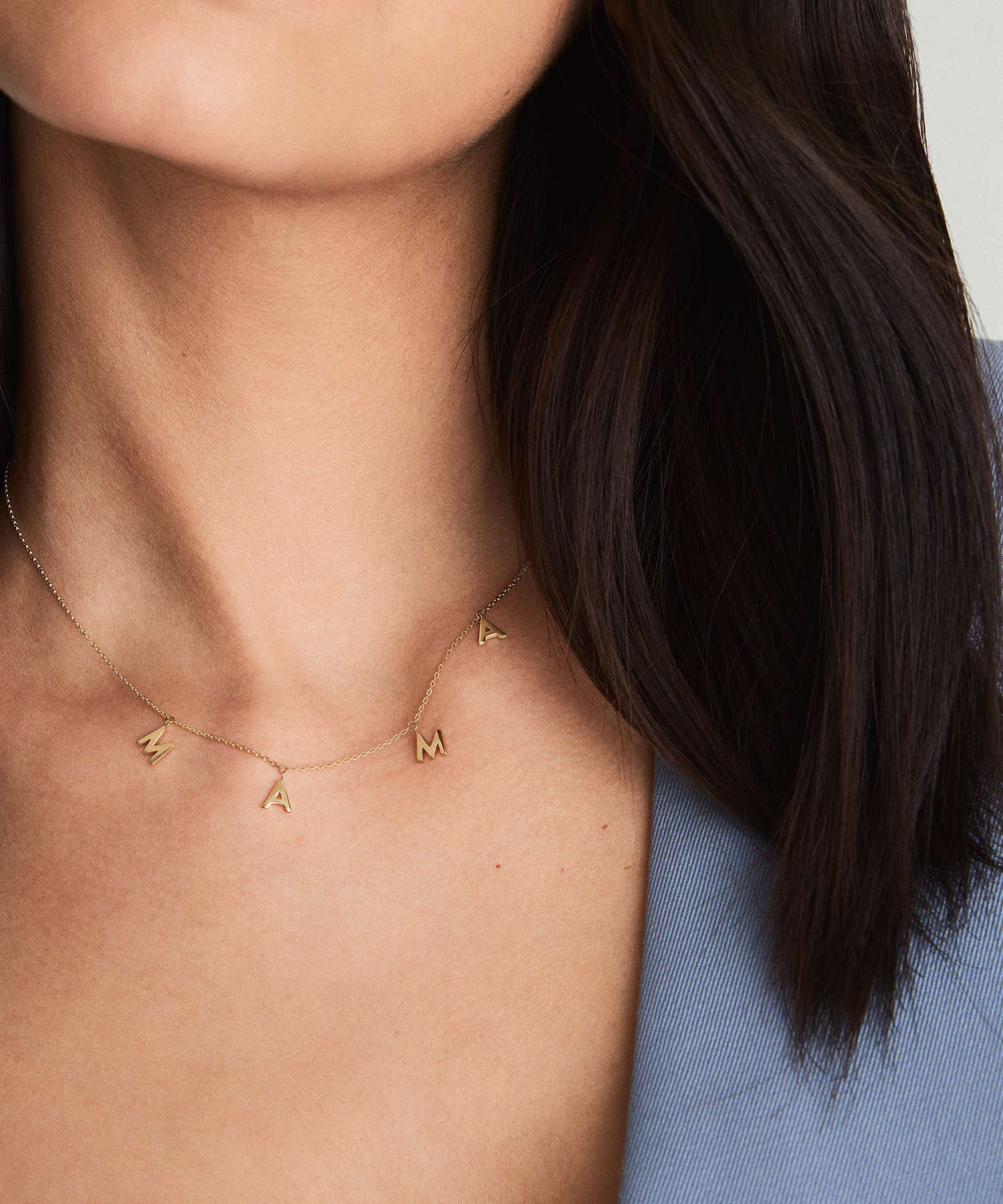 Jewelry is always an easy way to go when you want to gift something sentimental. It's a gift that she'll treasure for years to come.
24.
Initial Rings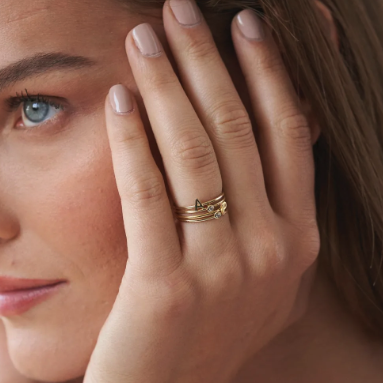 A great way to add a personal touch to your mom's jewelry collection! They are simple and elegant, perfect for everyday wear. You can get a letter ring for you and each of your siblings!
25.
Backpack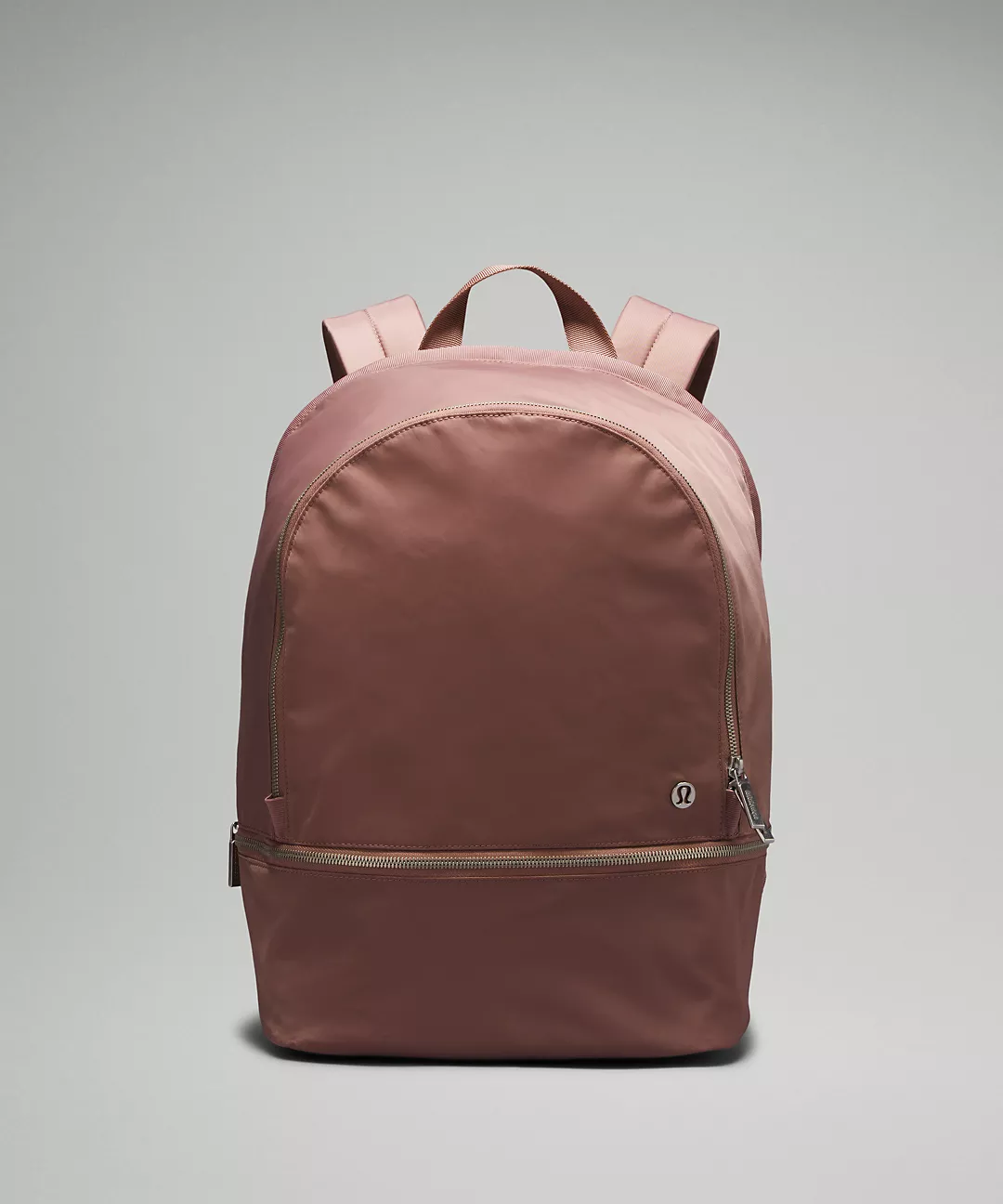 Backpacks are perfect for the mom who is always on the go. I love this one because it's spacious enough to hold all of her essentials and Lululemon has the most durable material so it will hold-up for years to come.
26.

Skims pajamas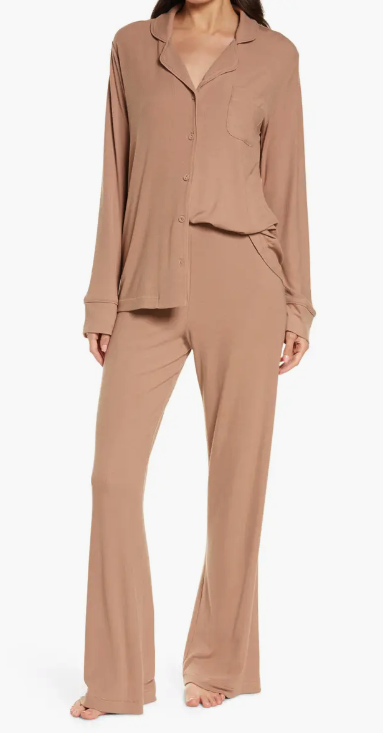 You can NEVER go wrong with Skims pajamas. The comfiest. She'll love them.
27. L

uggage
For the mom who loves to travel, new luggage is the perfect gift. It's a practical and stylish way to make her trips more enjoyable. I also love that you can customize the duffle bag with her initials!
28.

Yoga mat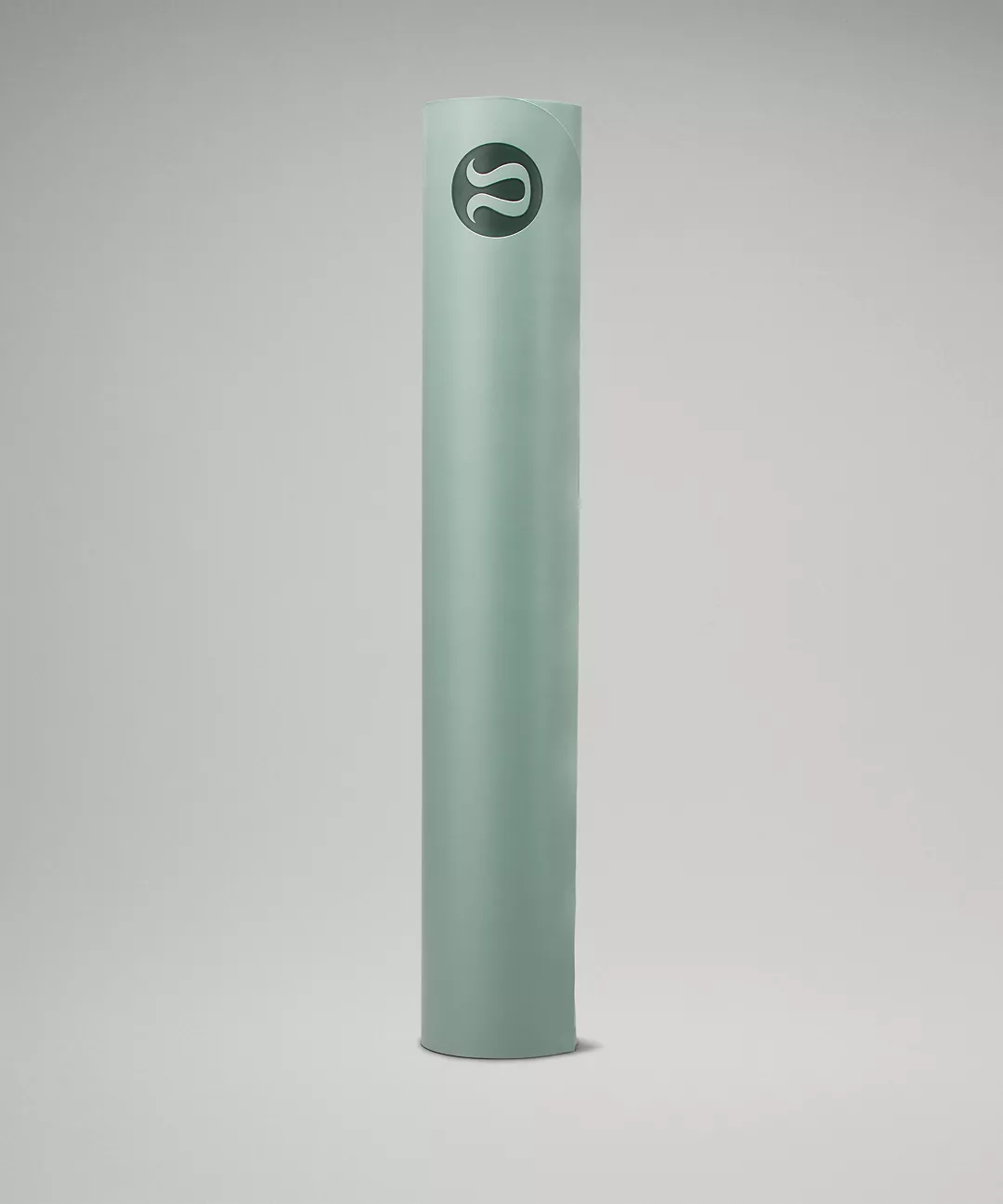 For the mom who loves to stay active. Yoga mats are a practical and stylish way to make her workouts more enjoyable.
29.

Diffuser
The perfect way to help your mom relax and unwind.
30.

Birkenstocks
Everyone needs Birkenstocks. They're perfect for any form of warm weather.
31.

Massage gun
Perfect for the mom who likes to get out the knots in her muscles!
32.

Digital frame
I love a digital frame because you can add an app on your phone and update the photos so she has new ones to look at!
personalized gifts
33.

Towel wrap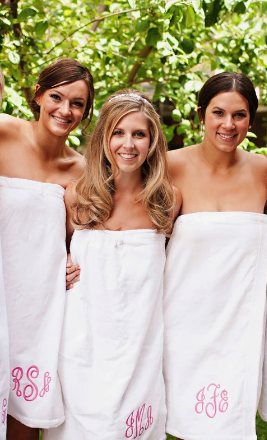 I love a towel wrap. They're seriously amazing but they're not for everyone. If you think your mom would like this than I highly recommend!
34.

Makeup bag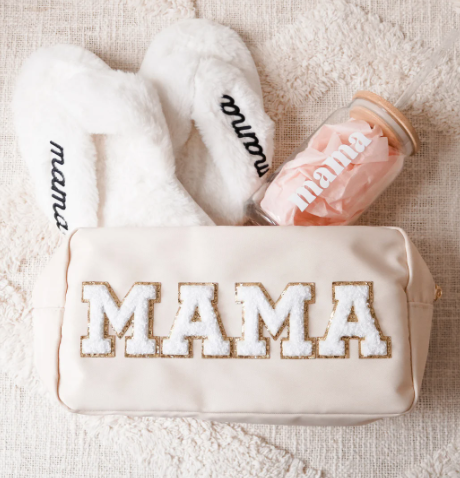 Everyone needs a good makeup bag and this one is just too cute to pass up on.
35.

Bookmark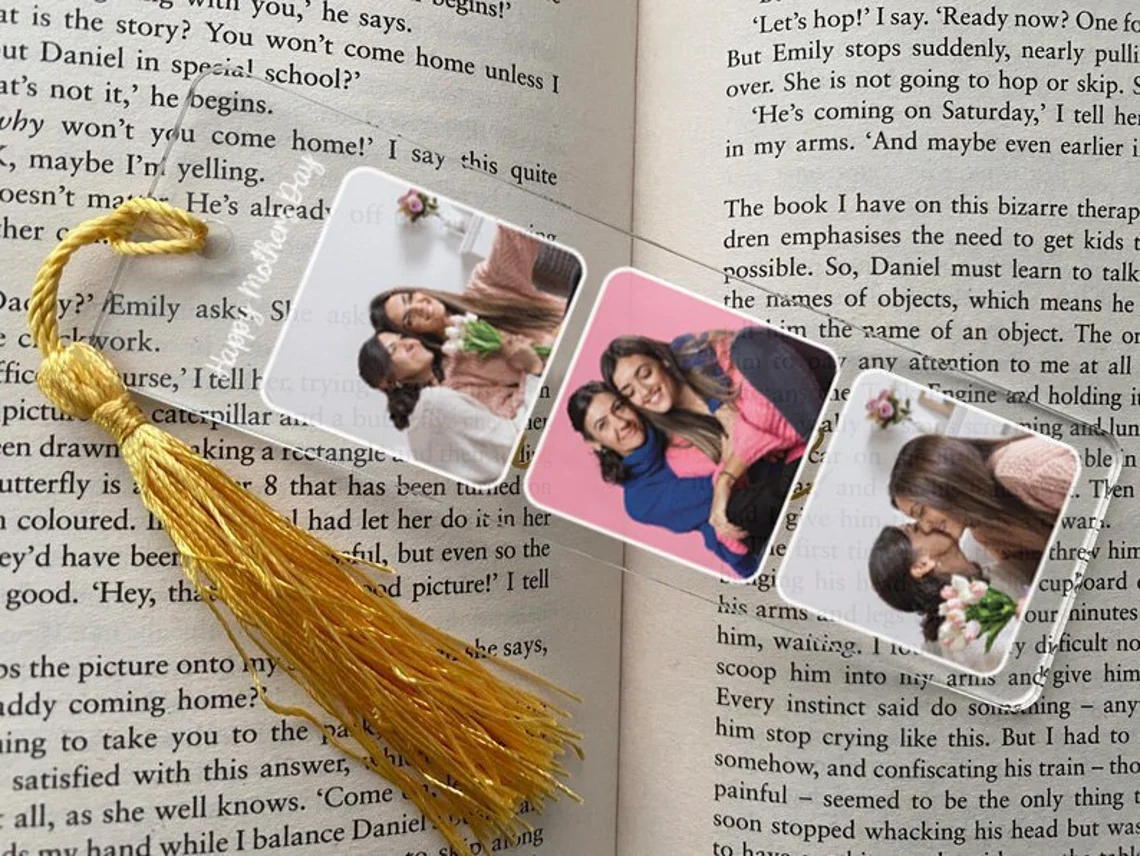 If your mom loves to read there is no way she won't love this gift.
36.

Children's initials necklace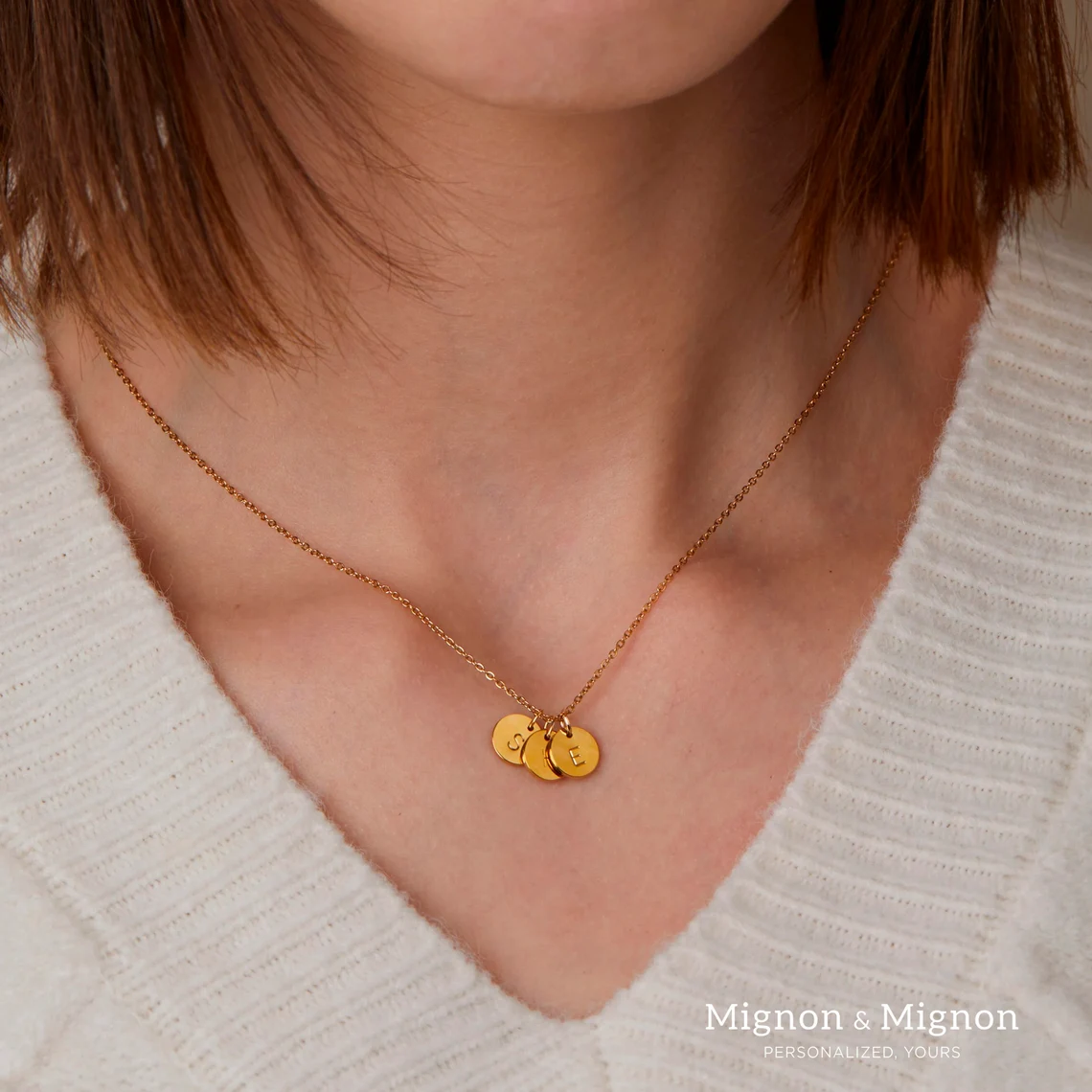 Such a beautiful necklace and you can get all of the kids initials on it!
37. K

eychain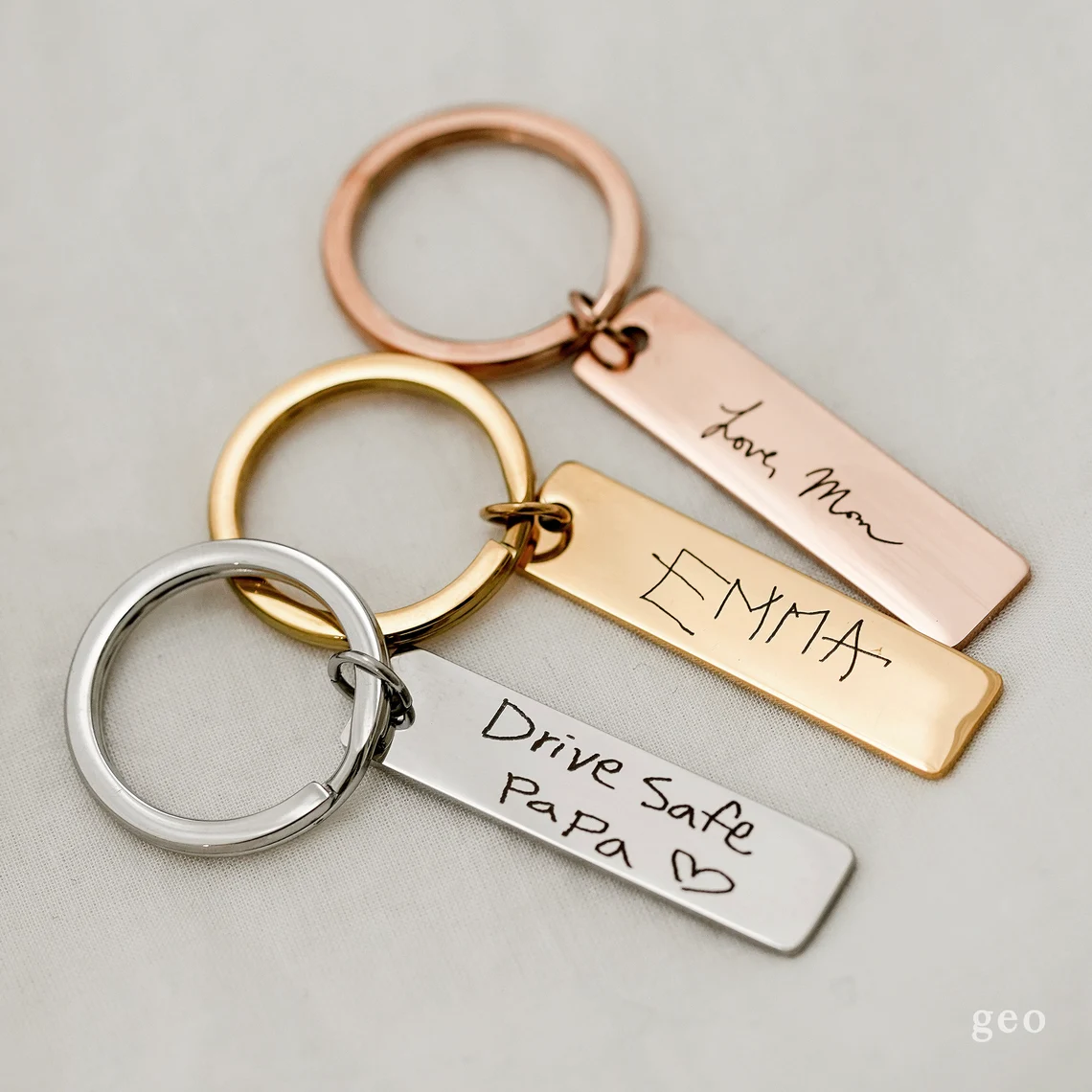 I mean… you can't get cuter than this. Custom written handwriting on the keychain. You can put whatever you want from "I love you Mom" to a special quote you both love.
38. B

each bag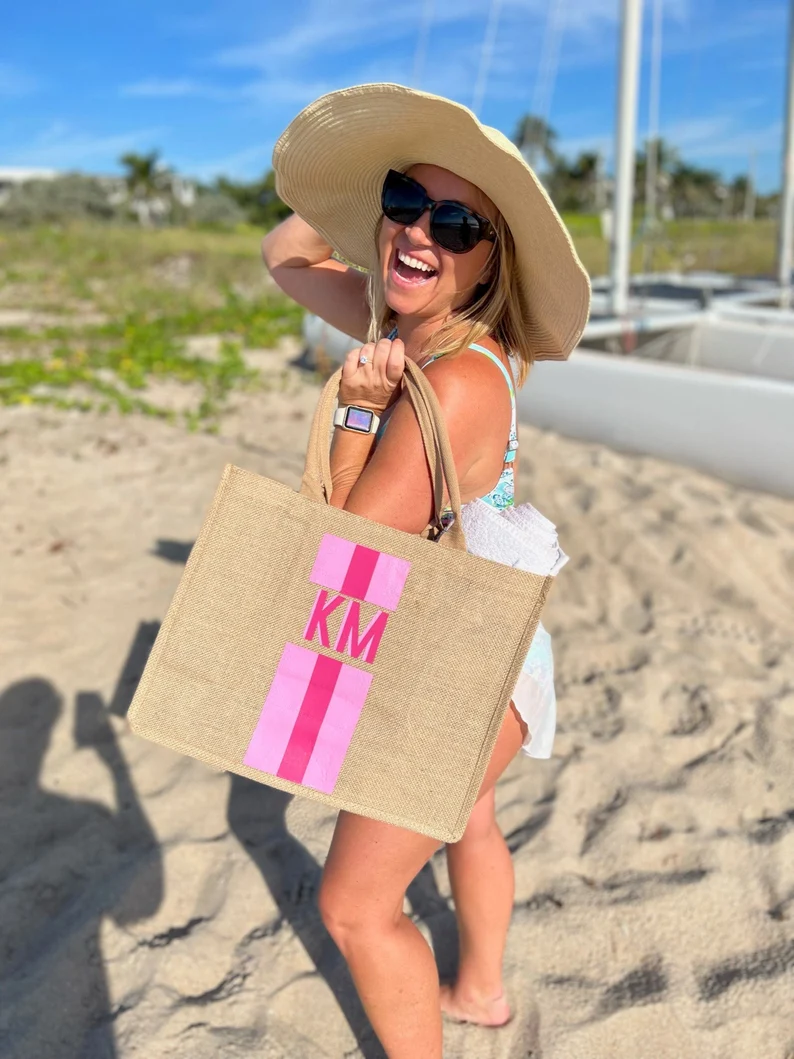 If your mom loves the beach, a park, or to attend any of the grandchildren's sport's games, this tote would be the perfect gift!
39. Travel jewelry box
I have this travel jewelry case and it is the absolute best! Absolutely love!
experiences
Sometimes the best gift isn't a physical item, but an experience! You can gift your mom a spa day or cooking class that you can do together. Or if your budget allows, plan a weekend getaway to a place your mom has always wanted to visit.
let's keep in touch…
JOIN THE BSL NEWSLETTER
Every week, you'll be getting all the latest from Sophia! From what she's loving, what she's cooking, what she's decorating and so much more!
Of course, every mom is different, but I hope this gift guide inspires you to find something thoughtful and special for the most important woman in your life!
Remember, it's not about how much you spend, but the thought and effort you put into finding the perfect gift.
Happy Mother's Day!
This post was all about Mother's Day gift ideas.
Other Posts You May Like: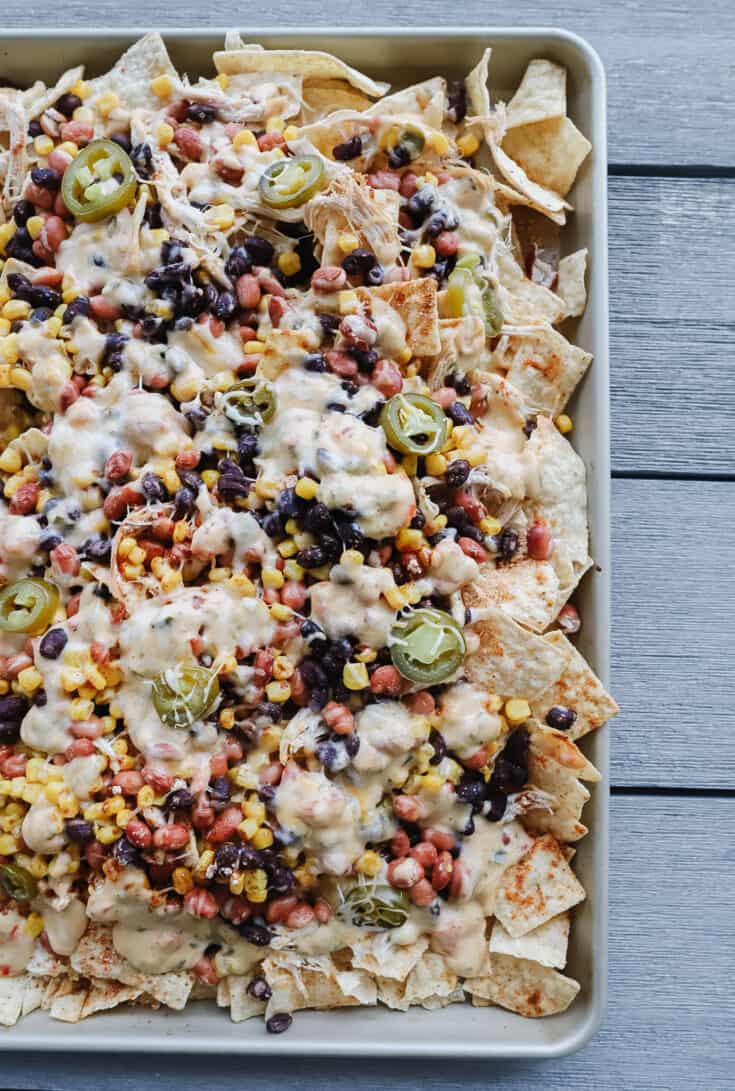 RECIPES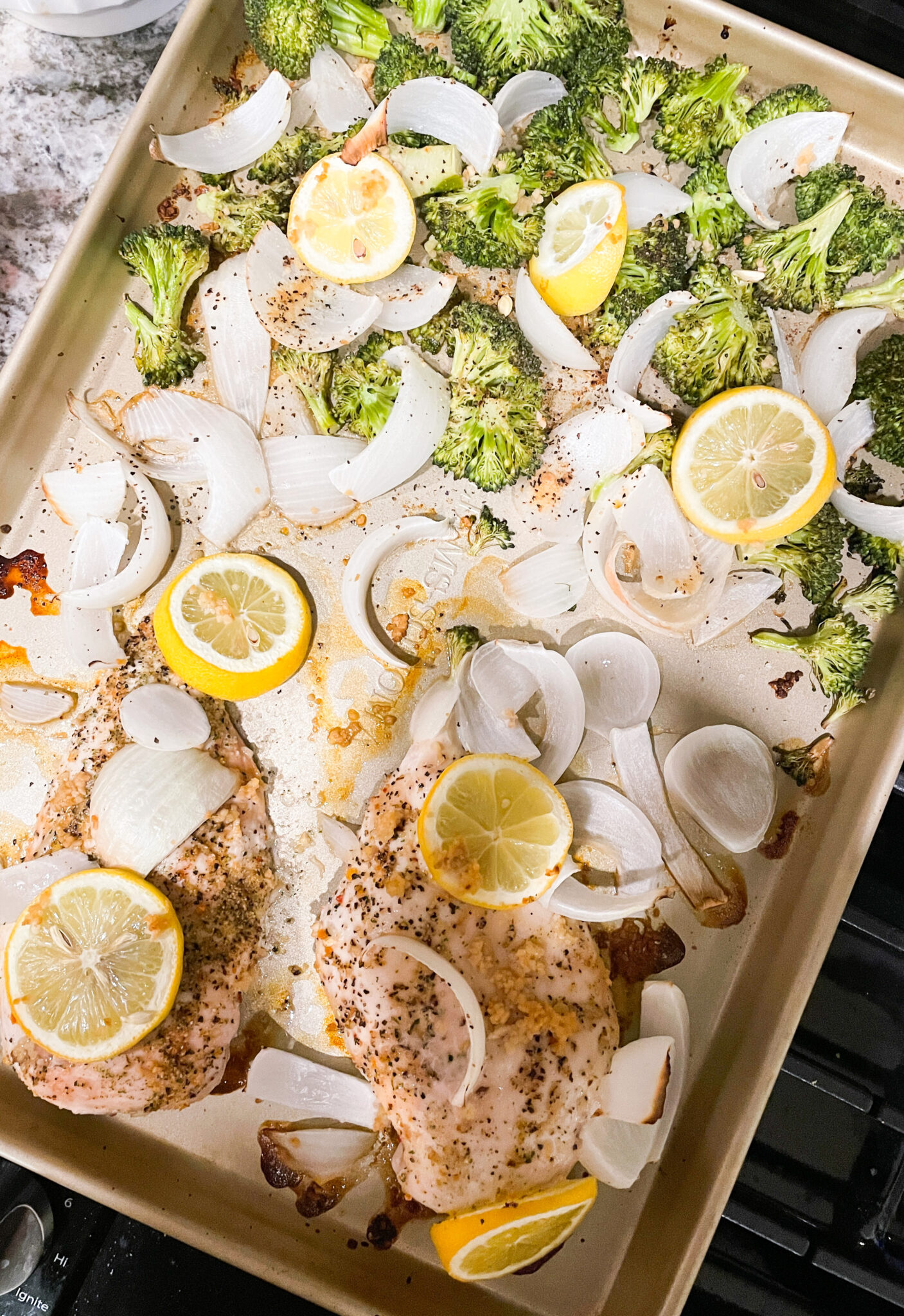 RECIPES