This site contains affiliate links, view the disclosure for more information.
Looking for the best Christmas gifts for boss? Here are 52 gifts that they will be obsessed with!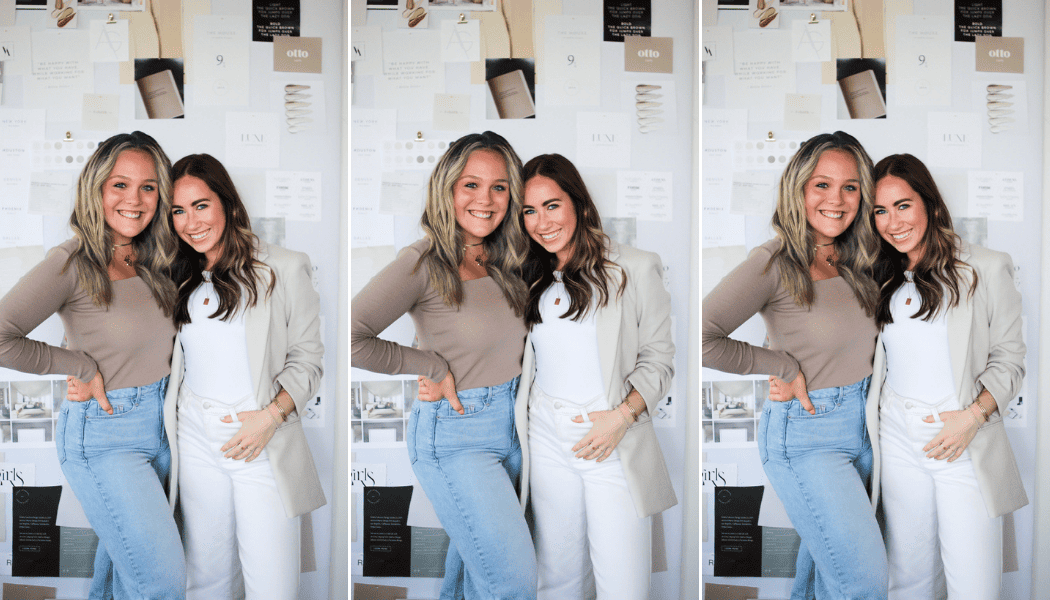 You may be thinking your mom or younger sister is the hardest person to shop for, but in reality, it's your boss! What do you get for the person who keeps you employed?
Everyone's situation with their boss is different. Some people love their boss and think of them as a friend, some people hate their boss, and some people are just plain afraid of their boss! No matter how you feel about them, there's one thing that will always be important: always get your boss a good Christmas gift!
I'm telling you, nice Christmas gifts for boss might just be what sets you apart from the other employees and makes you stand out in your boss' eyes! They are going to be obsessed with these 52 Christmas gifts for boss! When it comes to selecting a thoughtful Christmas gift for your boss, it's not just a gesture of appreciation; A blog at Workhuman says it can also contribute to boosting employee engagement. A well-chosen gift demonstrates your commitment to fostering a positive working relationship and can enhance team morale, ultimately leading to a more engaged and motivated workforce.
This post is all about Christmas gifts for boss.
THE BEST CHRISTMAS GIFTS FOR BOSS:
1.

Kate Spade Tape Dispenser And Stapler
Obsessed with this desk decor set! If your boss is into decor, this is the perfect gift.
"Cannot explain how much I love these! I adore everything Kate Spade, and when revamping my office decor I came across these gems."
2.

Nespresso Original Espresso Machine by De'Longhi
I know this is a big gift. But, if you really love your boss, get them a Nespresso machine.
"The espresso I get from this machine is better than what I've gotten at Starbucks and a local coffee shop."
3.

Ember Temperature Control Smart Mug
If your boss is a coffee or tea drinker, this mug will be life-changing!
"The ability for it to maintain its heat is quite wonderful."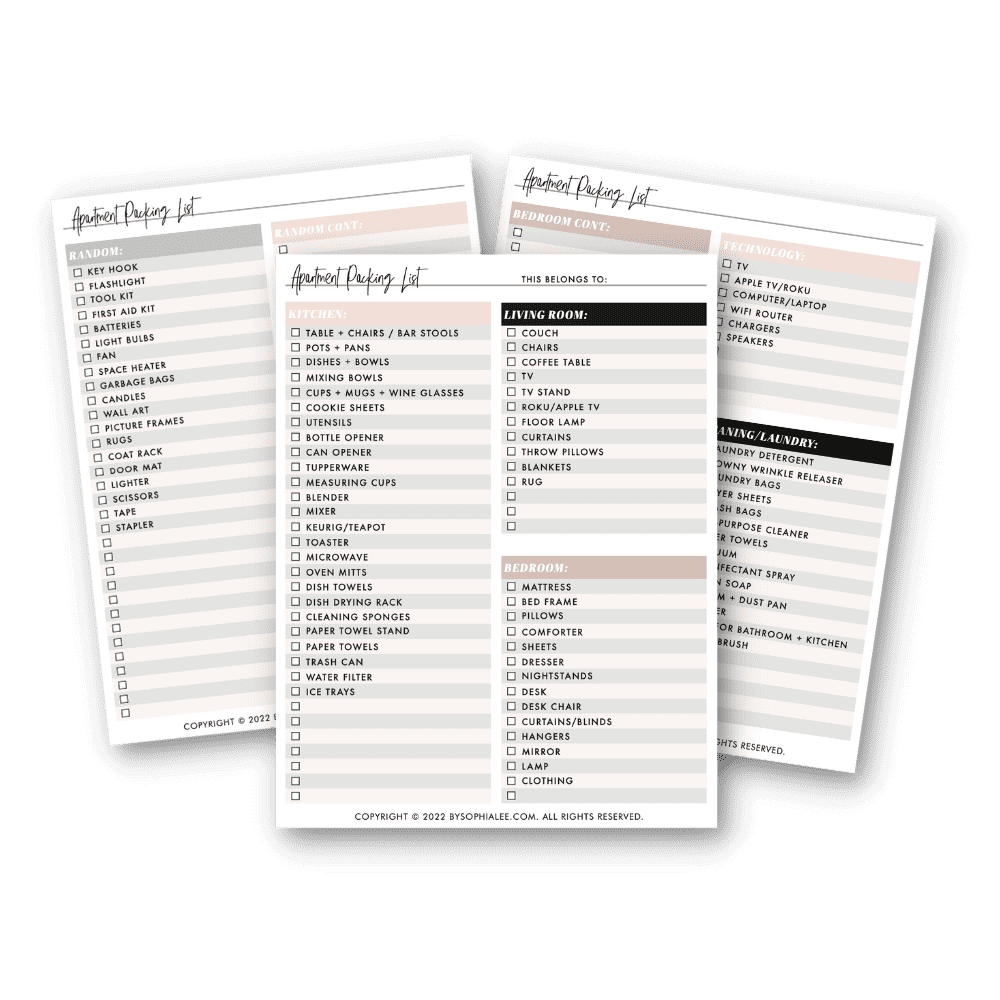 [tcb-script src="https://bysophialee.activehosted.com/f/embed.php?id=40″ type="text/javascript" charset="utf-8″][/tcb-script]
4.

Mental Note to Do Sticky Note Pad
I can't imagine how frazzled all bosses are, having these mental notes will make their lives so much easier!
5. Barefoot Dreams CozyChic Women's Socks
These are not your ordinary fuzzy socks, these are so luxurious and will definitely be appreciated by your boss!
"I really love my Barefoot dreams socks. The are soft, cozy & keep your feet warm on cold days & night."
6.

The Working Woman's Handbook
This is such a great female empowerment handbook that motivates women in the workplace! Perfect christmas gifts for boss idea.
"Devoured the first half of the book as soon as I got it. Saving the next half because I don't want it to end! The worksheets throughout the book are great for manifesting the life/ career you want"
7.

Wood Phone Docking Station
A boss has got a lot of things going on, and losing his necessities doesn't need to be one of them!
"Keys, wallet, phone, glasses- OH My! Easy to find these early in the morning. No more searching for your glasses, phone, keys!"
8.

Pilot G2 Premium Rolling Ball Gel Pens
These are literally the best pens ever. Your boss will be obsessed with them.
"These Pilot G2 10 gel ink pens are the best ever."
9. Leather

Protective Laptop Sleeve
If your boss is constantly working on their laptop, get them a sleek case to protect it!
"Looks expensive and it feels of great quality! The brown color looks authentic and even better than the picture."
10.

Voluspa Copper Clove Candle
This candle is absolutely gorgeous and will smell heavenly burning in their home or office!
"It actually smells great! Burns slow and even. I purchased the copper and it is stunning!"
11. Aesop Aromatique Hand Balm
If you have never tried Aesop hand balm, you're missing out! Treat your boss to some luxurious hand cream this Christmas!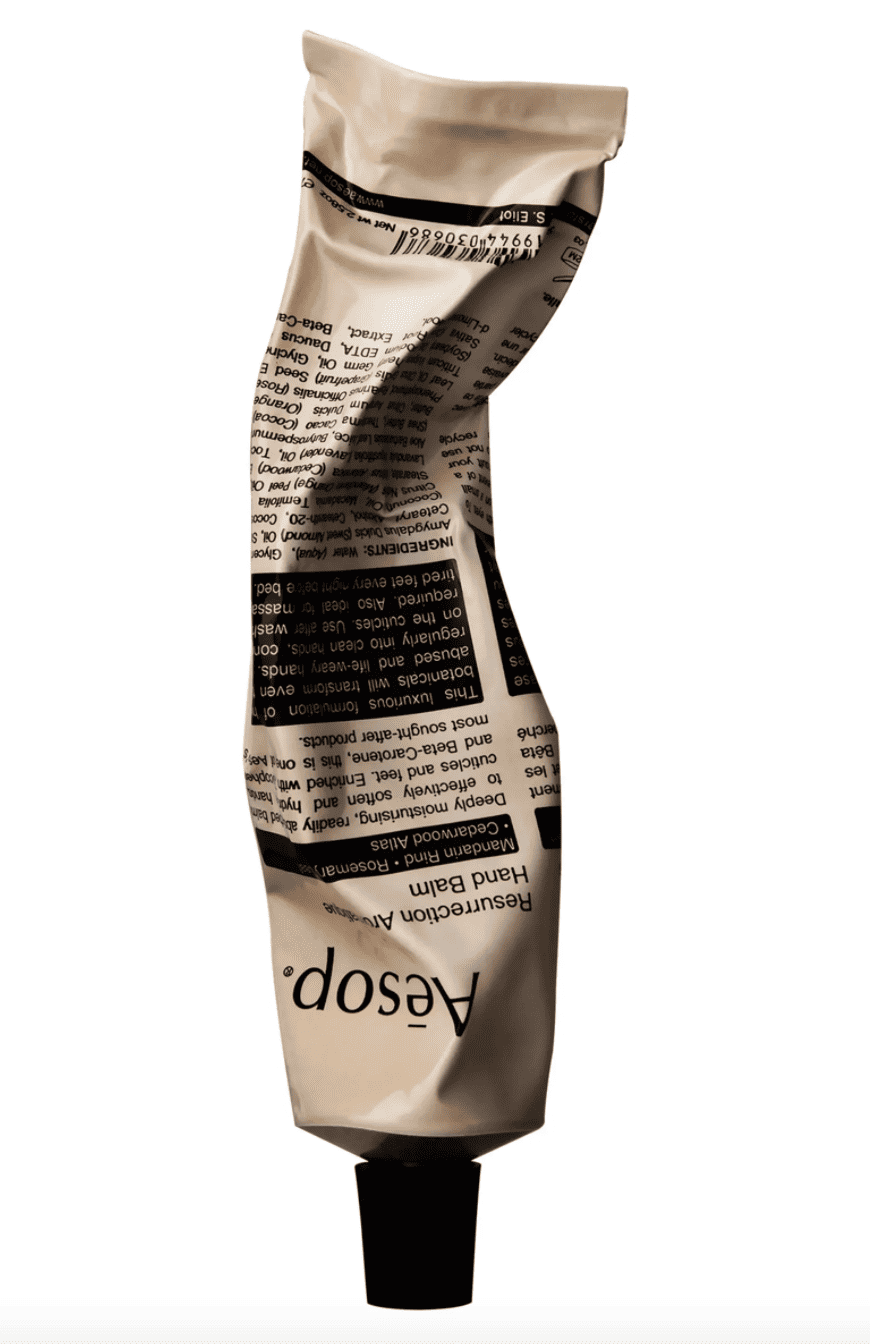 "This is by far the most amazing hand balm I've ever tried! I am in love!"
12. Food Planner
If your boss is a foodie or is constantly trying out some new diet or meal plan, they will love this food planner for the practicality and the look!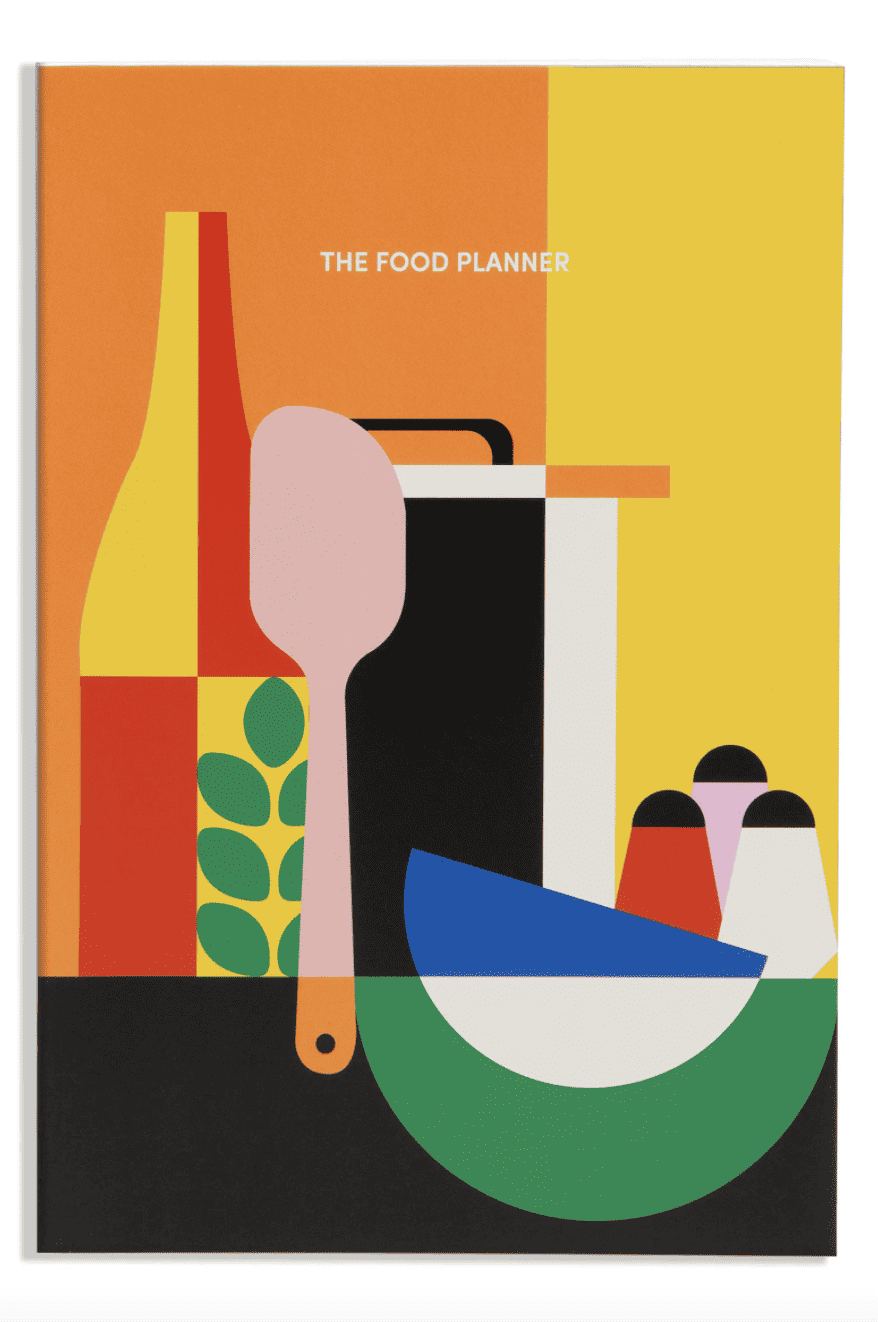 13. Taste Of The Season Coffee Gift Box
La Colombe coffee is just too good. If your boss is a coffee lover, they will be obsessed with this set!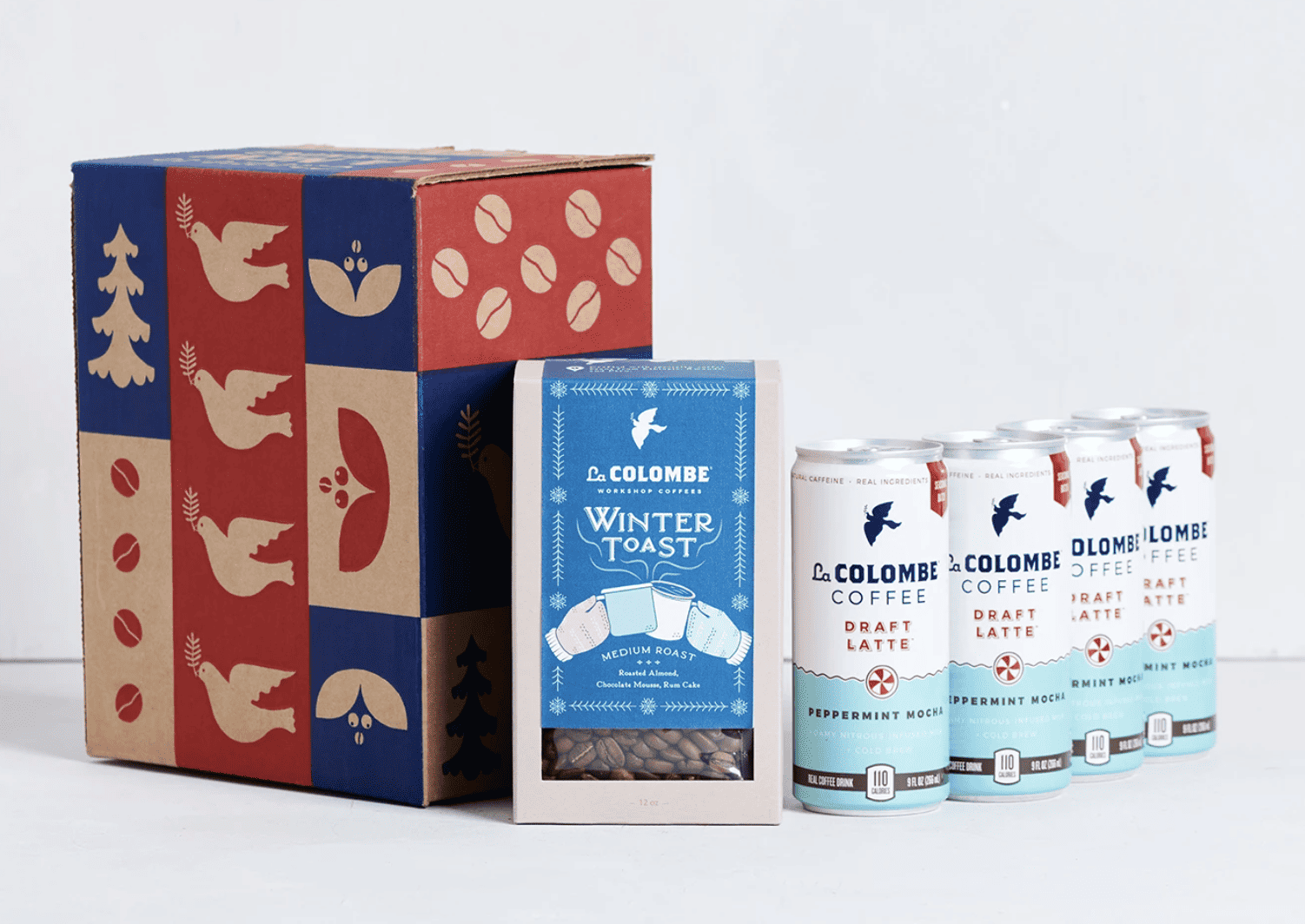 "I ordered this item as a gift, and the recipient was very pleased with it! They said the coffee is great."
14. Snake Plant Laurentii
I think a plant is such a fun gift. The Sill is an amazing company because they ship the plant right to your door. They even offer a plant subscription service which would make an even better gift! One of my favorite Christmas gifts for boss ideas!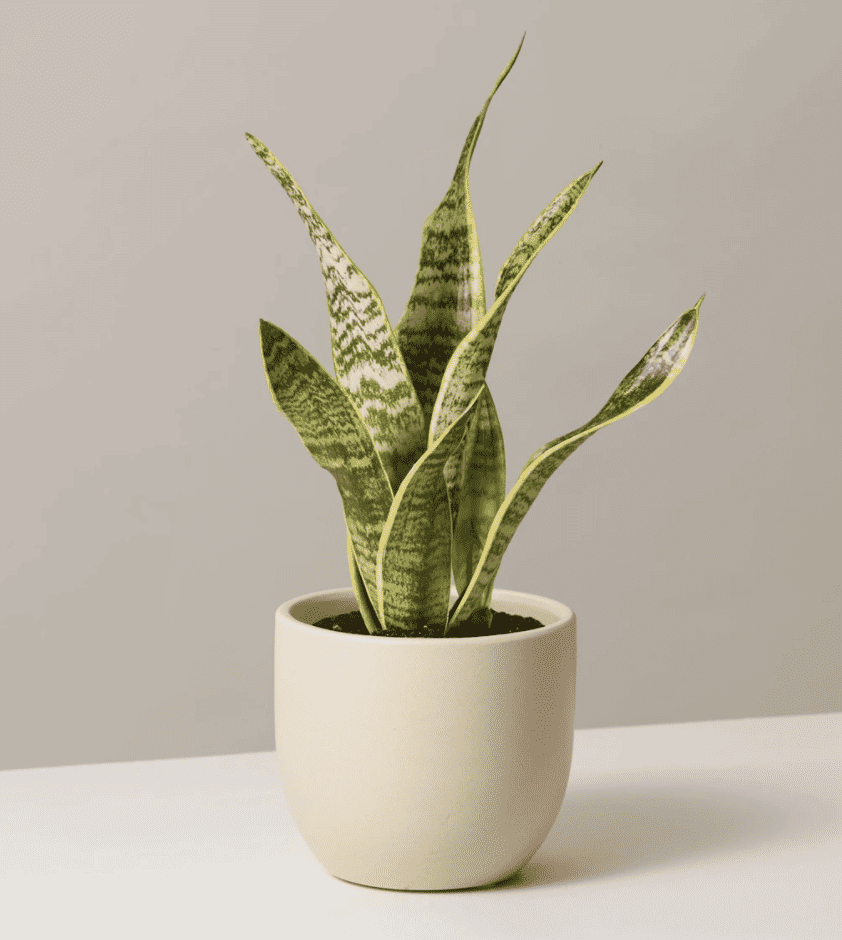 "The plants arrived safely and weren't difficult to take care of, which is why I've used The Sill many more times to buy green gifts for my mom and boyfriend."
15. The Jaguar Notebook & Notecard Set
This notebook and notecard set is so pretty, it looks like it could be framed in a museum! Papier is a BSL favorite.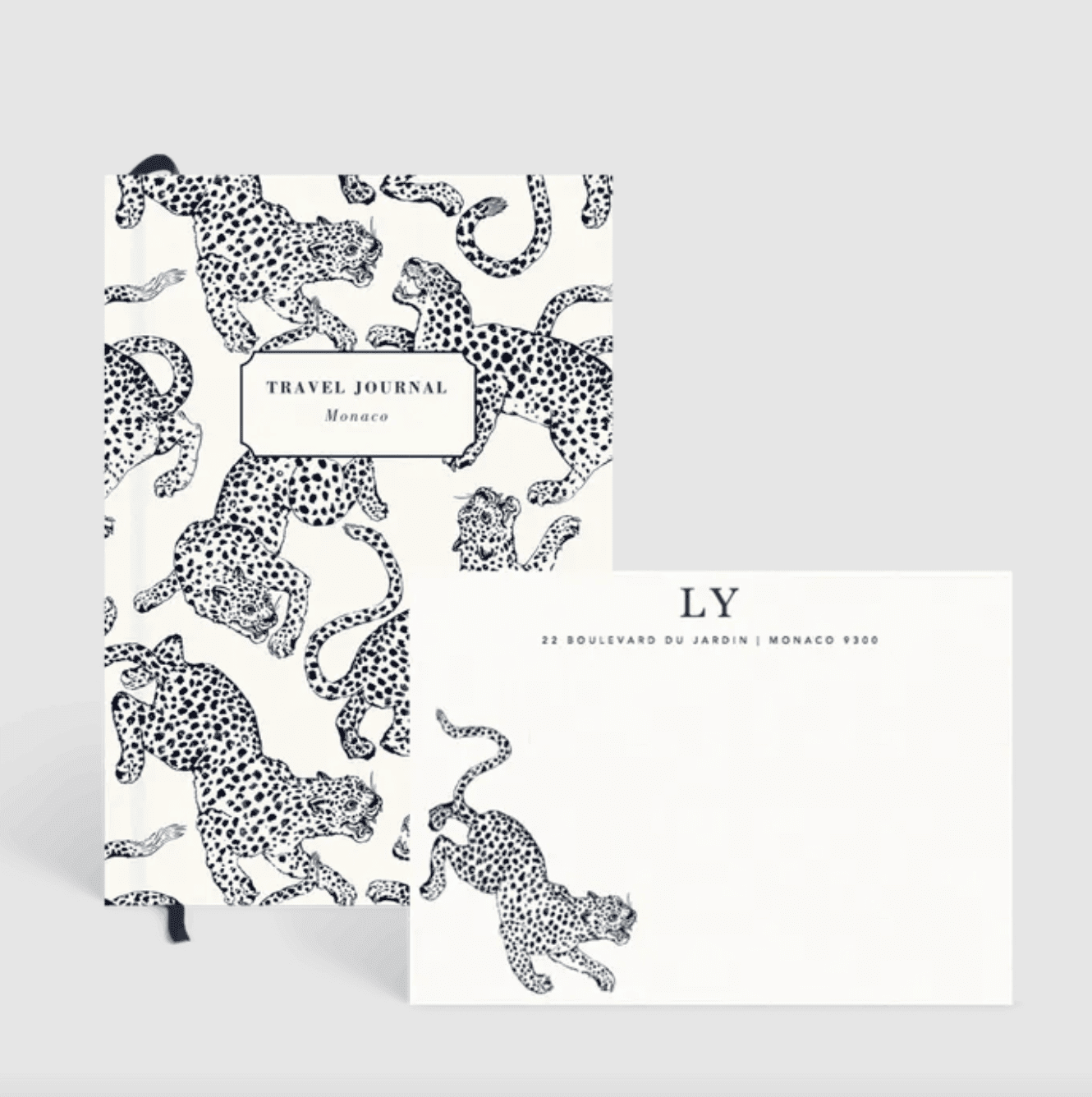 16. Vital Voices: 100 Women Using Their Power To Empower
This one is for your girl-boss boss! Nothing more inspirational than other powerful women!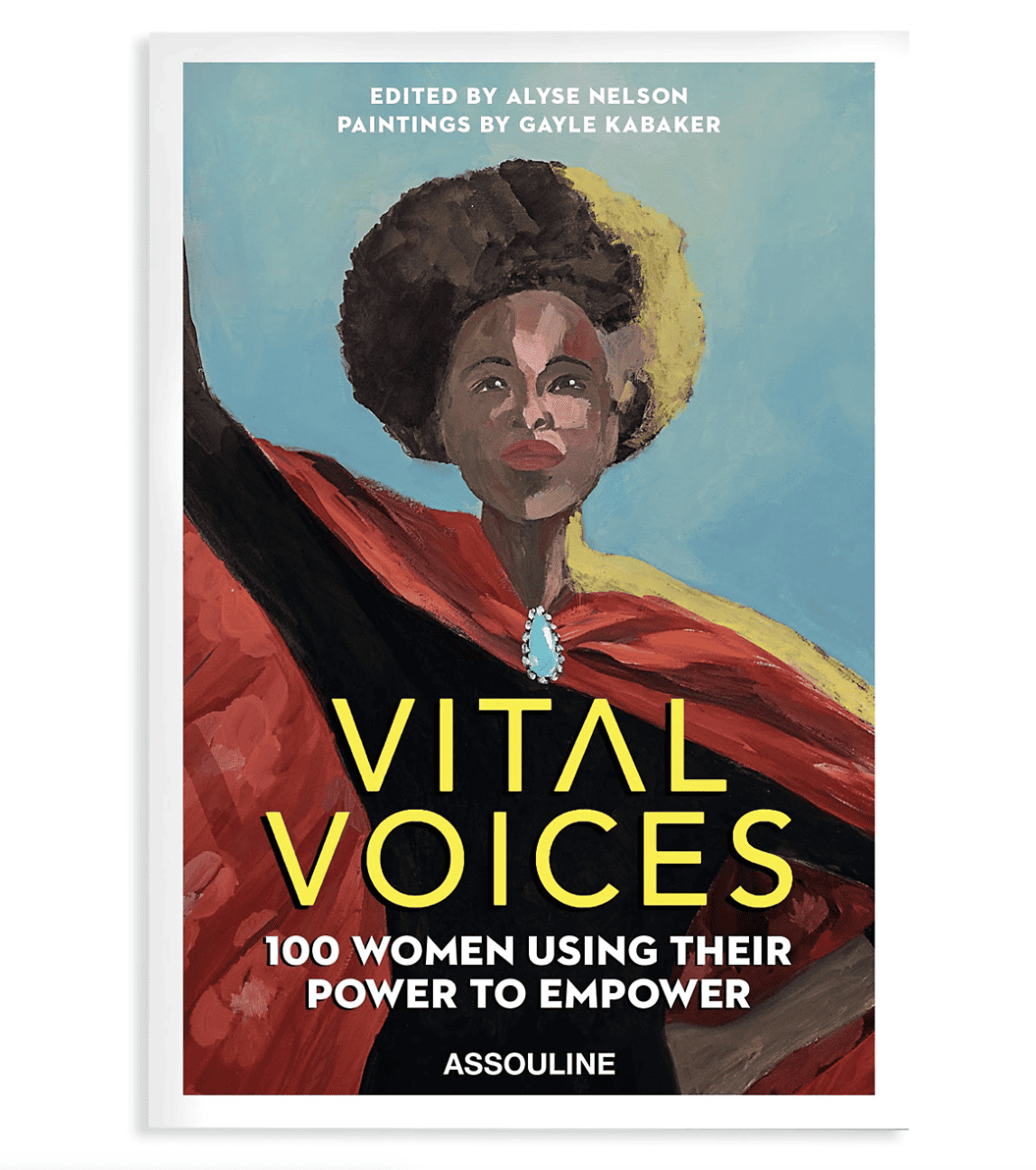 17. Slip Pure Silk Pillowcases
A Slip pillowcase is so luxurious. It will give your boss that comfort that they need after long days at work!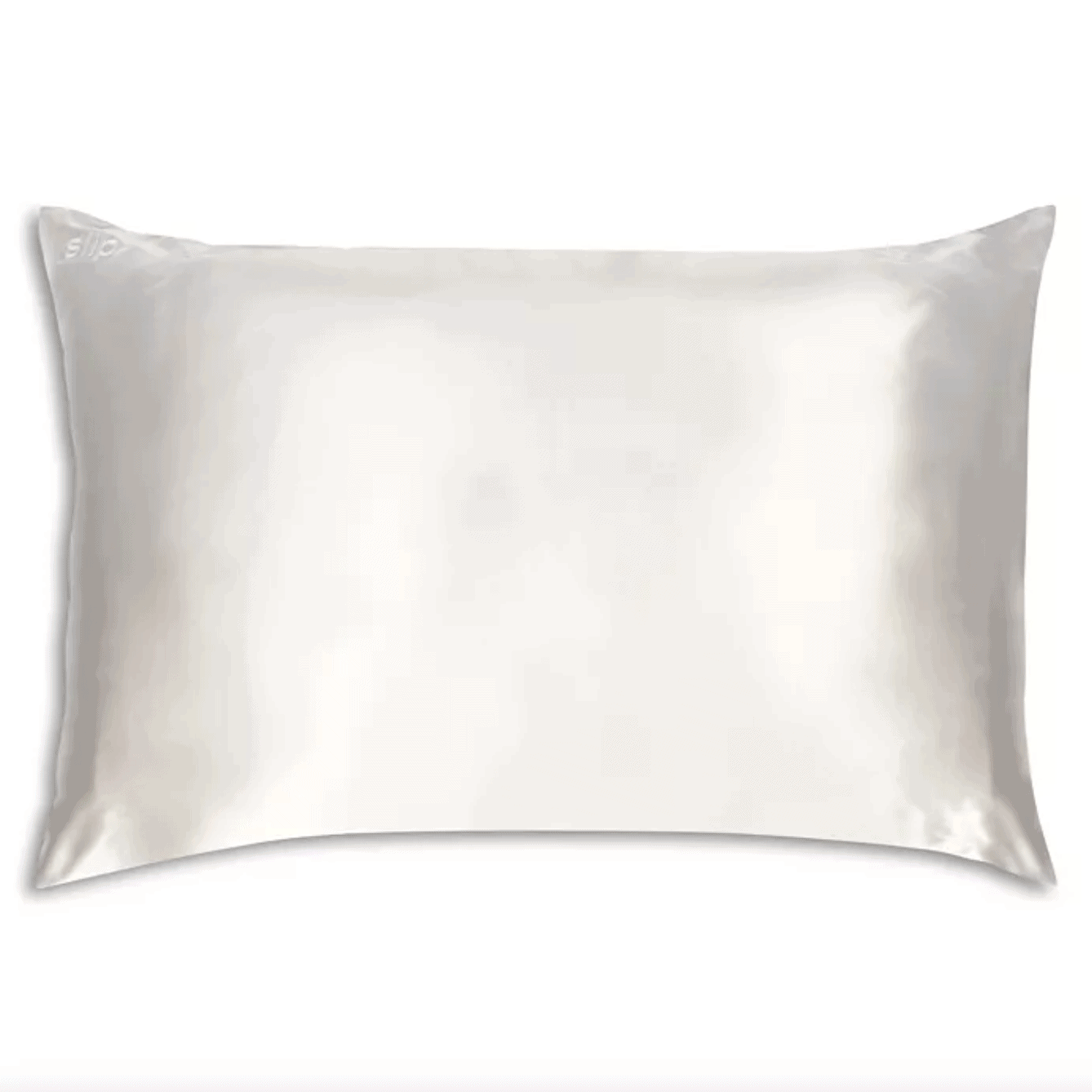 "Replaced all pillowcases and everybody loves them!"
18. Porter Water Bottle – Wide Mouth
Everyone loves a water bottle which makes this such a perfect Christmas gifts for boss idea.
Porter is one of my favorite brands for containers! These porter water bottles are so pretty and would definitely be appreciated by your boss!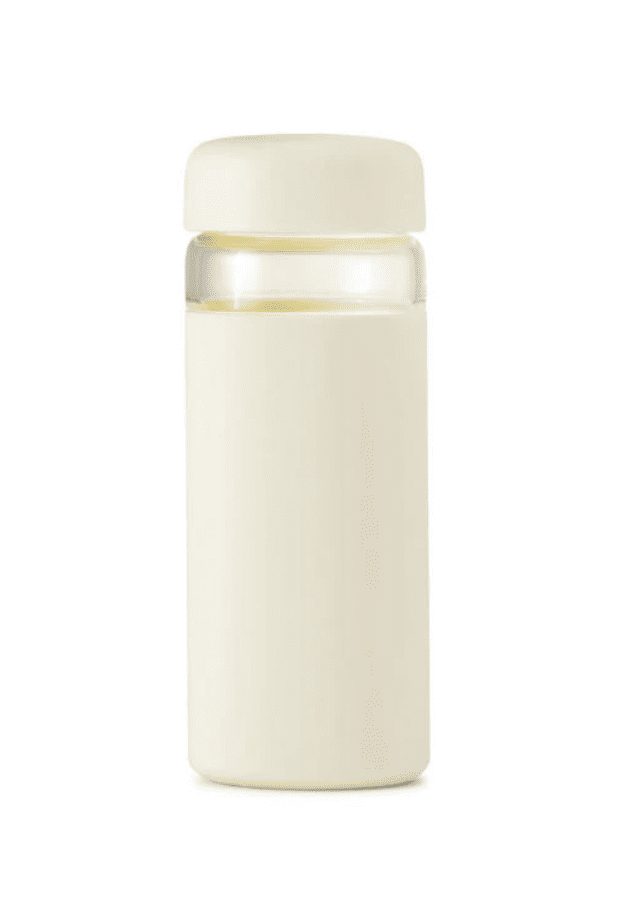 "I love this bottle! It's the perfect size – not too big, not too small. It's so cute and works well for any drink!"
19. Winc Wine Club One Month Subscription
Give the gift of Winc! With Winc, they can pick out four bottles of wine to get shipped right to their door!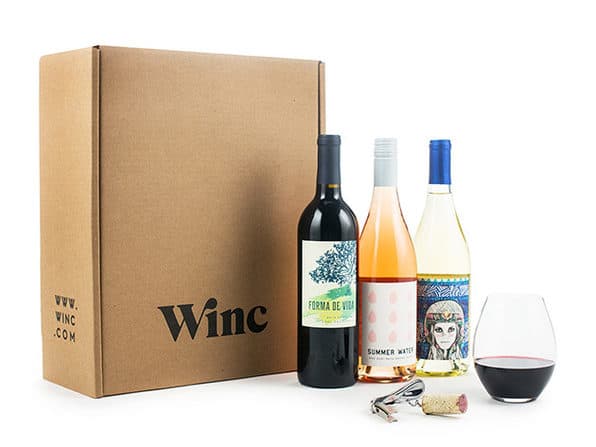 "Great selection. Fun to try new wines!"
20. Acrylic Desk Organizer
If you want to help your boss get organized, get them this acrylic organizer that will look orderly and stylish!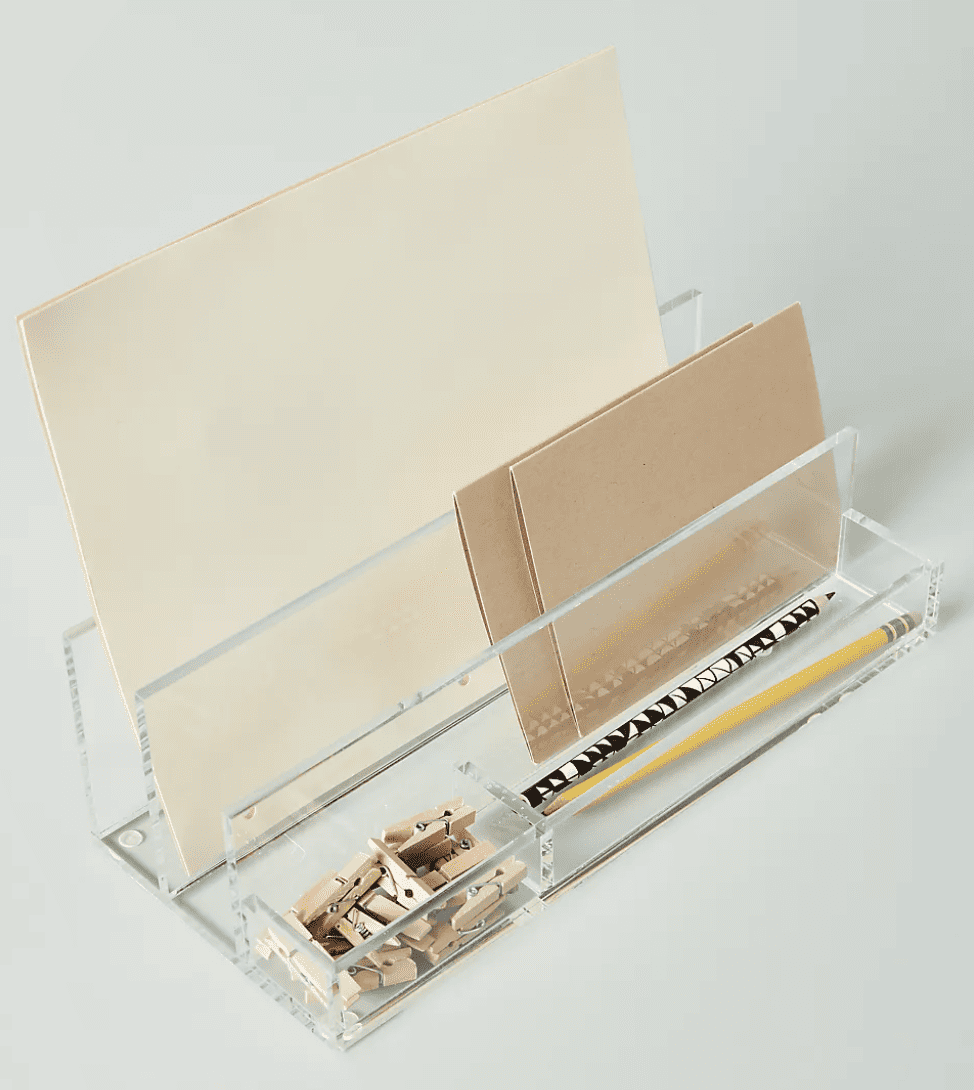 "I really love this organizer! its classy and quality is great."
21. Tony's Chocolonely Milk Chocolate Bites
Tony's Chocolonely may just be some of the best chocolate on Earth, and these minis would be the perfect desktop treat!
"I received this as a gift over a year ago and have ordered twice since. I would be sad to be without them."
22. Lululemon E-Gift Card
Everyone wants to treat themselves to something from Lululemon. Give your boss the gift of nice athleisure, and they will love you forever!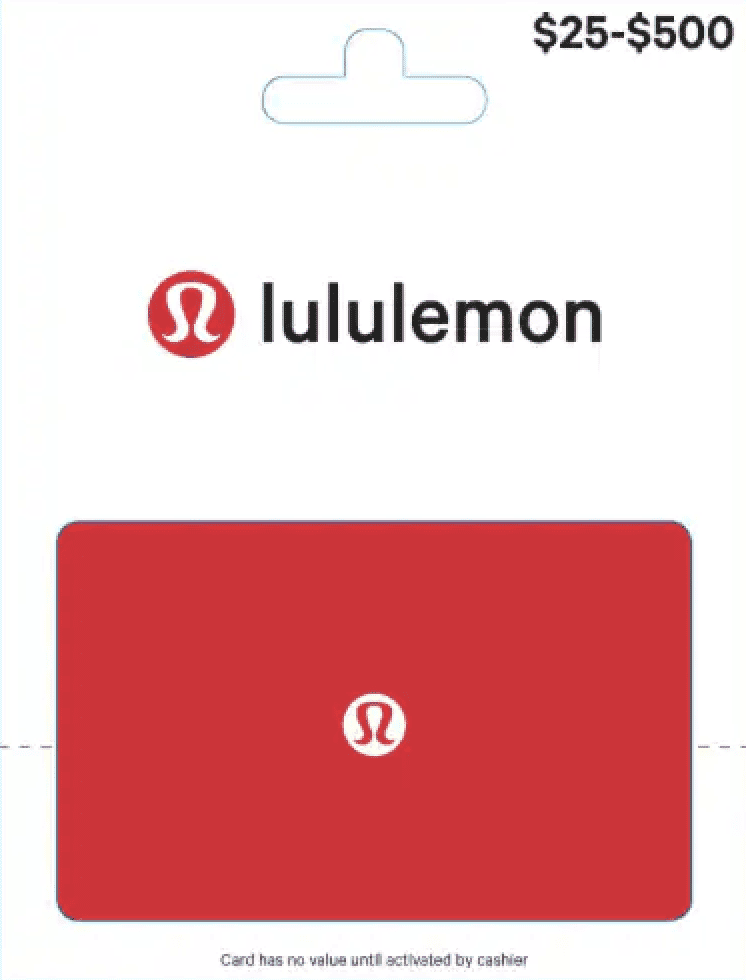 "Was so nice and easy to select this gift card and have it delivered to my friends on her bday via email when bought 2 weeks prior."
23.

Round

Non-Slip

Mouse Pad
This mouse pad is so chic and cute! It comes in a ton of colors so you can choose what your boss would like most!
"Love the color of this pad. It stays in one place like a magnet and feels good to touch. Highly recommended!"
24.

Milk Bar Soft-Baked Cookie Variety Pack
These cookies are heavenly! You can never go wrong with a food gift for your boss!
"I'm glad that I could get a multipack so I could try all 3 flavors of cookies!"
25.

UGG Mens Ultra Cozy Crew
Male bosses deserve cozy socks too! Treat them to some self-care they wouldn't normally give themselves!
"The person for whom I bought these wears them often. They are soft, warm and comfortable."
26.

Sugarfina Champagne Bears Candy Cube
These yummy champagne bears are the perfect way to celebrate your boss this holiday season!
"Texturally these are on a different level. Fantastic!"
27.

Redbox Movie Night Care Package
How cool is this? They get a Redbox movie of their choice and all of the snacks you could need for a movie night!
"They're my go to anytime I want to get an extra special care package for anyone. It's much more convenient for me just to order care packages than having to put them together."
28. P

hilosophy You're Amazing Gift Set
Philosophy products make the perfect gift. I want this myself!
"I just LOVE Amazing Grace products by Philosophy. I received the 2pc set and I can honestly say that it is Amazing!"
29.

Kiehl's – Ultimate Man Full Body Refueling Set
Your male boss needs some self-care products! Give him this super nice Kiehl's skincare set!
30.

Women's Cross Band Slippers
I have these slippers and let me just tell you, they feel sooo luxurious. Your boss will LOVE these!
"My Ugg slippers were $100 and are nowhere near as soft and comfy as these for a fraction of the cost."
31. Maude Tub Kit No.1
Give the gift of relaxation and treat your boss to a tub kit with bath salts and milk bath powder!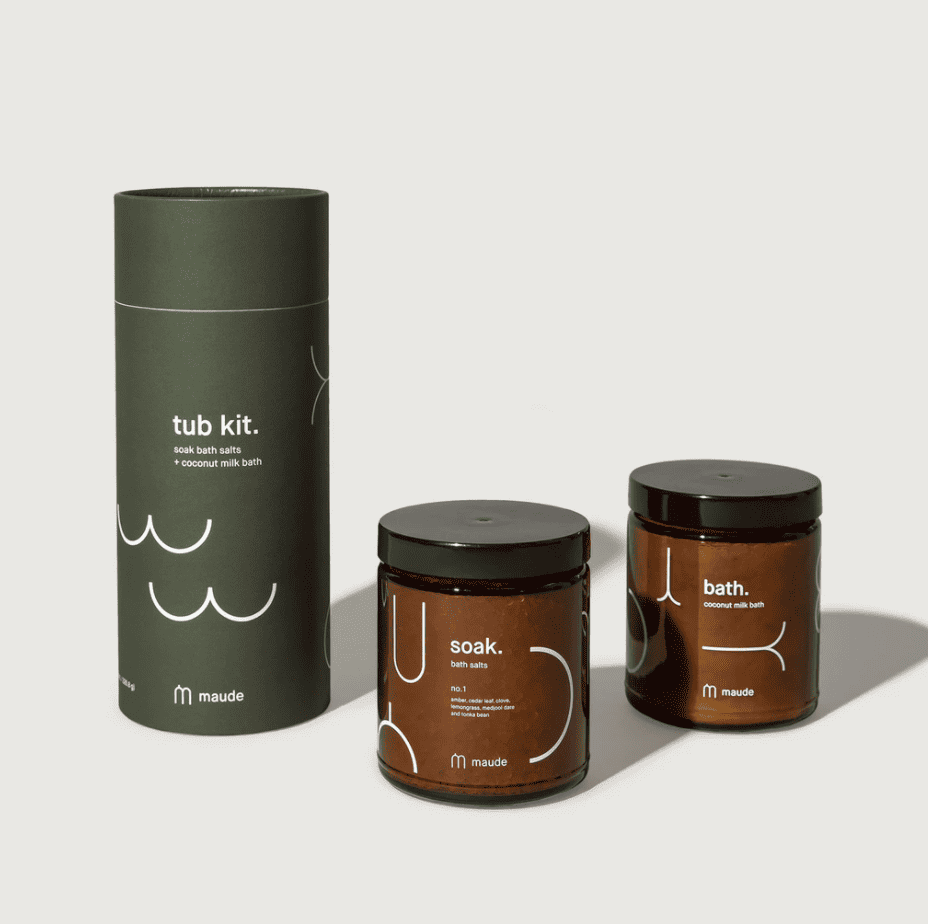 "Maude really has the best quality products. Hands down."
32. Urban Stems Classic Flower Subscription
This is the coolest thing! You can give your boss a flower subscription box that will be delivered to them as many times as you'd like!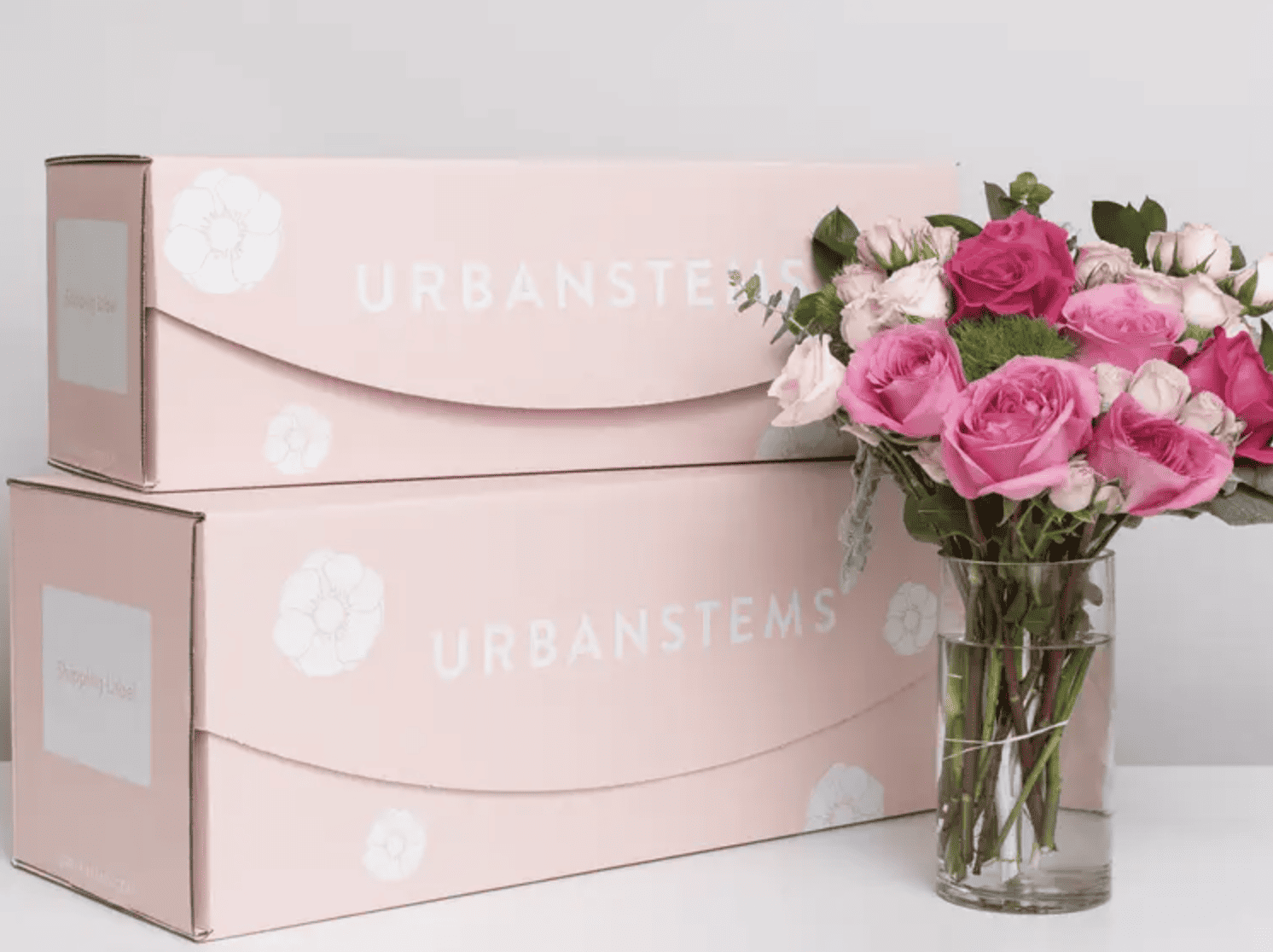 "The flowers are so bright and beautiful! I was worried about delivering to her office due to covid, but they hand delivered it with ease."
33. Casamigos Cocktail Mix Gift Set
Is your boss into making cocktails? This Casamigos cocktail mixer set is so cool and would pair perfectly with a bottle of tequila!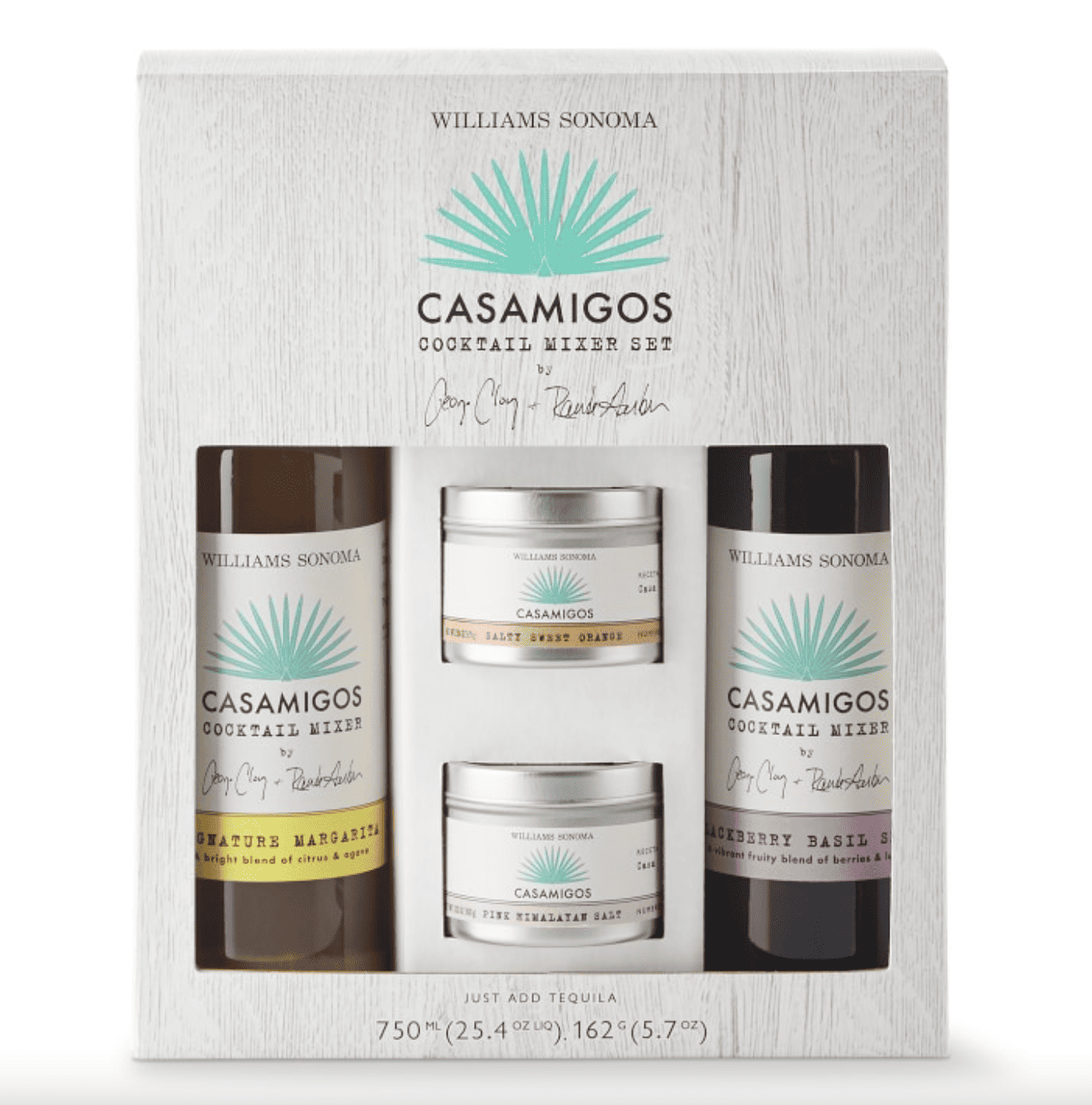 34. Custom Family Photo Christmas Ornament
I am obsessed with these ornaments. How sweet is it to give your boss a custom gift? Stalk their Facebook and find a good photo!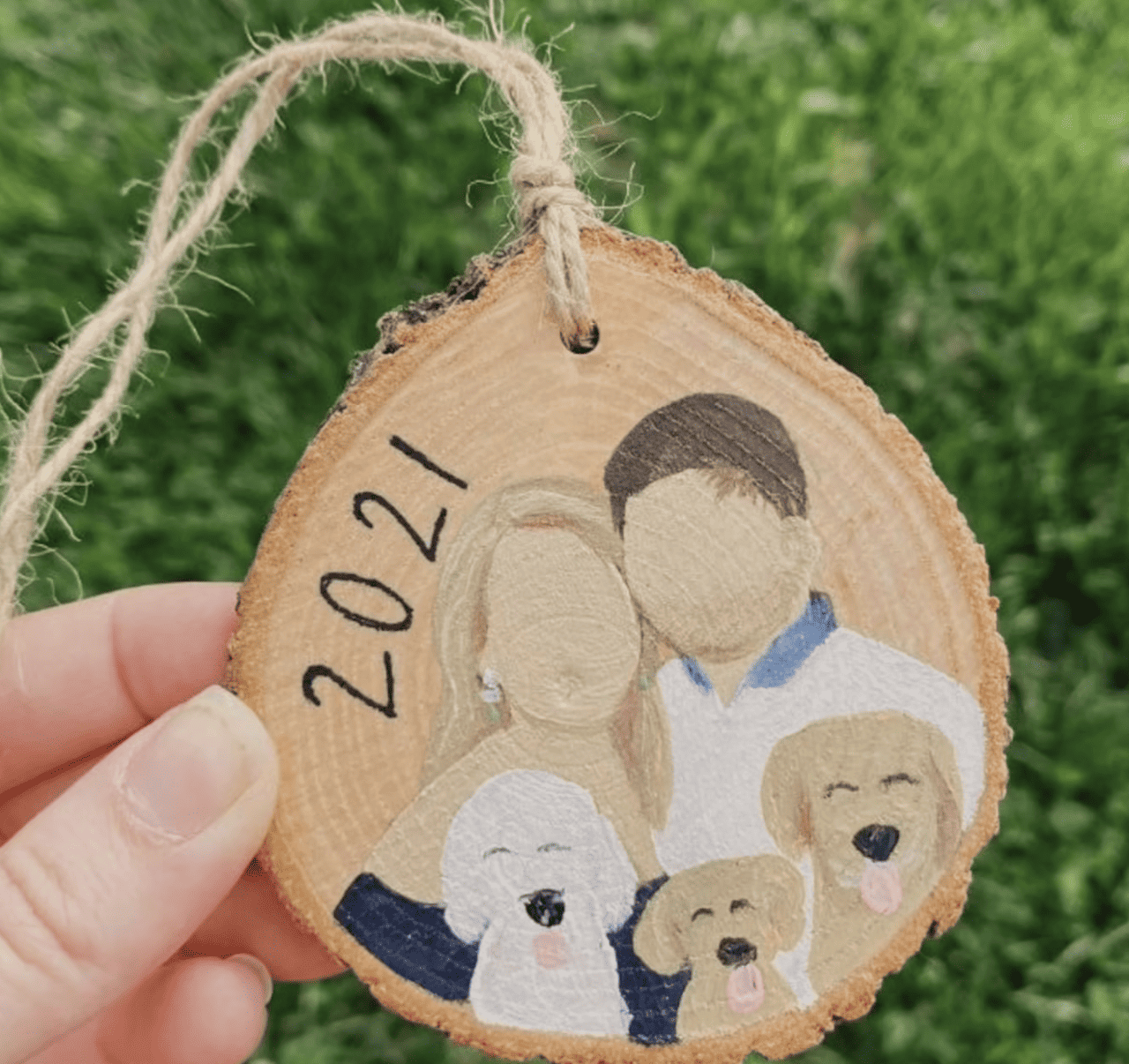 "I absolutely love the ornament! It turned out exactly how I had pictured it!"
35. Personalized Leather Business Card Case
If your boss is known for handing out business cards, give them this personalized business card holder! They will definitely get good use out of it!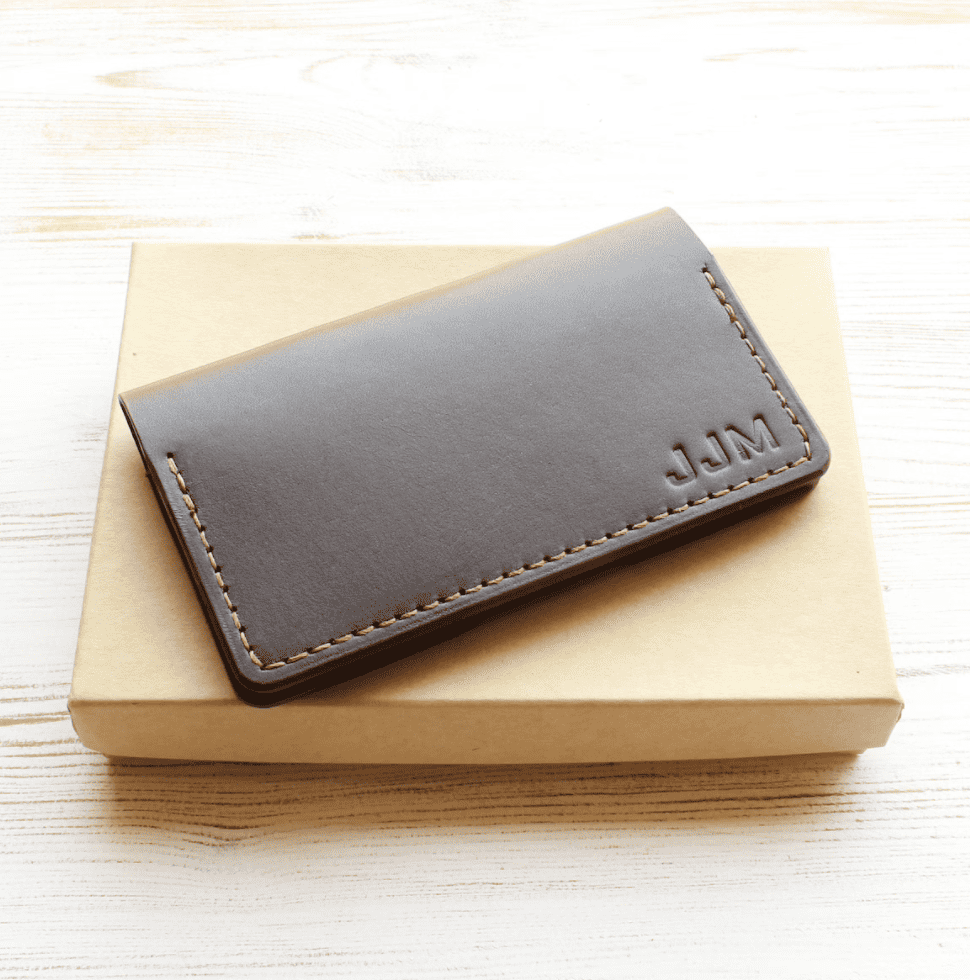 "The embroidery was perfect and the leather is great quality. It is a perfect size too which I love. HIGHLY recommend."
36. Mini Cupcakes Holly Jolly Gift Box 25-Pack
Baked by Melissa mini cupcakes are so yummy and will definitely be enjoyed by your boss!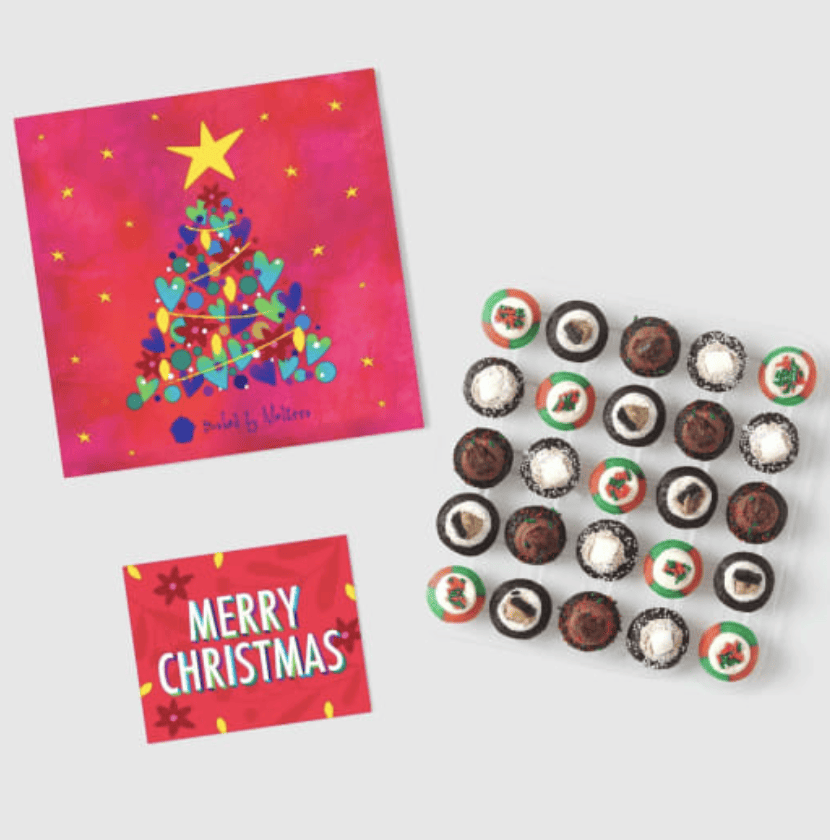 "Just received this gift and it is a beautiful, delightful, delicious surprise!"
37. Jack Rudy – The Old Fashioned Kit
Love the look of this packaging and I think your boss would have so much fun making an old-fashioned too!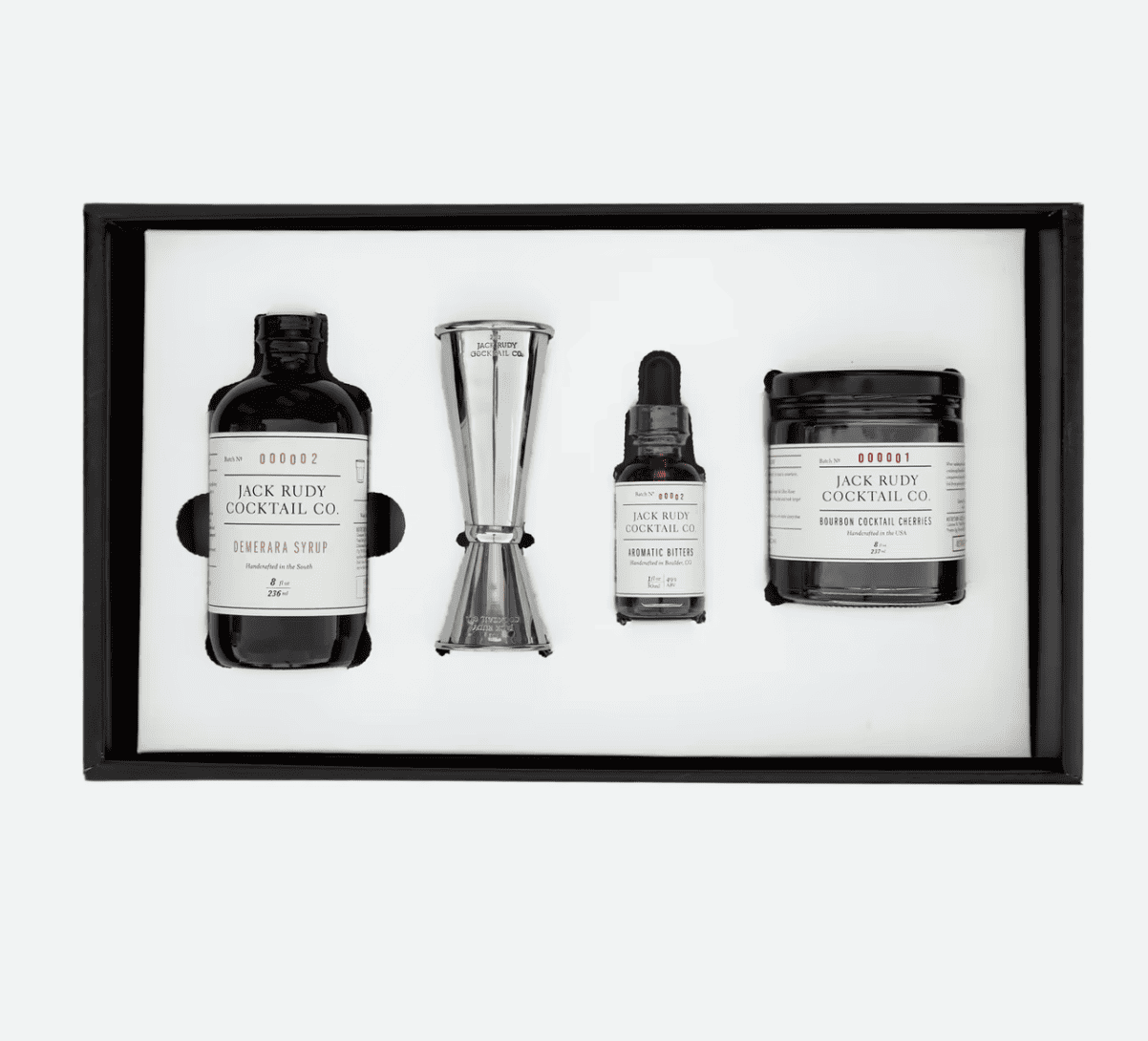 "All you need is a bottle of your favorite whiskey to build the perfect Old Fashioned"
38. Deluxe Tea Assortment Sampler (25 Drops)
Tea drops are so cool and such fun packaging too! This would be a fun gift for your boss to try out this holiday season!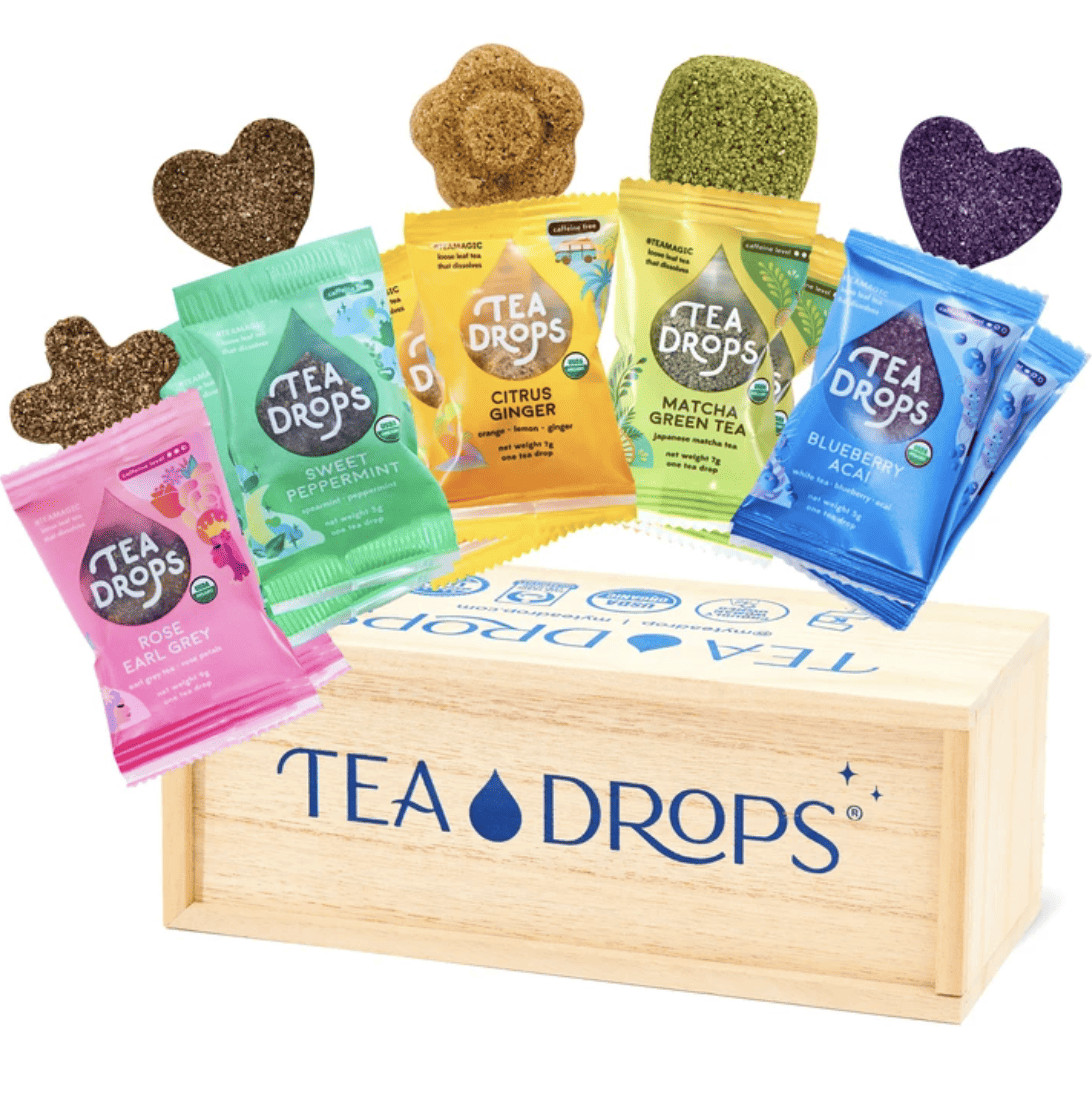 "I bought this for my mother in law and my mother and they both loved them! The flavors are good and not too sweet."
39. Williams Sonoma Italian Pantry Gift Crate
Yum! This Williams Sonoma Italian pantry crate is filled with so many yummy things perfect for the holidays!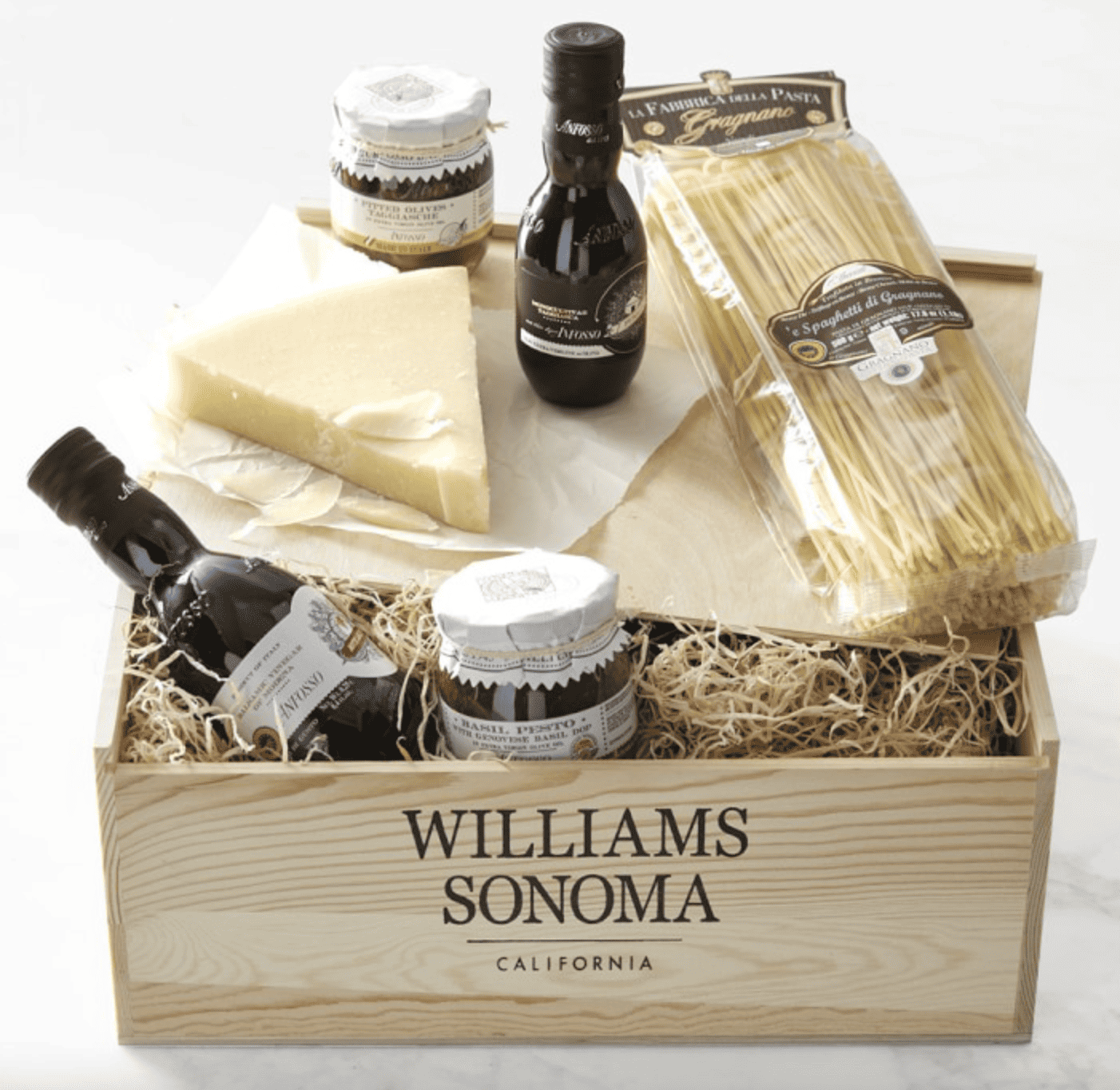 40. Dried Bouquet
For the boss who can't keep a plant alive, get them this bouquet that can last for months and months. If they are super into home decor, they will be obsessed with this too.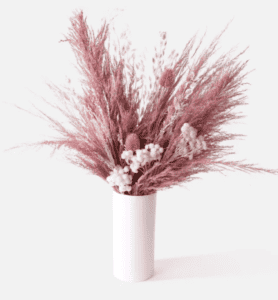 "For those looking to make a lasting impression, an arrangement from our Dried Bouquet Collection is the perfect pick. These dried stems can last for months to come."
41.

Bento Lunch Box
This bento box is so good for your boss to bring their lunch to work with them!
"It's very well made and durable, and it looks great sitting on your work desk."
42. Cleaning Gel Dust Cleaner For Keyboard
This is so handy for a boss who is always typing away at their keyboard. This will help them keep it clean!
"This is a very effective product. You just press down and roll across your keyboard."
43.

YETI Rambler Insulated Mug with Lid
So many gifts for the coffee-loving boss! This YETI mug will keep their coffee hot all day!
"Wow, what a great product. I've transitioned from a regular coffee cup to this. I was always reheating my coffee but no longer."
44.

Alpine Swiss Mens Cotton Terry Cloth Bathrobe
I can say it a million times, but your male boss deserves some pampering too! Give him this bathrobe, and he will definitely use it!
"Far and away the best robe I ever had, it's so warm and plush. The sleeves are long enough to cover my long arms and the length goes below my knees."
45.

Soft Leopard Throw Blanket
This is a total look-alike to the barefoot dreams blanket that is very expensive! So cozy!
46. Doordash Gift Card
Let's be honest, your boss probably doesn't have time to make themselves lunch and dinner every day, so door dashing is a reality most bosses know well!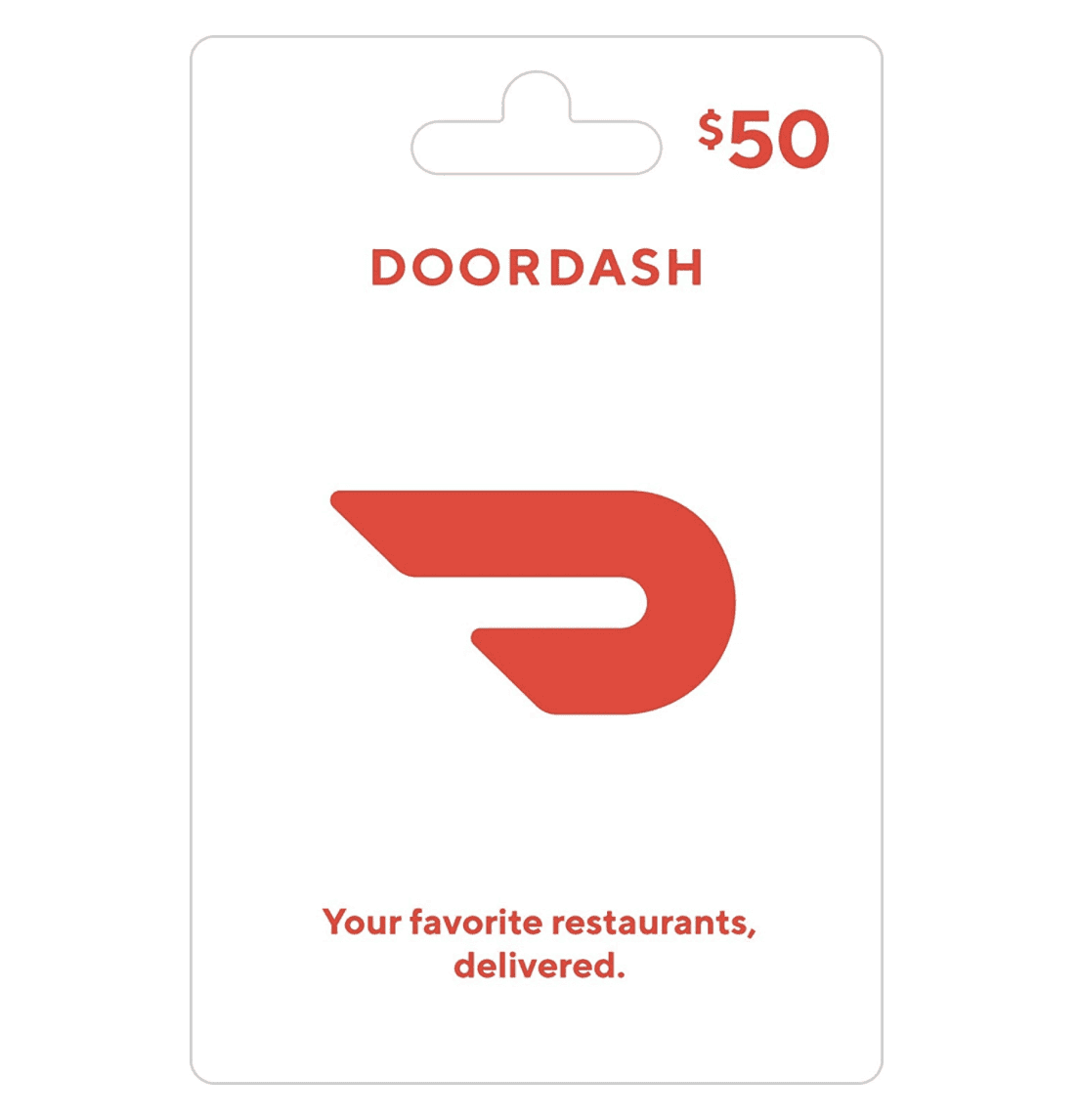 "My son lives in the city and uses DoorDash often so it was a great gift. Amazon makes the gift card shopping fast and easy!"
47.

Stone Essential Oil Diffuser
An essential oil diffuser will give your boss the relaxation they need in their office or their home!
"I have had several diffusers and this by far is my favorite looking one. The quality is amazing and it functions very well."
48.

Bread Making Kit
If your boss is into baking and is looking to pick up a new hobby, get them this bread-making kit!
"The package is really nice and I was surprised when it arrived, this can be a great gift for bakers like me."
49. Catch-All With Built In Wireless Charging Pad
This catch-all is perfect for your boss to keep on their nightstand (or on their desk at work) to keep them organized!
"Love this valet tray. Also the wireless charger can come out so I am using it somewhere else. Great quality for the price."
50.

Custom Sushi Night Ticket Voucher
How cute is this custom certificate?? Attach this printable with a gift card to the best local sushi restaurant near you!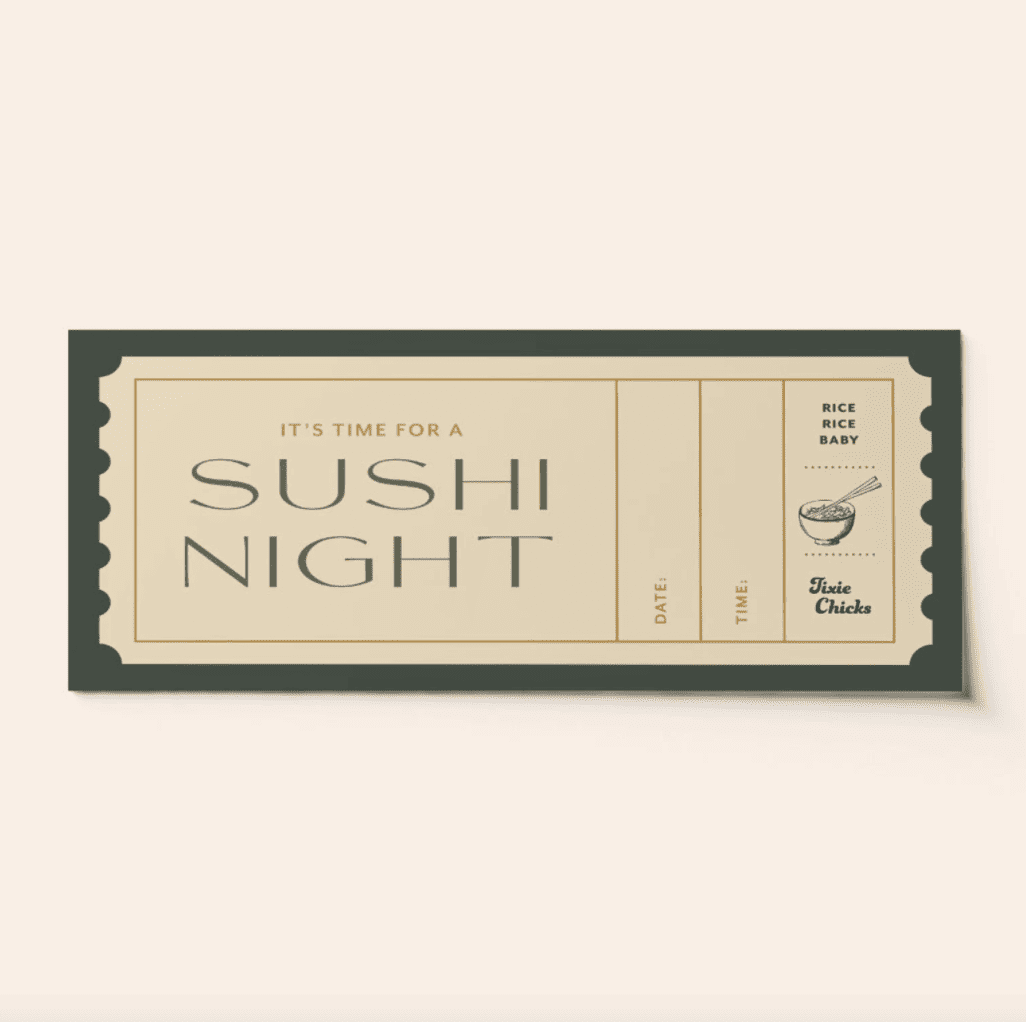 "My husband loved getting this for Christmas! He not only loved getting a sushi night but he thought this printable was a great way to show what he got."
51. Otis Martini Glasses, Set of 4
Cheers! Gift your boss some pretty glassware that they will definitely use throughout the holiday season!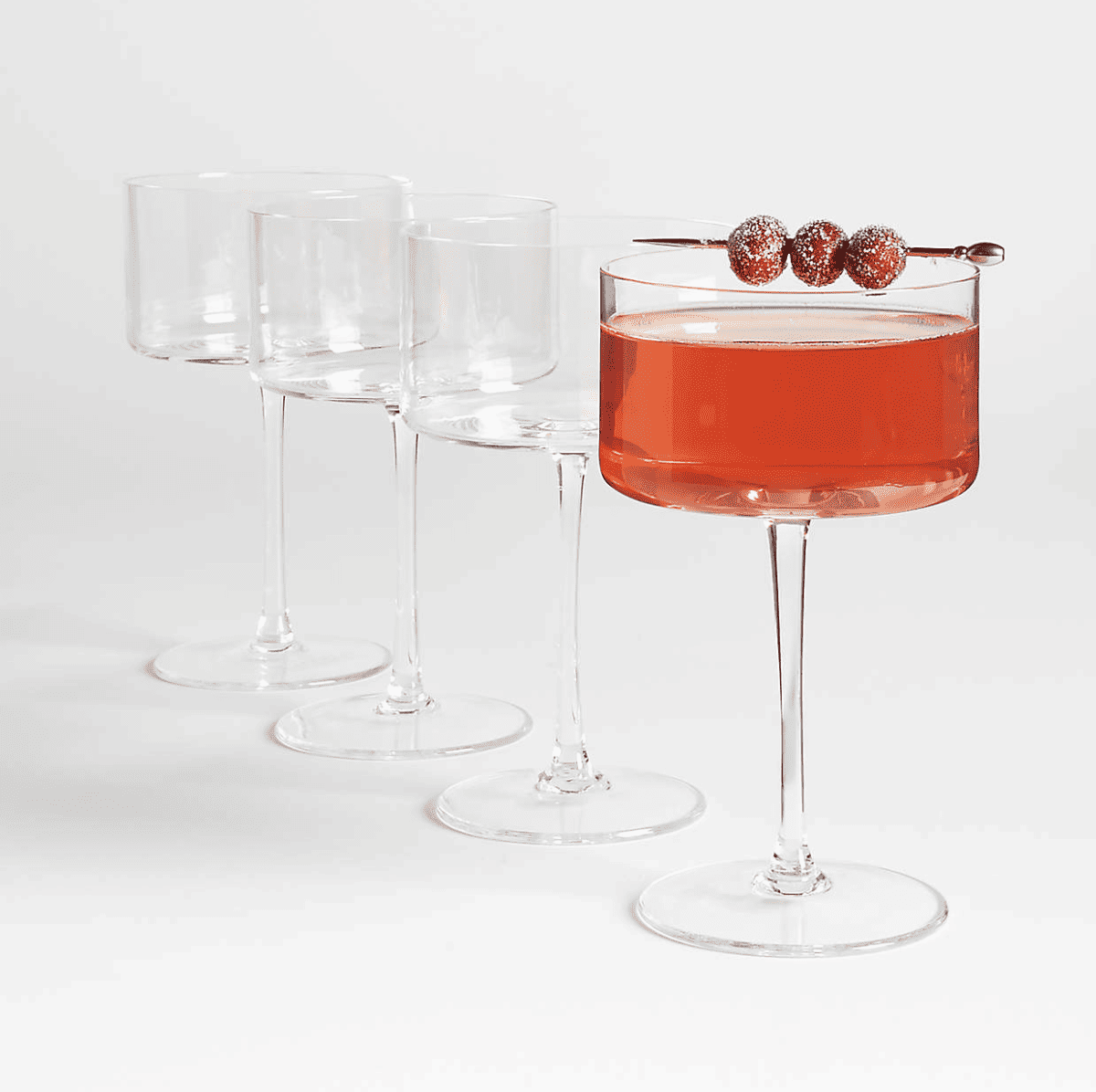 52. Blue Apron Meal Gift Card
Blue Apron will be a game-changer for your boss when making dinners! The best part is, they will think about you every time they make a Blue Apron meal!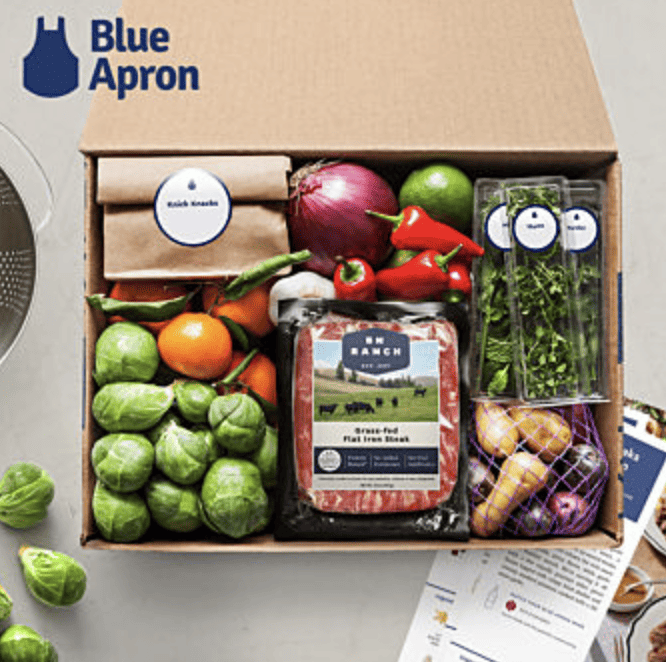 "If you're looking for a smart and easy way to eat great food and save yourself time and money, then meal delivery plans are a great choice."
This post was all about Christmas gifts for boss.
Other Posts You May Like: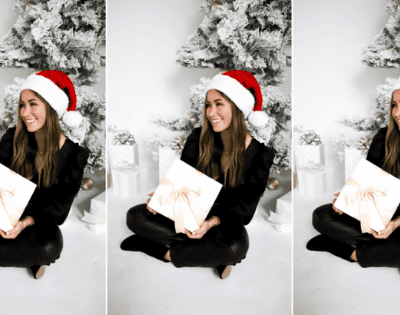 GIFT GUIDES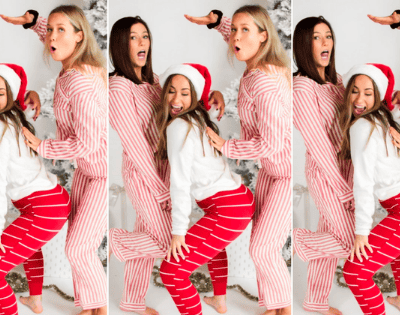 GIFT GUIDES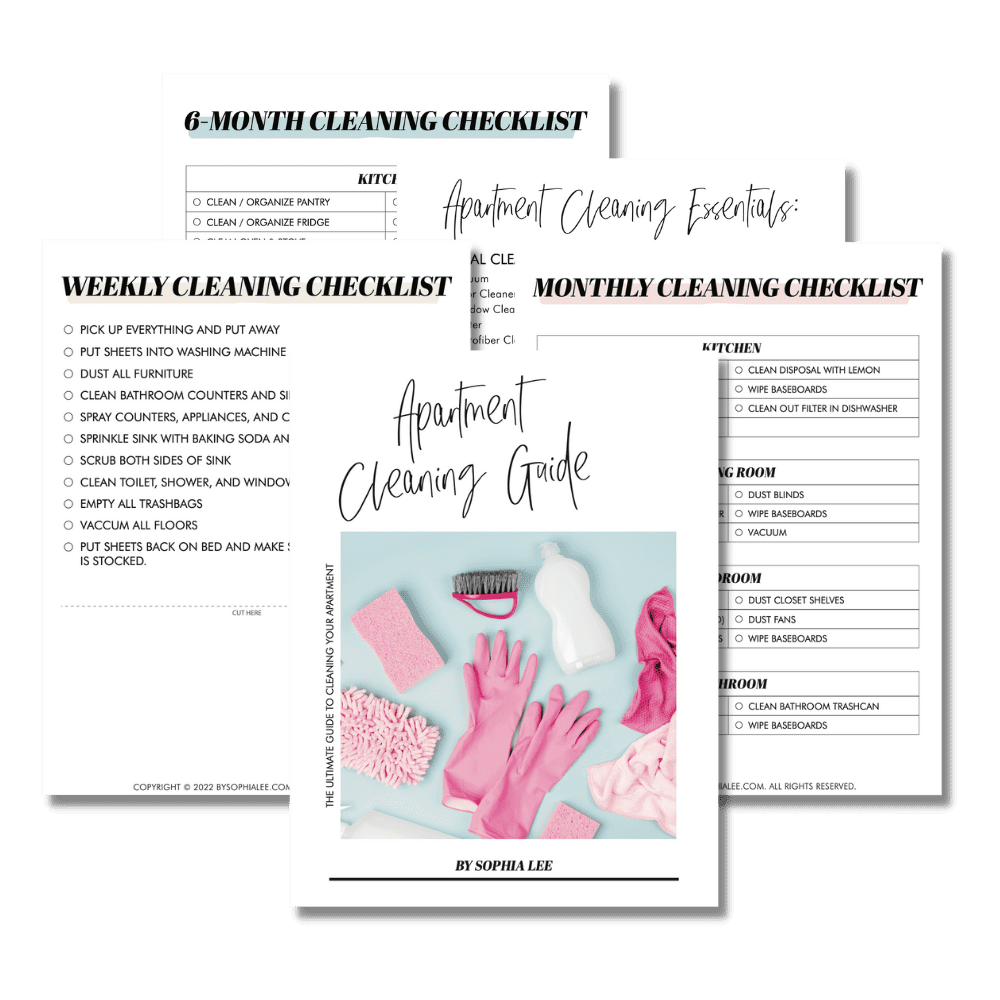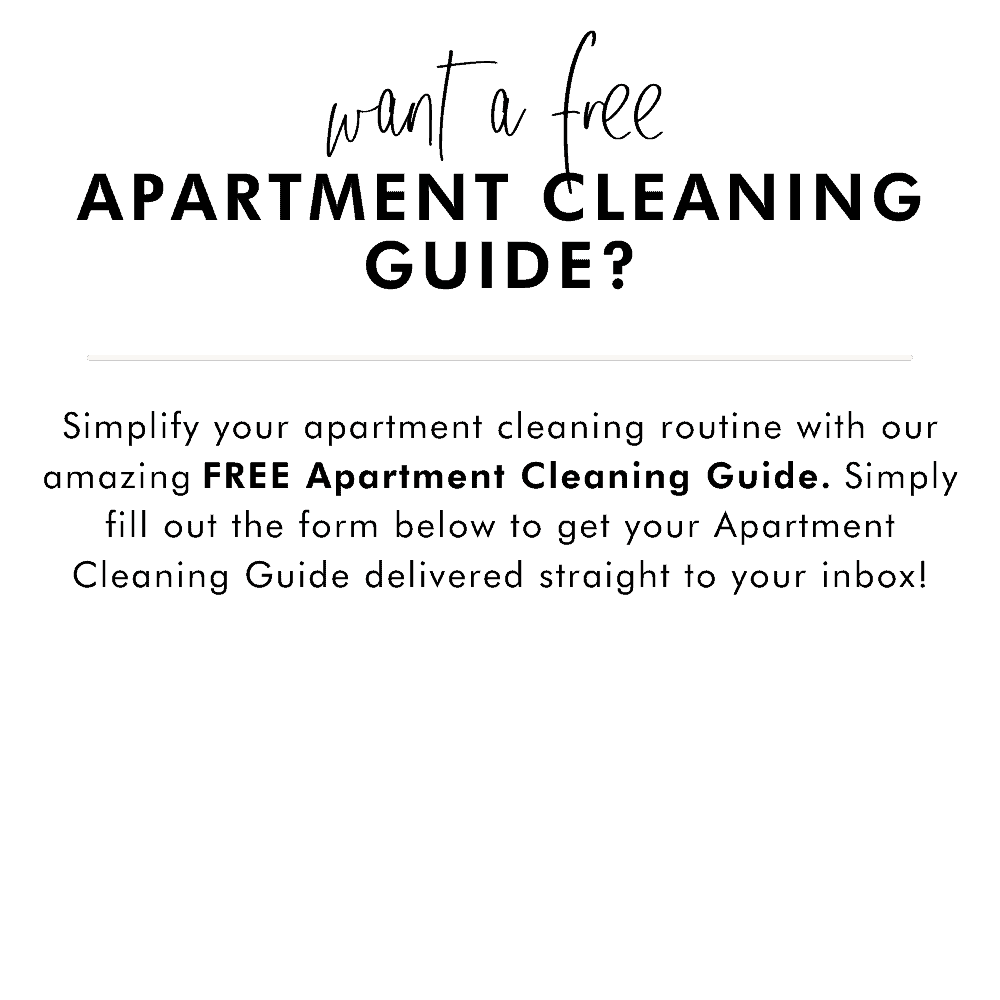 [tcb-script src="https://bysophialee.activehosted.com/f/embed.php?id=38″ type="text/javascript" charset="utf-8″][/tcb-script]