Hey everyone! I am trying something new here - showing you exactly how much I make every month and how I am paying off over $30,000 of debt. Yep, you read that right... $30,000 in debt at 20 years old. I am going to divide it up to show you how I am making money and where I am putting it to pay off my debt while still living a happy, social life and being a full-time college student.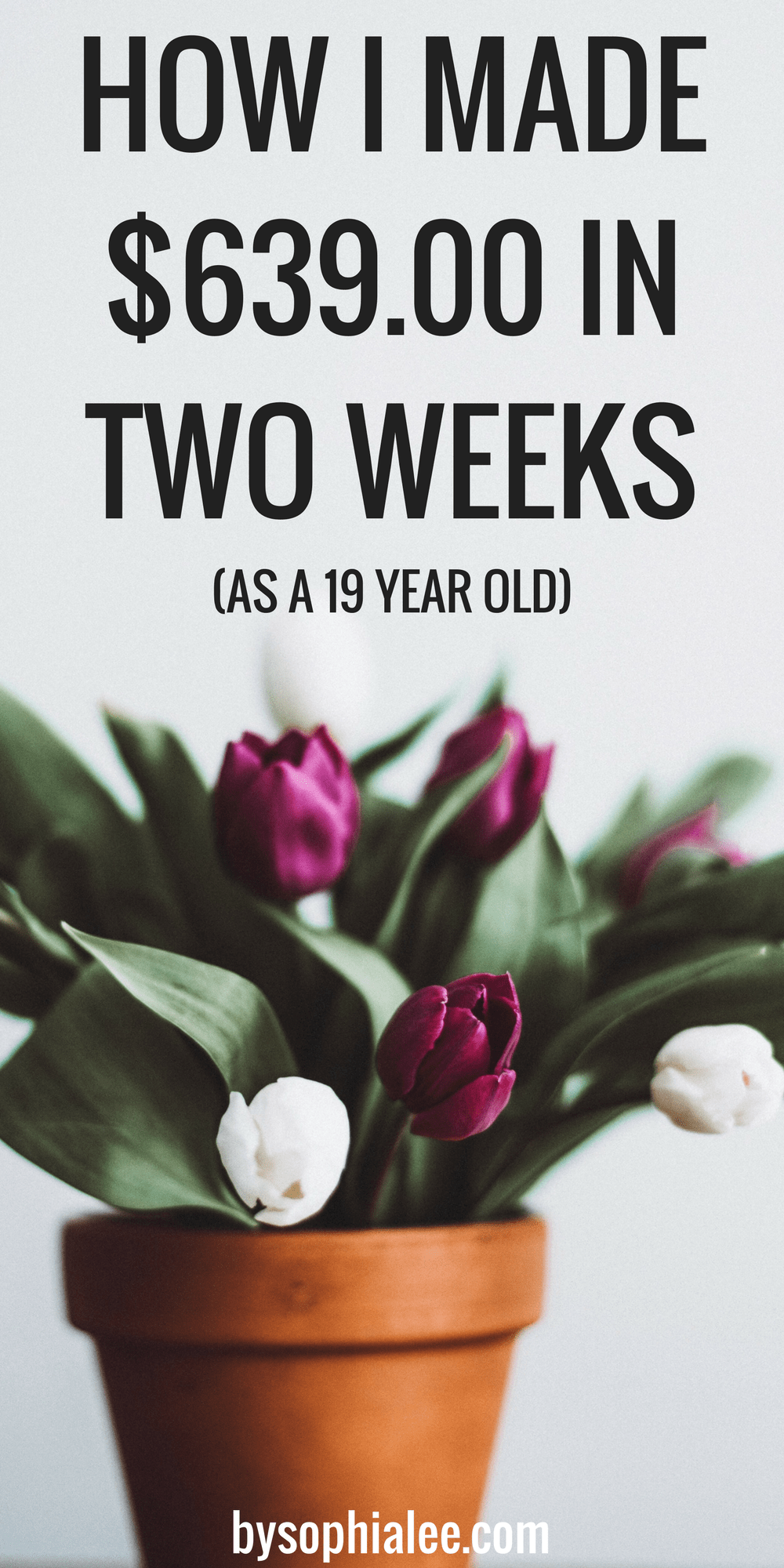 August was filled with big events.
August was a month packed with big events. My mom and sister moved to New York, I traveled to Baltimore to visit family, Ben (my boyfriend) left for college, and I transferred/moved in to a new college. While this is all pretty exciting, it really affected my monthly income. In July, I discovered Dave Ramsey. I read his book Dave Ramsey's Complete Guide to Money and learned SO much about money. I felt that I didn't know a lot about money, so this really helped me learn how to affectively save, invest, and pay off debt. I highly recommend the book to anyone, but especially college students as I feel we were not taught this in classrooms but it is extremely important for real, everyday life.
Because this is my first month doing an Income Report, I am going to go over all my debt with you, broken up, so you can see exactly where I stand with that.
This is the amount of debt I am in.
College Loans: $26,974.00
Car Loan: $4,511.04
Basically everything I have, I pay for myself. I purchased my car in November and put $2,000 down on it. I have been making monthly payments of around $150.00 but do not want to be doing this for four years (which is my loan package). Last month I put over $1,000 extra dollars to it which I was so happy about it! I was hoping to put extra money towards it last month, but with the start of college (hello books that were way more than I thought!) and my blog crashing, I had unexpected expenses that I didn't budget for. Because I am paying for college by myself, I have had to take out loans for everything which is where the majority of my debt comes from. I want all this debt GONE before I graduate, which is a hefty goal but I know I can do it. I have to pay $50.00 per month towards my debt but because of the state thinking I dropped out of college due to my internship, I have to pay an extra $50 this month, totaling $100.00.
BTW, if you are planning on starting a blog DO NOT start on Blogger or you will eventually have what happened to me; your website crashes and you lose everything. Use Bluehost as a host, then WordPress.org for your website platform. Buy a website preset (aka the design of your website) that will fit WordPress blogs (this is the one I used for my blog. Highly recommend this seller). Believe me, this will save you in the future!! I will have a post explaining in detail all of this in a few weeks.
Here's what I made working in only two weeks.
Now, I will show you how much I made in extra income this month. Since I am a full-time college student taking 21 credits I consider any income coming in extra.
AUGUST INCOME:
Miscellaneous (including nannying): $639.00
Affiliate Marketing: $0.00
Scholarship: $1000.00
While this is a huge loss compared to the $1,600 I made last month, I am still extremely happy with it. I was elated (fancy word, hey;) to win two scholarships this month! I had not applied to any scholarships, then one week I got an urge to apply to a ton and used a handy little trick that allowed me to apply to over 30 scholarships with one essay. So far, only two deadlines have passed and I won both of those! I will have a post soon about how I did that.
Well this is pretty good for only working two weeks, I was hoping for a lot more.
I am going to be honest- I was hoping on making more this month. I brought in almost $1,600 dollars in July and didn't come anywhere near that this month. Since most of my money is from babysitting, I had a week of no income due to both families going on vacation. This is something I have to expect working in this field, so I was prepared. I also then had to miss days for traveling and moving in to college so I basically only worked one week this month which is NOT good. I also brought in no money with my blog which was a disappointment. In the next few months, this is going to be a HUGE focus for me. While I didn't bring in any money, I did receive over $1,000 dollars' worth of clothes which is pretty exciting and saved me money since I didn't have to purchase anything.
With all of this said, I am still a month ahead in finances and have over $1,000 dollars in a money market for emergencies so I am doing good in my opinion :).
Here is my September goals.
Life goals:
Wake up at 5am on weekdays. Yes, you're probably rolling your eyes at this but I really think I can do it plus I need more time in my day. I am taking 21 credits, working part-time, and treating my blog as another job. I need more time!!
Workout at least 3 times a week. I joined Orange Theory and love it but dropped down my membership to only two days a week. My plan is to do that two days a week and go to the gym at least one other time.
No desserts this month. With being on vacation, college starting, and just overall eating gross, I need a change in my diet. This one is going to be hard for me!
Only come home twice a week. I go to school only 15 minutes from my house and even though I live at school, I am finding myself come home a lot. I am a major home body and transferring to a school and not really knowing anyone entails me basically third wheeling people 24/7 which is so awkward. I've tried really hard to put myself out there but if I am not at school there's no way for me to make friends, so this is a huge goal for me!
Blog goals:
Get up to 1,000 views per week.

I went from Blogger to WordPress just last week and while it needed to be done in order for me to turn this into a business, it hit my blog numbers hard. I was receiving almost 3,000 views a day (some days closer to 4,000 which I was EXTREMELY happy about) and ever since the change I am around 250 per day. M-a-j-o-r decrease but I had to change hosts so I have to move on and work towards this goal!
Post three times per week. This summer I was all over the place with my schedule, so I really want to focus on getting it set in stone. I completely updated my blog this past month and am still tweaking some things so I just want everything to be back to normal again.
Get two weeks ahead on posts. I want to have my posts completely done two weeks ahead of schedule. I am nervous that one week I will have a huge surprise project or exam and won't be able to focus on the blog, so this way if that happens I will still be covered.
4. Join 30 group Pinterest boards and get to 300 followers. Pinterest is where I am focusing my time for social media as I believe it will have the biggest impact on my blog. I need to increase my Pinterest presence.
Complete every task from Making Sense of Affiliate Marketing. I took this course from Michele Gardner and it was hands down the best thing I could have ever purchased for my blog. I read it but now I want to reread and implement everything she teaches on how to make money through your blog. I will let you know if I am seeing an increase in my affiliate marketing next month.
Money Goals:
Put $50 dollars extra into my car payment

. This month will be hard since I am just scraping by covering my bills but I should have enough to do this.

Save $200 dollars for blogging course. I want to take an online course called Elite Blogging Academy. It shows exactly how bloggers can make their website their full-time business and is an extremely praised course. However, it comes at a hefty price.... $799.00. Yeah, you're probably thinking I am crazy but I want all my 'extra' babysitting gigs to go to this. The course only opens up once a year and its rumored to be every February, so I have a few months to make this happen.
Don't use my debit card. I have been trying to only use cash using the envelope system. It has saved me so much money but I still reach towards my debit card at times. I want NO debit card use this month, besides paying bills and school essentials (books).
So, with that money, this is where my debt status is.
I am only focusing on paying off one debt at a time so my first goal is to pay off my car loan. In August this is what I paid off:
Car loan:$4,667.82-$156.78=$4,511.04
What are your goals for September? I always feel like with the start of school it is like a new year!
want ALL the free college printables?!
---
Receive all of my most popular College Printables for FREE! Simply click the button below and get all of these sent directly to your inbox.