These Amazon kitchen organizers are guaranteed to make finding what you need in your kitchen a wholeee lot easier.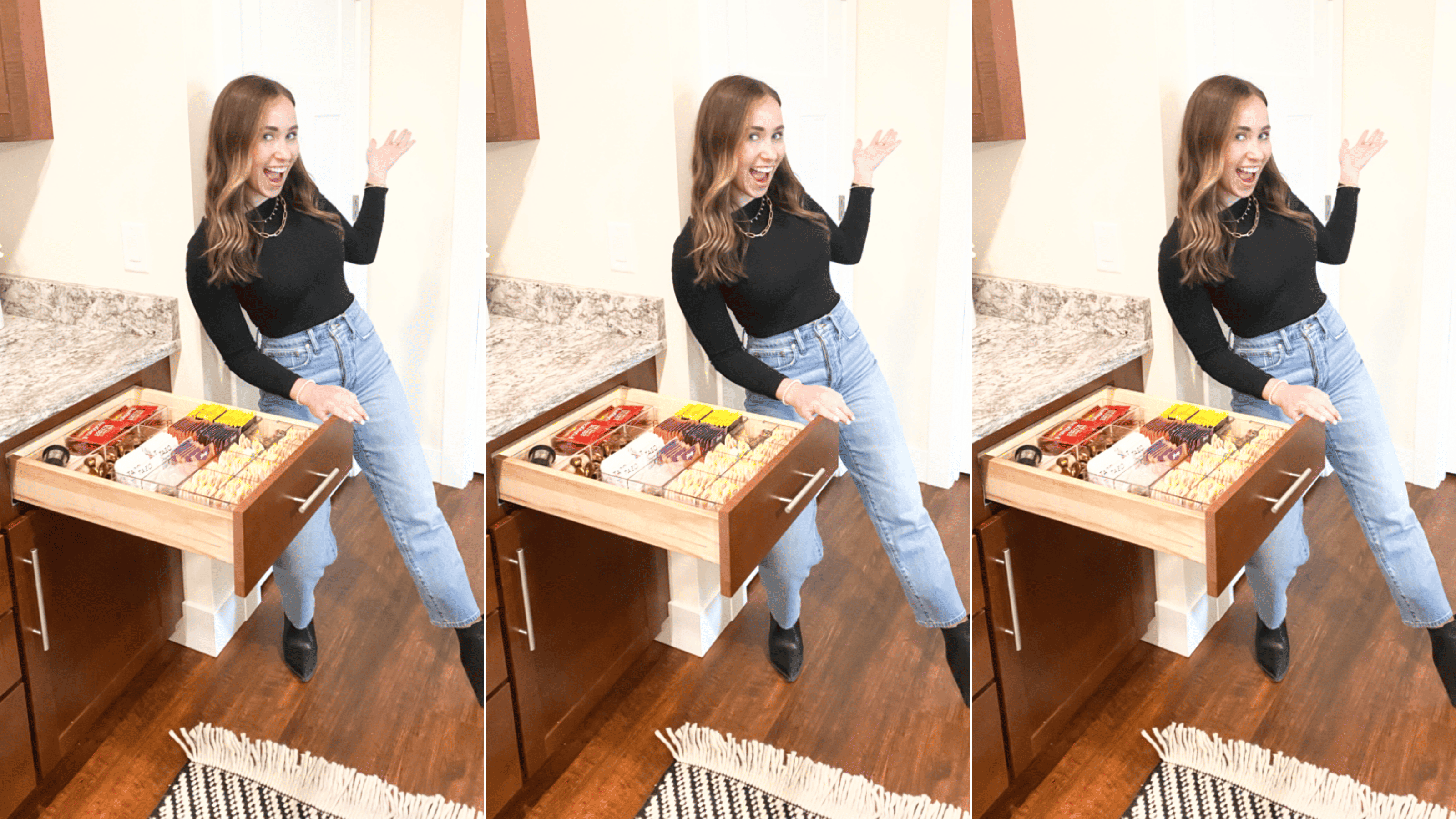 If there is one thing I love it's a clean and organized kitchen. The thought of mismatched utensils piled so high that the drawer won't shut is a nightmare to me. Not only is a disorganized kitchen unappealing, but it also makes finding what you need while cooking a whole lot harder!
To maintain a well-organized and efficient kitchen, it's essential to stay informed about tips for home appliances and kitchen organization. You can discover valuable insights and guidance on creating a functional and aesthetically pleasing kitchen space by exploring resources like HomeUpward. Their tips and advice cover various aspects of home improvement, making it easier to achieve the clean and organized kitchen of your dreams.
Whether you are moving into a new apartment and are looking for ways to organize all your kitchen drawers and cabinets, or are just looking to give your existing kitchen an organization makeover, these Amazon kitchen organizers are guaranteed to change the game for you.
This post is all about the best Amazon kitchen organizers.
AMAZON KITCHEN FRIDGE ORGANIZERS:
1. "Ecowaare" Plastic Refrigerator Organizer Bins
Acrylic organizers like these are going to be your absolute best friend when it comes to kitchen organization. I use these pretty much all over my house but the kitchen is where they really come in handy. But, be careful not to go overboard with these and leave room for bigger items as well!
"Love them! I grouped like items together and I can just pull out the bin in need and find what I'm looking for without have to move everything around. OCD fan favorite."
2. "YouCopia" Can & Bottle Stackers
How genius are these can and bottle organizers?!
These are an expensive way to efficiently store and stack all-sized cans and bottles in your fridge!
"Love it, love it, best buy this year. Keep your bottle laying in one spot and not rolling and spilling out with just enough tilt."
3. "JINAMART" Set of 4 Stackable Wine Storage Rack
All the wine drinkers are going to LOVE this one! If you're in need of even more room for your wine bottles, these acrylic organizers are stackable and will save you so much storage space!
Plus with these, you can easily see the bottles even when stacked to easily find the one you want!
"I have wine that was taking up too much space in my fridge. Now that it is stacked, it works a lot better! No more rolling bottles and now there is room for more food!"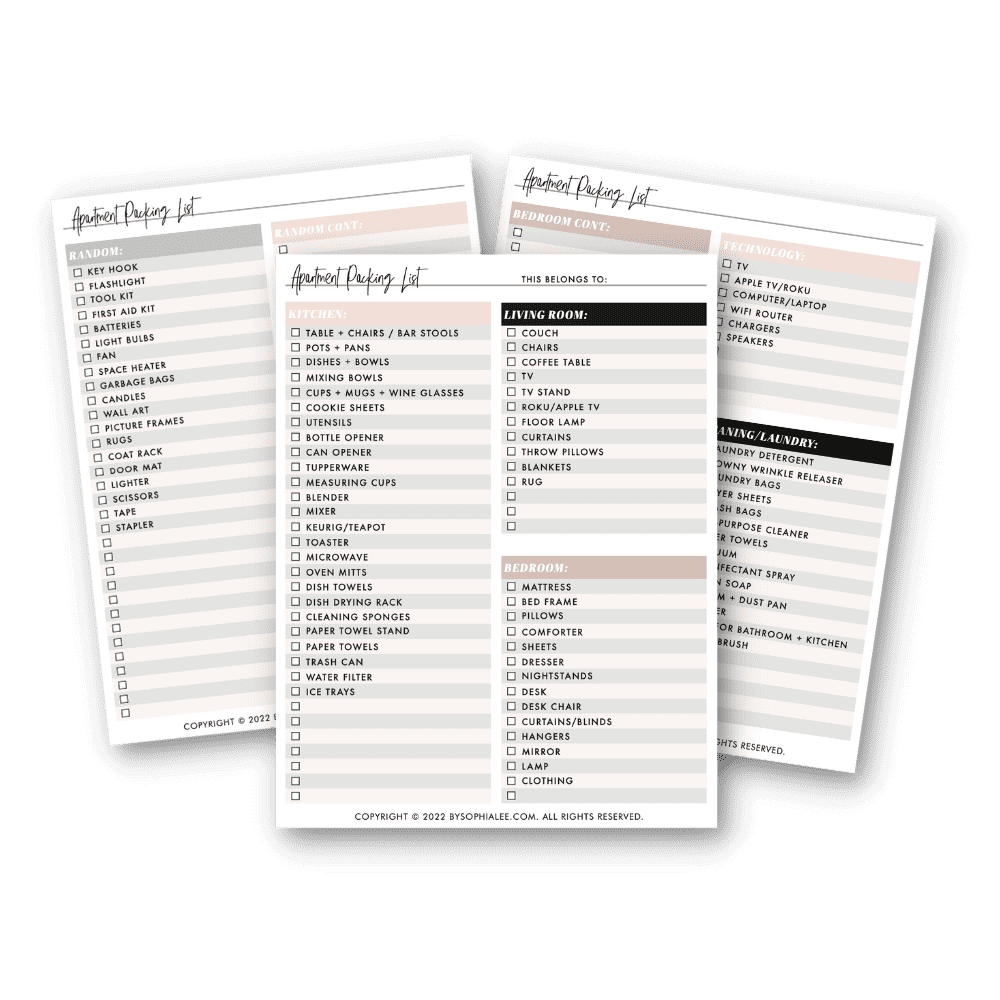 [tcb-script src="https://bysophialee.activehosted.com/f/embed.php?id=40″ type="text/javascript" charset="utf-8″][/tcb-script]
4. "MUMUTOR" Glass Food Storage Containers with Lids
Glass food storage containers are seriously the best ones out there.
These containers from Amazon will not only keep your food fresh, but they also make it super easy to find the container you're looking for which ultimately prevents food waste! And they look great in your fridge while doing it.
"So many containers for a really reasonable price. Meal prep, leftovers. This is what I have been using similar containers for. The variety of sizes in this set is just perfect."
5. "LALASTAR" 2-Piece Fridge Drawers
A lot of the time fridges have a lot of space in between shelves that ultimately goes to waste.
With these kitchen fridge drawers, you are able to utilize the otherwise wasted vertical space to store fruit, veggies, and other smaller items!
"We need more space in our fridge so I decided to pick these up. We were able to reorganize and create a ton of room that didn't exist before!"
6. "HAIM Living" Zipper Bag Organizer
I had never heard of this kind of kitchen organizer before but not that I have I am dying to try it out!
This zipper bag organizer allows you to neatly store all the food you have stored in bags in your freezer. With this, you will be able to easily find the food you are looking for which prevents you from forgetting about it and going bad!
"This organizer is great! I can find leftovers & lunch easily and there's less food spoilage because I can see what I have!"
AMAZON KITCHEN PANTRY ORGANIZERS:
7. Set of 4 Clear 11″ Pantry Organizer Bins
These clear pantry organizer bins are my holy grail product when it comes to keeping my kitchen looking clean and organized.
10/10 recommend using these to store all the larger items in your pantry like chips, large bottles, and things that won't fit in smaller containers.
"These bins were a great addition! They hold a good amount of products and are clear durable plastic which gives a clean look."
8. "mDesign" Plastic Adhesive Storage Organizer Container Bin for Kitchen Shelf
These plastic storage containers are the perfect size for storing tin foil, plastic wrap, and Ziploc bags!
Plus, they have an adhesive backing that allows you to attach them to the back of your kitchen pantry door or cabinets.
"Just the right size for storing foil and wrap! The adhesive sticks well and still removes without damage."
9. Pack Of 2 Clear Plastic Rotating Turntable
If you've checked out any of my kitchen organization or pantry organization posts you know how passionate I am about these kitchen organizers.
Turntables make storing, organizing, and finding everything you need SO easy. I use these in my pantry to store all my cans and it has worked perfectly.
"These are nice clear plastic so they look great! Movement is smooth and holds a surprising amount. Great quality for the price, especially for two!"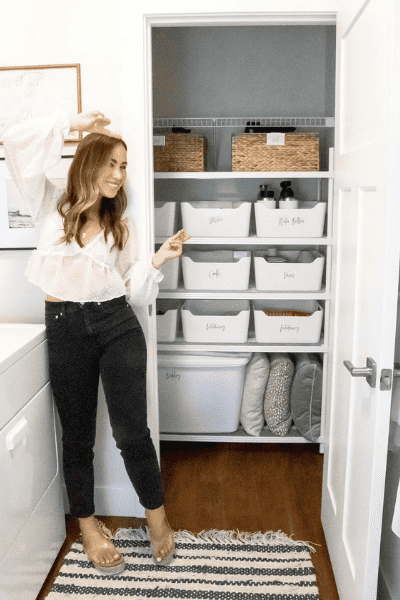 ORGANIZATION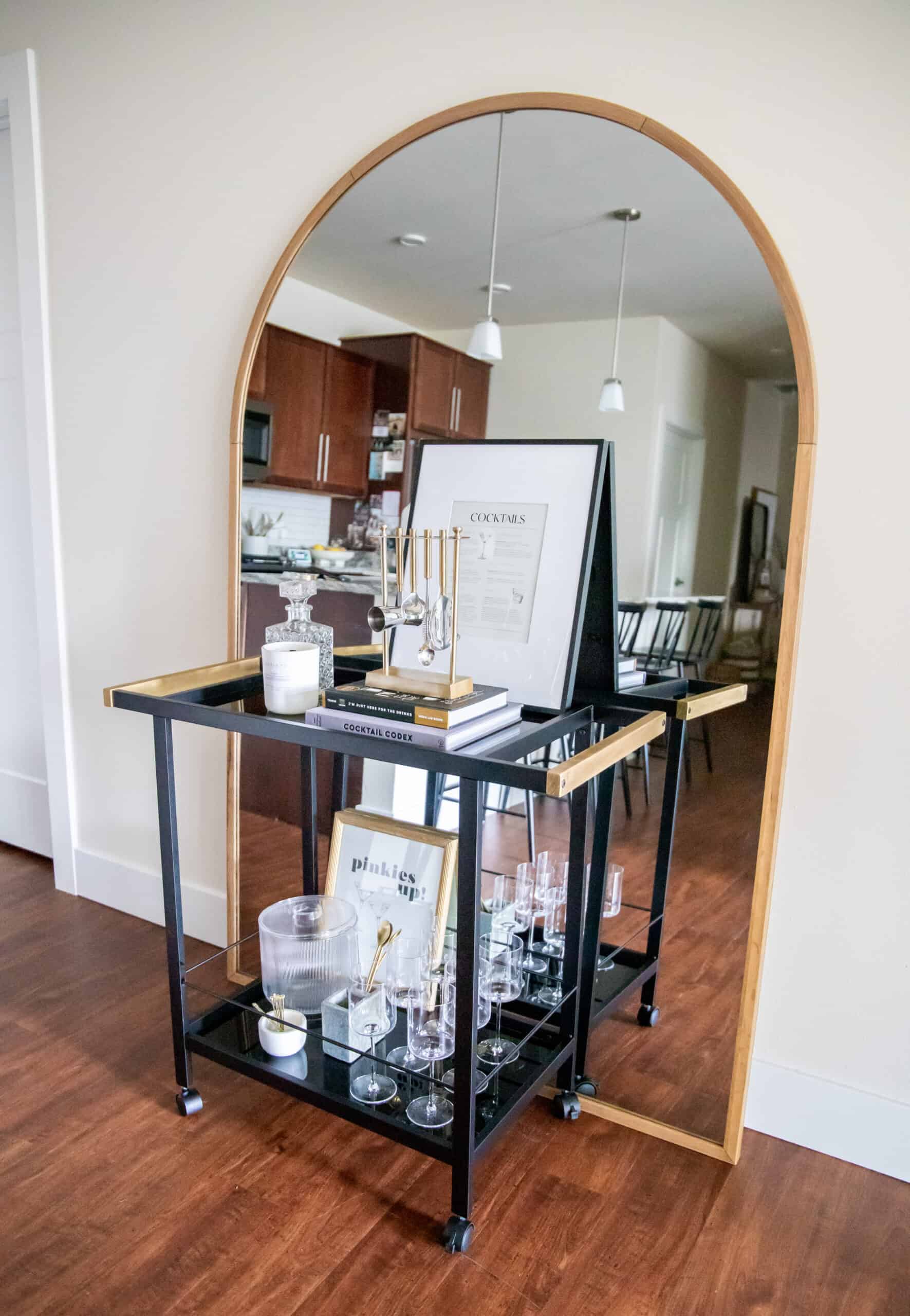 DECOR
10. Airtight Food Storage Containers
There's something about matching storage containers that bring me so much joy… and I know I'm not alone.
These airtight containers will not only keep your food super fresh, but they also make your pantry look insanely organized (and that's something we can ALL get behind right?!)
"These containers are awesome! I was struggling to find air-tight containers that were still functional. After giving these a try, I liked them so much I bought 2 more sets!"
11. Over-The-Door Pantry Organizer
Working with a small pantry? If you're running out of room on your shelves try out this over-the-door pantry organizer!
This is one of the top-rated Amazon kitchen organizers out there so you can guarantee it's going to be good.
"Extremely sturdy & doesn't budge! I had to return another brand because it could not be assembled. So glad that happened! This unit is far more sturdy (and attractive)."
12. Wall Mounted Spice Rack
This wall-mounted spice rack is equally as aesthetically pleasing as it is functional. It can be mounted to your wall or cabinet door which makes for amazing, hidden storage space.
But I mean, imagine walking into your pantry and seeing all your spices in matching containers and neatly organized on this spice rack.
"Now that it's installed I LOVE this. It's such good quality and the shelves are deep enough for my larger spice containers and jars. The included hooks are a nice touch, as well!"
AMAZON KITCHEN DRAWER ORGANIZERS:
13. "Kootek" 21-Piece Drawer Organizers
These are pretty much my go-to Amazon kitchen organizers when it comes to organizing my drawers!
This pack comes with SO many containers that can be customized to fit any drawer- and all for a great price!
"I purchased these to organize my kitchen drawers and other miscellaneous items and they're perfect."
14. "mDesign" Adjustable 4-Compartment Kitchen Drawer Organizer
Here is another amazing organizer to store all your kitchen supplies and utensils in.
The best part about this Amazon kitchen organizer is that it can be adjusted to fit just about any size drawer!
"Looks chic, organized and beautiful. Perfectly fit in all of my kitchen drawers and help me maintain clutter."
15. "Crostice" In-Drawer Acrylic Knife Block
To go with all your other acrylic drawer organizers here is a knife block that fits right in your drawer to organize all your sharp cutlery.
This drawer organizer prevents you from accidentally cutting yourself and has a ton of space for all different sized knives!
"This organizer is the perfect size and easily fits in my drawer with room for another plastic bin next to it!"
16. "Eltow" Expandable In-Drawer Cutlery Organizer & Utensil Tray Set
While I am a huge fan of acrylic organizers I know that may not be everyone's thing!
Instead, here is a black silverware and utensil organizer that can be adjusted to fit perfectly in your drawer.
"Now my drawers are organized and not crammed together! I also love that they have adjustable expansion."
17. "Farberware" 7-Slot Drawer Knife Organizer
…and here is a knife block to match!
The "Farberware knife drawer organizer is great for organizing a small set of knives and looks super clean and chic in any drawer.
"Great, works as intended! Wanted to move our butcher block off the counter and put the knives safely in a drawer; this did the trick."
AMAZON KITCHEN CABINET ORGANIZERS:
18. Narrow Space Sliding Drawer Spice Rack
Now, this is one of the most aesthetically pleasing spice racks I have ever seen! While this spice rack is a little pricier than the others, the quality really shows for it in its look and durability. This brand also sells a variety of sizes in the exact same style so you can customize any cabinet any your kitchen.
"It's refreshing to get a high quality and original product from an American company. These units are not cheap, but they are also not cheaply made. Totally worth the price!"
19. "Home Intuition" 3-Tier Spice Organizer
Here is another spice organization option to use in your cabinets if you're looking to organize on a budget.
These 3-tiered acrylic organizers will not only get the job done, but they will also save you money!
"Absolutely love these spice rack holders! I bought 2 for the cabinet above my microwave and they keep everything organized. I also love how it has raised edges to keep the containers from falling off the side."
20. "Urhomey Plus" Expandable Cabinet Shelf Organizer
This cabinet shelf organizer can be used to organize just about anything in your kitchen. Spices, Tupperware, dishes, you name it and this will effectively store and organize it (in style)!
"Great find on Amazon. I was looking to organize pantry shelves better and these work perfectly! Can't wait to see where else in the house I can use them!"
21. "mDesign" Metal Over Cabinet Kitchen Storage Organizer Holder
One of my go-to organization hacks to add extra storage is to use over the cabinet door baskets.
These are inexpensive but effective ways of storing and organizing kitchen items while keeping them out of sight!
"I felt inspired to declutter and reorganize my small kitchen. This cabinet door organizer has worked out perfectly for organizing cutting boards & pan lids."
22. Heavy Duty 5-Tier Pan Organizer
If you have more than one pan (which most people do) you definitely need a way to organize all of them.
This heavy-duty pan organizer allows you to use up all the vertical space in your cabinet for storage. Plus, it is sturdy enough to hold even heavy pans and iron skillets!
"This pan organizer is very sturdy and works great for stacking my cast iron collection! 10/10 recommend."
23. Under-The-Sink Organizer
Here is another under-the-sink storage option you are guaranteed to love in your cabinet! These are perfect for storing cleaning supplies that you're frequently reaching for in your kitchen but don't want on display 24/7.
"Just what I needed! I already own a rolling cart from this brand, and I love it, so when I saw this under the sink organizer, I knew it wouldn't disappoint- and I was right!"
24. "Simple Gear" Heavy Duty 2-Tier Under Sink Cabinet Organizers with Sliding Storage Drawer
Need even more storage? This under-the-sink organizer is even bigger and has drawers to store all your cleaning or dish supplies.
"These drawers worked perfectly to organize all the cleaning supplies under my sink! It is super sturdy and has held up great."
25. "VAEHOLD" Under-The-Cabinet Adhesive Paper Towel Holder
If you're working with a small amount of space in your kitchen it is always a good idea to find other ways of storing things you would normally have laying out on your counter.
This paper towel holder can easily be mounted with adhesive tape or screws under your cabinet to free up counter space. Plus, it looks pretty chic.
"This paper towel holder is great. It has adhesive strips on the black that sticks well to smooth clean surfaces but can also be hung with the included hardware."
OTHER AMAZON KITCHEN ORGANIZERS:
26. "Stusgo" Black Sink Sponge Holder
Throwing your sponge directly in your sink after doing dishes is a quick way to ruin your sponge. After doing this for a while it will start to smell bad and you'll constantly be having to buy new ones.
With this Amazon kitchen sink organizer, you can easily store sponges, brushes, and other items within reach of your sink and allow them to dry while you aren't using them.
"It's a good size, adheres well to the side of the sink and keeps my sponge and scrub brush out-of-the-way and so they can dry out thoroughly."
27. "Waggo" Ripple Ceramic Storage Jar
You can never go wrong with some cute storage jars on your counter! This is just one super cute jar I found on Amazon but there are hundreds to choose from!
"LOVE this ceramic jar! I use it to store my dogs treats in but I could totally see myself using it for other food too!"
28. White Ceramic Kitchen Canisters with Bamboo Lids
Just one more storage option for your counter! These containers with matching bamboo lids are perfect for storing baking ingredients, dog treats, and utensils while keeping your counter looking clutter-free.
"Cute set for a great price. Sturdy, looks nice, and the seal adjusts to the jar to keep food super fresh!"
This post was all about the best Amazon kitchen organizers.
Other Posts You May Like: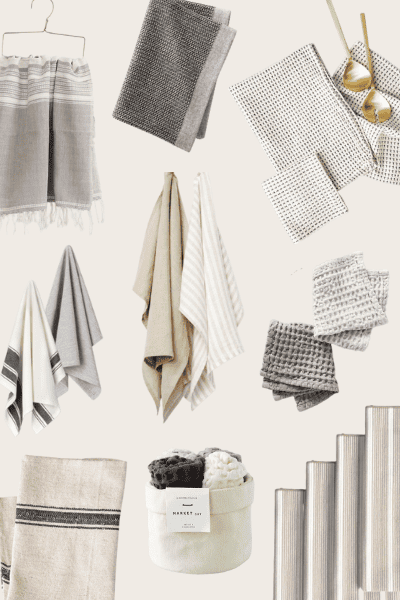 DECOR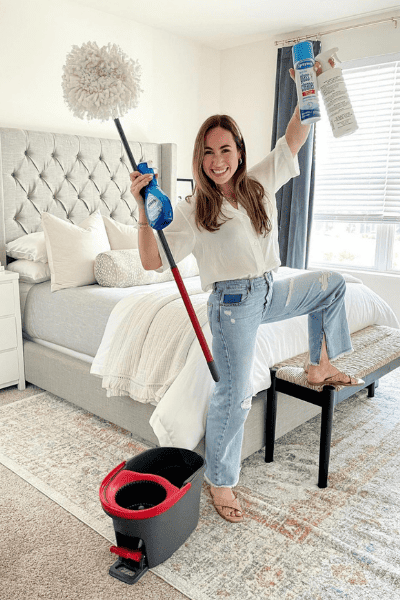 CLEANING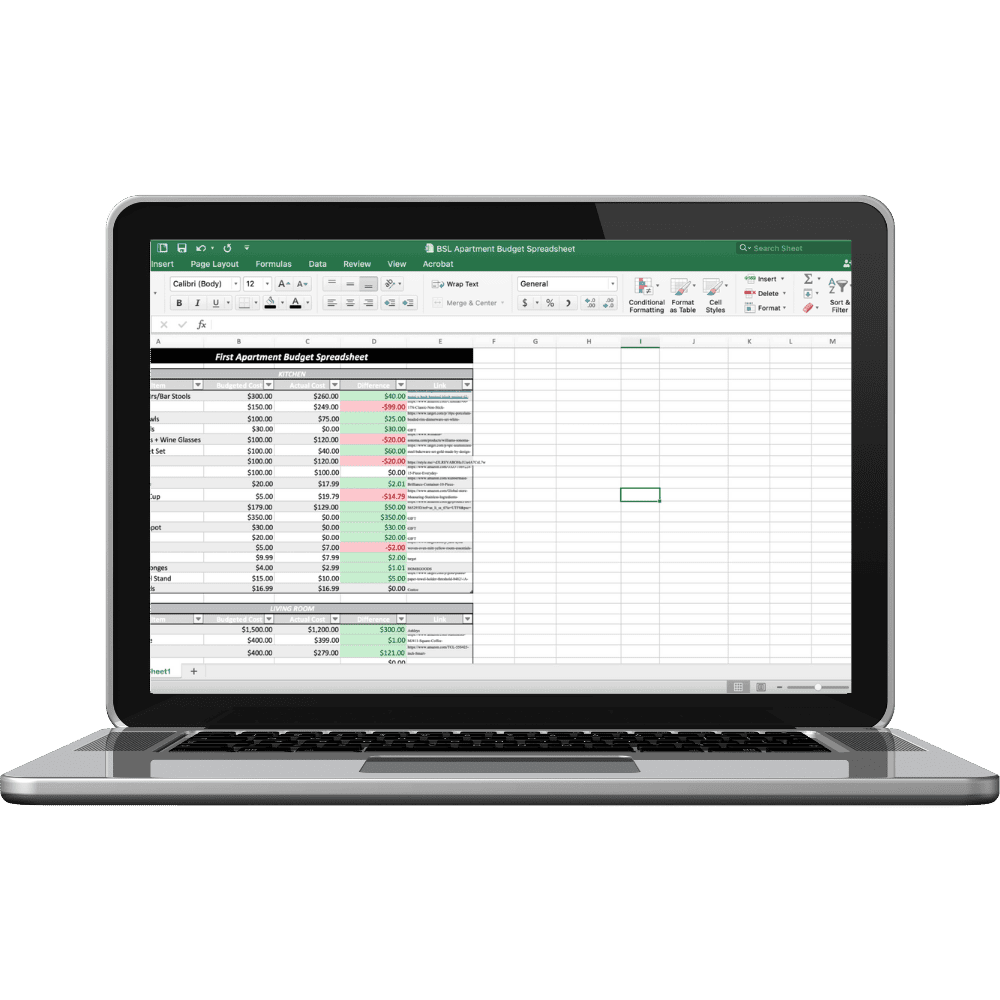 [tcb-script src="https://bysophialee.activehosted.com/f/embed.php?id=64″ type="text/javascript" charset="utf-8″][/tcb-script]