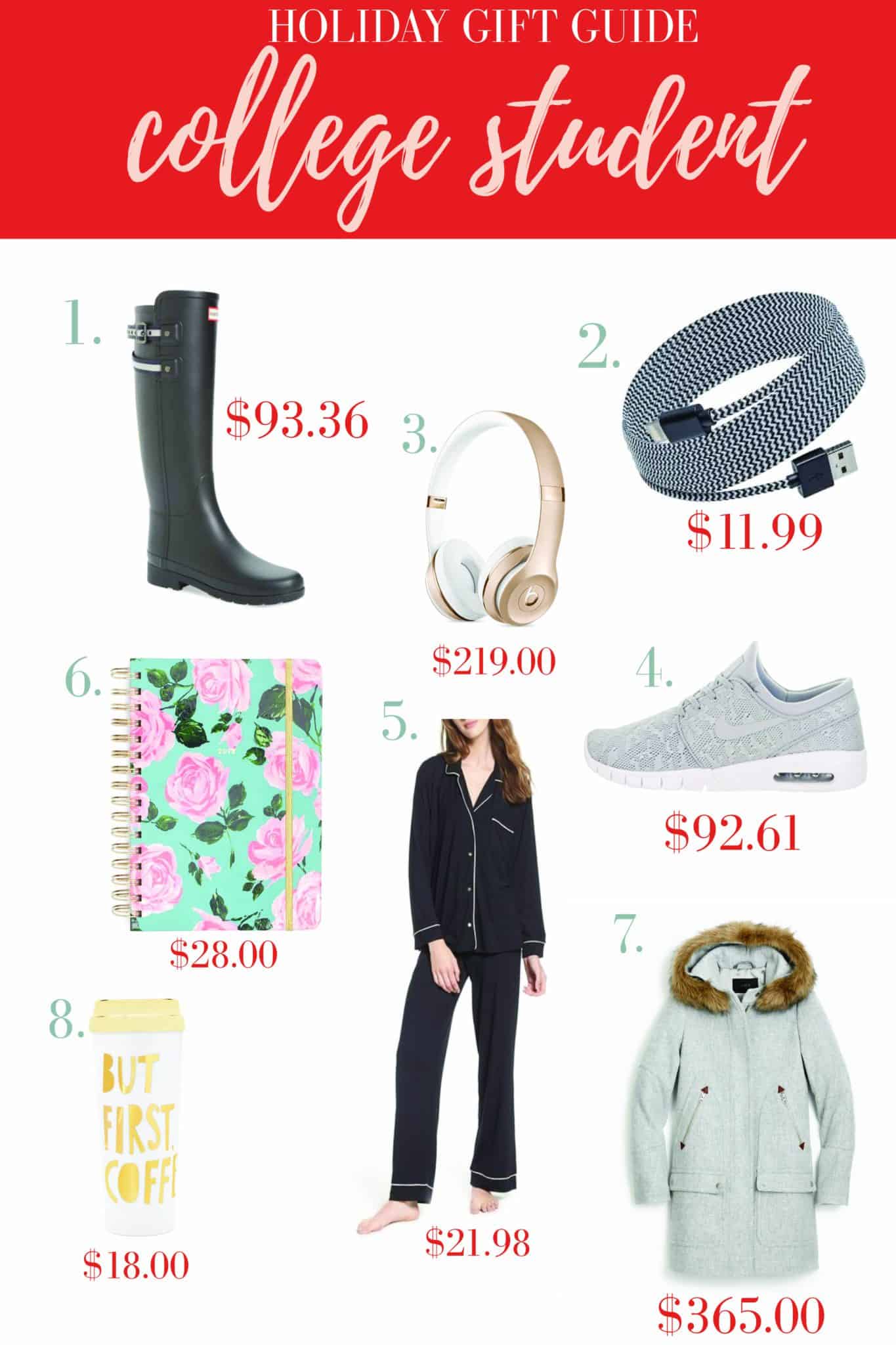 Christmas is finally here and for the first time this year, you can not think about what you want!
Grandma, your favorite aunt, and your boyfriends parents keep asking you what you want and you draw a blank.
This roundup has gifts that will actually be used and you will LOVE.
Tennis Shoes: Lets be real, there is nothing we wear more than leggings. With the amount of black leggings all of us wear, having some cute sneakers can really step up your outfit. I love these shoes and might add these to my list 🙂
2018 Planner: One of the best parts of the New Year coming is that you can get a new planner soon! I dont know about you, but I use my planner SO much in college that by the time second semester rolls around my planner is trashed. Bando planners are really cute and I love how they are set up.
Winter Jacket: I am obsessed with this jacket If you have a cute winter cute, you can literally wear leggings and an ugly shirt and still look cute. and thinks anyone who wears it looks so chic.
Small Purse: Having a purse that you can just throw your phone/debit card in and attach to you is really important for going out to parties/bars. This Kate Spade purse is really cute and isn't that expensive (in Kate Spade terms;).
Cute Pajamas: Can we all agree that when you wear cute pajamas you automatically feel a million times better? There is so many cute options and makes for the perfect gift (because dropping money on pajamas just doesn't always seem like a priority). Silk pajamas are the BEST.
Coffee Mug: Is it really college without coffee? I think this coffee mug says it all.
Alcohol: If you really want to get us something that we will want, buy us a handle and call it a day. Seriously, they will so love this gift.
Hat: Walking around campus can be brutal in the winter so having a nice hat is essential. I love this hat and the fur ball on top :).
What are you asking for this holiday season?
want ALL the free college printables?!
---
Receive all of my most popular College Printables for FREE! Simply click the button below and get all of these sent directly to your inbox.