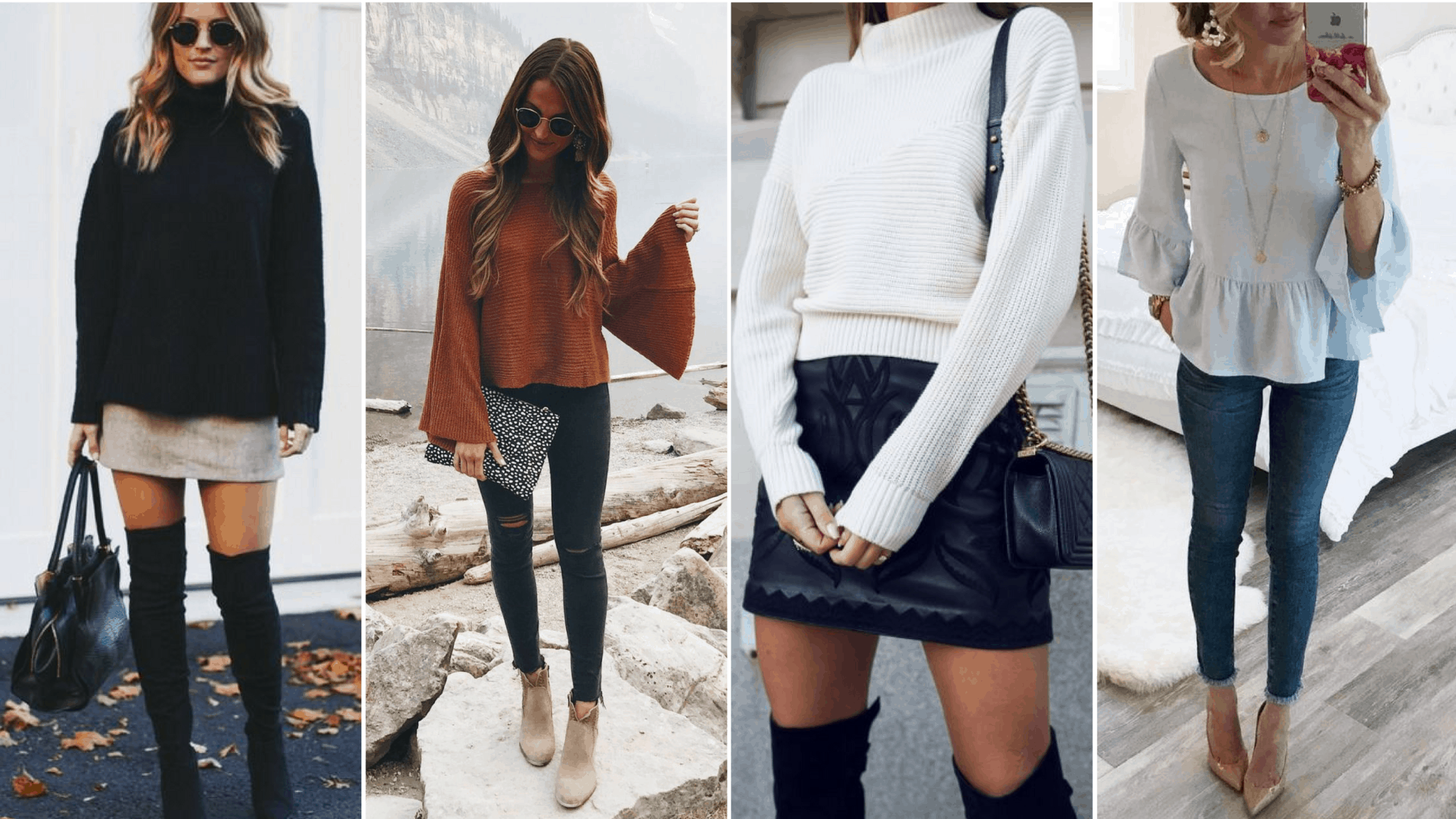 Can you believe Thanksgiving is in just one week?! SO crazy! But, I seriously couldn't be more excited.
If you're anything like me, you've been thinking of outfit ideas for Thanksgiving for awhile now, but we're at crunch time. and TBH, Pinterest is not giving me very cute options, either.
Thanksgiving is a hard thing to dress for because you don't want to look to casual or too fancy. One thing is for sure though, you do want to look g-o-o-d.
I have searched for hours (dramaticccc) on Pinterest for outfits you can copy that will leave your family thinking you are a fashion genius. (PS: Everything I linked is an extremely similar Amazon find, so you can Prime it to your house before Thanksgiving! Love Amazon clothing)
Jacket | Leather Leggings |Denim Shirt | Black Sweater | Hat
I love this outfit because it keeps it very simple minus the plaid coat which adds such a dramatic factor to the outfit. (Pic from The Girl in the Yellow Dress)
White Sweater | Denim Shirt | Denim Jeans (the.best.jeans) | Booties
This could be too casual depending on what your family gatherings are like, but this would be a GREAT outfit for a casual but cute look.
Black Dress | Camel Jacket | Black Boots | Faux Fur Scarf
I really like how this outfit will look good coming in from the cold, but also when you take your jacket off.
Sweater Dress | Vest Jacket | Over-the-knee Boots
OBSESSED with look! So chic and makes you look so put together.
Sweater | Winter Jacket | Jeans | Shoes
Another perfect outfit if it is acceptable to wear jeans! (Picture from With Love from Kat)
Leather Jacket | Bodysuit | Skirt | Shoes
This is a great option for all you skirt lovers.
Shirt | Jeans (so cute) | Heels
Cardigan | Shirt | Jeans | Shoes | Scarf
Shirt | Jeans | Shoes | Sunglasses
Sweater | Skirt | Boots | Purse
want ALL the free college printables?!
---
Receive all of my most popular College Printables for FREE! Simply click the button below and get all of these sent directly to your inbox.
What are you going to wear for Thanksgiving?
OTHER POSTS TO CHECK OUT: