We may earn money or products from the companies mentioned in this post.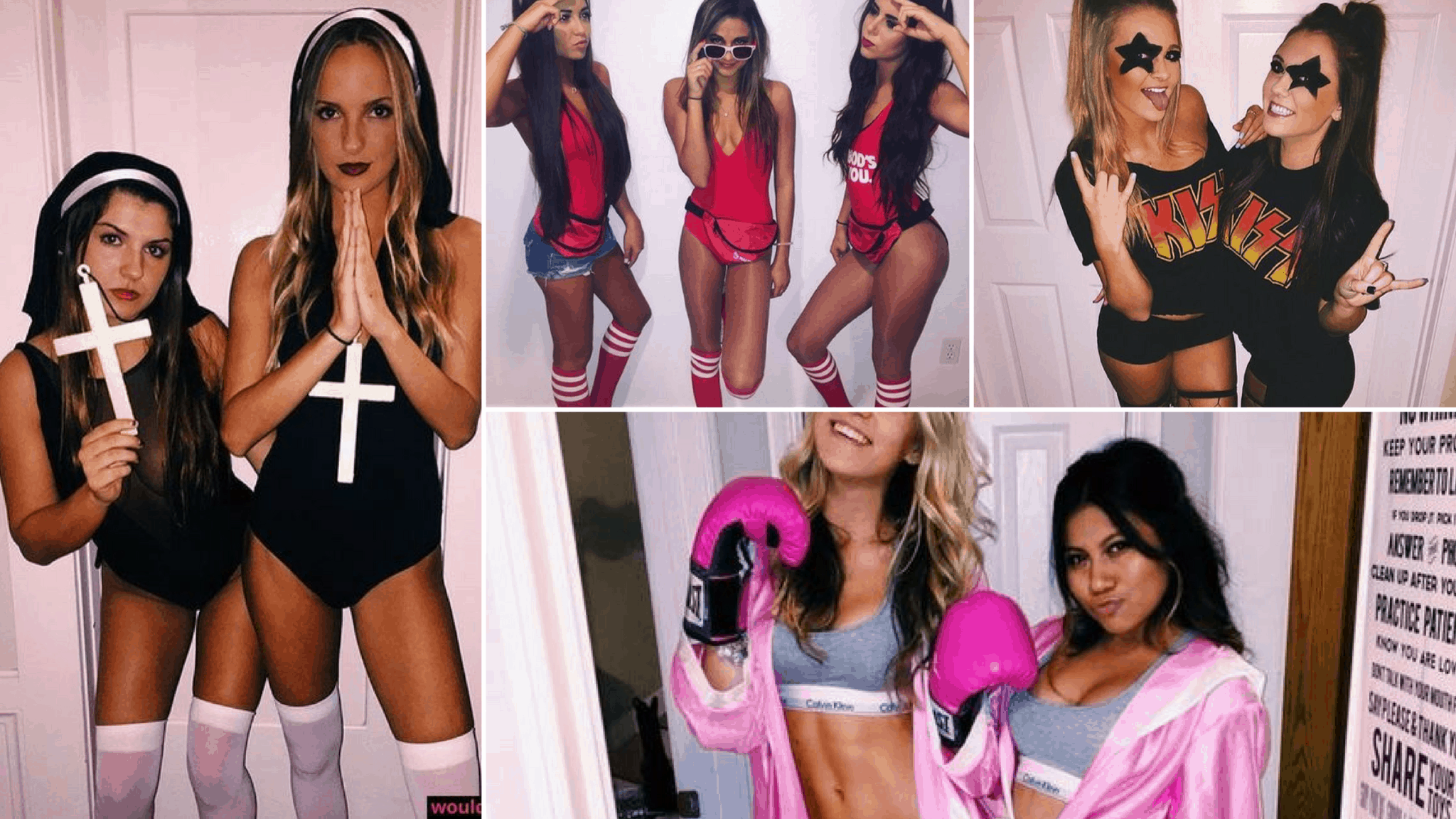 Halloween is quickly approaching which means costume planning is/will be in full swing.
What you wear for Halloween is a big deal, especially in college. Usually, you need not only one costume but three! hellooo, halloweekend 🙂
I have put together a roundup of the BEST halloween costumes that I could find… easy, cheap, with a sprinkle of sexy added in (lets be honest, thats a pretty essential part for College halloween parties :/).
BTW, if you're looking for couple costume ideas, check out my post 32 Easy Couple Costumes to Copy that are Perfect for a College Party. Seriously, some of these are hilarious.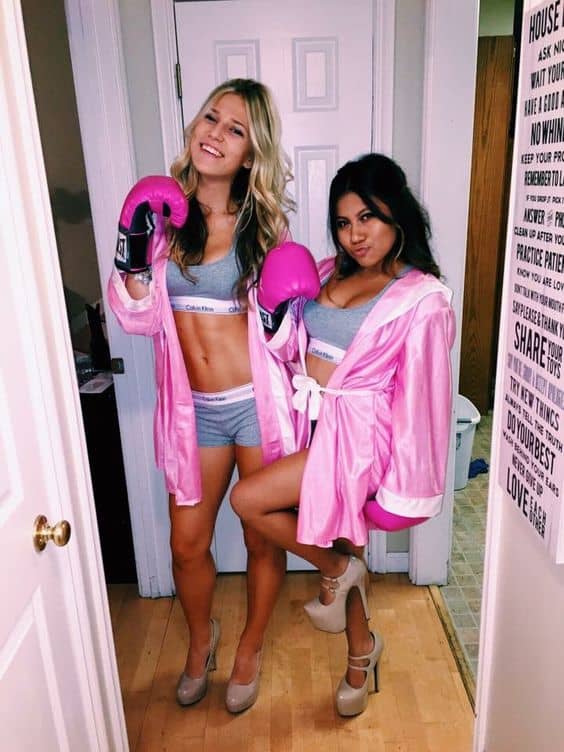 Calvin Klein Bra and Underwear Set // Silk Bathrobe // Nude Heels // Boxing Gloves
With how popular boxing is nowadays as a workout, I am sure if you ask around you will be able to find boxing gloves pretty easily! Wear a sports bra with latex shorts and a silk bathrobe, and you've officially become a hot wrestler.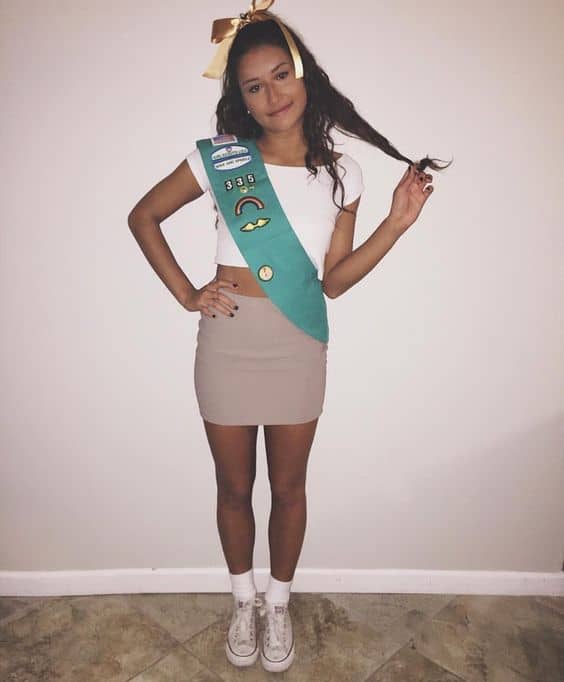 Nude Skirt (actually really cute) // Croptop // Girl Scout Badge // Converse
If you were in Girl Scouts then this is a must!! You seriously are just wearing a a regular outfit and throwing your trusty sash on and you are good to go!! SO easy.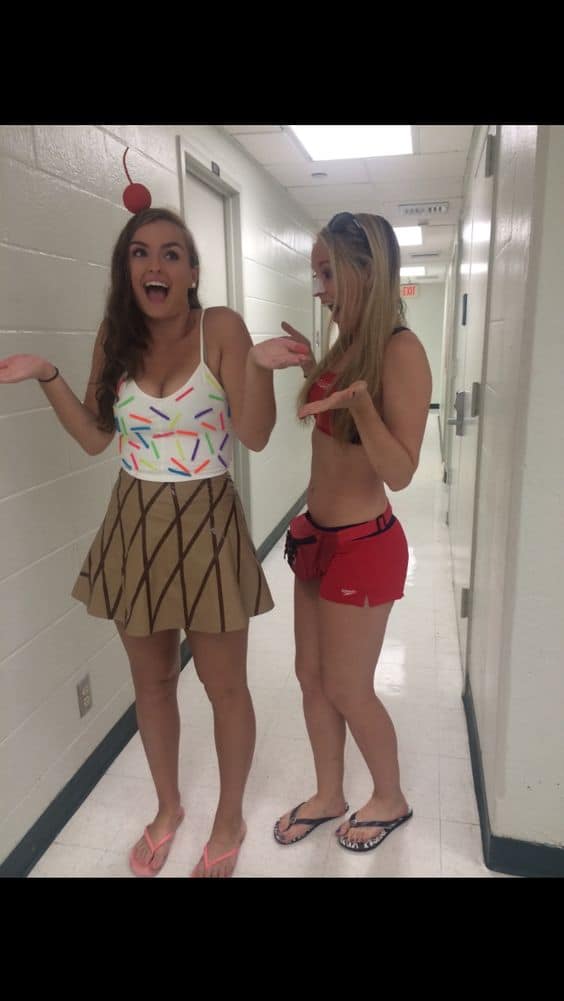 White Tank // Skirt // Cherry Headband
How cute is this?! If you don't already own a skirt of shirt like that, you can easily find something like that on Forever 21 or another inexpensive store.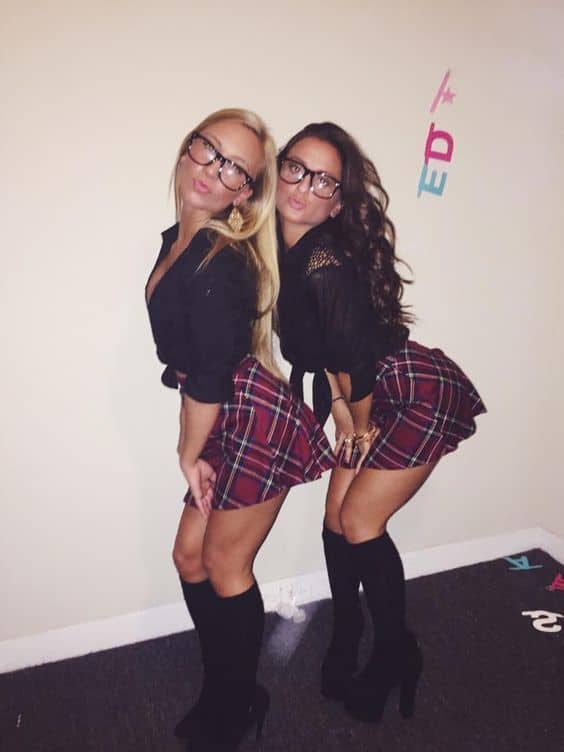 Glasses // Shirt // Skirt // Boots
If you had a uniform growing up, this one will be extremely easy for you to put together. If not, they sell them super cheap on Amazon!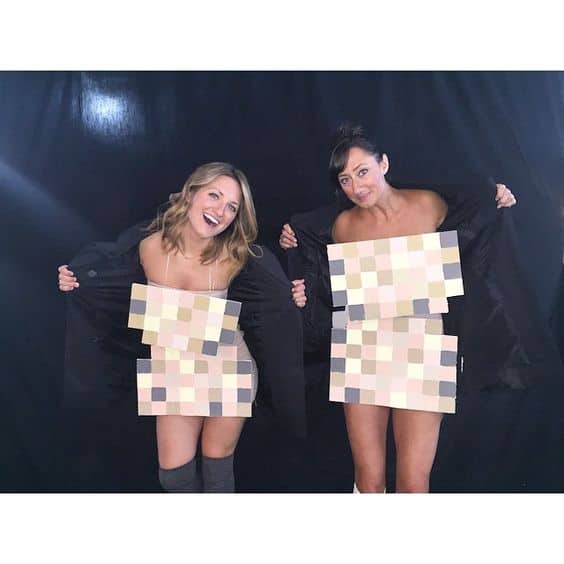 Jacket // Nude Sleeveless Dress
Haha! I think this costume is so clever. I honestly might be doing this one for halloween 🙂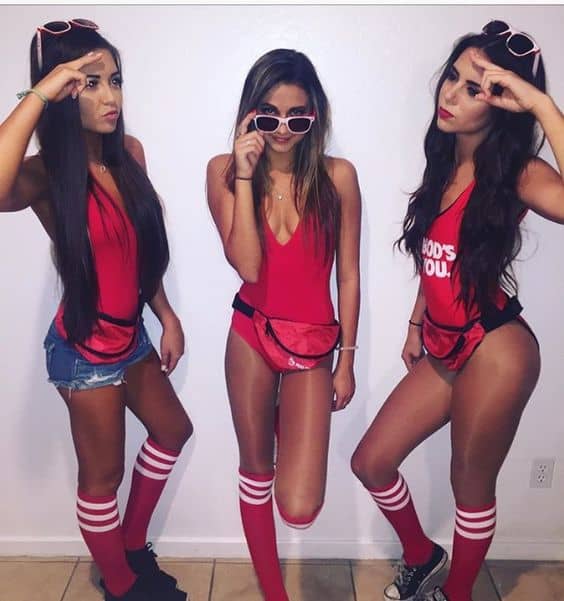 Bathing Suit // Socks // Glasses
Love this one!! Might be a bit cold, but fashion is pain, right?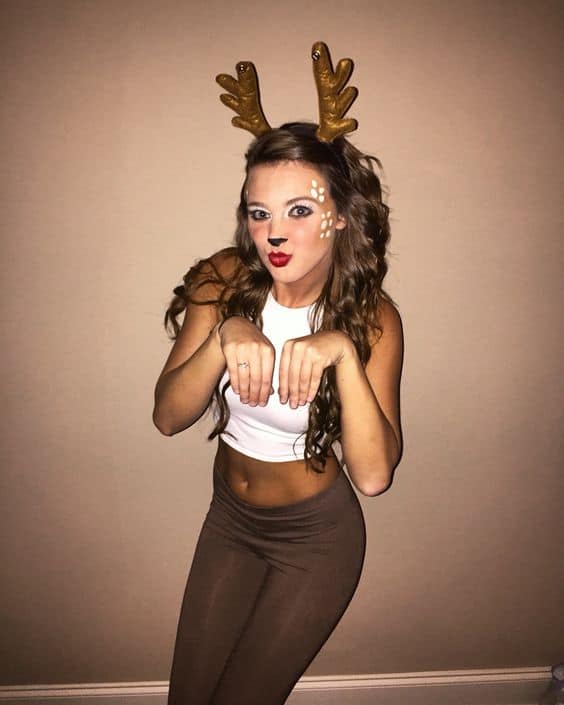 Brown Leggings // Cropped Cami // Deer Antlers
Soo easy!! Basically, just need some antler ears.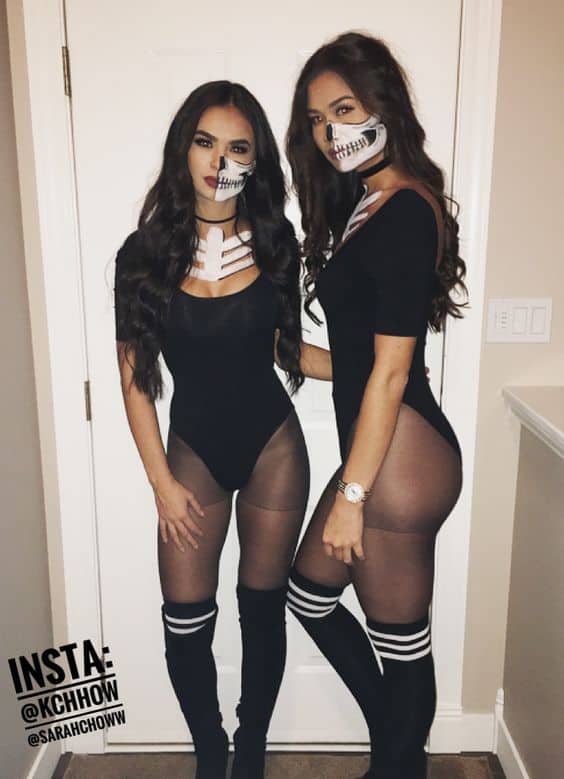 Black Body Suit // Tights // Socks // Choker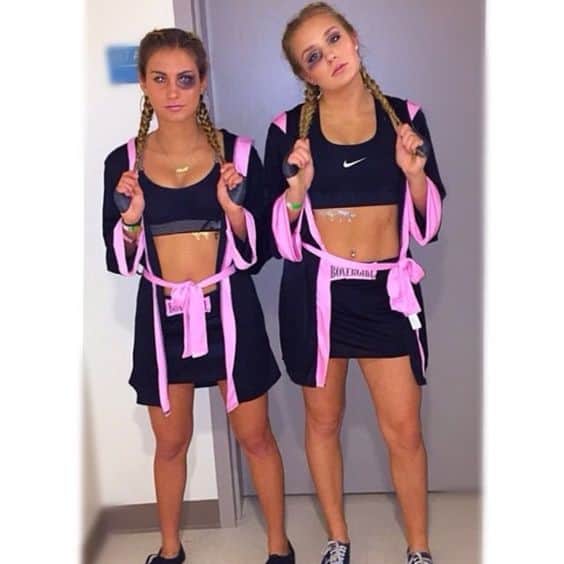 Robe // Sports Bra // Skirt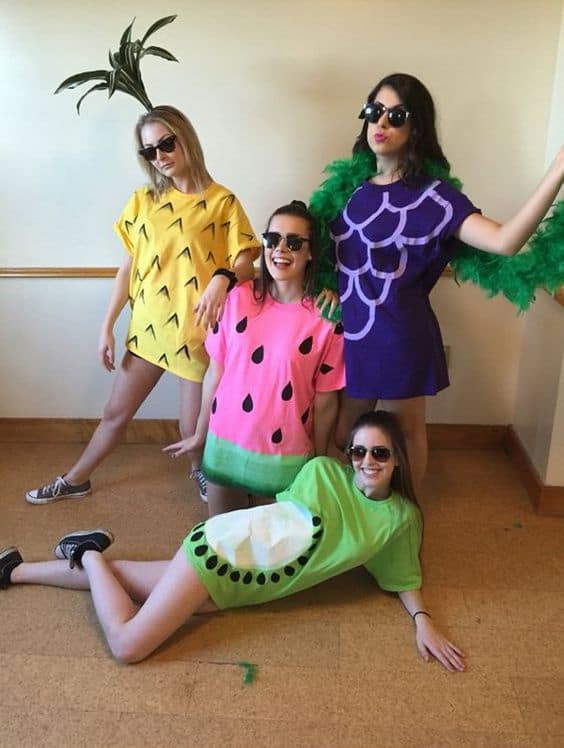 Bodysuit // Skirt // Boots // Fishnet Tights // Duster // Choker


Shorts // Fishnets // Shirt // Suspenders // Hats

Silver Skirt // Silver Tube Top  // Hershey Kiss Hat


This would honestly be kind of funny at a christian college :/ also, probably very inappropriate, but hey, its halloween.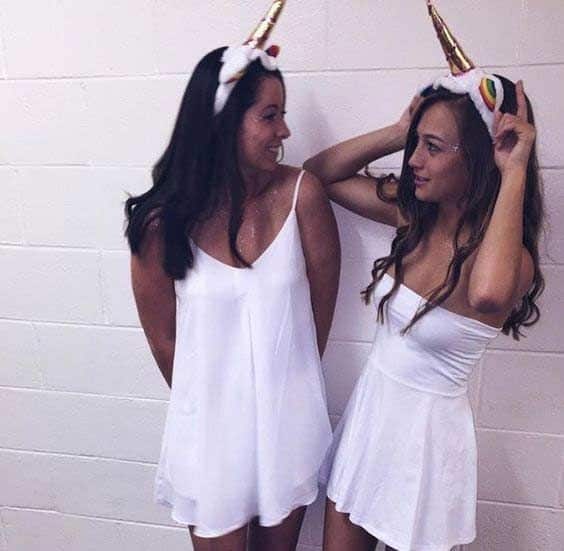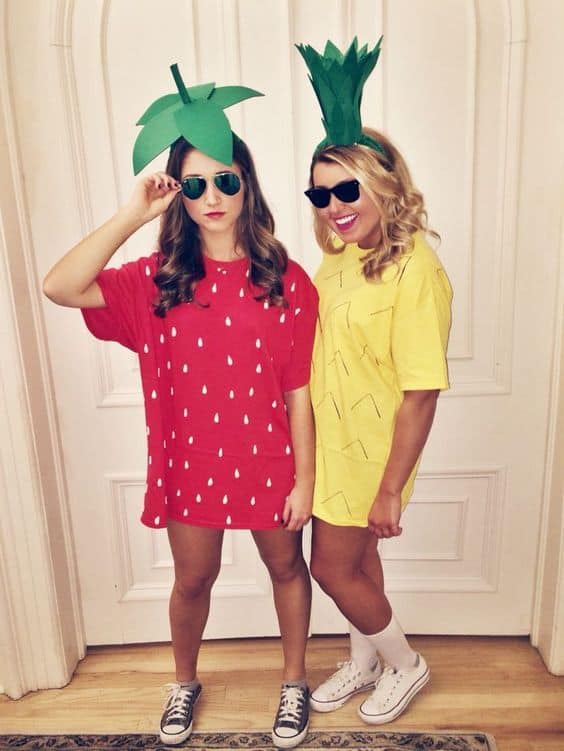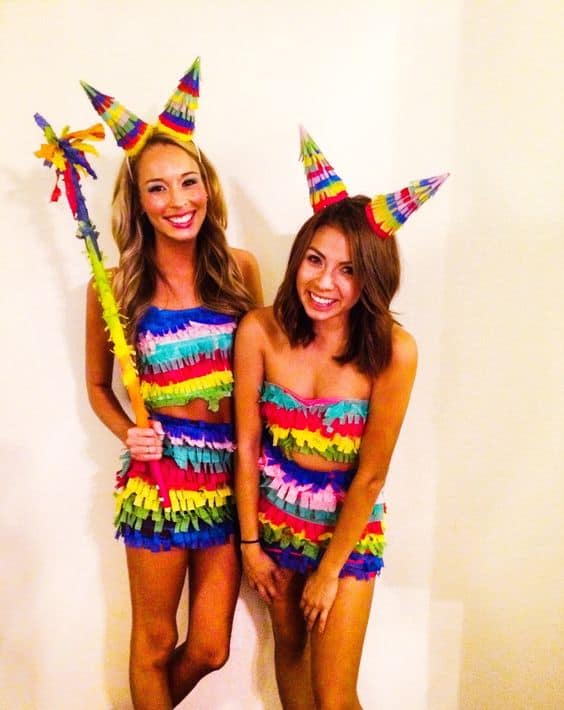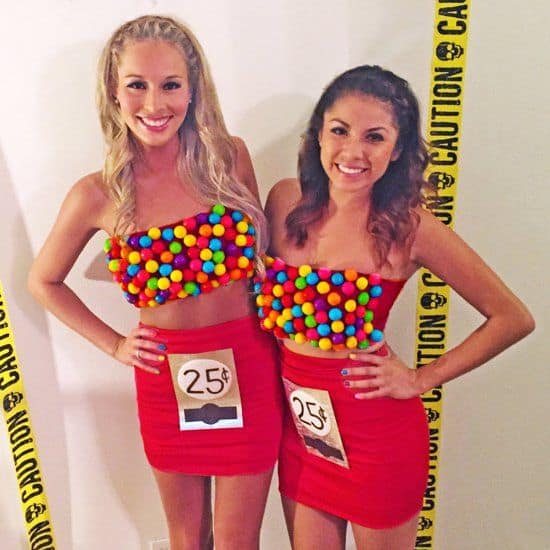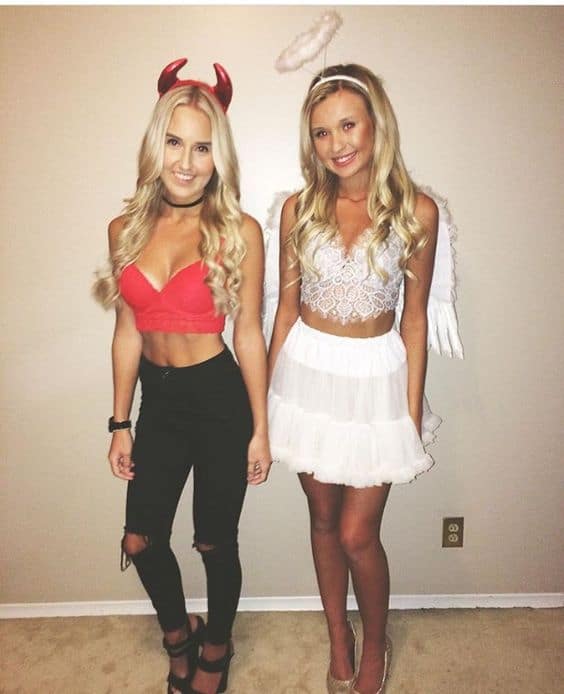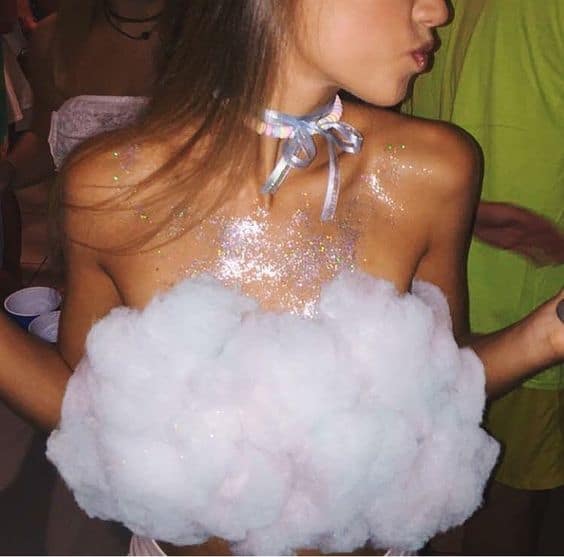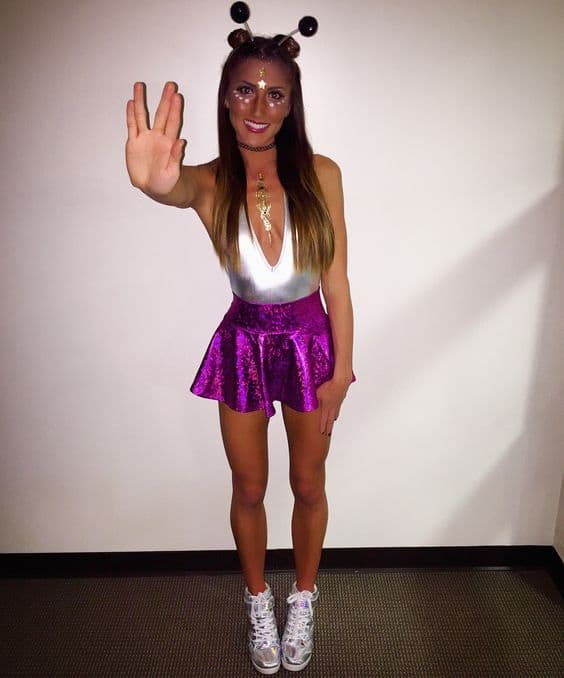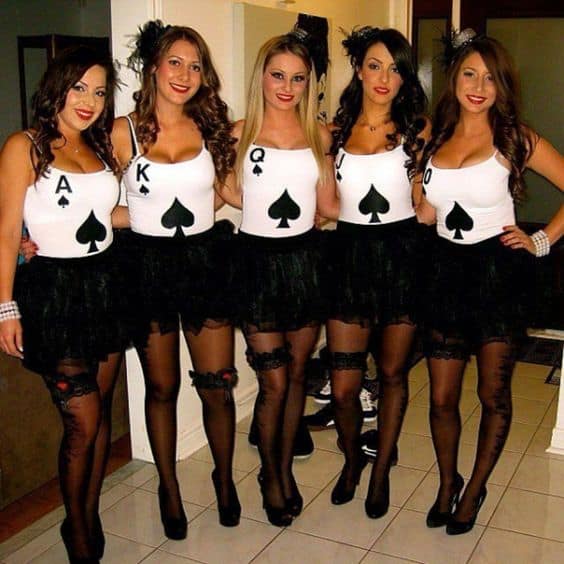 I know trying to find costumes can be very overwhelming, so I hope this helped! Make sure to check out my post, 32 Easy Couple Halloween Costumes Perfect for a College Party for some more costume ideas!
Happy Halloween!!
OTHER POSTS YOU MAY LIKE: