This post may contain affiliate links, which means I'll receive a commission if you purchase through my link, at no extra cost to you. Please read full disclosure here.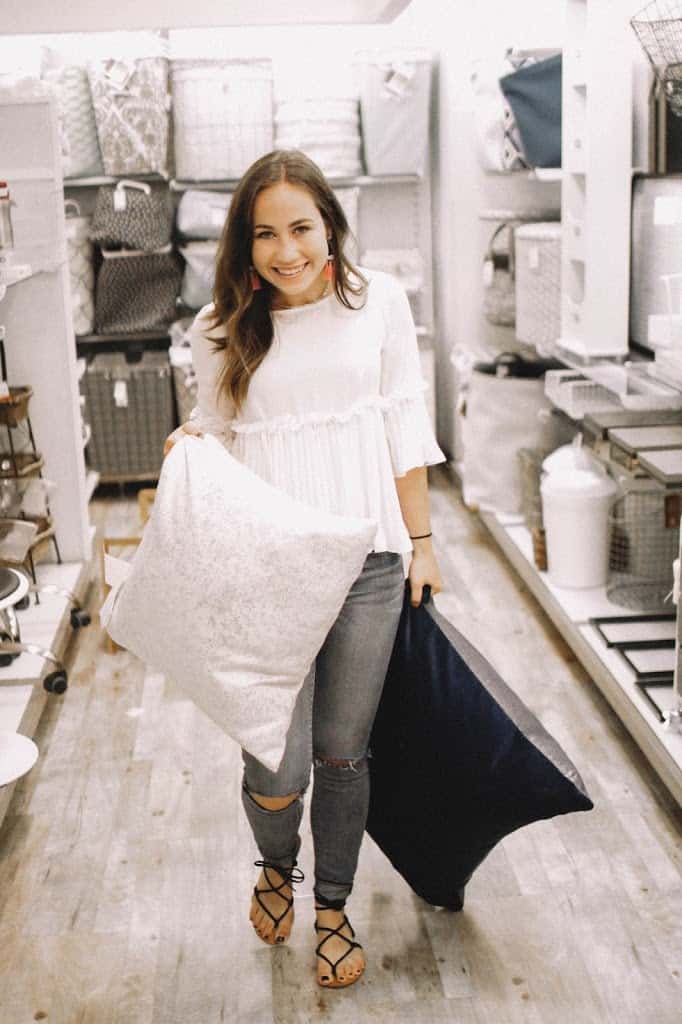 Last year, I went WAY overboard with dorm stuff (you can see my dorm hauls from last year HERE & HERE!). So, when it came time for me to move back into the dorms I really didn't need too much. However, if you know me at all, you know any time I have the opportunity to decorate a little I am going to take it and run 😉 I have been dying to go to Homegoods since we finally got a good one near us (!!). I was on a search for a few things including pillows (your girl loves pillows) and something to put above my bed. I found the perfect things and cant wait to show you them in my dorm!

-PILLOWS: I ended up getting two pillows. Since the bed is only a twin bed, I tried to keep the pillows to a minimum so it doesn't get annoying having them around. I got one large pillow (26 x 26) and then a smaller pillow to put in front of it. The larger pillow is a velvet navy blue pillow and I am obsessed with it!! The smaller pillow is white and gold (you can't really see the gold in the pictures) but its just the right amount of gold. Last year I went overboard with gold and thought it looked way to teenagerish (if you get what I mean) so this year I am trying to do it in smaller spourts here and there.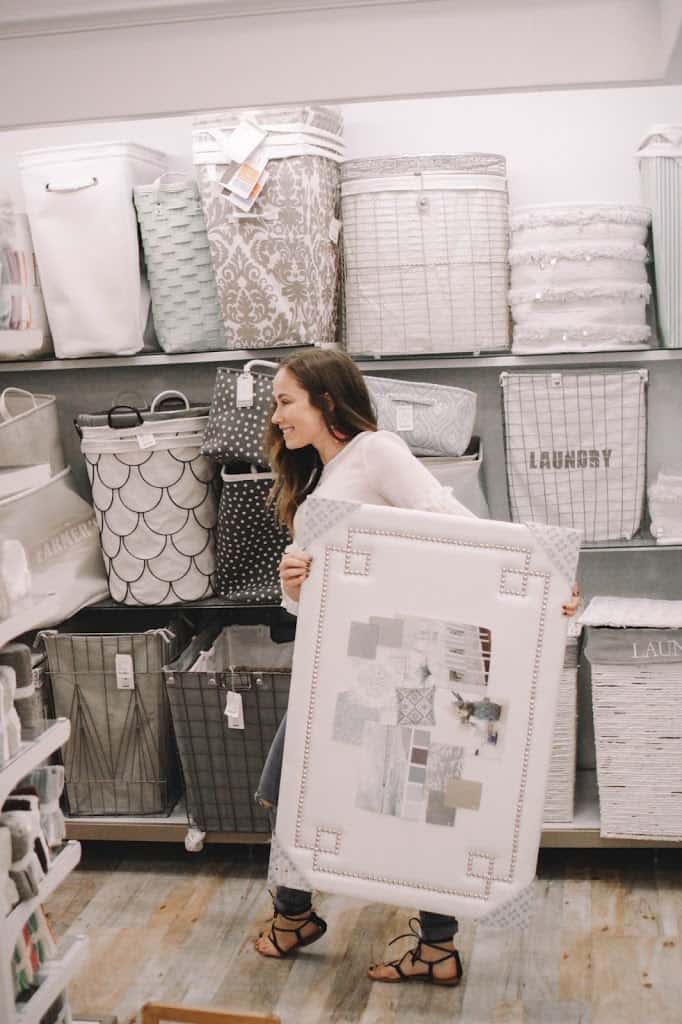 xoxo,
Soph