This resource page was created to easily list products, companies, and recommended services that I love/use and could be valuable to you. This way you can find all my favorite things in one place.
We may earn money or products from the companies mentioned in this post.

Bluehost: If you want to start a blog for cheap, the only hosting website I recommend is Bluehost. They make it extremely easy to set up and have 24/7 live customer service which is life-changing. I used this multiple times and I only have great things to say about the people I talked with. Bluehost is one of the top web hosting companies in 2017 and you can start your own blog with them for just $2.95 a month.
The more and more I am talking to different bloggers, the more Siteground is recommended to me. They have extremely high reviews and are suppose to be one of the best hosting websites out there. While I don't personally use them, I want to recommend them because some people say they trump Bluehost. READ: The Real Difference Between Bluehost and Siteground.

17th Avenue Designs:
The actual design of your blog is one of the most important things to focus on when starting a blog. I personally use a theme (which is the design of your website)
from 17th Avenue Designs. 
 This is the best way to go in getting a professional looking website. The exact theme I used was called Amelia WordPress Theme and I paid extra money to have them set it up for me. I have gone through three different themes while having my blog and I have set all of them up by myself besides this last one. If you have some extra money to put towards your blog,
I highly recommend paying for them to set it up for you.
It saves a ton of time! 
Etsy also has some really great themes
to choose from but I can't speak for the service since I have only used 17th Avenue Designs.
Making Sense of Affiliate Marketing: Blogging can be really difficult. On top of that, its extremely time consuming. What if you could be making money through your blog? This step-by-step affiliate marketing strategy course shows you how to increase your affiliate income and make more money blogging. Michele earns over $50,000 a month through affiliate marketing and shares her exact strategies and tips through this very informative course. I took this course and learned SO much. I am implementing all the tips this much and can't wait to share my results. If you're a blogger (even if you're a new blogger!), then you NEED this course.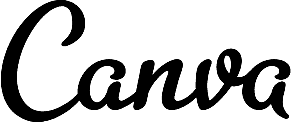 Canva: For all graphics on my blog, I use Canva. It has completely changed the way my Pinterest and blog images look. Canva has a paid subscription, but I personally just use the free version and I find it works just how I need it too.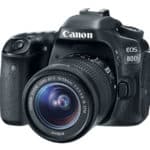 Camera:  I get asked all the time what camera I have and use. I recommend a Canon camera and personally have a Canon 60D base. However, that camera is older now so if I was buying a camera today I would purchase a Canon 80D base. The reason my pictures look so good and blurry in the back, is all because of my lens! I LOVE both my lenses and highly recommend them to anyone. I have the Sigma 30mm 1.4 lens and the Canon 50mm 1.4 lens.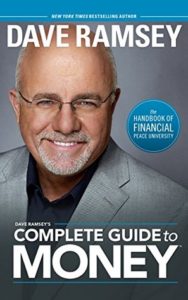 Complete Guide to Money: This book changed how I think about money and helped me save hundreds of dollars per month. Complete Guide to Money has taught me everything from how to budget, pay off debt, and investing in my future. I highly recommend any high school or college student to read this book.

EveryDollar: This is the app/website I use every month to budget out my spending. Since I have down this, I have increased my savings by 600%. They make it extremely easy and I love that it has an app and also an website to work on.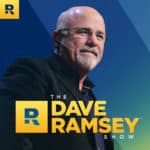 Dave Ramsey Podcasts: I listen to this podcast every single time I drive. It has taught me so much because its everyday people asking everyday questions. The download is free, so I don't know why you wouldn't give it a try.

Ebates: Ebates is a website where you can earn free CASH BACK for online shopping. All you do is click on a store that you want to shop at (including Amazon, Sephora, Macy's, Ulta, Target, Forever 21, and Nordstrom) and shop like you normally do. Ebates makes a commission for referring you to the store you shopped at, and they give you some of that money back as a thank you. Plus, when you sign up through my link, you receive a free $10 cash back! While it wont make you a millionaire, it will be able to cover food and booze for doing absolutely nothing you wouldn't have done before.


SheIn: This is where I get the majority of my clothes because they have really affordable options that are extremely trendy. I have got everything from shirts, dresses, sweaters, and occasionally pants from SheIn. The shipping does take a little longer and I usually have one bad item, but overall I am usually really happy with everything I get.

Nordstrom: Love, love, love Nordstrom! This is where I usually get the bottom half of my body clothes aka pants, shorts, and skirts. I also purchase a lot of my shoes from here. They have the best return policy ever so I always know that if I get a rip or don't like something, they will take it back.