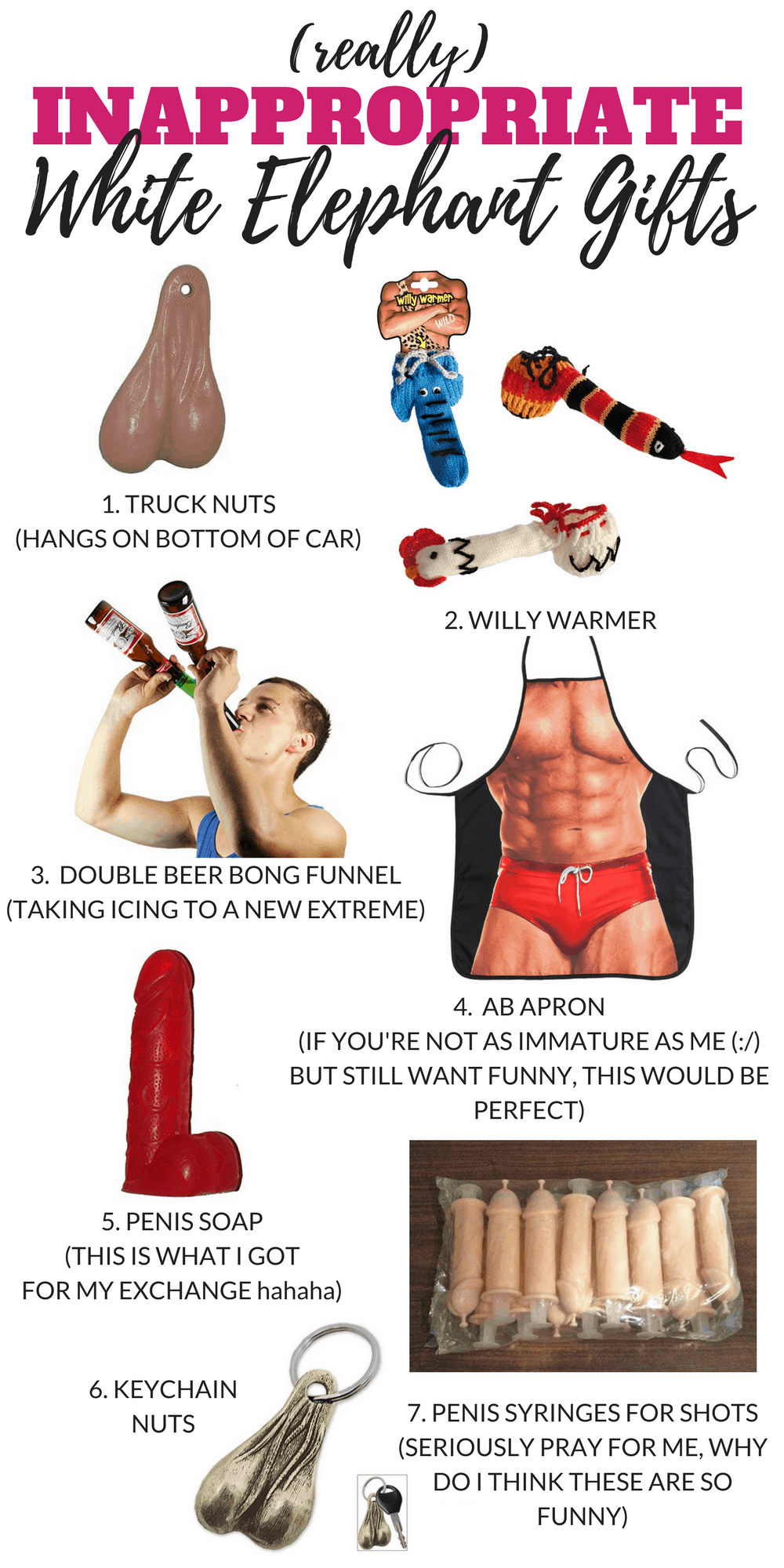 TRUCK NUTS | WILLY WARMERS | DOUBLE BEER BONG FUNNEL | AB APRON | PENIS SOAP | KEYCHAIN NUTS | PENIS SHOT SYRINGES
Please tell me I am not the only one that thinks inappropriate gifts like these are so funny!!! Really don't have anything to say about this post besides that I am probably going to hell for this but I hope it provides you with some good white elephant ideas hahaha.
And clearly from the assortment we've got here, I tend to find the penis themed gifts the funniest¯\_(ツ)_/¯.
Also, every single item is under $15 because no one wants to spend money on these stupid gifts but they're funny enough to spend less than $15 on (did that even make sense?).
LASTLY, I did make this post private so only people with the link can see it hahah. So lucky all of you who are subscribed to my email list 😉
Actual last thing, sorry if this offends you. It's just out of good fun with friends 🙂 I can PROMISE you, there will not be a post like this ever again. (maybe besides next year if you guys actually like it… email me back if you do!! curious if this was semi-helpful or just really freaking weird of me to do).