We may earn money or products from the companies mentioned in this post.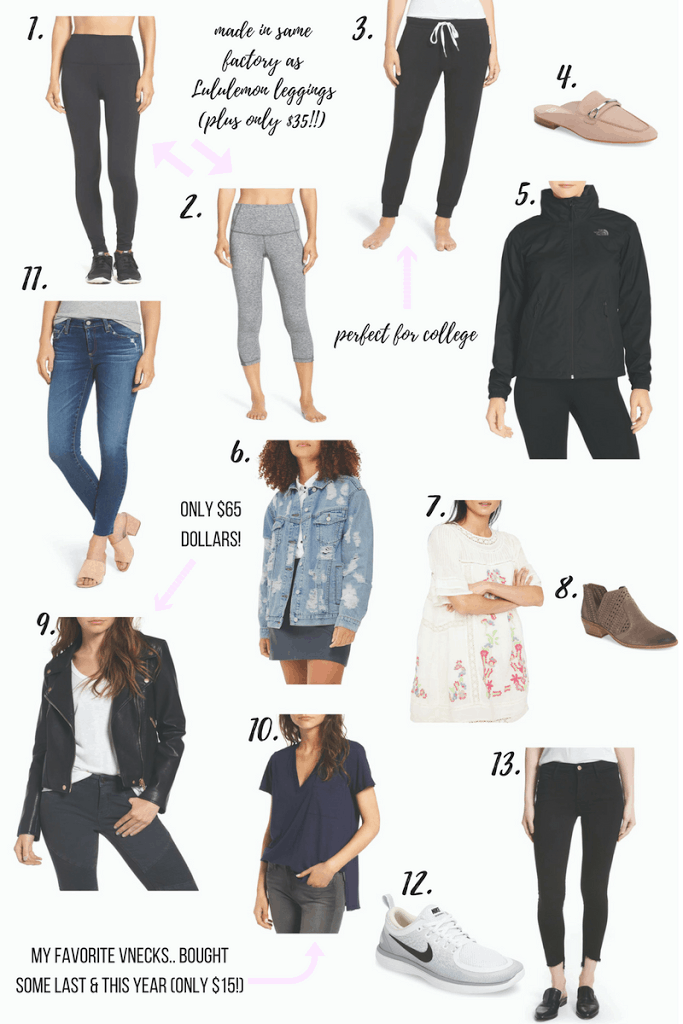 Okay, I've got to be honest this whole Nordstrom sale is really getting in the way of me *trying* to save money. There is so many things I want!! I ended up getting only three things that I really actually needed (well convinced myself I needed) but the old non-budget friendly me would have spent a fortune!!
The best thing I found from the sale is the leggings (1 & 2 on picture). I always heard really good reviews on Zella leggings (which is the Nordstrom line) but just found out that they are literally Lulu leggings without the price. I mean they really feel exactly like Lululemon's (and suck you in just as good;).
Another thing I got was the v-neck split tee. They are only $15 dollars!! That's like close to Forever 21 prices haha. I ended up getting medium btw so its more of a relaxed fit. I tried to include a ton of good options for college (hence all the lounge wear) so if you're heading to college make sure to check some of the pieces out!